4 Maternity Outfit Ideas To Stay Stylish
You're on to a new chapter of your life, motherhood. It can be challenging to look for clothes that fit. You have two options, you can either shop for new clothes or make do with what you have in your closet. If you wish to shop for new clothes, you need to think about their practicality in the long run; how will you wear them postpartum?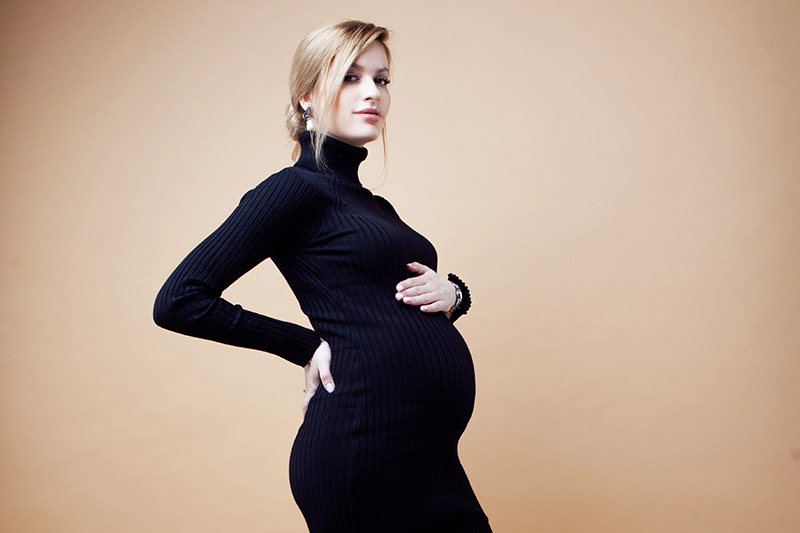 You don't need to go to the maternity section to get clothes. You can just buy two or three sizes larger than your normal size. If you wish to use what you have in your closet, there are a few tips and tricks that can work for you. You may refer to the ideas below:
1. Invest In Maternity Bras
You can wear this when you're pregnant and postpartum because aside from your belly, your boobs will grow too. These are convenient when you're breastfeeding. You can easily unhook one side to feed your baby. You can also unhook both sides if you want to collect the milk drip on the other boob with a pump. You can look through Natori's maternity bras and choose a style you prefer.
Furthermore, it's important to choose a design or colour that can go with your outfit. For instance, you can go for a nude maternity bra if you're wearing a see-through top. Or you can go for a laced maternity bra with a blazer on top if you want to show off that baby bump. 
2. Wear A Dress 
If you don't want to be bothered wearing many layers of clothes and want to quickly pick something out, wear a loose-fitting dress. These are ideal when you're going out for most of your day. You'd want to be comfortable as possible and avoid constricting your belly.
Here are a few dress options you can choose from. You don't even need to shop at the maternity section to get the following dresses:
Maxi Dress – This is a good option if you want to stroll around, as your obstetrician may ask you to walk more in your third trimester. You can also wear this to the beach. 
T-Shirt Dress – This is like an upgraded everyday home look. It's basic, but it can look great when you style it correctly. You can pair this with a sunhat or sunglasses, a statement earring, and a bag. 
Wrap Dress – You can wear this for date nights. The good thing about wrap dresses is that you can adjust them to your desired size. You can use this postpartum too. It's useful when you're breastfeeding.
You can pair these dresses with sneakers or ballet flat shoes. And to accessorize, wear a bag and a few pieces of jewellery like a simple watch or necklace.
3. Get An Oversized Blazer
Wear an oversized blazer if you don't want anyone to focus on your belly. It will make you look smaller and can hide unnecessary details. You can conceal anything you don't want people to see. It's a good hack if you wish to wear your pre-pregnancy clothes, those that won't fit anymore.
Here are outfit ideas you can wear with an oversized blazer:
Pencil Skirt - It may not zip all the way up, but no one can see the back part when you wear the blazer. It's suitable for working moms who need to go to the office. You can pair this with a loose top and 2-inch block heels.
Tight Fitting T-shirt Or Tank Top – You can show part of your belly but not everything with a blazer on top of it. And to complete the look, wear sneakers. 
Backless Dress – If you like the design and the cut of the dress but don't want to show your back. You can cover it up with a blazer. You can either complete the outfit with low heel sandals or ballet flats.
Wearing layers can create an illusion that makes you look less wide. You can still use it even after giving birth. A blazer can change your look in a snap; it can spice up your plain t-shirt. It can turn an everyday look into a business or smart casual look.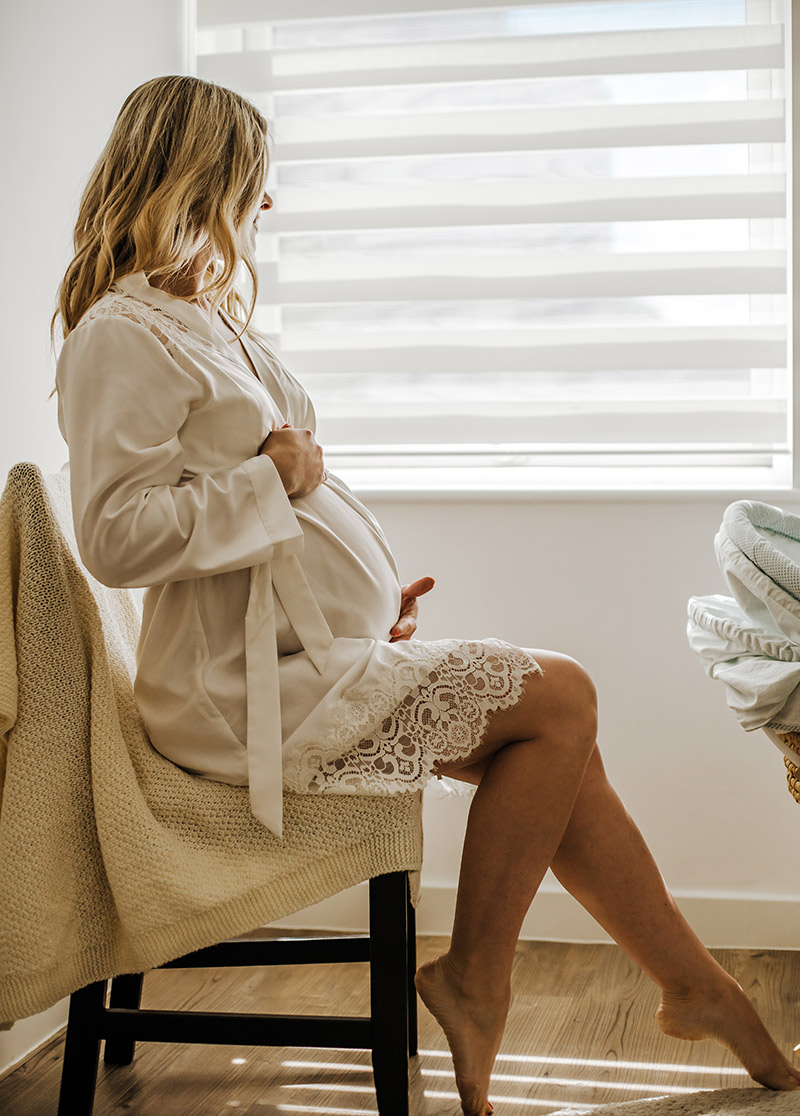 4. Style Your Loungewear

It's ideal for your last-minute trip to the mall when you're shopping for baby clothes, and you don't feel like dressing up. Loungewear is a go-to option for pregnant women as it provides comfort, and you can wear it all day. It's versatile and multipurpose because you can also wear it to sleep or when you want to exercise. There are a few tricks you can do to style your loungewear.

Silk Dress – You can put on an oversized blazer with low block heels and put your hair in a ponytail.
Jogger Pants – You can wear a tight-fitting top with jogger pants and finish the look with sandals or flat shoes. Or you can pair it with a matching hoodie and wear your rubber shoes. Put on a simple gold chain necklace, quirky sunglasses, and a mini bag to complete the look. 
Hoodie – You can pair this with maternity pants and low block heels. Additionally, you can put your hair up in a bun. 

Whether you choose to shop for new clothes or not, you can achieve a stylish maternity outfit. You just need to invest in a few things like maternity bras. Wear a dress and put on an oversized blazer if you wish to hide your belly bump. Or, if you want to stay in your loungewear, you can style it.


Hits: 6419 | Leave a comment