Planning to get straight hair? Know all about it here
Hair plays an important part in your makeover. 60% of your whole look is dependent on your hairstyle. Even though most of the people tend to take it not seriously, but along with the accessories that you will be carrying for complementing your look, you also need to pay an equal amount of heed to your hairstyle so that you get the look you want. Hair straightening is on the rise, and many people are opting for it for enhancing their look. But, before straightening, there are few steps which one needs to remember for getting the desired result. Moreover, if done in a wrong way, you can end up with a damaged here for which you must pay attention to the pre-straightening tips to get what you want.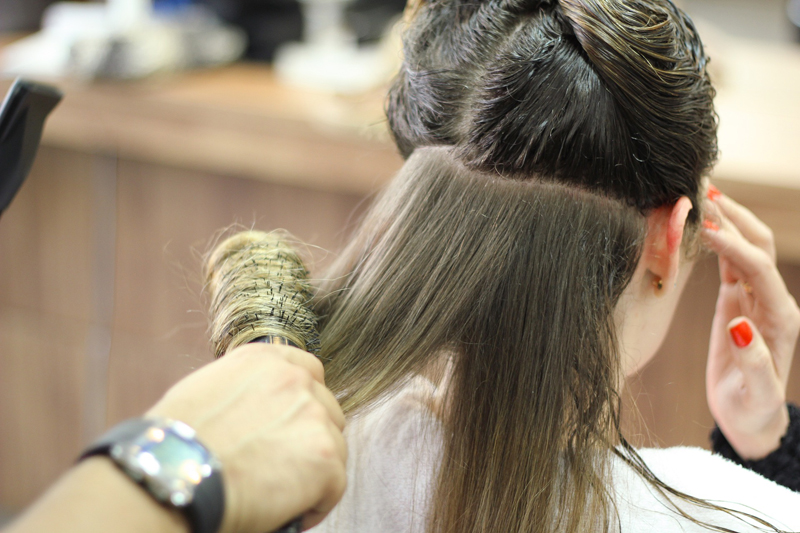 So, let us have a look at some of the most important steps which one should follow for getting the best straight hair.
Steps to follow before opting for hair straightening
Before you go for straightening your hair, there are a few procedures that you need to follow. Here are some tips which you should follow before using a straightener for straightening your hair. Here they are:
 Wash your hair
Wash your head altogether with cleanser and conditioner. In case your hair is wavy, pick a conditioner with high saturating elements, as these compositions are generally substantially drier than others. It is prudent to apply a veil or ointment, which contains retinol, a green tea concentrate or vitamins B and E. Cleanness is necessary as if your hair is not straight, then the straightening won't be viable and dependable.
Utilize heat protection using the heat protection cream
It is always recommended to use heat protection cream before you carry out the rest of the procedure as it will protect your hair from getting burned. There are plenty of pre-straightening procedures available which you can do with such as you can take a shower and then apply some heat protection creams or serums or mousses before utilizing the straightener to stay away from loss of hair and to upgrade the impact. Grease up your hair with any of the above said application and then let your hair dry normally. This will protect your hair from, getting overheated and save it from any further damage.
Dry your hair before styling
Utilize your brush straightener on totally dry and very much brushed locks; else, you could end up burning your scalp which could harm the hair structure. Try not using a hair dryer, as your hair can get over dried. You could also apply a heat protection spray before carrying out the procedure to make sure that your hair is fully protected.
Try not to fix hair with part closes
If your hair is in part, don't try to correct the tips, they will look absurd and untidy. Get them trim from an expert beautician such as expert beauty salon Sydney who can trim your hair with perfection and can also advise you further on how to straighten your hair with ease and also how to protect it from any damage. And if you are straightening for the first time, then it is always recommended to get it done from a professional from whom you can learn so that you can do it from the next time.

If you are considering straightening your hair by your home, it is important that you consult it with an expert for knowing more about the precautions you need to take before you opt for straightening else you can end up damaging your hair.


Hits: 13557 | Leave a comment