Five Winter Sports and Activities that Will Keep You Healthy and Active
The term "winter weight" is something that many people use in the middle of winter season, as it's quite common to put on a couple of extra pounds and not feel quite as energized as normal. The weather outside can be enough to keep people indoors, on the couch, and not their usual active self. Rather than give in to winter this year and end up feeling low on energy and not your absolute best, why not introduce a variety of winter sports and activities that will keep you healthy and active?
Here's a look at five you may want to check out.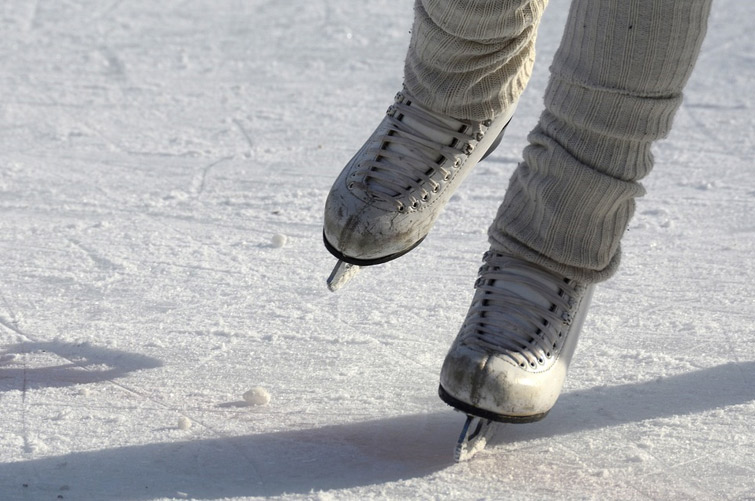 Ice Skating
This is one of the most classic activities to take part in during the winter months. The great thing about ice skating is that you can enjoy it at an outdoor rink, but it can also be enjoyed in an indoor rink where the temperatures are a bit more forgiving. Not only that but these rinks are open year-round, so ice skating can be enjoyed anytime you like.
If you do plan on taking up this activity, you may want to look into purchasing a pair of high-quality ice skates that will hold up well and feel comfortable to wear. Look at a brand like Riedell Skates, where you can actually choose the figure skating blades for the specific boot, which gives you a customized feel.
Ice skating acts as a terrific cardio workout and you can burn as many as 300-650 calories per hour.
Cross-Country Skiing
Everyone is familiar with downhill skiing and how much fun it can be, but sometimes you want something a little more low-key, yet still a healthy activity. This is where cross-country skiing can prove to be an excellent choice. Again, you'll be doing a cardio workout, which will get your heart rate up and into the fat burning zone, plus you'll be able to take your time and enjoy the beauty of the landscape.
As far as the calories go, you can expect to burn anywhere from 400-650 calories more per hour, depending on how fast and hard you are going.
Snowshoeing
Much like with cross-country skiing, with this activity, you'll be trekking through the snow, enjoying nature, and burning plenty of calories in the process. It's a great way to get your daily dose of vitamin D, and also check out the winter nature sights. Another great thing about snowshoeing is that you don't need mounds of equipment to enjoy the activity, just a pair of snowshoes and poles.
Sledding
While this isn't exactly a sport, it is certainly a fun winter activity that will get you outdoors and moving around. It takes a fair amount of energy to trek back up the hill each time, and the great part is that this activity doesn't feel like exercise at all.
Touch Football
Just because there may be snow on the ground, it doesn't mean that you can't play a traditional sport like touch football. The snow can also make the falls and tumbles a little less painful.
Each of these activities gives you an excuse to get outdoors, be active, and stay healthy all winter long.


Hits: 8382 | Leave a comment