Advantages Of Getting Hair Transplant In Turkey
Hair loss for men and women is a widely known problem, and an issue that negatively affects anyone suffering from it. With this, the demand for hair loss treatments keeps on growing.
That being said, Turkey is considered to be the top choice for people who want to end their hair loss permanently as it offers world-class medical facilities and affordable prices for hair transplant operations. If you're looking for hair transplant clinics in Turkey, you can start by visiting Vera Clinic.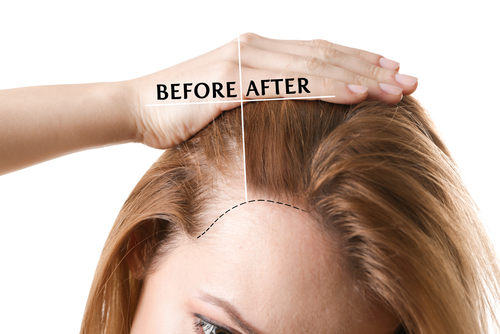 Here are six advantages you could enjoy when getting a hair transplant in Turkey:
1. Affordable service
Turkey offers the most affordable service for hair transplants in the world. The whole treatment ranges from $1,800-$2,000 only depending on the level of severity of your case. It is approximately 60%-70% cheaper than the prices for hair transplants in the US or the UK. Some clinics and health centers in Turkey even offer packages that already include your transportation and accommodation.
2. High-quality service
While hair transplants in Turkey are more affordable than other European counterparts, it doesn't mean that the service they deliver is inferior. On the contrary, Turkey is highly regarded by many as delivering superior service when it comes to hair transplants. The standard in hiring trained doctors and experts on the field is never overlooked, which greatly minimizes the chance of you experiencing hair transplant nightmares.
3. The best techniques for hair transplant are used
Hair transplant clinics in Turkey typically use Follicular Unit Transplantation (FUT) and Follicular Unit Extraction (FUE) techniques when performing the procedure. Besides this, they may also use laser hair transplant and plasma needles hair transplant. Here is a quick look over each technique:
- FUE or Follicular Unit Extraction
FUE is a widely practiced technique in Turkey's hair transplant clinics. The process involves taking the hair follicles from one part of the body and transplanting them to the bald part or recipient sites. The donor area may experience pit scarring or white scars where the hair was removed. However, generally, it recovers much quicker than FUT or Follicular Unit Transplantation.
- FUT or Follicular Unit Transplantation
FUT is done by removing a small strip of tissue from the back of the head to extract hair follicles. FUT allows a substantial amount of grafts to be transplanted in a single session. Thus, for more special cases, FUT is a much-preferred technique to use.
- Laser Hair Transplant
Laser hair transplant is one of the most advanced techniques used in Turkey right now. This technique reduces the pain of operation and lessens if not eliminates future side-effects. The hope for this kind of procedure is promising, and experts in the field are optimistic for its future developments.
- Plasma Needles Hair Transplant
This technique is performed by drawing blood from the patient and separating the platelet-rich plasma. The platelet-rich plasma is then used and injected to the area where hair growth is needed.
Depending on your needs, you can avail of any of these hair transplant techniques in Turkey, giving you a variety of options. Be sure to consult your doctor for which technique suits you best.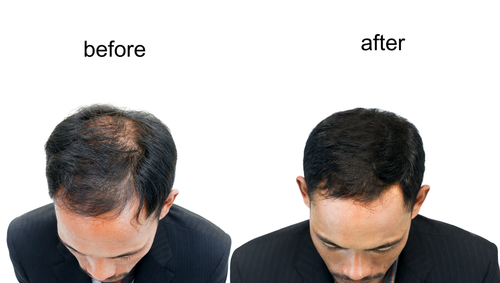 4. Natural process

Misconceptions about getting hair transplants are widely scattered. Generally, hair treatments are safe and natural. There are no chemical or special medicines used in the process that will result in damage to your hair.

5. Life-changing

Hair transplants can change the lives of many people. Those who have temporarily suffered from hair loss did not just lose their hair in the process, but also the confidence they had in themselves. With a hair transplant in Turkey, you can regain the confidence you have lost as well as improve your appearance.

6. Little to no side effects

One of the significant concerns of anyone who's considering to get a hair transplant are its attendant side-effects. Fear of undesirable side effects is commonly the reason why people suffering from hair loss are hesitant to take further treatment. However, due to Turkey's well-developed methodologies in hair loss treatment, the side effects are typically minor such as redness around the area where the procedure was done, as well as itchiness of the scalp. Part of the hair transplant procedure is the after-care, where doctors will prescribe anti-inflammatory medicine or other medication to prevent complications such as swelling and infections.

The Bottom Line

Turkey is now one of the most renowned places when hair transplants are being discussed. With their advanced techniques and affordable medical services, arranging a trip to Turkey is much more favored compared to getting hair transplants elsewhere. In addition, it is easier to deal with Turkey's visa guidelines and requirements than other European countries.

The way people perceive hair transplants as well is evolving positively. More and more people are now open to discuss the possibilities of getting a hair transplant, and it is good to know that the perception about getting hair surgeries is no longer considered trivial. Anything which concerns your health, including your hair, should never be taken lightly.


Hits: 6659 | Leave a comment