Fashionable Designer Dresses and How To Choose The Perfect Coloured One For Your Skin Type
Color has the power to enhance your features and make you look brighter, happier, and healthier. At the same time, it can also have the opposite effect. Thus, knowing the right color which works well for your skin tone is crucial in deciding which outfit to pick.
Before you start buying your new set of designer dresses in stores like The Volte, here are simple tips to help you choose the perfect color that will flatter your skin.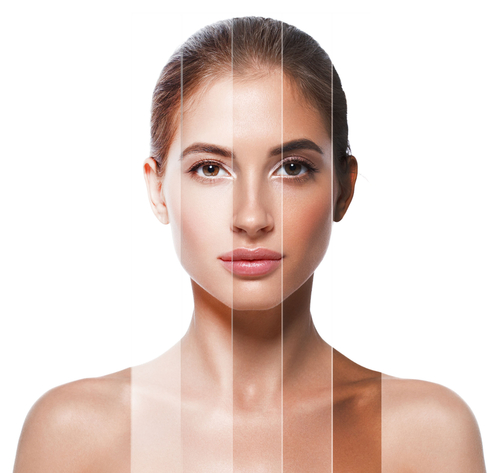 1. Identify Your Skin Tone
People have a wide variety of possible tones; however, there are only two main types of skin tones. A cool complexion is the one that has lighter tones, and a warm complexion is the one that has darker tones. However, it doesn't mean that because you have a darker color, you are automatically considered warm-toned, or the other way around. Here is a quick guide to help you determine your type of skin tone:
- Look At Your Veins
Checking and looking closely at your veins will help you identify which of the two categories of skin you belong. If your veins appear to be greenish, then you're warm-toned. If your veins seem to be bluish, then you're cool-toned.
- The White Paper Test
Another way to figure out your skin type is to do a white paper test. In doing the white paper test, you need to place the paper beside your neck or chest, not on your face. Hold it steadily as you determine which color you get when you set it against the white paper. If it is blue and pink colors, then you are cool-toned. If it is green and golden colors, then you are warm-toned.
- The Jewelry Test
If you are still unsatisfied with the first two methods above, then you can try the jewelry test. In this test, you are going to need a necklace or ring. The chain or the ring you are going to use should be both gold and silver. Hold the two against your skin and determine which metal makes your skin glow. If it is the gold one, then you are warm-toned, and if it is the silver one, then you're cool-toned.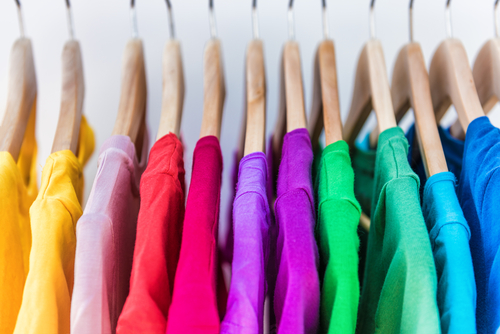 2. Find Your Right Color
The secret to finding the right color which works well with you lies in your skin undertone. Now that you've determined your undertone by taking the steps above, you are now ready to move forward. The following are specific colors which work wonderfully with different skin undertones:
- Colors for Warm-Toned Complexion
For the warm skin undertone, earthy tones work wonders. Earthy colors include brown, warm red, mustard, and the like.
- Colors for Cool-Toned
For the cool skin undertone, shades of blue, purple, pastel green, and pastel pink work well.
- Colors for Everyone
There are also colors that everyone can enjoy slaying and rocking. It is because these color variations provide a perfect balance between warm and cool tones without creating chaos. Examples of these colors include pure white and a mixture of blue and green or teal.
3. Role of Colors in Choosing Your Outfit
In picking an outfit, color plays an essential role, especially in special occasions like weddings, parties or celebrations. The right color will help you stand out from the crowd while the wrong ones will attract attention the wrong way. Depending on the occasion, colors play well in making your outfit a fashion dream or a fashion nightmare. Be mindful with your choice, but don't forget to have fun.

- Pick The Right Color Ranges

You can do this by picking one main color that perfectly suits you, and then finding the color range that complements your choice. For example, if red is one of the colors that suit you, then you can wear warm reds or colors within that gradation.

- Matching an Outfit

When matching your dress with coats, jackets, cardigans, or the like, choose colors that are closest to the complexion of your face. This is crucial if you want to give a good impression or if you need to dress for success.

- If You're Planning To Be Stubborn

Disregarding all the rules of color and wearing colors that are way out of your spectrum is one way of becoming stubborn. It is your style after all. However, make sure that these so-called unpleasant colors never go anywhere near your face. Instead of picking this rebellious color for your dress, you can instead use them for your belt, or accessories that will not be used near your face.

The Bottom Line

Choosing the right color for your skin type does not necessarily mean disregarding your favorite color if it doesn't compliment you. It only means that you need to find the right color to wear and use it to elevate your aura and appearance. As for your favorite colors, if it doesn't compliment with your skin type, then you can still have it as an accent color.

All in all, the secret on how you can slay an outfit lies on your perfect selection of colors, and how well you can mix and match them.


Hits: 4952 | Leave a comment