Highly Fashionable Shopping Districts To Visit In Sydney
Sydney is a popular tourist destination for a good reason: you can find almost everything that you want to find if you visit. This does include numerous fashion opportunities. In fact, most people that love fashion and visit the city are highly surprised by what they find. We all know about the beaches, culture and luxury retreats Sydney villas. Few know about the many chic corners that will make you wonder how you will carry the bags with you back to the hotel.
Interested in checking out the best shopping districts in Sydney, those that will make your fashion sense tingle? Check out those presented below and you will not be disappointed.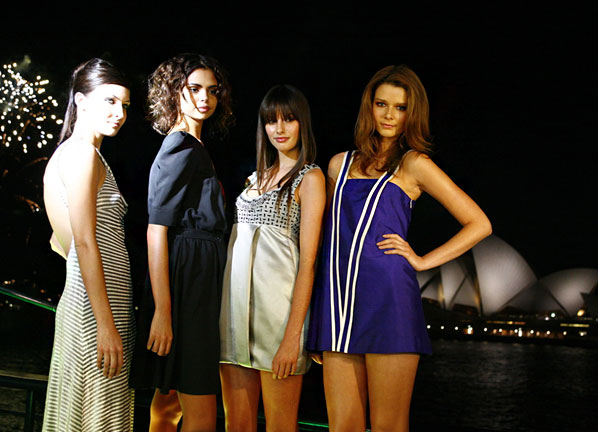 The Intersection – Paddington
The Intersection Paddington is a really interesting high-end fashion, footpath wandering and fresh air destination dedicated to Australian fashion. It is located at the corner of Oxfort St. and Glenmore Road so there is a pretty good possibility that you will see a celebrity walking around.
At The Intersection you will find so many wonderful Australian designers and their shops, together with labels that are internationally recognized, like Bassike or Zimmermann. Make sure to check out Alice McCall, Dion Lee, Scanlan Theodore and Manning Cartell. You want to see this anti-shopping mall with various options available, ranging from athletic clothes and casual streetwear to high-end fashion you will only wear at select events.
Barangaroo
Many know about Bangaroo because of the incredible food offerings available but this is a precinct that also allows you to go through some pretty interesting fashionable stores that you are going to simply love. You will want to experience Belance, Standard Store and The Waiting room for some really hard to find international and local brands for clothing and accessories. You can find what you want for both women and men. If you are around, be sure to also check out the wonderful concept store of David Jones, which features high-end mainstream labels.
Five Ways – Paddington
If you take Glenmore Road from the above-mentioned Intersection, Five Ways will pop up. Its name comes from the fact that there is one roundabout where 5 streets meet. You will see so many picturesque terraces that line these streets, all close to some fashion stores that offer clothes just from high-demand designers. You can find the eponymous store of Kym Ellery here and others like Camilla and Marc. If you are interested in buying something for a wedding, you should also consider Pallas Couture and Steven Khalil as they are quite close.
Crown Street – Surry Hills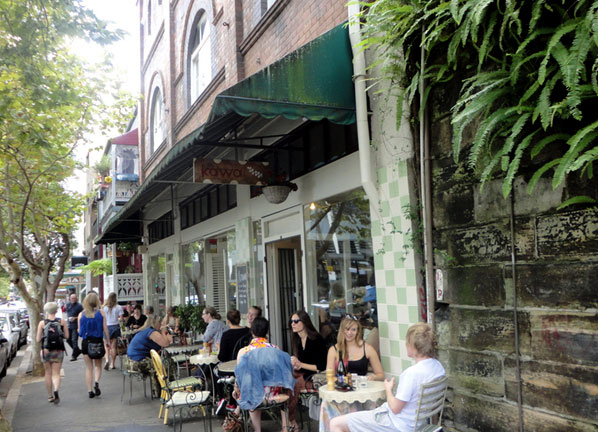 Crown Street is renowned for offering something for anyone, no matter what fashion style you have or prefer. There are so many stores that sell vintage clothing you will not find anywhere else, all next to shops that have some dedicated offerings. Some examples that can be given include Miss Brown Vintage, Cream on Crown and U-Turn Recycled Fashion. If you love second-hand and want to dig around for some unique finds, make sure that you check this place out.
Avalon
Avalon is the place to go to if you want to find some coastal cool attire. This Sydney suburb allows you to experience the beautiful Splice Boutique, which is owned by 2 sisters, Gabby Manderson and Marisa Young. The reason why you want to visit is the stocking of numerous fashion statement pieces from KitX by Kit Willow, Lover and Acler. Although highly unlikely, if you cannot find something that you love, you can always go to the One Teaspoon store to check out the denim selection or Bassike for everyday basics. When looking for pieces that are trending right now, Witchery is what to visit.
Bondi Beach
At Bondy Beach, for a really long time, you can check out Tuchuzy, a boutique store that delivers a really great range of accessories and clothing from international designers. Some of the names you will find there are Rag & Bone, Alexander Wang and Celine. You can also find some great Australian favorites like SIR and Bec & Bridge.
Since you are visiting Bondi Beach, it is a shame not to go down from Tuchuzy on Gould Street to experience Lucy Folk for some lovely accessories and the affordable and sleek eyewear at Bailey Nelson. If interested in streetwear, you should check out Jac + Jack and General Pants. Then, after shopping there, head towards Hall Street, go up and find Nimble Activewear, which is renowned for athleisure attire.
Sydney CBD
If you love fashion, you should allow yourself at least half a day when you visit The Galeries, Queen Victoria Building and Strand Arcade. There are simply so many stores you can check out at the Galeries with stores offering so much menswear, accessories and womenswear. Then, you need to try Pitt Street's Westfield Centre since it is among the most impressive fashion offers you will find in Sydney. You can see hundreds of stores there, including Harrolds, Givenchy, Chanel, Miu Miu and Celine. Visitors are surprised when they check out all that is offered and it is easy to understand why since it always feels like you travel through a penthouse instead of an accessories store at The TDE Apartment, which should be considered. When your budget is lower, check out H&M and Zara.
Military Road – Mosman
Last but not least, this part of Sydney includes numerous labels like Camilla, Lee Matthews, Carla Zampatti, Country Road, 2XU and Rebecca Vallance, all being really close to each other. If in the area, do check out MAC, Bobby Brown and Mecca Cosmetica for some beauty products.


Hits: 8314 | Leave a comment