7 fashion trends in swimwear for Summer 2019
Although summer is two months away in most part of Europe, there are places you can go and utilise your swimsuit. You can head to the Canaries, Cyprus, Crete or Marrakesh for an increadible vacation. So take a look at our suggestions for women's swimsuits Spring-Summer 2019. From sunshine yellow and classic leopard print to retro styles and embroidery, these are some of the swimwear trends you need on your radar this year. Check below all the trends:
Yellow
Yellow is a major colour trend for the summer. You can see it plain or in floral combinations, in one and two piece swimsuits. You will fall in love in this sunny color models. Yellow stands for freshness, happiness, positivity, energy, optimism and joy. Enjoy it!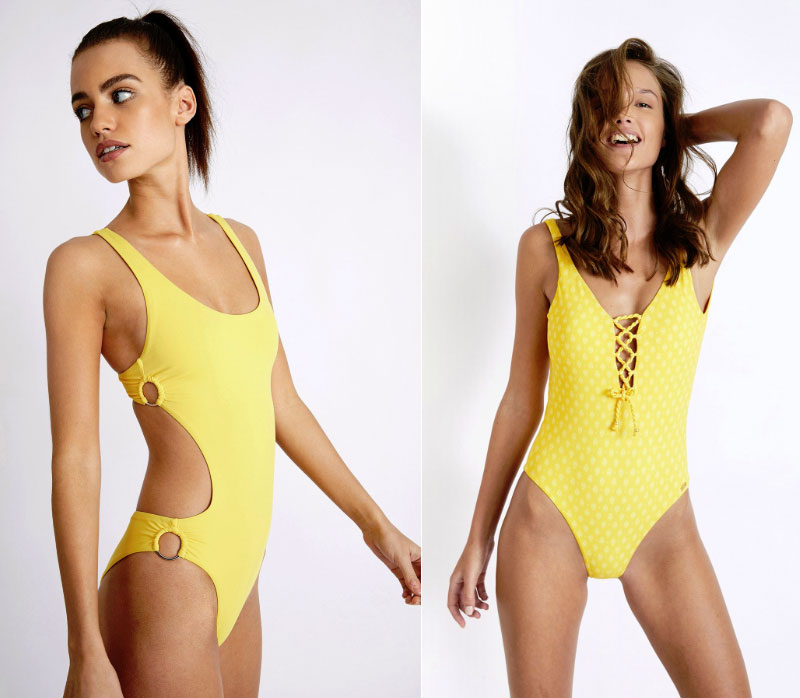 Leopard
Leopard has been on the runways for several seasons and it's clear that the animal print is a seasonless trend. Animal prints are generally expensive and considered rather exotic, for this reason they are a symbol of wealth and status. Grab it for a really irresistible look.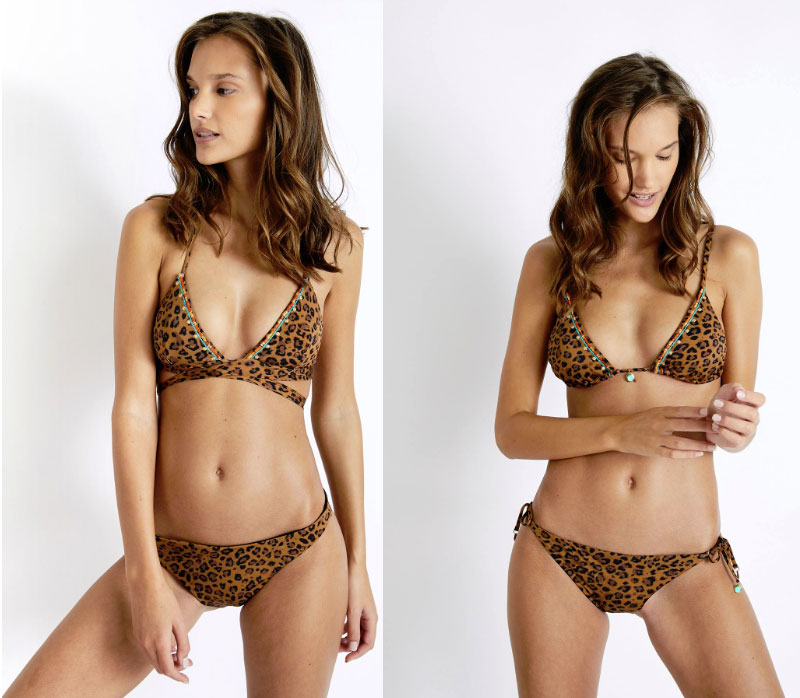 Retro
Retro textured swimsuits with dots for example are very hot for the summer. See our suggestions in blue.
And don't forget: 2019 is about retro-inspired prints, with which you won't be unnoticed!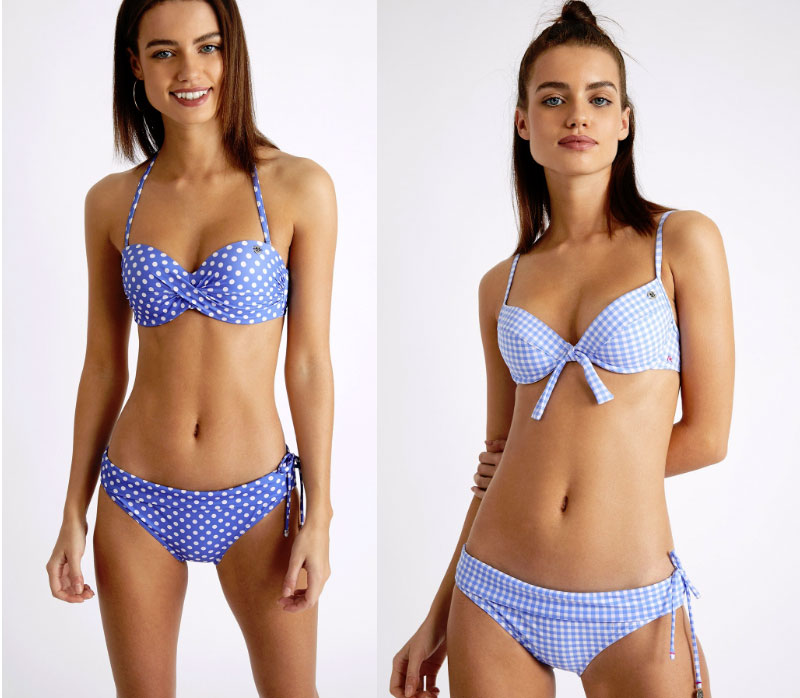 Crinkle Fabric
Grab a swimsuit in structured fabric with a crinkled appearance for sporty, chic, on trend style. Crinkle Fabric is a new trend for the summer season 2019.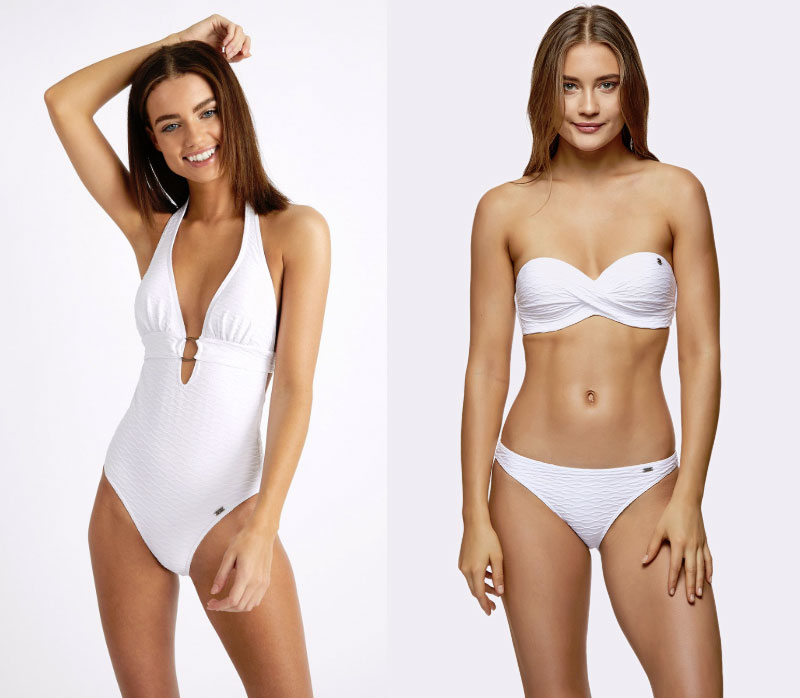 Knotted Details
Adding knotted details to bikini tops and bottoms adds to the functionality of the silhouette, allows the wearer to customise their fit and feel comfortable.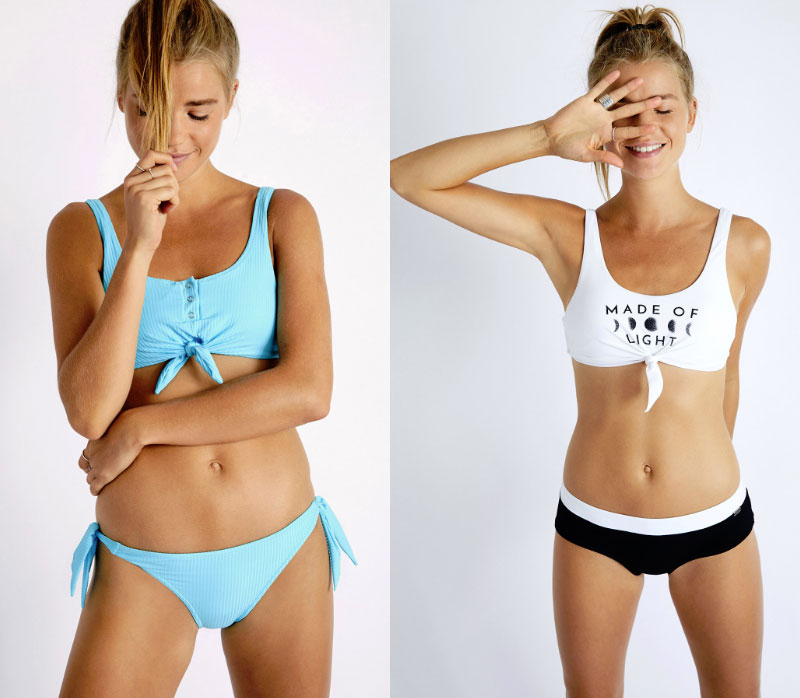 Embroidery
Embroidery adds character and a fun element to any style! It makes the swimsuit unique and unforgettable.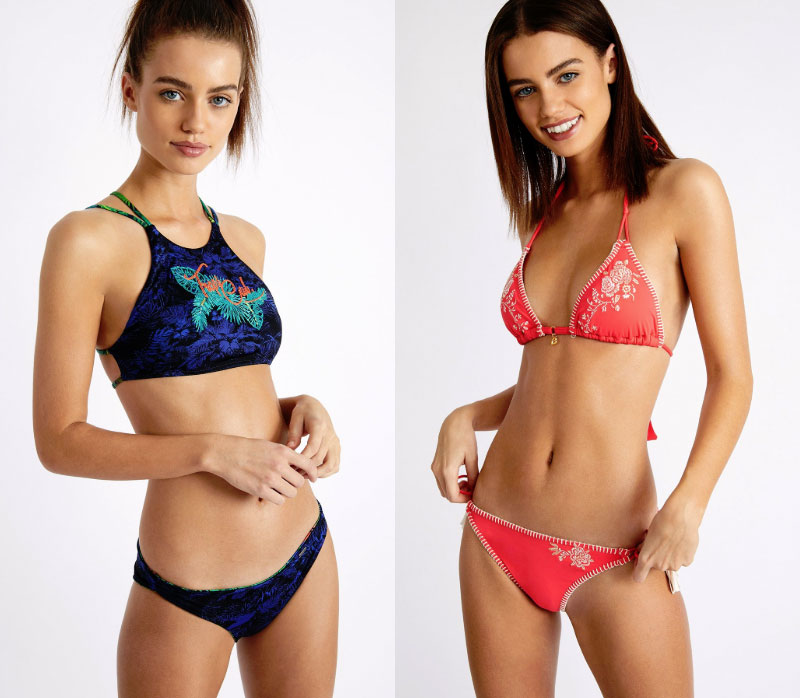 Metallic Fabric
Luxe metallic textures and shine will underline your class and refined elegance.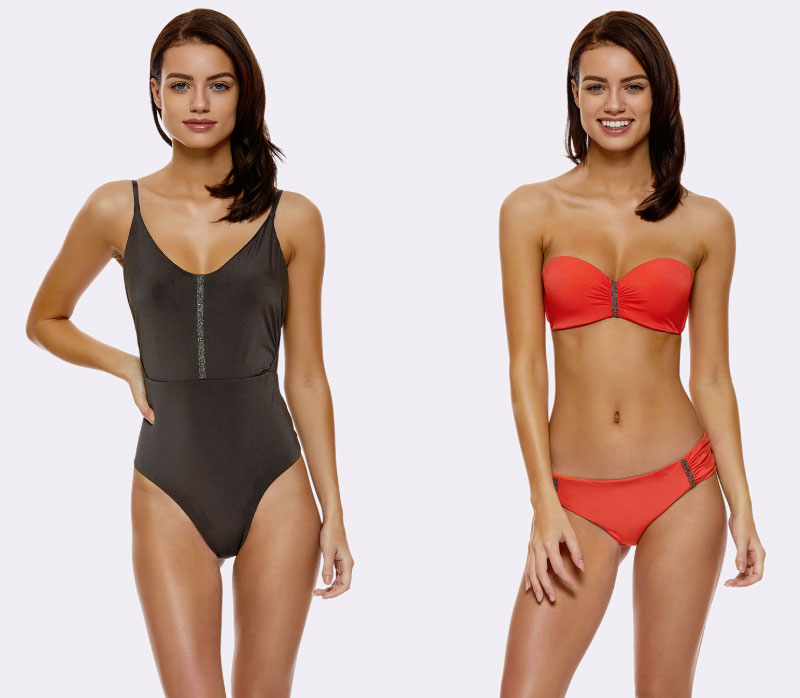 Photos: www.bananamoon.com


Hits: 6926 | Leave a comment