How to Find the Best Princess Cut Diamonds When Shopping That Suits Your Style
Princess cut diamonds are a good choice for modern weddings. With a squire shaped look, princess cut diamonds exude class, sophistication, and elegance. But how are you going to get a genuine princess cut diamond for your wedding or any luxurious event? Don't be duped. Fumbling around can get you into trouble. You can also lose lots of money. With different vendors out there—choosing the best one is a real challenge. Fortunately, this article is going to delve into the best ways to choose a genuine, classy, high-quality princess cut diamond.
What Is a Princess Cut Diamond?
A princess cut diamond is a square-shaped, nicely designed diamond you can use as an engagement ring. Princess cut diamonds look contemporary as well as chick—making them the perfect choice when looking for a classy engagement ring. Even more, princess cut diamonds feature halo settings. Plus, they come with a luxurious glamour—making them sparkle and fascinating. Historically, princess cut diamonds were a preserve of the loyal families and the rich. However, anybody who loves class and glamour can purchase them. So, when shopping around for an engagement ring, think in terms of princess cut diamonds. They sparkle and exude class. Purchase Shira Diamond Engagement and Wedding Rings for a memorable experience.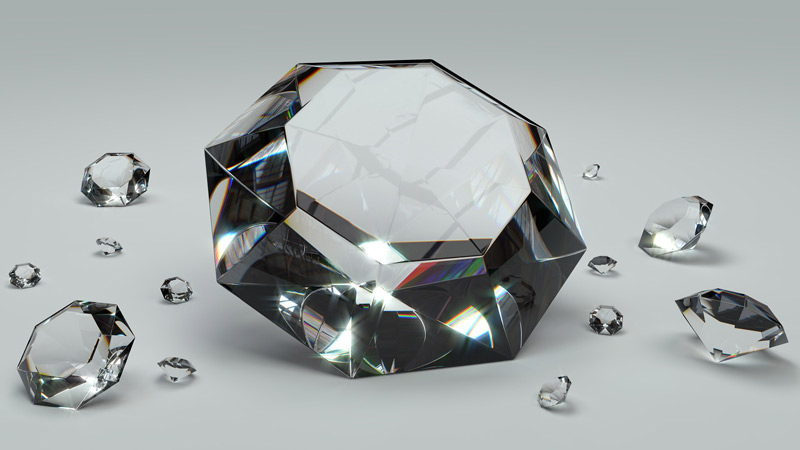 The 4 Cs
When purchasing your next princess cut diamond, consider the following 4Cs.
Cut grade
As the most important part of 4Cs, cut grade determines the sparkle of your diamond. However, there is no exact definition when it comes to cut grade. Therefore, you are advised to view your princess cut diamond in person before making any purchase. Ensure the diamond comes with enough sparkle.
Color grade
Color grade is another important factor you should consider when purchasing princess diamonds. If you are looking for the best, then think in terms of grades like colorless (i.e. D, E, and F) and near Colorless (i.e. G, H, and I).
Clarity grade
Although princess diamonds tend to hide inclusions, chipping can still occur—especially in the sharp corners. Therefore, ensure you have read the inclusion report first before making any purchase. Confirm that there are no inclusions in the corners—they can chip off and become a major letdown.
Pro tip: Consider purchasing VS2 and S11 clarity based diamonds
Carat weight
Pay attention to carat measurements. Off course, there can be some deviations. However, getting a diamond featuring the correct measurements is still possible. It should have the correct measurements—i.e. length x width. The measurements should be within your desired carat weight.
The Bottom-Line
Choosing the best princess cut diamond that suits your needs is not that easy—especially if you are new in this area. Plus, there are thousands of vendors online—making it extremely difficult to get one that suits your explicit needs. However, with the above tips, you are sure to land that dream princess cut diamond and say yes to the best.


Hits: 4999 | Leave a comment