Essential Points to Keep in Mind When Going Underwear Shopping
Some of us do not like to discuss underwear, but wrong undies can cause much discomfort. You may feel like underwear shopping is something that is not fun. If you select the wrong pair, then you will not feel good. Some stores do not accept the return of undergarments.
It is necessary to choose the correct one's so that you can feel relaxed in them. You definitely do not want your undies pinching, sagging, rolling, and rising throughout the day. It looks awkward fixing this. It is not wise to simply go into a shop and choose underwear that you think will fit you. It is better to research one's better for your body shape.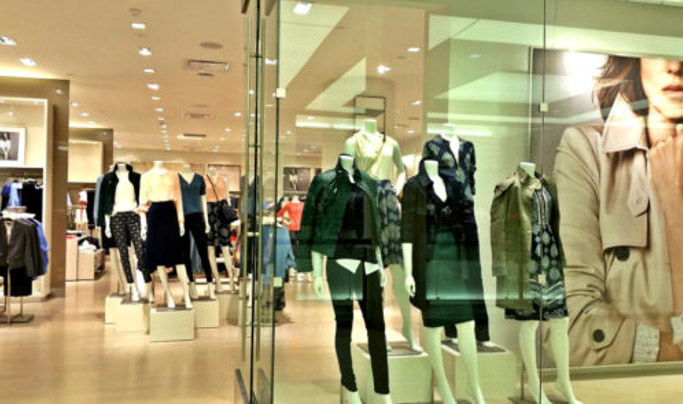 Getting comfortable underwear is actually not very tough if you know how to choose the correct fit and select a good fabric. When you are looking for men's or ladies' undergarments, knowing the shape of your body can help as some styles may be more comfortable in comparison to others.
The correct measurements for any clothing item are important if you want to be comfortable and look good wearing them. Below are some tips that can help get the correct size of underwear.
Waist and hip measurements
Start by measuring your waist as well as hips. It will be easier to find the correct size for your undergarments across brands when you know what your waist along with hip measurements are. You can use a tape measure when wanting to measure your natural waist and hips properly. This will allow you to select a comfortable size suited for your body.
To find what your natural waist is, you may bend sideways. This will lead to a crease forming at your waist that will allow you to identify it. You should keep your tape measure in a way that it is parallel to the ground at the time that you measure your hips.
Check measurements again to be sure.
It is a good idea to measure your waist as well as hips twice if you want to be certain that the same measurement will occur both times. When you have the waist along with hip measurements, then you may consult the sizing information present for any underwear that you are thinking of buying so as to be certain to get a proper fit.
It is important to check your measurements as sometimes you may not get this correct the first time that you do it. If the measurements are not the same on the second attempt, then you should measure once more. Whichever measurements match, these are the ones to use at the time of shopping.
Firm elastic works
You do not want to be constantly pulling at your underwear throughout the day so that it does not slip and fall down. Therefore it is wise to select underwear which has a firm elastic present in the waistband. In this way, you will know that it will remain in place.
While firm elastic located at the waist tends to be helpful when it comes to underwear, stay away from styles that have elasticized leg holes. This is because they tend to bunch up, causing you to feel uncomfortable.
No one likes tight underwear.
You may think this is obvious, but very tight underwear leads to unflattering bulges along with lumps beneath clothing. Tight underwear can also lead to skin chafing plus irritation from the friction. Generally, underwear which is tight enough that is leaves marks present on the skin is regarded as being too tight.
Very tight underwear does not breathe too well; therefore, it can cause health issues moreover results in you being a little sweaty.
Be sure underwear is not uncomfortable when leaving home.
You should check for any bunching, rolling, and sagging. Before you leave your home for the day, be certain that your undergarments are lying smoothly against the body. Underwear which bunches, rolls, and sags beneath clothing will be uncomfortable as you will need to tug at them so that they do not pinch the skin or also fall.
Bunching underwear even looks messy and can spoil a good outfit. You need to be aware of this, especially with dresses as well as skirts. When your underwear is bunching, you should readjust this so that it can sit correctly on you. Wear another pair if it continues to bunch.
Bunching, rolling, as well as sagging is usually a sign that the underwear is old and worn. This means that its fabric does not have its stretch any longer and is therefore now big for you.
Selecting good fabric
Coming on to the fabric part of your underwear, you need to select the fabric that will not cause you much discomfort.
Opt for cotton underwear
If you are looking for comfortable underwear, then choosing cotton can be helpful as it is breathable. Therefore moisture will not get trapped within the fabric, and your underwear will not become very sweaty. You will also not need to stress much when it comes to bacterial, along with yeast infections as well.
Due to the possibility of unwanted yeast infections occurring, cotton underwear tends to be a good choice for women. This type of underwear is even less likely to lead to chafing and rashes.
Synthetic fabric is better for a slimmer fit.
Cotton underwear's breathability allows it to be more comfortable; nevertheless, it will not always appear smooth beneath clothing. If you want a slimmer fit, then choose underwear that is made using stretchy, synthetic material, like nylon, Lycra, and spandex. The crotch should be lined using cotton so that you will be comfortable. Cotton lining within the crotch is also important as it is breathable. When the crotch lining tends to be synthetic, this risks moisture getting trapped, that can cause infections.
Have a look at the underwear labeled "seamless" or "no-lines" as these will not have elastic in the hips and leg openings, therefore being good for fitted garments.
Underwear for special occasions
It is better to save silk underwear to wear on special occasions. This type of underwear has a luxurious feel. The negative point that does not breathe like cotton. Therefore, there is more chance of moisture getting trapped within the underwear, leading to infections.
Other kinds of fancy underwear, such as one with lace, should also be worn only when there is some special occasion. Lace undies may usually have a cotton lining, but it is not comfortable and durable.
You can have a look at the different brands selling fancy underwear like Ms Aphrodite and choose something that looks good and does not cause much discomfort.
Any brand that you select, you may want to start by trying out one pair of their undergarments to see if they are comfortable on you.
Select bikini briefs to wear daily
Due to their lower waistline as well as moderate coverage, bikini briefs are often the classic choice when considering women's underwear styles. These are also a popular choice for many body types. Ladies prefer wearing bikinis.
High-waisted briefs for those with a large belly
For those who have most of their weight present at the stomach, getting undies with a lower waistband may be uncomfortable as it may bunch and even roll. Select a high-waisted brief one that will cover the belly properly. In this way, you will not need to keep pulling the underwear up throughout the day.
Those with a curvy figure and even people with an hourglass figure may feel more relaxed with high-waisted briefs.
Thong for slimmer fitting clothing
If you like to wear clothes that fit then a thong will be the correct option for you. It is indeed annoying when you have to tug at underwear so that it does not make bunch beneath skinny jeans as well as other tighter fitting bottoms. Therefore, a thong may be the best choice as it is made in such a way that you do not feel anything in the back area.
You need to know that a thong can turn out to be unpleasant for certain individuals, therefore test one out at home before deciding to wear it during the day. 
Boy short underwear for those with a larger backside
Those people with a pear-shaped body, having most weights carried within the lower body, boy shorts can give sufficient coverage. Choose a seamless pair if you do not want to stress about these showing up beneath clothing. Boy shorts are good for nearly every body type.
We all need underwear, even though some of us do not spend enough time shopping for this clothing item. These products are in direct contact with our skin and should be comfortable before going out to buy undies measure yourself properly so that you can get the correct sized ones. You may get yourself measured at some stores as well. Pick the fabric that you like and which suits your skin. Keep the above points in mind so that you do not need to worry about annoying underwear.


Hits: 5063 | Leave a comment