College Tips for Freshman Women
Your first semester in college will probably not be the best. There is so much that you need to learn and adapt to. While in the end, you will realize that the semester went by so fast, it may not see some in the first few days. It is completely fine to be nervous about this big change. Take a deep breath and be patient with yourself about the things you want to achieve. It will be a rad experience so take your time and allow everything to sink in. as a woman, you need special tips and tricks that will help you overcome any challenges you may face in college. Here are some of the most critical tip for college to remember.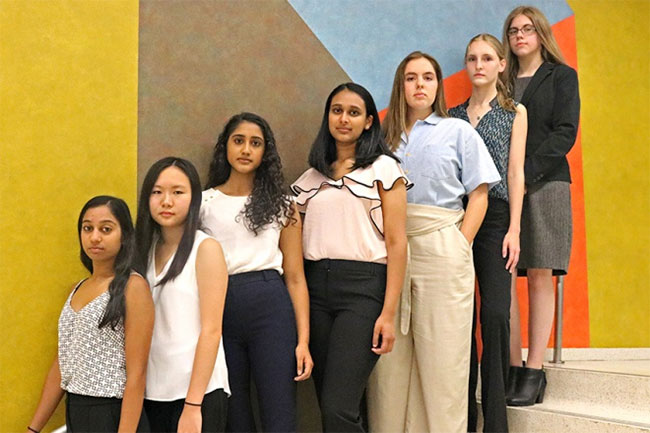 Learn to say no
This tip may be a cliche, but if a student can learn to say no, then they will have a great time in college and still pass their exams. It is likely that one may meet great friends and enjoy some new experiences. They will also be exposed to different views of the world and numerous chances to have an exciting time. That is all good. However, if they are not able to manage their time adequately, they will lose focus of their goals in life. Even if you think you are pretty great with time management, remember that college is a completely new playground with a new set of rules. Learn to say no to those plans and focus on your educational goals sometimes.
Take good care of yourself
Sure as a freshman college girl, you are probably young and are thinking that nothing can destroy your figure and that you have the perfect metabolism. However, say no to seconds and thirds. After you have had your meal, take 15 minutes. If you are still hungry, take a piece of fruit. Make sure that you avoid junk foods and excess sugar. It is also important to make sure that you work out at least three days a week. Water is an essential part of your health. It will help you maintain your weight and keep your skin smooth. You will not need as much makeup if you have good skin, to begin with.
Dress appropriately
Being a college freshman student means that most people are waiting for you to make a simple mistake so they can make fun of you. That is why you need to invest in good designer watches for women. These watches will take your look to another level. It will be a piece that people cannot ignore.
Organize your classes
Pay close attention to the syllabus. It is much more important than most students assume. Once college freshman girls know the chapters they are to read in the next class or for tests, do the due diligence. In as much as you want to experience the world and have fun, you also need to pass your exams, so you have a successful career after college. Make time for studies every day and revise what you have learnt in class.
Do not be consumed by homesickness
Students tend to feel homesick most days. It is normal to miss family and friends back at home. However, do not let it overwhelm you and make you miss new experiences and fun. Call home as often as you can but limit yourself, so you have time to be independent.
Protect yourself
When you go for parties, have plans that will protect you from non-consensual sex. When you do choose to have sex, use protection and make sure your partner is aware of the precaution measures ahead of time. If he refuses to use protection, avoid any involvements with him.
Conclusion
Having a great time in your first year in college is necessary. You need to make sure that you do what you can to improve yourself and your educational needs. Always have fun because college is a once in a lifetime opportunity.


Hits: 5293 | Leave a comment