6 Steps to Follow to Prepare for Your Breast Reduction Surgery
The decision to undergo breast reduction surgery is not a small one, which is why every necessary step should be taken to prepare for the procedure.
Following your breast reduction surgery, you can expect to feel more confident and you will live a better quality life because you will no longer need to deal with pain, unwanted attention and limited clothing choices.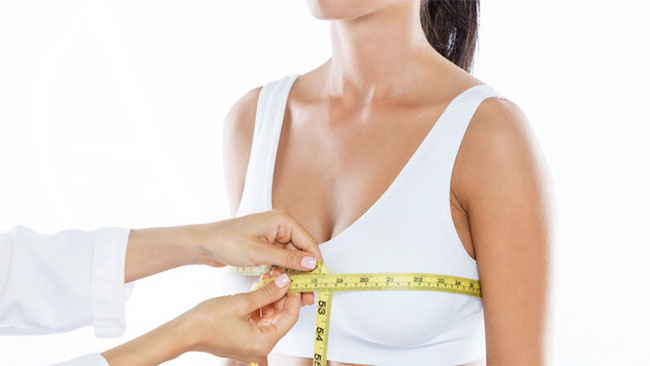 However, before you can get to this end result, some planning and preparation will be necessary. Breast Reduction Prep: A Step-By-Step Guide
Step 1: Schedule a Consultation
Along with finding the right surgeon for your procedure, your initial consultation is the perfect opportunity to ascertain whether they are the right fit for you. Use your consultation to your advantage by asking as many questions as you need to about your surgeon's experience and qualifications as well as the surgery.
Step 2: Undergo a Comprehensive Examination
Before you schedule a breast reduction, it's important that a thorough breast and general physical examination be performed. So, where to get a physical checkup? First, start at your family care physician. Your doctor may order labs or scans to determine if you are healthy enough for the procedure. Next, you'll go to your surgeon. Make sure that your surgeon also takes specific measurements of your breasts and reports back on aspects such as skin quality and your nipples. From there, a personalised treatment plan can be developed.
Step 3: Consider Your Lifestyle and Goals
Your lifestyle is something else that needs to be taken into account before you schedule a breast reduction surgery at a clinic such as https://drandresafvat.com.au/breast-reduction-sydney. To begin with, it's important that you be at or at least close to your ideal weight. A healthy weight is an important prerequisite for this procedure. Next, you should decide whether you are still planning to have more children as this could affect the results of your surgery.
Step 4: Make the Recommended Lifestyle Changes
A few weeks before your surgery, you will be required to make a few lifestyle changes to ensure the best surgical results. For one, it's best to cut down on if not quit smoking altogether. There are also specific medications you will need to substitute or stop taking to prevent excessive bleeding during surgery.
Step 5: Prepare Your Home
After your surgery, you'll want to get home to a recovery area instead of having to set one up on the day. Take the time to prepare a space where you can rest, stock up on the right foods and any medications you might need and make sure that you have button-up and zip-up clothing ready so that you don't need to lift anything over your head.
Step 6: Ask Someone to Drive You Home
After your breast reduction procedure, you will be monitored for several hours, your incisions will be bandages and drains will be put in place to get rid of any excess fluid. You will be able to go home on the same day as your surgery but you definitely need someone to drive you home and assist you for several days.
Post-Breast Reduction: What to Expect
Breast reduction patients can expect their breasts to be swollen and sore for several days but pain medication can be used to alleviate this aftereffect. You won't be able to do much for a week or two after your surgery, particularly strenuous activities or heavy lifting.

In order to reduce swelling, it's highly recommended that you wear your support bra as instructed. Your drains will be removed within a day or two and your surgeon will use this time to check your progress too.

You should be able to resume your usual daily activities within several weeks. If at any point you experience severe discomfort for more than a week or two, it's important to speak to your surgeon right away.

Once you get through the recovery phase, you can look forward to living with less pain and frustration and more confidence.


Hits: 8124 | Leave a comment