Top 10 Marketing ideas for your salon by SalonLife
Just like any other business in the service industry, for spas and salons, customer is life. If you are a salon owner thinking that you have done all hair salon marketing ideas but still find it hard to get and keep customers, don't lose hope! Here are the top 10 marketing ideas that you should start doing in order to boost the growth of your salon and retain your clientele.
Remember, each strategy stated here should be done perfectly. To apply these new salon marketing ideas effectively, you need a reliable and efficient salon software just like SalonLife. SalonLife is an all-around salon software that is able to manage your marketing programs and your day-to-day operations.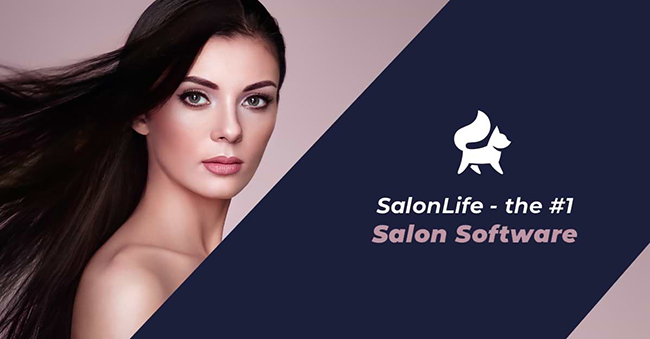 Some of these salon marketing strategies might be a first for you, but let me assure you that these are proven techniques to help your salon grow.
Using the Best Salon Software
SalonLife is a salon software and a spa software that makes marketing and operations of the salon easy to operate and navigate. Aside from providing functions such as online booking appointments and sending reminders, SalonLife also has an inventory management system and a notification and reminder system for service workers as well.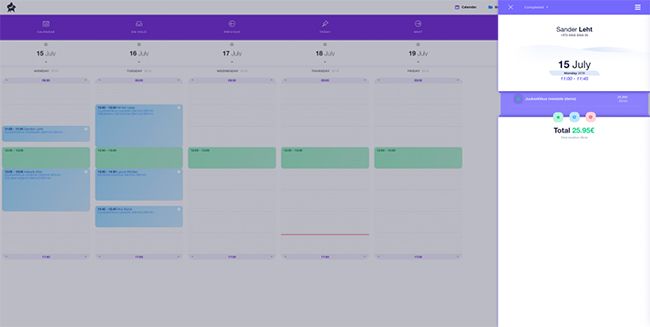 The best part about the SalonLife software is that it can be integrated to your salon's social media accounts so that customers can be notified of their appointments, discounts and offers. Discounts can be easily encoded and aligned with the salon's books so that everything is accounted for. Use the SalonLife software to get the most out of these effective marketing techniques.
Cute Interior Design
The way your salon is designed affects customer buying habits. At the same time, if the customer feels comfortable and cozy in your salon, he might come there more often. For additional effect, create a small "Instagram-able" place where customers can take pictures to show of to their friends. Enticed by the pictures, their friends and family would also come and visit your salon.
Creative Hashtags
Since we've already opened up with Instagram, another powerful salon marketing strategy is the use of hashtags. Make sure to create one new hashtag a month and see how it goes. Be creative! Make it as local to your area and as relevant to your salon as possible. Do not attempt to use the same hashtag or copy someone else's hashtag a lot, or you might get penalized by Instagram. Use hashtags to get the attention of potential customers and lead them into your salon.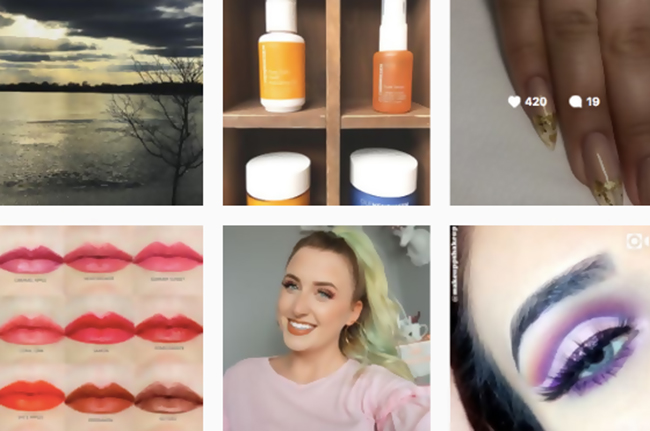 Instagram and Facebook Posts
Pictures of hairstyle and nails are so cliche. People might already know what to expect in your salon. What they might want to know is the people they entrust their hairs and nails with. For a change, post a few "stolen" happy shots of the staff. Make a short get-to-know video of some of the service workers. This will create a positive atmosphere and induce trust. Let people know that your salon and the staff are happy to serve.
Using Colors Consistently
You might get surprised but using the same colors in all of your marketing paraphernalia is an effective means of salon marketing strategy. Have a mix of three to five colors in everything, print ads, Facebook and Instagram posts, your signage, and even the staff uniform. The idea here is that as time goes by, people will associate the colors to your branding. Once people see the colors, they will think about your salon.
Get an Influencer or a Brand Warrior
This strategy has become one of the most popular marketing trends today. An influencer is a person that a high number of followers in social media, thus affecting these followers' decision especially on consumer products. Get a local influencer so that it could easily target potential customers that are within the vicinity. The good thing about influencers is that they are relatable to the common people, thus more credible, and cheaper to hire, than actual celebrities.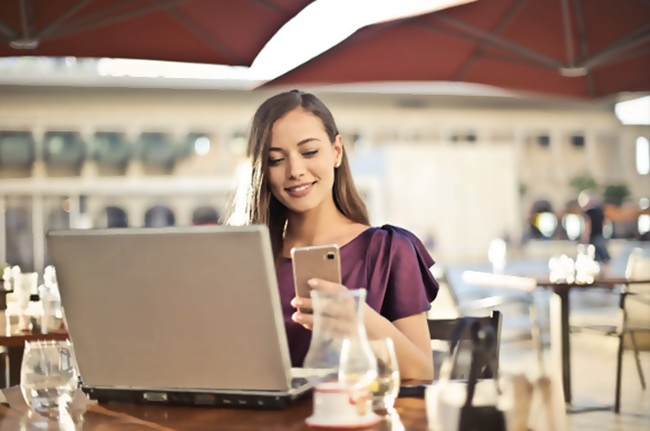 Press Coverage
Having a press coverage increases credibility among potential customers. The advantage of being on the news is that you can post the news article in your salon's website and social media pages. The press coverage can also include backlinks to your website where people can know more about your company and book for a service online. Whether it is in the local news or through an online news website, being in the news provides a definite boost in sales and clientele.
Retargeting Ads
Retargeting Ads means sending another ad, whether through Facebook or Google Ads, to people that have initially clicked on your ads. Most of these people was not able to make the decision the first time but was unable to contact you when they wanted to make the purchase. Appearing on the second time makes these customers make a purchase right there and then.
Managing your own pay per click advertising campaigns might be difficult if you are not familiar with digital marketing. Therefore, working with a pay-per-click management agency might be a good choice for you. Marketing1776 PPC management agency offers law firm ppc services as well as advertising campaign management services to beauty salons.
Monthly Newsletters
The reason why people despise monthly newsletter is because they are just a bunch of ads with some articles of little to no substance. But if you keep the ads to a minimum, and publish articles of actual value, people actually love to read the newsletter. Fill it with tips, DIYs, and honest content that provides new and useful information to the customers.
Ask for Reviews
Whether online or at the store, ask customers what they feel about the service or product they got from you. If customers are reluctant to do so, give them incentives to write a review. You can give them a discount on their next visit or even a free treatment, just for giving you a review. Also, use the reviews to better your salon and do something about the areas that needs improvement.
Chatbots
The good thing about chatbots is they answer a lot of commonly asked questions, and they are able to do simple tasks such as book an appointment. You don't have to pay much for an IT company to set up a chatbot. There are a lot of sites where you can DIY into putting s chatbot to your website or Facebook page. Chatbot can help you spend your time on more important matters and more complicated customer concerns.


Hits: 7145 | Leave a comment