How to Start Your Fashion Blog
Is it time to start your own fashion blog? A fashion blog is easy to start, hard to keep going. Like any other blog, a fashion blog does not shine and sparkle from the first days. It takes time and endurance to create a blog, like any craft. In terms of statistics, 95% quit blogging. However, there is one reason why you should start a fashion blog today: if you do not start it now, the chance that you will do it in the future is tending to zero.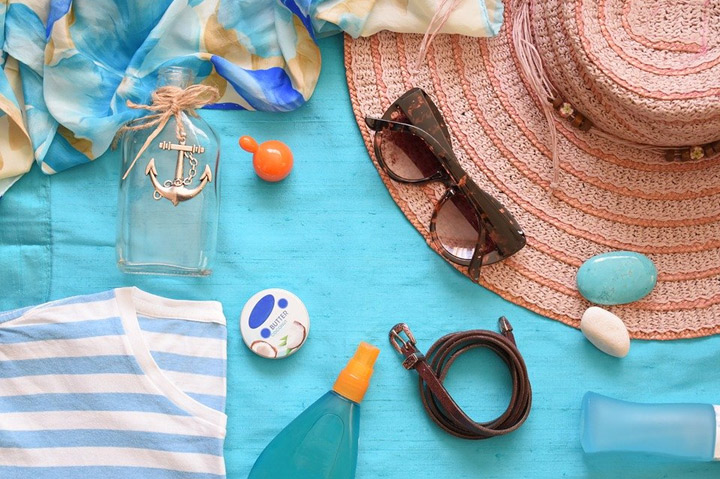 Of course, making a blog will take much time from you. The bulk of bloggers are young people who must combine study, work, and hobbies. If you are determined to seriously engage in blogging, but feel that you don't have enough time, you can get help with your studies, for example, on specialized sites. Such sites as Anonymous Essay will help you to save time greatly, so you can go deeper into blogging without any risks. With their help, you can proceed to creating your fashion blog. Read the article, and learn how to do it right.
Why you should start a fashion blog
There are so many good reasons to start a fashion blog. Creating a blog is a way to share a personal style, design trends, and advertise yourself to create a personal brand on the Internet. Blogging is a reliable way to generate income. Skillfully promote or create products that are intertwined with fashion, then start a fashion blog to earn income.
Having a fashion blog helps you connect with people in the fashion industry and hones your marketing skills. The Internet is a platform for creating a personal brand. This will become a source of income if you know what you are doing, see the goal, and make sure not to slow down halfway. You will demonstrate skills to the audience and turn free tips into money. You will wonder how easy it is to create your own fashion blog with instructions from a detailed guide.
What is a fashion blog?
A fashion blog has the ability to cover almost all areas, such as specific items of clothing and devices, recommendations in the beauty industry, trends in all kinds of clothing markets (haute couture, ready-to-wear, etc.), the choice of fashion for famous people, and trends in street fashion. It covers the entire range from the largest design firms to the most inconspicuous free artists.
A segment of fashion blogs can still be attributed to the category of shopping blogs, similar to prestigious magazines. Some retailers in the fashion industry have launched online projects to promote their own products.
Some blogs focus on popular tips that provide practical notes for amateurs. The notes discuss the fitting of clothes, the selection of colors, as well as other information about the wearing and caring of clothes, as well as advice on following leading stereotypes and the latest fashion trends.
Who are fashion bloggers?
A fashion blogger is one who fully relies on content related to fashion and style. You can join popular high-end brands to list their outfits on your blog and earn good income. Secondly, fashion bloggers also experiment a lot with their styles. Thus, they gain more experience and mark themselves as influential people in the fashion industry.
What do fashion bloggers do?
There are many people who do not fully understand what a fashion blogger really does. There are quite a few misconceptions when it comes to a fashion blog: people think that bloggers don't do anything special, except that they write a couple of blog posts and then fly around the world to exotic places, buy designer goods, and mess around on the beach or by the pool.
While some of the leading fashion bloggers now live such a life, in the beginning it wasn't this way. So, what skills do you need to know to become a fashion blogger? In fact, if you are a fashion blogger, you have your own online version of a fashion magazine. As you probably know, a magazine has countless writers, an art department, a photography department, an advertising and sales department, and other departments. The list is endless, but a fashion blogger has to deal with all this on his or her own for several blogs.
How to start a fashion blog?
Choose a platform. I will be brief here. When you start a blog about fashion, the choice of a free platform for blogging is justified in two cases: you don't have experience and are afraid that nothing will work, or you are not rushing anywhere and want a blog just for fun. Do not start a blog on Tumblr or Blogger if you plan to earn revenue. If you want to grow a brand and make a business out of a fashion blog, get your own domain name and blog hosting to start a WordPress blog.
Choose a theme for your blog. After you choose the platform for the blog and launch it, you need to find a topic for the blog. This includes themes like clothing for the site. The WordPress repository contains 2000 themes. Additional topics are available at premium sites. A blog should look attractive, but also you need to make sure that it works smoothly.
Earn with the help of your blog. I recommend finding and creating a list of things that you'd like to promote on your blog before launching it. This will give an idea of topics to write about and how to promote the products related to fashion to make the website sell them. Once you have created your own blog and start to get readers, start a podcast or series of videos to attract more people who are interested in buying products.
The way you start your fashion blog can affect how it will work in consequence. The main factors here are to have a particular goal, choose the right platform, and be willing to work on your blog. We hope that this article will facilitate the process of starting your blog!


Hits: 4935 | Leave a comment