4 Unique Alternatives for Managing Pain
Managing pain can be an overwhelming process. Medicines and surgeries are often looked at as the only resolution for the pain you experience; however, you may not be interested in trying medication with harmful side effects or procedures with extensive recovery times.
Fortunately, there are many alternatives for managing pain that doesn't involve prescriptions and hospital visits. Consider evaluating different methods of pain management that could put you back on track to living your life to the fullest.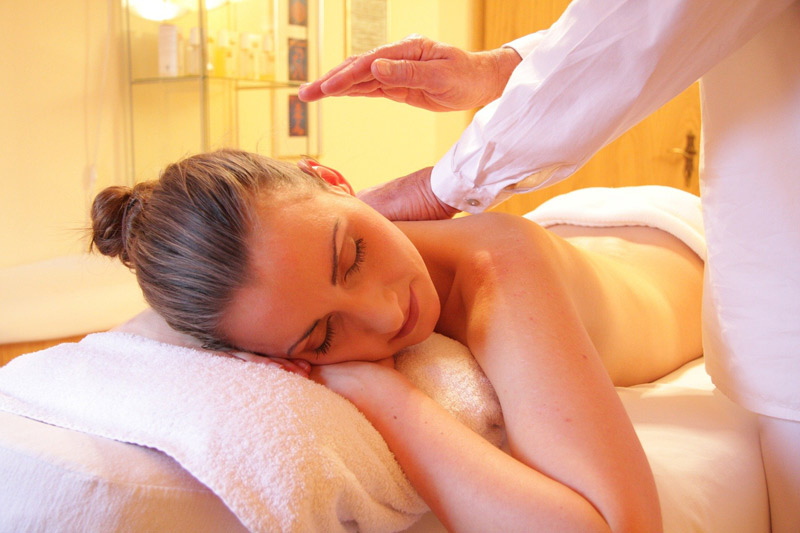 Here are 4 interesting alternatives for managing your pain:
1. Massage Therapy
Massage therapy has proven to be an effective method for reducing pain. A massage therapist will knead certain pain points on your body in order to stretch and relax your muscles, tendons, and joints.
Different types of massage therapies can work to alleviate different types or areas of pain. There are two types of massages: relaxative and rehabilitative.
It is important to evaluate your area and extent of pain and the types of massages available before booking an appointment. In addition, consider the frequency of appointments necessary for your body to heal. The more understanding you have of what your body needs, the better you will be able to select a massage therapy method that will work for you.
By relieving the stress and tension in your body through massage therapy, you will be able to assist your muscles in the healing process, which will allow you to get back to living your life free from pain.
2. Chiropractic Care
A chiropractor uses spinal manipulation to align your joints. Chiropractic care results in enhanced mobility and physical function.
You may be unaware of why you experience pain or you may have pain from the result of an injury but the services of a chiropractor will pinpoint where your pain is located and the necessary work needed to undo the harmful damage.
Chiropractic adjustments will help relieve the physical pain you experience by improving the joints, muscles, and tissues in your body to ensure they are functioning properly.
Once you visit the doctor, they will be able to create a plan that will work best for you. By regularly getting adjustments, you will be able to gradually heal your body and eliminate pain.
3. Dry Needling
Dry needling is a process performed by a physical therapist where needles are inserted into your skin in order to stimulate specific parts of your body. This process is a low-pain experience that can result in some bruising or soreness but overall works to relax muscles and joints while improving blood circulation.
A physical therapist first determines where your pain comes from, and then takes strategic steps to relieve the pressure that may be causing you pain or discomfort. Usually, you will feel a decrease in your pain after a series of sessions where your pain points are specifically targeted.
Consulting a physical therapist will help you determine whether dry needling will be a beneficial process for you based on your injury type, cause, and extent. Researching different services offered by physical therapists, such as dry needling, will help you determine what method for managing pain will work best for you.
4. Acupuncture
Acupuncture is a process influenced by Chinese medicine where needles are inserted through your skin at specific points. The needles are placed in the skin where pressure can be used to stimulate nerves.
An acupuncture treatment can improve your body and health in various ways:
1. Helps release feel-good hormones

2. Reduces inflammation

3. Regenerates nerves

4. Relieves pain

5. Relaxes the body
If considering acupuncture, meet with an acupuncturist to determine how their treatments can help you with your pain. Consider the frequency of visits needed to see real improvement in your life through acupuncture, not to get confused with dry needling.

Massage therapy, chiropractic care, dry needling, and acupuncture are only a few of the pain management alternatives you can consider. Research each of these methods to determine what will work best for you and help alleviate your pain.

Don't add another daily medication or expensive procedure to your worries before trying an alternative method. You might be surprised how helpful these possibilities can be for managing your pain and giving you your life back.


Hits: 9550 | Leave a comment