Affluent Interior Design: How to Create Luxury Without the Price Tag
Interior design encompasses a wide range of styles and comes from many different inspirations, whether you like the style or not. For instance, "farmhouse" is an interior design style inspired from living on a farm. That may not be a style that you like but it's a style that many people do like and can relate to as well. The whole point of interior design is not only to make a home look nice but to also create a place of comfort as well, whether you can relate to it or not… If you can't feel comfortable in your own home, then something isn't right.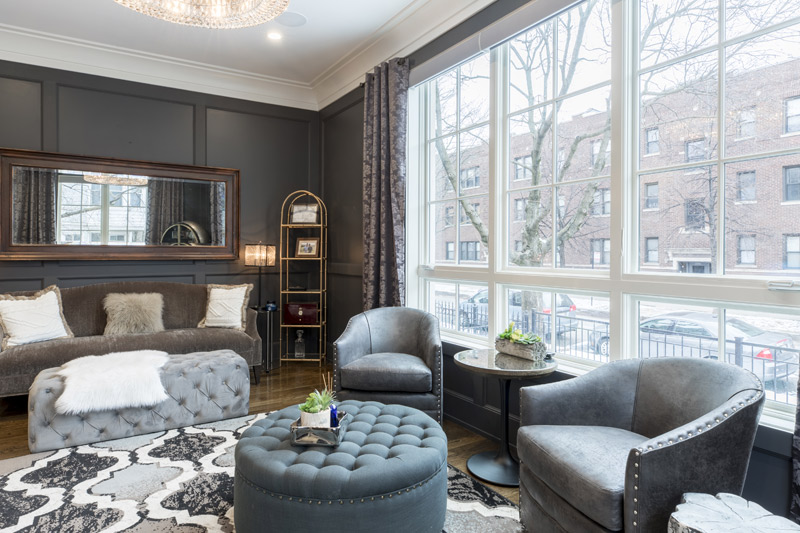 Photo: Pexels
Interior design isn't necessarily meant to be relatable but more so to inspire and create. Just because you've never lived on a farm doesn't mean you can't like the farmhouse design style; Just because you've never lived on the beach doesn't mean you can't decorate your home in the coastal design style; And just because you aren't living in a lap of luxury doesn't mean you can't make your home look like it.
And that's the thing about interior design… it's misunderstood. People tend to think that to achieve the look they want for their home, they have to spend thousands of dollars, but that's not the case at all. In fact, to achieve the look you want, it will simply require a little elbow grease, on your end, and your detective skills to find those hidden gems you're looking for.
Whether you want the Hollywood Glam look or the Country Chic look, there are always tips and tricks to add class and sophistication to any design style to give the look of affluence but minus the hefty price tag that often comes with it. To create the look of affluence in your home, no matter the design style of your choosing, follow these helpful tips.
Tips to Create Affluent Interiors Without the Hefty Price Tag
Update Your Light Fixtures
You'll be surprised at just how much your lighting and light fixtures add appeal to your home's interiors. From table lamps to pendant lights, a fresh coat of paint or a trip to yard sales and thrift stores can make a world of difference in the appearance of your home. Consider replacing the light fixture over your kitchen table or in your hallway with a chandelier to add a little bit of elegance to your home.
Money-Saving Tidbit
Also, while we're on the subject of buying affordable light fixtures, you can actually make your energy bill more affordable by switching to alternative electricity. Just do a quick search for the state you live in. For example, if you live in Texas, you can find the best electric rates in TX just by making the switch.
Declutter Your Home
Decluttering is an important design tip for any room in your home. Not only does it add order to your home but it also reduces your stress and anxiety levels, whether you realize it or not. You may think you're okay with a little bit of clutter but the way your body responds to it is something out of your control.
Also, an uncluttered home just looks more luxurious; it's almost reminiscent of a hotel room… everything is in its designated place; Bills should have a designated area and decorative knick-knacks should be minimal.
Update Your Hardware
From your kitchen to your bathroom, there's nothing that says luxury like the hardware in your home. How? Because the "devil is in the details." The handles on your kitchen cabinets and drawers and the doorknobs in your home all speak volumes without making a sound. Whether you prefer metal hardware or crystal doorknobs, you can't go wrong with updating the hardware in your home.
Mix Different Textures
There once was a point in time where matching everything was "in" but times have changed and that monochromatic point of view has shifted. If you have a suede couch, consider adding throw pillows made of fur and silk to add contrast to the area. You can also add a Turkish rug as well to complete the look.
Add an Accent Wall
There's nothing more affluent than an accent wall. Your accent wall is meant to draw attention in a particular room or area of your home. Some people like to use wallpaper to create an accent wall while others like to paint or use photos to create their wall. No matter your preference, either route is reasonably priced.


Hits: 5810 | Leave a comment