5 Easy Zoom Call Hair Styles
While working from home may have several benefits, it's not always easy rolling out of bed without looking a bit messy. With team conference calls and Zoom meetings becoming the new normal, a few easy hairstyle hacks that can help you get the perfect conference call ready hair without too much effort.  
Even when you're working from home, getting ready may seem inevitable and a simple hairstyle is ideal if you're looking for a professional look with minimum effort.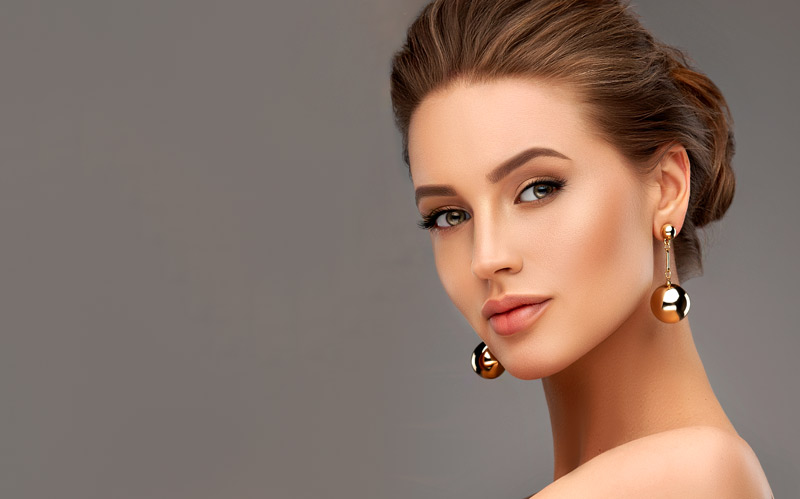 To help you achieve this, we have listed below some easy zoom call hairstyles. 
1. Chignon
Chignon is a popular hairstyle that's often achieved by pinning the hair into a knot at the nape of the neck. Chignon is a perfect hairdo when you're having a bad hair day or are looking for a last-minute hairstyle. A chignon can be left slightly loose if you want a casual vibe, for a slightly formal look you may tighten it up.  
To make a chignon, pull your hair back into a low pony and twist it clockwise to gather all the hair from the base of the pony to the hair ends. Then, twist it again in a clockwise manner and wrap it at the base of the nape in a bun-style. You may keep it loose or tighten it accordingly. Finally, add bobby pins to keep it in place.  
2. Braids
A simple low plait is easy to do a quick fix for a zoom call. While the hairstyle looks elegant and effortless, it gives a polished look and can make you appear more professional. If you have some time at your hands, you may try the French or Dutch braid or simply keep a few loose strands of hair left out from the braid so that they frame your face naturally. It's a great way to add some texture and volume to hair without going overboard. 
To make a simple plait, pull your hair tight to the back and plait it. You can always get creative with your baby hair and use it creatively to frame your face.  
3. High Ponytail
A high ponytail is one of the most versatile hairstyles and often works well for almost all hair types. You can sport them for a casual meeting or wear it for a formal event, a high ponytail can make you look elegant without much effort.  
However, to create a high ponytail that doesn't go off-center can be tricky. To do this, make sure to start with flipping your hair over and using a brush and heat to dry up your hair from the roots. You may try a product to minimize frizz for a sleek look. Then, part your hair from ear to ear and tie it up in a half ponytail. Make sure to position your half ponytail accordingly. Since this half-up ponytail is the base of your high ponytail, it should be positioned correctly. Finally, collect the rest of your hair up and join it to the already tied half-ponytail and secure it with a band. This method will ensure that your high ponytail doesn't go off-center.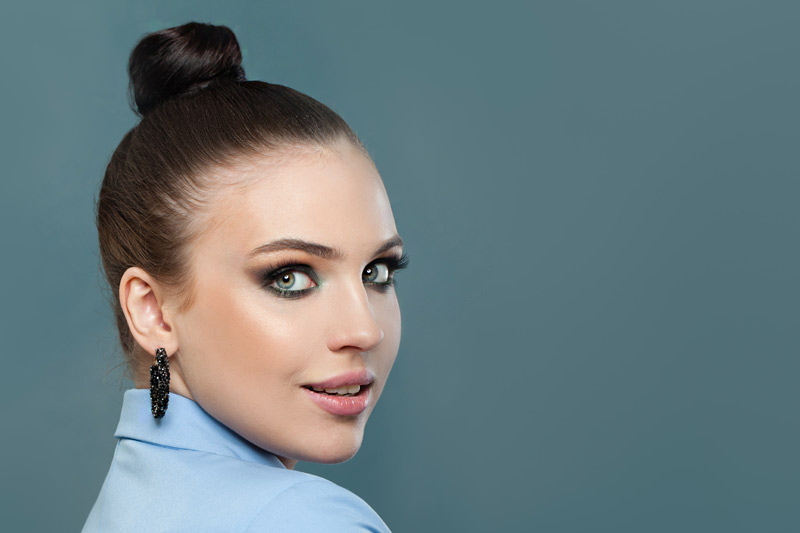 4. Top Knot
A topknot is an easy and fun look that can instantly get you ready for your conference team meetings on zoom. This hairstyle works especially well to hide undone roots. To get a dressier look, you may braid your hair and then secure it into a bun.  
To create a simple top knot, tie your hair into a ponytail and wrap it around the elastic into a bun style. For a casual look, you may leave out a few strands of flyaway hair to give a soft finish.  
5. Add An Accessory
Adding a simple ribbon to a messy ponytail or a padded headband can transform your bed hair into an elegant yet casual hairstyle. Hair accessories are not only the latest trend in hairstyles but they're convenient, affordable, and flattering. While being one of the most functional fashion accessories, hair clips, or headbands are being sported by women as the latest trend. Since hair accessories work well for a professional and casual look, you may use accessories like pins, bows, or hair cuffs to get a sleek look with minimal effort.  

With these simple and easy-to-do hairstyles, you're sure to be ready for your zoom call within minutes. When trying out hairstyles for a zoom call, make sure to choose something that fits the occasion. While a high ponytail would be ideal for a zoom date, consider a simple chignon for a formal business call.  

Finally, add a dash of make-up and put on a nice dress and you're ready with a sleek look with minimal effort within minutes.


Hits: 3138 | Leave a comment