Temakel collection autumn - winter 09/10
Covering the distance between things and our conscience is always an existential and creative challenge. Conventional symbols, generalities admitted, common places and everything that puts a mask over reality is the price our senses pay for urgency, for what is useful and for what is necessary.
On the contrary, lifting the veil allows...
Lifting the veil allows entry into immediate communication with things and with ourselves or beating in unity with nature does not to happen often and always in one direction or on one side of the fabric, but this corner of the veil, which is generally lifted accidentally, is vital for the creator and for whoever quivers with what is uncovered. This natura ldetachment of seeing, hearing or thinking is the great innate luxury for one's conscience.
Maria Lafuente's look, helped by memory, trims and secures into the collection fragments of the literary, mythological, allegoric, romantic and medieval atmosphere of painters such as Waterhouse, Rossetti or Schwabe. Attraction to colours and shapes deprives the designer of prejudices that intervene in our retina and in reality, in the same way that this happens on symbolled canvas. Through the thousands possibilities of combining colours, textures and shapes, she devises so that we see something of what she herself has seen. Association of "nude" tones, ochres, old pinks, brick, deep reds, blacks-; of pure fabrics such as wool, silk, and organza; of flowing silhouettes or profusely elaborated ones; and of accessories that help to create their own vocabulary. Unconnected elements but, when interrelated as a whole, they encourage a singular life and suggest things to us, the expression of which does not seem to come from the language of design.
Bergson said that realism is the work itself when idealism in the soul. Hence, only the force of "ideality" can achieve touching reality.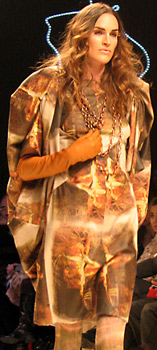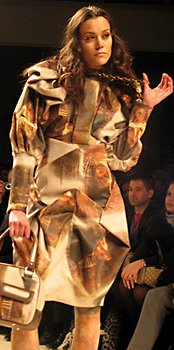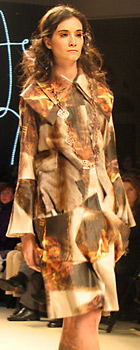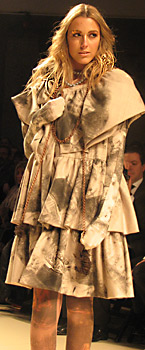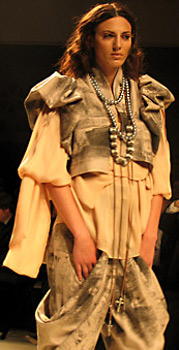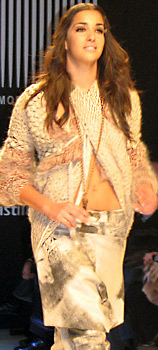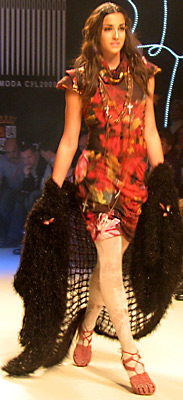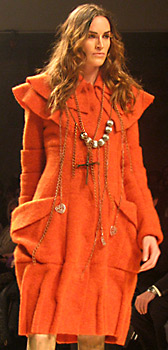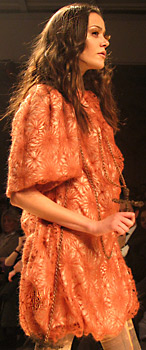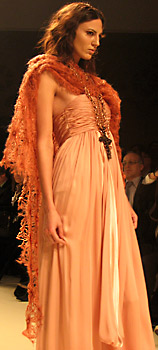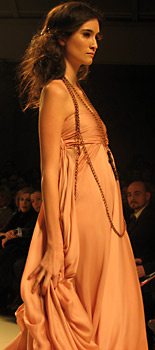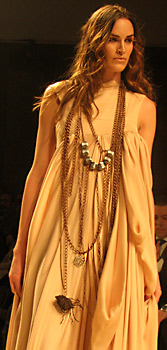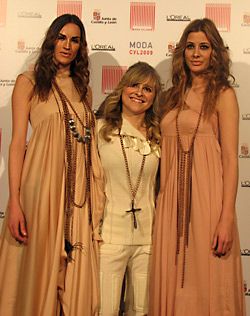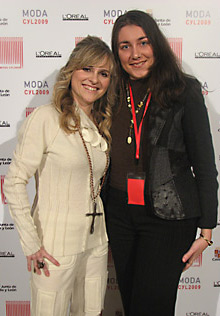 1. - 22. Maria Lafuente's models, shown on Castilia y Leon fashion week
23. Maria Lafuente and models, presented her collection
24. Maria Lafuente and Silvia Kabaivanova, editor-in-chief in Fashion.bg
Photo: © Fashion.bg


Hits: 20748 | Leave a comment