Colour the summer in violet
For the spring-summer 2009 season the violet colour is still in fashion. It is suitable for the day and for night.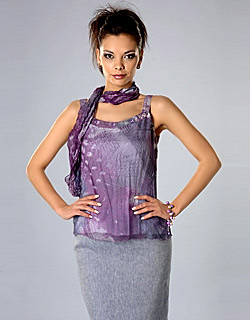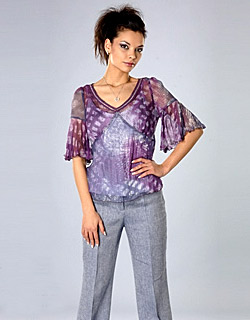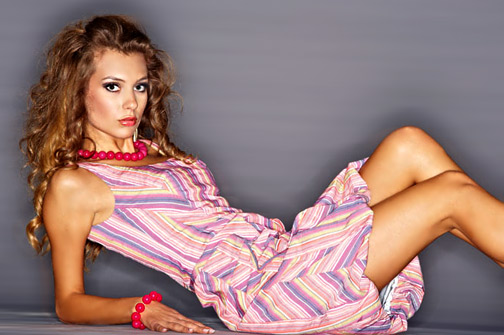 On the base of this colour designers can create a lot of patterns and styles, interesting combinations can be made combining it with white, dark blue, pink or brown.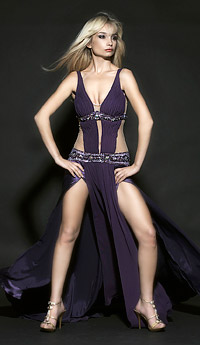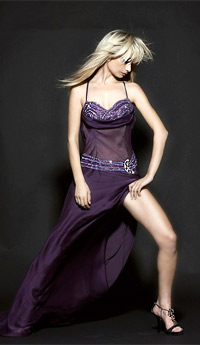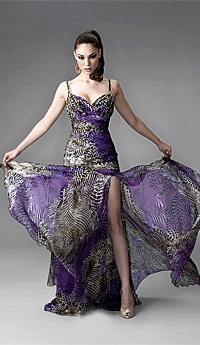 Violet perfectly fits to the black colour as well, although it could look dark and depressive.

If you don't like this colour but you want to be trendy, you can just have some small accessories in this colour and have make-up in the same modern nuances.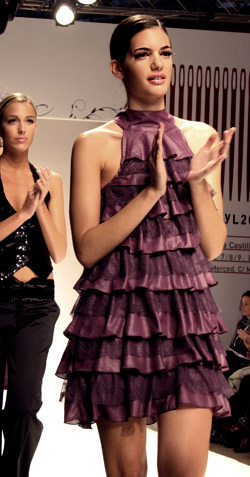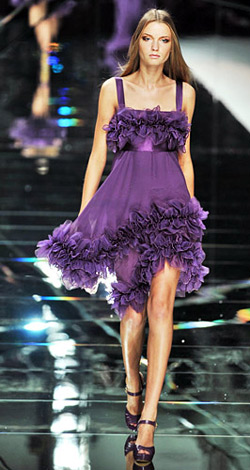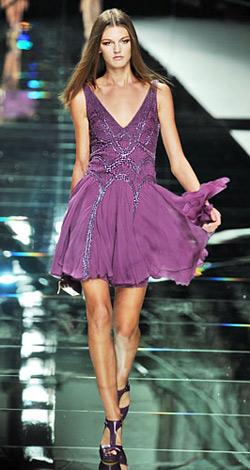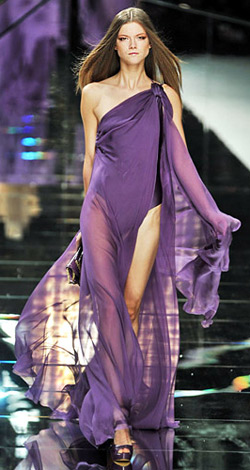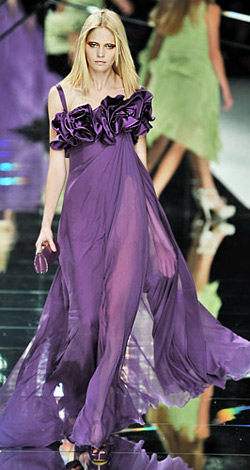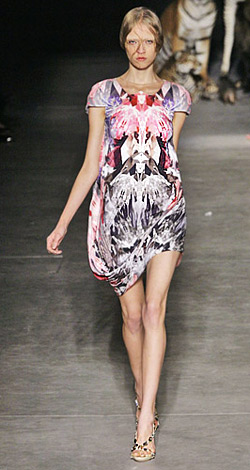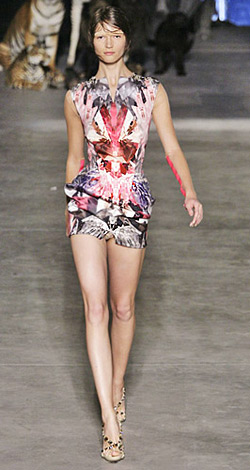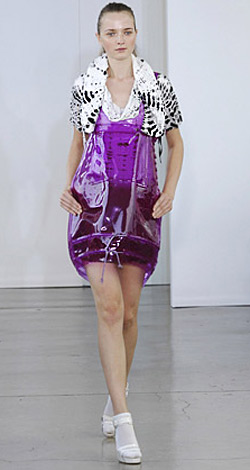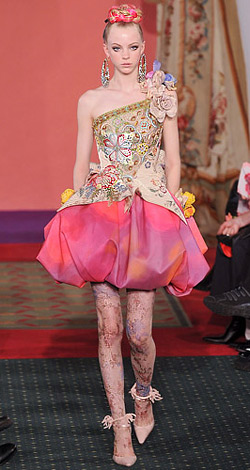 Photos© 1-2 Models of Arda Fashion House
3. A model of Messalina Fashion House
4-6. Models of Galinel Fashion House
7. A model of Julia Kontogruni
8-9. Models of Raquel Tomillo for summer 2009, shown at The Fashion week in Kastilla and Leon © Fashion.bg
10-14. Models of Elie Saab
11-12. Models of Alexander McQueen
13. A model of Antonio Berardi
14. A model of Christian Lakroix © nymag.com
Hits: 15787 | Leave a comment