Lace returns triumphantly in bridal fashion
Eleonora Mancheva is on the cover of the largest bridal fashion and services edition in Bulgaria - "Svatben katalog" magazine. The new copy of the specialized reference book consists 256 pages, on which suitable for the summer bridal and formal dresses from the most famous Bulgarian and worldwide designers are presented.

oday the most important criterion regarding bridal dresses is to match the style of the lady wearing them, whether it's a luxurious dress decorated with gold and brocade, a suit with pants, or a summer dress with shoulder-straps.

Today's brides use bridal dresses to highlight their unique individuality, and that's why they don't hesitate to diversify the traditional white bridal dress even with very bright colours. It doesn't matter if it's about a colour accent added to the dress, or bright jewelry, or a complete replacement of the white bridal dress with a coloured one. Very popular colours are bright-blue, pink, cappuccino, beige and ecru.

Lace adds charm and feminity to the bride's image. This affects the choice about the place of the wedding. Fascinated by lace, a lot of brides dream about a beautiful wedding in a magnificent garden, which is a worthy set for their dress' perfection.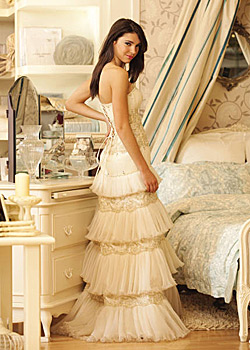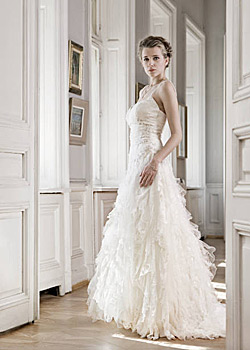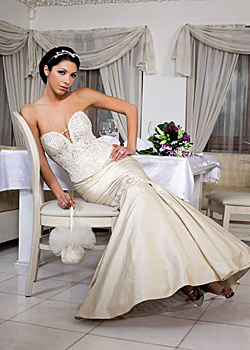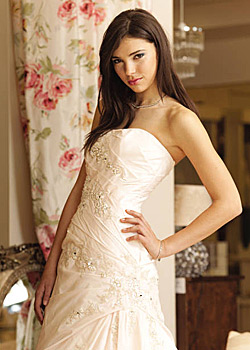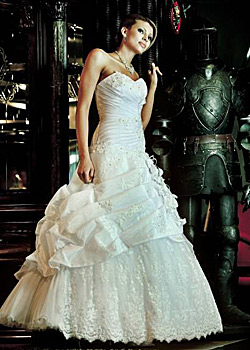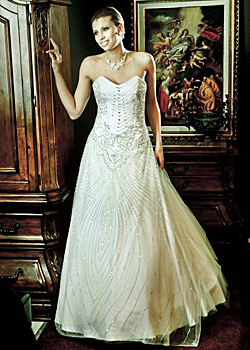 The dress' embroidery remains related to the formal bridal fashion, just like the burning candles in front of the altar and the abundance of flowers.

Also presented in the summer issue of "Svatben katalog" is elegant fashion for the bridegroom, and attractive offers for wedding ceremony from hotels, restaurants, catering and wedding agencies. You can also find in the magazine a large selection of engagement and wedding rings, perl and gem jewelry, invitation cards for the guests, gift and honey moon suggestions, and tons of other wedding-related information.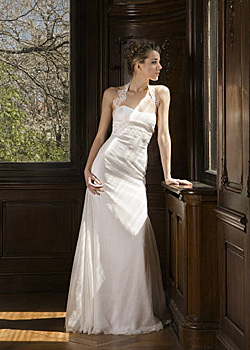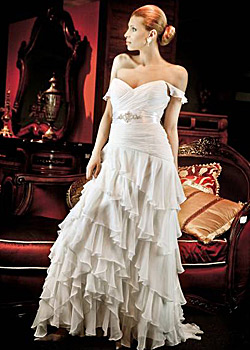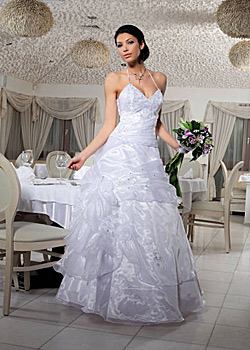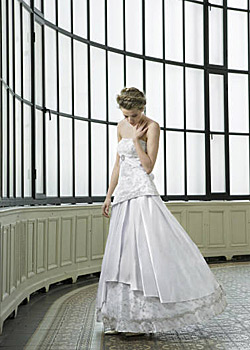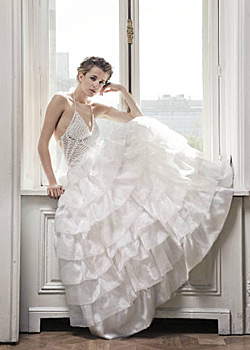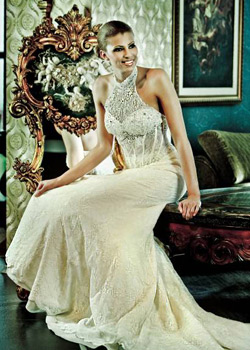 "Svatben katalog" circulates around the country in pavilions and press tables, and part of the photos can be seen at: www. svatben-katalog.com
Hits: 17490 | Leave a comment