Autumn/Winter 2010/2011 trend report from Première Vision
The spirit of the season
Like a vibrating heart, fashion's energy irrigates the season with a determination for change. In the din of the present, the season adopts an everything-is-possible freedom, without dispersing in multiple directions. It foils the instinct to fall back, boldly committing to anti-anonymous fabrics, thinking positively in terms of reality and promising silhouettes with exceptional alliances between masculinity and femininity, casualness and tailoring, discretion and extravagance. It throbs with clear stances and strives to work around constraints, to invent in a new way, to create with ingenuity, to cleverly imagine new relationships between shape and material.

It plays with ruses of aesthetics and colour to bring genres closer together, plotting sustainable alliances and ringing out a fully aware utopia. It stimulates contrasts between massiveness and fluidity, distorts rigidity to jeopardise, with a certain irony, nobility and a vintage approach, to unblock the resistances between rawness and glamour, to vibrate with an inner or outer fantasy, all by choice, emotion and enthusiasm.
The Autumn/Winter 2010/2011 fabrics passionately stimulate a taste for transience, and structure fashion with a powerful and casualised heart.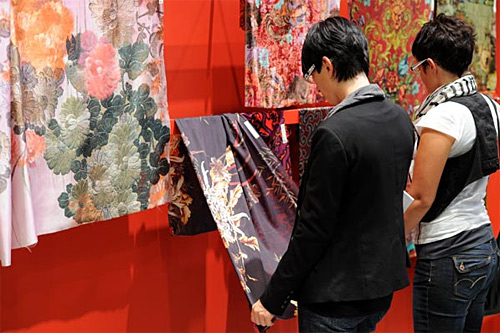 The colours
Intentionally moving, the Autumn/Winter 2010/2011 range can be apprehended in both directions, either by successive ricochets, logical continuums or gratingly higgledy-piggledy. In simple writing, free of any restrictive hierarchy, it incites the creation of the first links and bridges in an inventive language. It encourages the free composition of fashion witticisms and phrases, all in colour.
Arms wide open, the range sizzles with rhythms where obviously silent pales, mildly faded tones and deep darks turn an indulgent eye on perturbances bycaustic brights.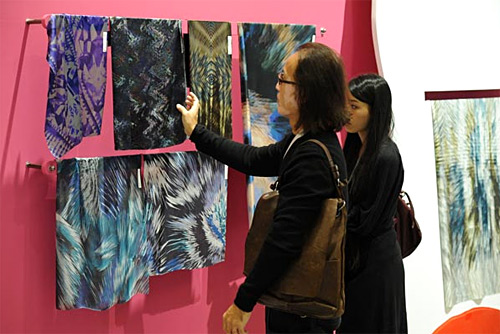 …ambiguous naturals and artificial skin tones tense up at the contact of acidic chemicals, which are diffused in the whiteness and propagate stones and raw concrete, which are tagged by hot-tempered and glamorous reds, sinking into the dark thickness of bewitching inks and tannins, seasoned with a dash of fruity liveliness ready to char itself in contact with opulent and precious blacks, kicking off the seeds of a too-freshly green nature, which is softly oxidised by browns, verdigris and ambiguous naturals…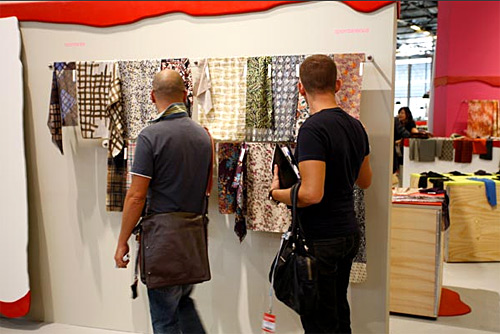 For more information www.premierevision.fr
Photos © Premiere Vision Paris


Hits: 205367 | Leave a comment