Georges Chakra upcoming Spring/Summer 2010 Couture Show during Paris Fashion Week
Participating in Paris Fashion Week, the Spring/Summer 2010 Couture show of Lebanese designer Georges Chakra was held on January 25, 2010 in Paris, at L'École Nationale Supérieure des Beaux Arts.

Drawing inspiration from nature's beauty, Chakra's collection treads the fine line between reality and fantasy, while staying true to the femininity of women.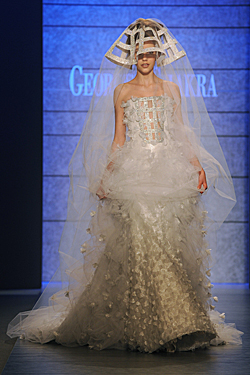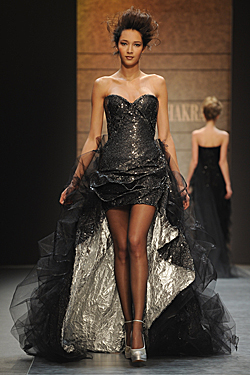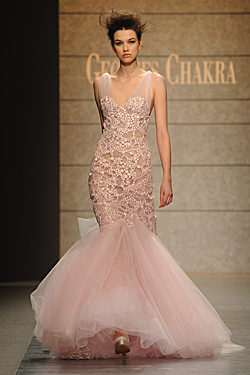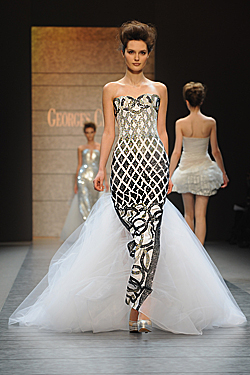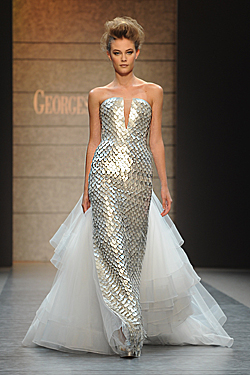 A collection of forty three dresses was presented characterized by varying geometric lines, contemporary designs, contrasting hues combined with delicate necklines and asymmetrical cuts.

All shades reflect summer tonalities: flamboyant pink-orange of sunset, flashes of metallic blue, sparkling gold and silver and the eternal beauty of black and white, create unparalleled elegance and sophistication.

Textures came in an endless variety ranging from luscious layers of chiffon, tulle, organza, lace, to satin and silk embroidered with sequins, feathers, rhinestones and pearls.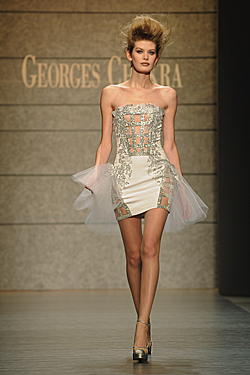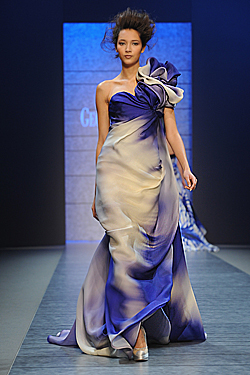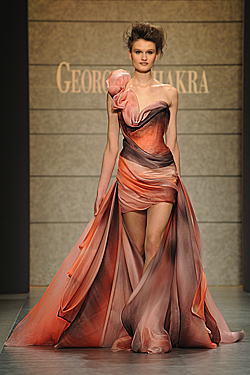 With its magical touch, this outstanding collection will undoubtedly leave in its wake a breath of sunshine and a gust of shimmering light.

Egyptian actress and well known pan-arab figure Youssra wearing a Chakra's dress, Egyptian director E'inas Al Daghidi, French actress Cyrielle Claire as well as a large audience of international press and VIPs gave the designer a well deserved standing ovation at the end of his show.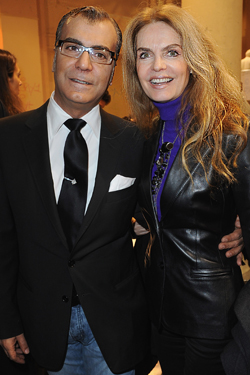 Photos: Image.net
1-10. Models walk the runway at Georges Chakra Fashion Show during Paris Fashion Week Haute Couture S/S 2010 on January 25, 2010 in Paris, France
11. Georges Chakra and actress Yousra pose backstage at Georges Chakra Fashion Show during Paris Fashion Week Haute Couture S/S 2010 on January 25, 2010 in Paris, France
12. Georges Chakra and Cyrielle Clair pose backstage at Georges Chakra Fashion Show during Paris Fashion Week Haute Couture S/S 2010 on January 25, 2010 in Paris, France


Hits: 28035 | Leave a comment