Haute Coiffure Française took place in Paris
Haute Coiffure Française took place in Paris – a leading event in the hairdressing and fashion world.
The presentation of the new fashion trends of Haute Coiffure Francaise was held on 14 February 2010 in the Louvre, Paris. As an emblem of elegant and sophisticated hairstyling, the event is playing a major role and following in the footsteps of French fashion.
Its role is to promote artistic creation, discover the talents of tomorrow and ensure its member salons enjoy commercial success.

With its 1800 members Haute Coiffure Francaise intends to increase its popularity in the world of hairdressing and fashion.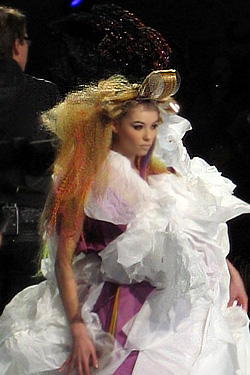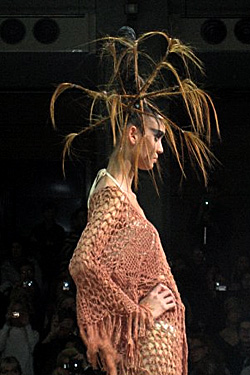 One of the most important events is HCF Trophy, which is open to hairdressers of all ages, whether or not they are members of Haute Coiffure Française. It's the perfect opportunity for the prestigious club to discover new talent.
The winner has the incredible opportunity to participate in the creation of 2010-2011 Autumn-Winter collection Haute Coiffure Française.

At the spectacular event were presented leading brands of products. Forums and conferences also were held to discuss issues related to changes in the hairdresser's world in the coming years.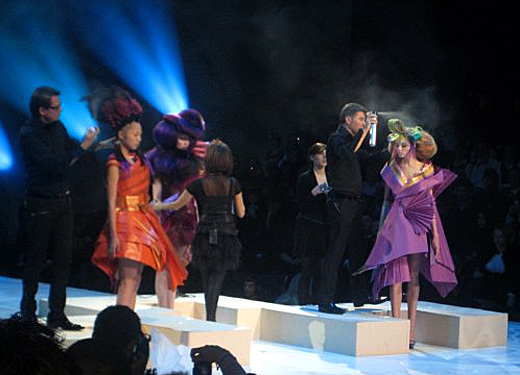 Photos: Polly Style
Hits: 21902 | Leave a comment