Tag: hairdressing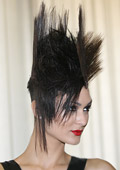 Competitions & awards
XVI Annual edition of the Festival of Coiffure and Beauty was held on October 20, 2013 in Hall 3 of the National Palace of Culture in Sofia, Bulgaria.
Once again the biggest event in the hairdressing industry gathered together many professionals and connoisseurs of beauty from Bulgaria and abroad.
The latest trends in hairstyles for Fall-Winter 2013/2014 were presented - both in the competition, where young hairdressers competed and in the Show of Nations.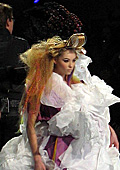 Hair
Haute Coiffure Française took place in Paris – a leading event in the hairdressing and fashion world.
The presentation of the new fashion trends of Haute Coiffure Francaise was held on 14 February 2010 in the Louvre, Paris. As an emblem of elegant and sophisticated hairstyling, the event is playing a major role and following in the footsteps of French fashion.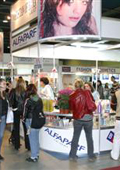 Lifestyle chronics
The International Exhibition of Hairdressing, Beauty, Make-up, Perfumery and Fashion ITALIAN FESTIVAL OF BEAUTY has two editions – spring and autumn.
The participants in the salon are manufacturers and dealers of professional hair-care products and accessories; beauty companies; suppliers of equipment and devices for hairdresser's and beautician's.