Makeup trends for Spring-Summer 2010
As in previous seasons, and during this summer the most important makeup rule is the perfect base. Fond De Teint must be applied evenly without forming spots. The tan of the entire face must be perfectly smoothed – if the first step to perfect makeup is done well, we can avoid the heavy eye makeup, because this season trends will be all about natural makeup. Interesting in makeup for summer 2010 is the contrast not between the eyes and lips, but between eyes-eyebrows. The fashion trends make necessary the thick and dark eyebrows with a very bright and gentle eye makeup.

The colors we use in this case are: coral, gold, turquoise.

The contrast variant is bleached to white eyebrows with smoky eyes in graphite gray, blue or purple. Lips in both versions are very shiny and colorless.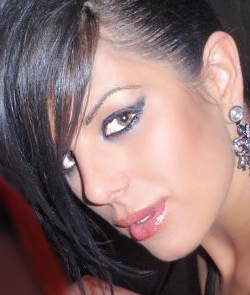 The prom girls of 2010 will be very glamorous, and the compliance with these rules won't be compulsory. First they must choose their dress in accordance with their personality as well as their favorite color. Very often young girls choose to wear heavy makeup, but our advice is to be more "colorful". Their makeup must reflect their personal mood of celebration. Let's not obey to that rule - if their dress is blue than their makeup should be blue.

An important accent and additional accessory to the prom makeup are fake eyelashes that make your eye bigger and wider. For the lips you need just one colorful gloss, which makes them juicy. Avoid dark colors, which can make you look aged.

Let us not forget that there is nothing more beautiful than the beauty of youth. If the woman's makeup is good, it is not noticeable, and the others see this woman's personality.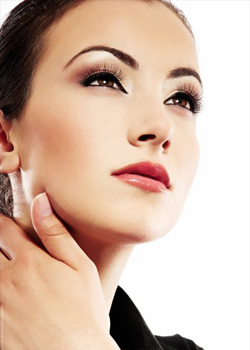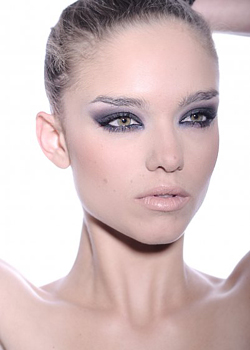 Text and photos:
Adelina Tsaneva - professional make-up artist

Photos:
1. Adelina with evening Makeup.
2. Prom makeup.
3. Adelina with evening Makeup.
4. Natural Makeup.
5. Smoky Makeup.



Hits: 21956 | Leave a comment