Top 10 most expensive stores in the world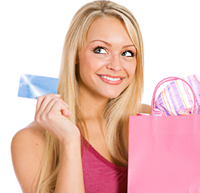 Some streets around the world have become the center of world culture. These streets have become a magnet for many people who visit them regularly. Due to the large attendance and interest, these streets are extremely expensive.

Enjoy this list of the most expensive shops in the world:
1. Fifth Avenue In New York is as a second home to rich people who shop in the most expensive stores on that green mile. Hermes is one ot the shops located there, with some of the world most famous best-selling handbags, named after Grace Kelly and Jane Birkin. Especially for the Birkin bag you have to pay at least $5000 and to sign in a waiting list for the valuable accessory.

2. Avenue Montaigne in Paris, France boasts with the largest number of world-class stores such as Christian Dior and the Chanel. Every year in this business area are added $ 577 rent per each square meter. Not surprisingly, the fashion capital of the world has placed second in the list of most expensive places for shopping.

3. La Rinascente in Milan, Italy – its clients are walking the streets dressed in the latest fashion with Dolce&Gabbana bought from the most popular store in Italy. Adjacent to the store is the largest gourmet food shop where the shopaholics stop by to be loaded with more energy for shopping.

4. Bahnhofstrasse, Zurich, Switzerland is a wonderful place with many exciting and expensive shops where you can see some of the most precious treasures such as the famous Swiss watches or if you have children, you can go with them in Franz Carl Weber store where toys are just as delightful as their prices.

5. Bond Street, London, England is home to one of the most sophisticated, popular in the past auction houses Sotheby's, and the place where you can buy Asprey or Cartier branded watch for $ 50 000.
6. Rodeo Drive, Beverly Hills, California is only three blocks long, but it's a place where you can buy the expensive Gucci bag - "It" or meet the former Gucci model - Demi Moore. It is not surprising that Rodeo Drive is a high concentration of celebrities because it is small but very expensive street.

7. In the Ginza district in Tokyo, Japan, are situated several streets filled with eye-catching products and the most expensive properties in the world along with the usual brands as Yohji Yamamoto and Yves St. Laurent.

8. At "Diagonal Avenue" in Barcelona, Spain, are the most unique and interesting shops around the world. For those of you who do not want to wear something mass produced and they want their clothes to be unique – this is the place for shopping.

9. The "Magnificent mile" in Chicago can boast with the "Water Tower Mall", which is the last one survived after the great fire. This mall is home to brands such as Tiffany, Versace, Louis Vuitton and Neiman Marcus.

10. Laugavegur in Reykjavik, Iceland is a shop known for that the shopping there will put you in the spotlight, where connoisseurs will want to know exactly from where you have got this unique garment.


Hits: 120390 | Leave a comment