Tips on how to apply fake eyelash extensions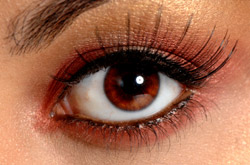 Eyelash extensions are a great way to get a glamorous eyelash look with little effort. They are synthetic fibers that are attached to your eye lid or to the existing lashes to make them look longer and fuller.

Lash extensions are a great idea for summer, beach vacations, cruises, or any situation where you want to look beautiful without having to worry about your mascara washing off. Having beautiful lashes from Paris Lash Academy means you do not have to put on a lot of make-up to look great. If you're considering going in for your first appointment, here's a little info on what to expect.

There are two ways for applying eye lash extensions – do it yourself kit or the professional method.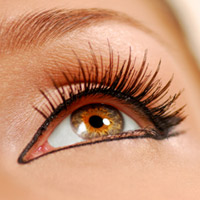 When done professionally eye lash extensions give you long lushes, beautiful lashes that look natural. When you go to a salon to have professional eyelash extensions put on, expect to spend around an hour there.

If you want to do it yourself you have to pay attention to the items needed for proper eyelash extension application.

First – the extensions themselves – they can be made up of one of two different types of material. The more expensive and natural looking extensions are made up of real human hair. The cheaper option is lashes made up of synthetic material.

Adhesive – specially formulated product designed to fix the extensions. Most adhesive solutions dry very quickly and fix the lash extensions in place.

Tweezers – they ensure the control necessary to properly apply each lash. Because a semi permanent eyelash is so small, this tool is needed. It's important to sterilize tweezers before the application.

The process of applying eyelash extensions is painless and once they are in place, they will feel very natural. In order to extend the life of your eyelash extensions, it is best to avoid waterproof eye makeup, oily eye makeup removers and creams, and avoid steaming your face.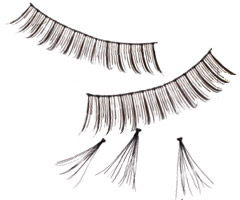 The most important part of applying the fake eyelashes is applying the adhesive solution evenly. One of the best ways to apply the adhesive is to place some on a brush or a sponge and sweep the eyelash through.

Do not forget that the extensions must be applied after applying make-up on your eyelids. You can chop the eyelashes to the right length for you and twist them to make them more flexible.

When you take the fake eyelashes off, remove the glue, clean them and save them for later usage – they can be used about twenty times.

Depending on the eyelashes you choose, the result can be very natural and no one will guess that your lashes are fake.


Hits: 15914 | Leave a comment