Benetton Presents The Spring-Summer 2011 Women's Collection
ARMY LOVERS - The rigour of military clothing is softened by romantic, ultra-feminine touches. This creates a look that marries two very different but mutually attractive worlds. The key fabric is cotton, all kinds of cotton: gabardine, canvas and jersey for outerwear are turned into trench coats, multi-pocket jackets and parkas. Cotton teamed with linen, silk and viscose creates blouses and shirts, T-shirts, dresses, trousers and skirts. A variety of weights, volumes and layering is instrumental in taking the edge off the basic theme. The lightness of the muslins and the seemingly random layering of jersey and ultra-fine knitted sweaters offer the appropriate compromise to help us accept this contrast of two styles united to tell a single story. The palette centres around powdery shades of pinks, greens and greys. Optical white ensures occasional flashes of light.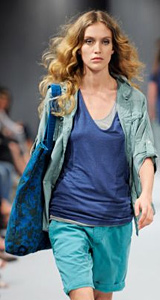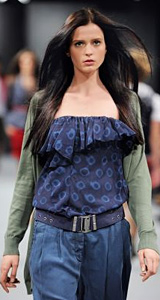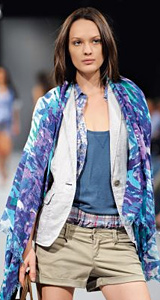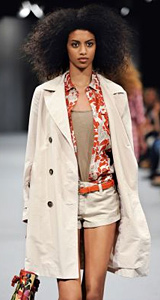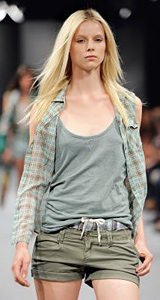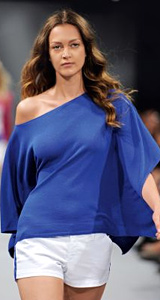 CLASSIC GENIUS - Once again, the key model comes from the male wardrobe, a source of great inspiration when creating new ideas for the look of those who love the unusual. Men's leisure shirt checks are transferred to cotton shorts with a drawstring closure or to roomy shirts with patch pockets. Oversized trousers are worn with mini vest tops teamed with floral-print blouses. Cotton helms a story that could not be more natural, in fact even the colors are inspired by earthy hues. This mix 'n' match rounds off with a foray into the world of jeans and its faded blues or into the one of little jersey elements borrowed from gym activities. Ah, what would we do without men!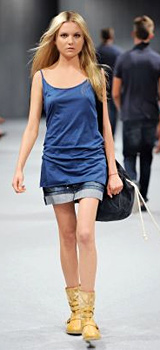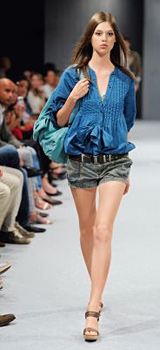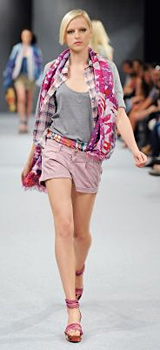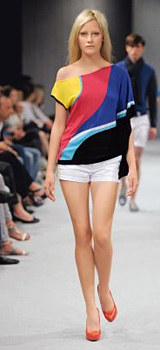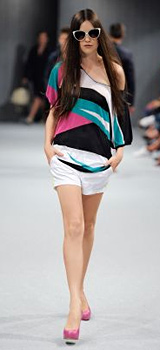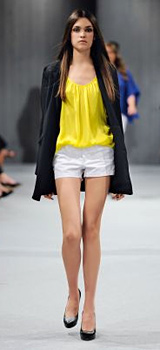 PARACHUTE - Details inspired by parachuting are the main feature of a mini collection in which a cargo concept is seen in most of the clothes. Knits with fabric inserts, strategically placed silhouette-highlighting padded elements, zips that go beyond the idea of pure function: these all give added value to a range of ideas for next summer. The colours are mainly pastels interspersed with sheerness and all the shades of blue.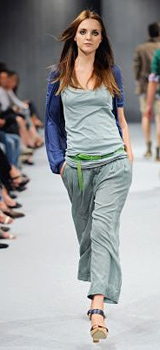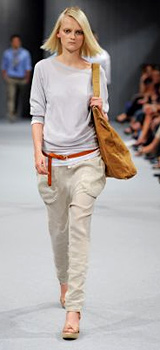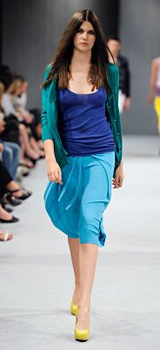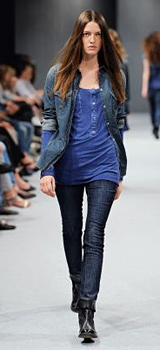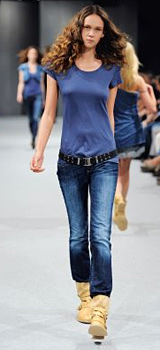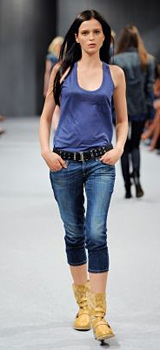 POP NIGHT - An evening illuminated in bright colours. A range of yarns and fabrics creating lightness and fluid movements. The collection nods in the direction of the Eighties, the iconic decade of Pop Art.
Layering different lengths is a key style element, while draping imbues the look with a light, carefree air that is just as wearable at other times of the day. These are counterbalanced by figure-hugging jackets, clingy tops and very short ... shorts.
Accessories with a vaguely Seventies feel add glam-rock touches of radiance.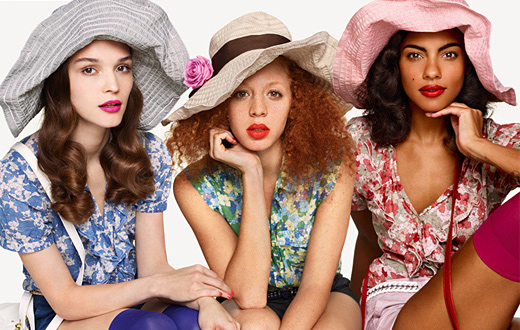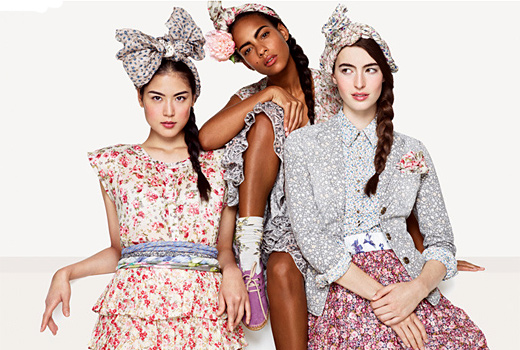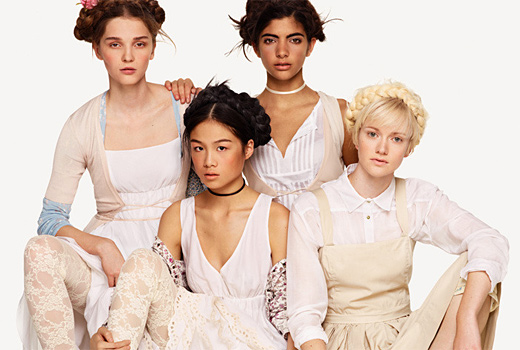 Photos: www.benetton.com


Hits: 17788 | Leave a comment