Online shopping made easier with SpiralFashion.com
Online shopping for clothes and apparel gets more and more popular in Eastern Europe. The competition on the local market makes us move forward and the real winner is you - the end customer. At SpiralFashion.com we are one of the innovators in the fashion and casual clothing online market in this more and more popular niche. From men clothing to and women clothes to underwear, stockings and tights – over 600 unique products all of them made in the European Union. Less than a year online, we have attracted over 90000 curious visitors and hundreds and customers all over Eastern Europe. How do we do it?
Shopping online – getting even easier
It took us about 6 months to create the user friendly online store, so you can feel comfortable while you shop. We have created innovative interface tools like floating menus, swapping product photos, better visualization and easy shopping without unwanted registrations. Easy access to the products and detailed products information was the primary design goal.
Customer service – our main priority
A key factor in gaining the customers' trust and winning loyal customers to the brand is having an exceptional customer service. Being able to shop by phone and free delivery over certain amounts are one of the best features at SpiralFashion.
Web Store Updates and New Arrivals
New arrivals every week - new seasonal clothes to keep you in the height of fashion all year long. New functionalities every month to make your browsing experience even better. New home page every week with the best sales and discounts. Our designers and programmers work around the clock to provide you with the best service and customer experience possible.
Reputation in the fashion world
What our customers think about us is our main concern.Our brand recognition is something that takes a lot of time and effort to build. We care about your overall satisfaction and we want to improve it all the time. This is what distinguishes us on the clothing market and builds more and more loyal customers.
A little background history about us
Spiral Ltd. is a company with more than 10 years of experience in the business of manufacturing and designing clothes and underwear. With our partner – the producer of fine stockings and tights TIM Ltd. Bulgaria, we have successfully penetrated the Bulgarian and European markets. In 2009 the natural need of strong online presence started the foundations of the online store SpiralFashion.com, making it one of the leading apparel brands in Eastern Europe. The future plans of the company include stepping steady on the European wholesale and retail markets.
Dynamic online expansion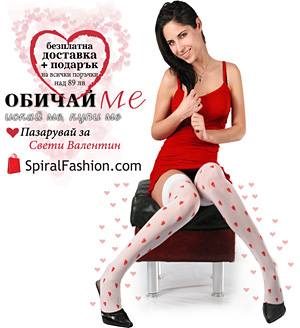 We continue to invest in our e-commerce web store and keep it up to date with the new technologies and the innovations in the online commerce. To make shopping even easier, faster and more entertaining, we constantly add new functionalities – some of them visible, others not so much. Our feedback policy is that we coordinate the new features with our customers.
Strong presence in the social networks
We are everywhere – from Facebook and Twitter to our fashion blog, you can share your thoughts with us. Converting our visitors to satisfied customers is our greatest satisfaction. This helps us grow and build a large network of trusted partners.
Variety of products
What can we offer? Starting with blouses and custom polo shirts, tunics and dresses – a necessary addition to every fashion shop; going through men and ladies tops, underwear and pajamas and completing the range with tights, stockings, leggings and socks for every occasion. Worth mentioning are the queen size and extra large size (plus size) clothes and the patchwork products.
Oh, and one more thing
You are our next target. We want to satisfy your fashion needs. We want to offer you a choice; we want to hear your message. Be pro-active, come and see!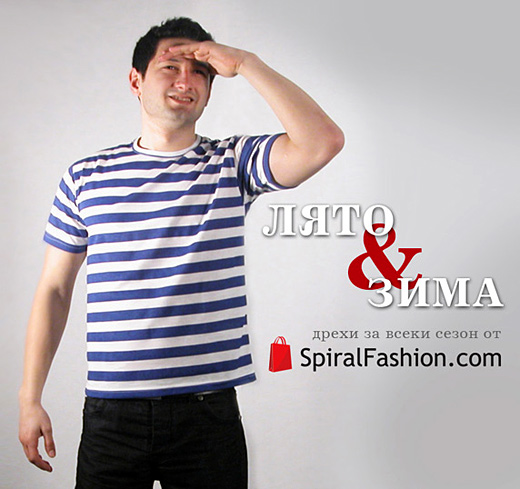 Hits: 13157 | Leave a comment