The Collection of ARDA - RUSSE for Spring-Summer 2011

The collection of ARDA - RUSSE for the new season is now ready and it has something for every taste, occasion and shape.  Characteristic of this collection are combination of the sport - elegant style with feminine motifs which give the woman's personality and sexy look.
Colors are soft (white, pink, pale gray) and or in harmonious, or in contrasting combinations (black and white).  Tones are soft, light and very fresh. Stars in the palette this season are coral, pale pink and blue.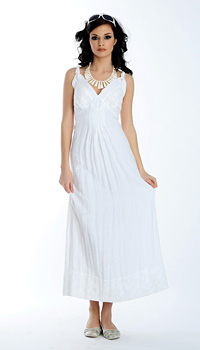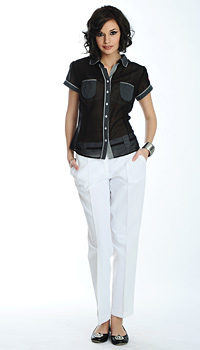 In summer skirt is back.  It is narrow - a type of "pencil" or "swing" with more volume, combined with fitting top,  revealing  the feminine forms of the silhouette. The shoulders of jackets will be highlighted, which resemble the 80's of  last century.  Prints are very popular with long sheer dresses.  The  trousers  are tight, in different lengths.  The blouses are artistic, long-type shirts, blouses top.

Embroidery, appliques, flowers add sparkle and variety  in  the  collection for spring - summer.
We, team ARDA – RUSSE, have tried to capture the color fairy and combine it with perfect cuts and natural materials - silk, cotton, rayon, linen.

 The collection for the season spring-summer 2011 has been developed  again  in 4 lines:
- Arda - Duo - For business and practical woman
- Arda - Sport – For spare time
- Arda - Max - For women with seductive forms
- Arda - Vision - For the elegant and sophisticated woman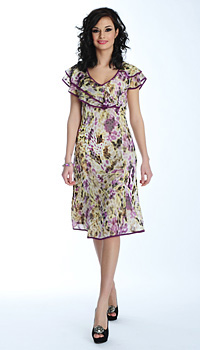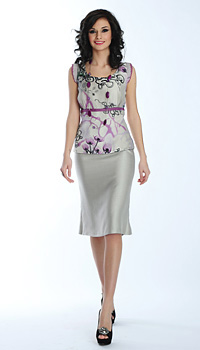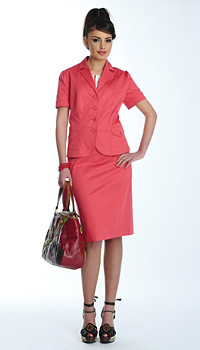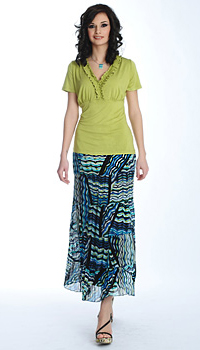 Hits: 12410 | Leave a comment