Top print ideas for Autumn/Winter 2012-2013 from Printsource
Printsource is the main resource for surface and textile design for America's major manufacturers, retailers and catalogs, covering such industries as men's, children's and women's apparel, bedroom and bathroom decor, kitchen and tabletop, paper goods and stationery, wallcoverings, window fashions and other surface and textile design applications. Printsource has released its list of the Top 10 Print Ideas for the Autumn / Winter 2012-2013 season. We present this trend forecast in help of apparel and home textile executives, creative directors, textile designers, product developers, textile mills, retail chains, private label developers and buying offices.
1. Tapestry
Woven-looking dense designs in scenics, florals and ornamentals.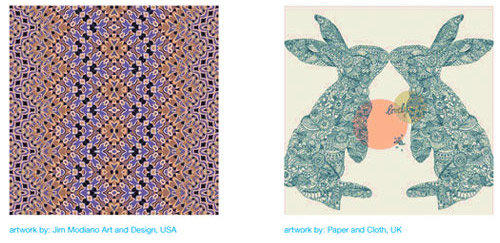 2. Painterly stripes
An update to the hard-edged stripe of late, this hand drawn interpretation brings a softer look to the continuing trend.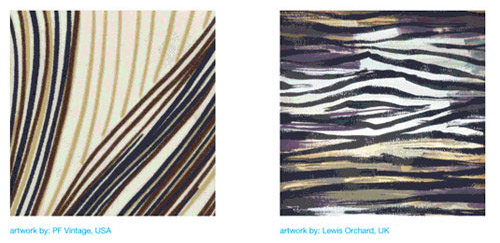 3. Cross stitch
Crafty-looking cross stitch inspired by Eastern and Northern Europe.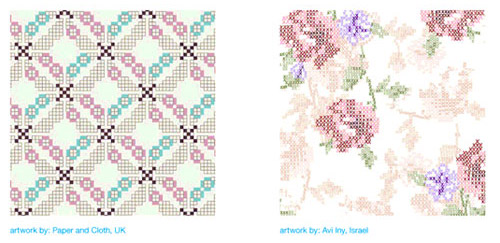 4. Big blooms
Larger than life florals make an impact in bold form.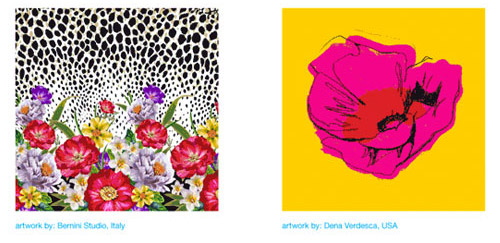 5. The silk road
Asian ceramics and other artisan crafts influence this direction which mixes traditions from China to Turkey.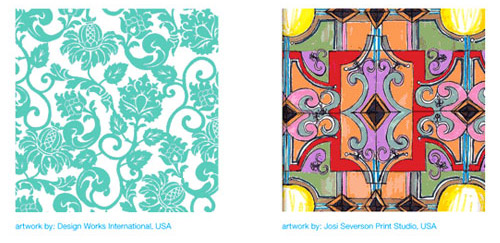 6. Pre-war prints
Tossed florals and conversational prints take on a decidedly late 30s/early 40s feel
7. Go for baroque
Ornamentation abounds in curls and swirls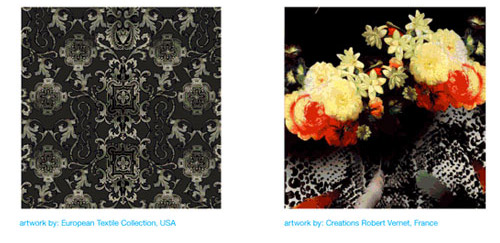 8. Indonesian inspiration
Indonesian textile techniques such as batik, wood block and hand painting influence this direction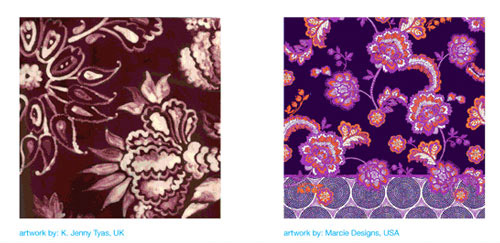 9. Color block
Bold and bright, there is no stopping the visual impact of this trend.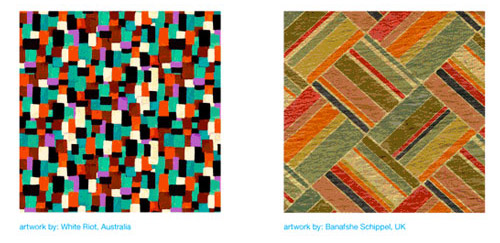 10. Opposites attract
Opposing shapes and contrasting colors are paired to create optical vibrations.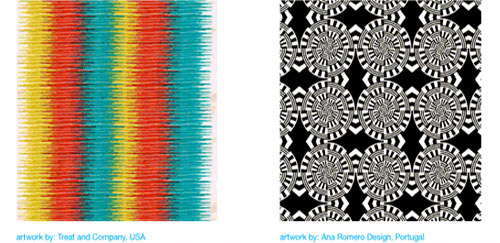 Hits: 40499 | Leave a comment