Popular Bridal Hairstyles For Today's Woman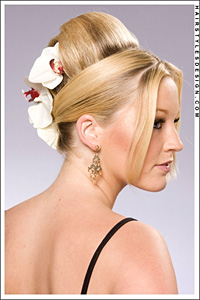 Weddings and Prom are often a time when a woman wants her hair to look the absolute best that it can.
Unfortunately, many women try too hard and end up with a hairstyle that appears overdone and fails to add elegance to what should be one of the most important days of their lives.
To get the right bridal hairstyle, a woman will need to consider how they fit the specifics of her body and face. A quick glance at some of the more popular bridal hairstyles will show how small changes can make dramatic effects for this very important event.
One rule that many brides use to choose a good wedding hairstyle is to keep it simple and timeless. Trends may come and go, but pictures of a wedding may last a lifetime and the last thing a woman wants is to have her wedding dated by the style of her hair.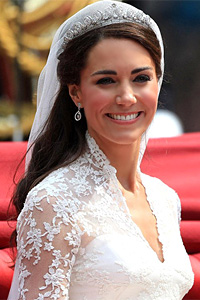 A prime example of this rule is with the recent royal wedding between Prince William and Kate Middleton. The hair of the bride was extremely simple, yet classical at the same time and would feel current today or a century ago. Her hair was swept back at the sides with a short part on the top that highlighted her face. The popularity of the royal wedding has made this style extremely popular as women attempt to pull off the same look and create a timeless appearance for their wedding.
A woman that wants a dramatic change from her usual haircut to commemorate her wedding day may wish to look at the updo style. At once classic and elegant, the updo has been the choice of brides for many generations. Similar to the look popularized by Kate Middleton, the updo moves the hair off of the forehead and brings more attention to the face of the bride. At the same time, a classic up do will have an air of elegance and can fit well with most veils or tiaras that could be worn during the ceremony.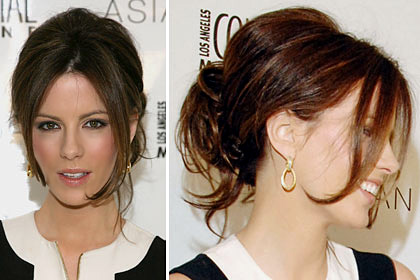 There are many different variations of the updo, but one that is very popular now is the Bateau. Usually combined with a reverse French twist, this hairstyle sweeps the bangs to the side and delivers a demure look with a hint of sexiness.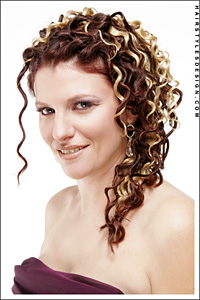 Another bridal hairstyle that is a popular choice is leaving the hair down. The best time to use this this common style is when the bride's dress is strapless or has a low neckline. In these cases, long flowing hair can create a striking bridge from the chin to the start of the dress and can be augmented by adding waves or other accessories, such as a flower.

In addition, the "down do" looks best when the bride plans on not wearing a veil. This presentation will create a natural look that will help to emphasize the tradition and emotions present in a marriage ceremony. With any popular bridal hairstyle, a woman must concentrate on the timeless appeal and avoid common trends that could quickly fade.

Contributor:
HairstylesDesign.com is a community dedicated to the beauty of hair styles. Browse the huge hairstyle galleries, read up on the latest fashion trends and get useful beauty tips. Make sure to check out their Facebook page for regular content updates.


Hits: 56580 | Leave a comment