Vintage Inspired Dresses Making A Splash
Many Belles Down clothing have been doing their thing now for only 2 years
and have made quite a splash.  Their vintage inspired dresses and prints bring your eyes alive.  I have seen their styles in the coolest boutiques and on the coolest girls in both LA and the Bay.  They know how to do "cool" and I love that!  I am so tempted to buy everything every time I see one of their new lines but I control myself to about 90% of it.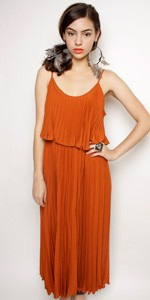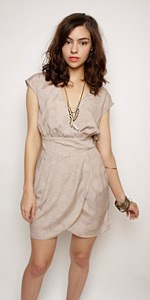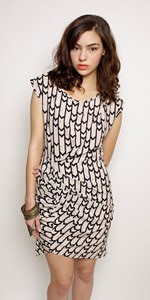 Everytime I got check out other stores, which I do, often, because I have a minor shopping habit, along with a  desire to see what everyone is getting into (call me nosey! It is more a friendly curiosity)
All the great ones I love tend to carry Many Belles Down clothing.  A large majority of the stores I love are vintage, which as of late have started carrying vintage and new apparel.  So whenever I find myself in Vintage/new boutiques I can almost always guarantee I will find me some Many Belles Down.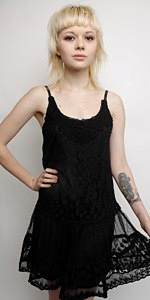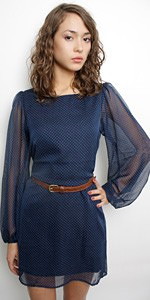 Also when I visited Brooklyn last year I say like 5 girls wearing their
dresses.  It was great to see someone from Oakland, like myself, making
its way to the East Coast.
I guess since I am some what obsessed with them I also know like all of
their styles so spotting them can be easy.
I hate picking favorites among brands we carry but I have such a soft spot
for Many Belles Down clothing, their styles are slightly more expensive
than what we usually carry but our customer do not seem to mind.
I can understand why.  I am a super price conscious consumer but Many
Belles Down is worth every penny.  Every time I wear one their dresses I
get asked all the time where it is from and get compliments for days.
So I much rather have one dress from them then one and half from someone
else.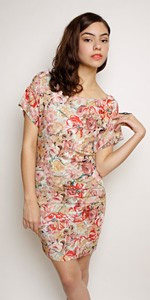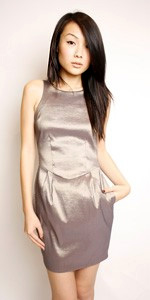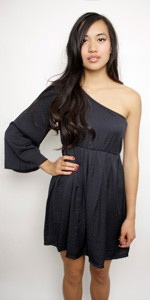 SwayChic offers these kinds of clothing, they have cheap dresses  and cheap indie clothing  too. You no longer have to sacrifice compassion, upscale looks, or your hard-earned dollars, because you can have it all at swaychic.com. You do not have to be an Herbivore to support this craze, but please, for the animals' sake, go fake.


Hits: 18934 | Leave a comment