Prom dresses 2012 from salon Mon Amour
For prom 2012 fashion salon MON AMOUR offers a collection of prom and cocktail dresses of the Bulgarian designer Polya Milanova, the Italian brand  VENUS and the American companies TERANI, Mon Cheri and Faviana.

The exclusive collection "Rain of roses" of designer Polia Milanova has non-standard asymmetrical short-long outfits, which can easily turn from long to short. Romance, practicality, personality and elegance are the hallmarks of the entire collection of prom dresses.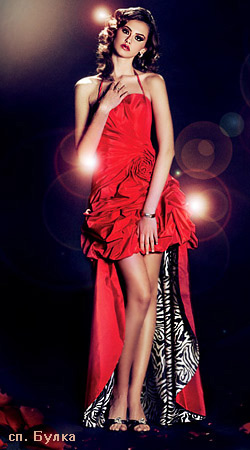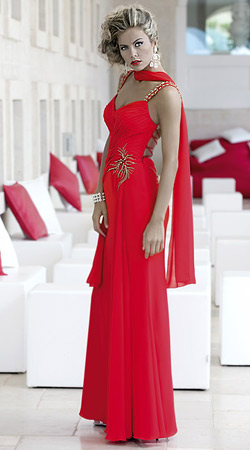 The complex hand frills, French cordon lace and lace, encrusted with Swarovski stones, create the uniqueness of the dresses.  Short dresses in the style "Marilyn Monroe", emphasizing sex appeal, give a classic elegance. Soleil falling freely around the body, creates a fairy and successfully conceal any defects.


The line of short dresses with an elongated waist, tight-fitting the body and sexy stays, effectively ending with flounces, or "buffan", create a playfulness and provoke the imagination.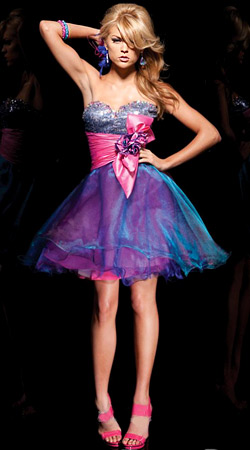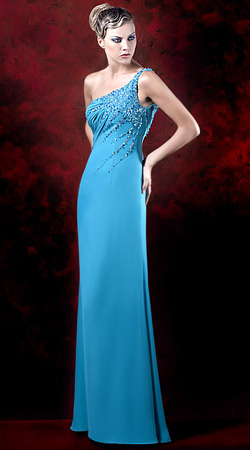 The long dresses are fitting in the upper body, but have flared skirts with extravagant and unconventional slits and revealing elegant bare backs. They are made from sheer fabrics such as multi chiffon, silk organza, which add volume and movement. The models in the collection are in the colors of coral, oil, dark blue, turquoise, aubergine, dark lilac, pink ash, gold, red, ochre, ivory.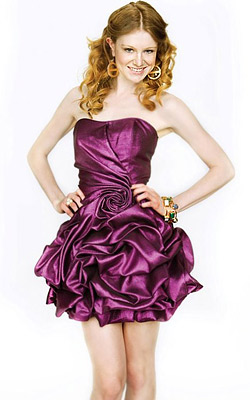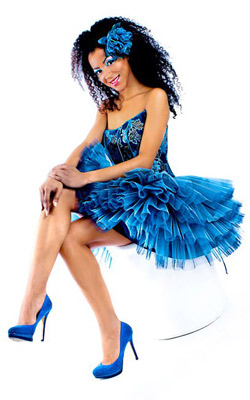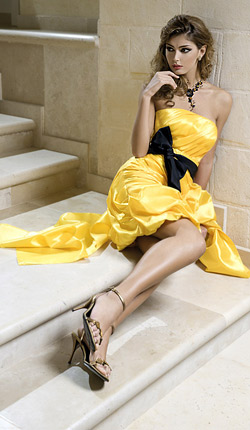 Photos:

1. Model of Mon Amour, presented by Bulka magazine. Photo: Dilyana Florentin
2. - 8. Models, presented from salon Mon Amour for Spring/Summer 2012


Hits: 16037 | Leave a comment