Sophistication and glamour in Versace Autumn-Winter 2012/2013 children's collection
For Autumn/Winter 2012-2013 Young Versace combines sophistication and glamour in a game of mix and match, with prints and iconic motifs of the maison featured in the unmistakeable style of Versace.

Baby (0-24 months)
The symbolic patterns of the maison even enter and define the baby world. Chic creations such as furs, baby dolls and fashionable outfits alternate with soft, functional pieces, designed for daily use, but always in the Young Versace style. Graphics that nod to the brand's glorious history, such as the all-over Medusa print for babygrows, leotards and shorts. Baptism clothing is modern and comfortable.

Kids (3-6 years)
The Baroque print, in the cyclamen and acid green version, is the symbolic ingredient of the girl's collection. The scroll and Greek fret motif in satin are applied to tracksuits or denim, while small knitted pieces are made with lurex yarns that pick up the nuances of the prints. Sporty-rock'n'roll lines for the boys featuring black, yellow, blue and white, in a play of contrasting colours accentuated by prints, applications and patches.There's a rock'n'roll mood too for the leather and nylon puffer jackets and mirror-effect shoes.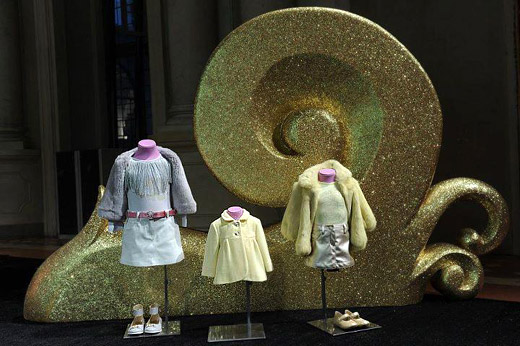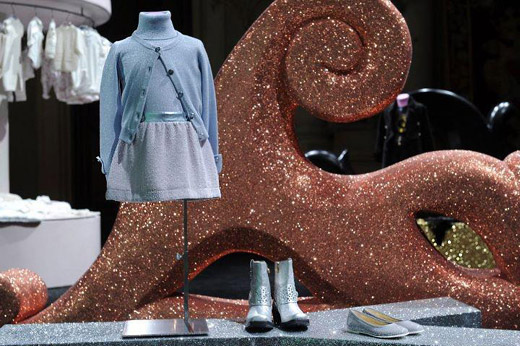 Junior (6-12 years)
The logo and iconic elements of the brand play primary roles: knitwear is embellished with soft lurex yarn, while transparent sequins illuminate plush mini-dresses. For the boys it's primary colours spiced up with touches of champagne and black. A Brit feel thanks to strongly masculine materials such as pinstripes, tartan, pinstripe denim and velvet, augmented with a never-before-seen pop-version of the Greek fret motif. Simple, strict lines give space and visibility to the prints, which are the absolute stars of the clothing designed for girls. The wild air of the animal prints is softened thanks to original combinations with the romantic Baroque scroll. Fuchsia, mandarin, violet, red and cyclamen, reveal a very Versace soul.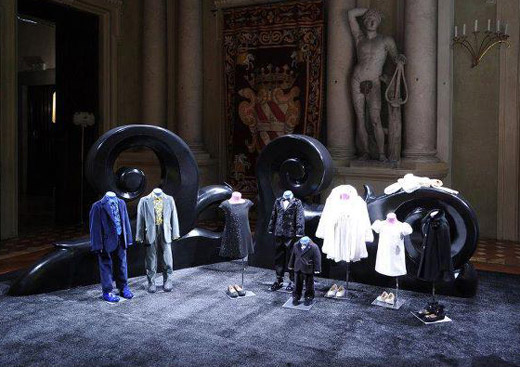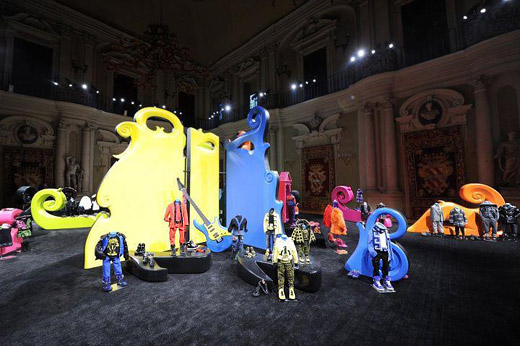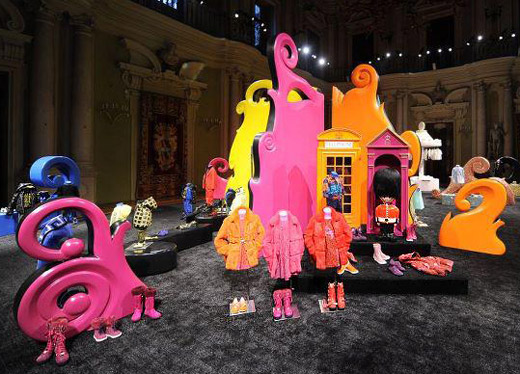 Absolutely not to be missed are the luxury creations for those important occasions. Faded colours for dresses with clean lines, embellished with the Greek fret motif and Medusa, made of transparent crystals. The jacket-and-trousers suit, designed for boys, is made in satin with precious velvet details with an oil stain effect.

Finally, an entirely new offer: underwear characterised by the Baroque print in delicate pastel colours for girls and in grey, blue and yellow tones for boys.


Hits: 14018 | Leave a comment