Pronovias presented First Love 2014 collection
Catalan fashion giant Pronovias presented its latest collection 'First Love' 2014 on a spectacular show in Barcelona. More than 1 800 VIP guests and brand's customers admired the latest trends, united in three trademarks: Pronovias, Atelier Pronovias and Elie by Elie Saab.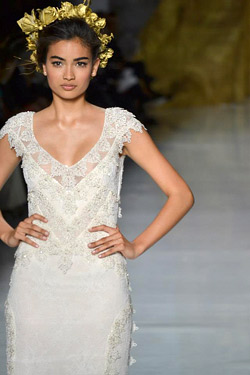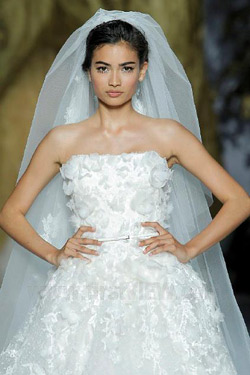 On a catwalk with a huge golden tree on it, beautiful Irina Shayk, Ana Veliastina, Valentina Zelyaeva, Janeta Stamp and Kelly Gail presented gorgeous dresses with gold highlights.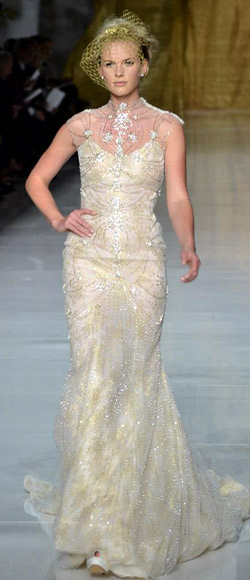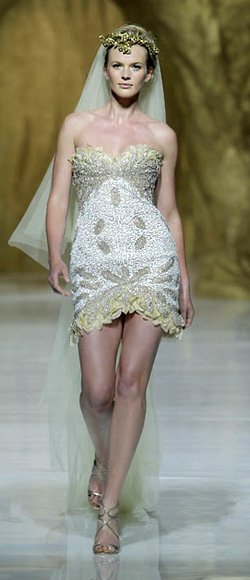 This collection is rich, diversified and beautiful. Every bride would be proud and happy to wear some of these masterpieces for her wedding day. Only luxurious fabrics are used - silk, silk mantilla, Garza, chiffon and the finest lace - rebrode and chantily.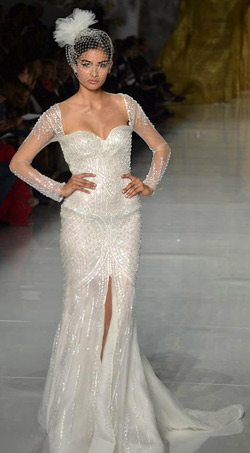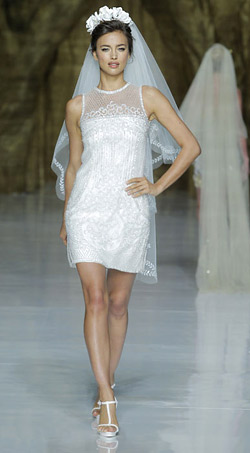 Flowers again 'bloom' on wedding dresses, but this year in various soft pastel or gold colors. Almost every gown includes 3 visions together. No less impressive is the new Fiesta 2014 collection which includes dresses in bright spring colors in brilliant unexpected combinations.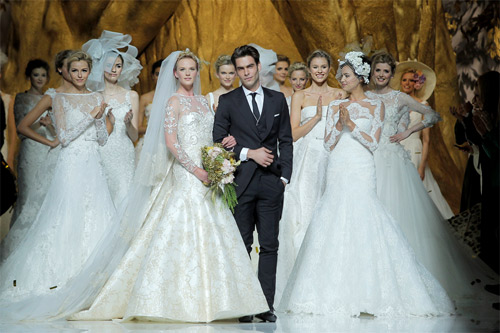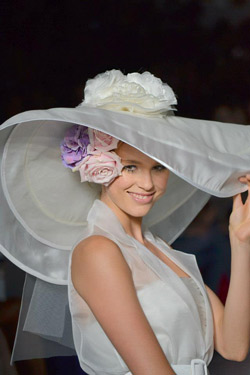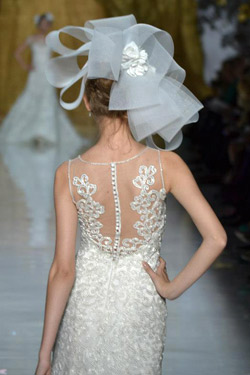 A surprise for guests was a special line of elegant dresses for the contemporary business woman, which was presented for the first time. Beauty, luxury and comfort are combined in this wonderful collection available for Bulgaria in Bridal Fashion online store.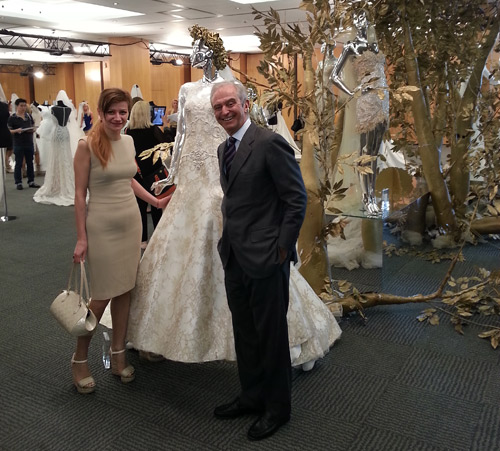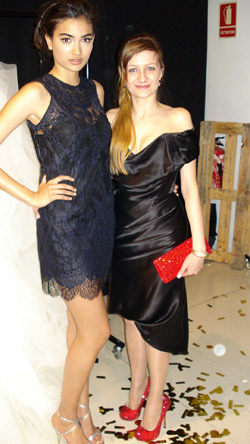 Photos:
1. - 9. Models presenting creations of Pronovias First Love 2014 collection
10. Anelia Petkova from Bridal fashion with Pronovias's owner - Alberto Palatchi
11. Anelia Petkova with top model Kelly Gail





Hits: 12816 | Leave a comment