Chanel Spring-Summer 2014 collection by Karl Lagerfeld
'Chanel' fashion house constructed a gallery filled with 'art works' for the presentation of brand's Spring-Summer 2014 collection on October 1, 2013 during the Paris Fashion Week, in Paris, France.
All of the custom-made art works referenced the codes of the fashion house - a quilted sumo wrestler, a robot made from bottles of 'Chanel No 5' and ladders made from the chain used on 2.55 bags.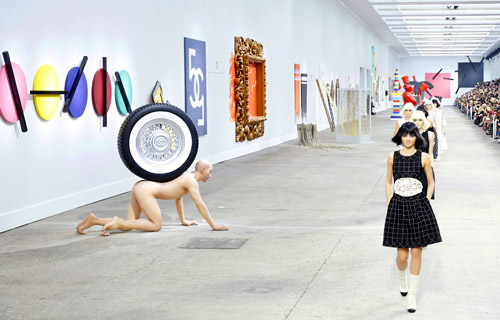 It was highly entertaining fashion show, inspired by art, where some really spectacular looks were presented - blooming chiffon dresses, wearable tunic and trousers combination, youthful matching pink cropped jackets and gray denim plus quilted portfolios [like art students'].

The show's solitary male model shouldered a 'Chanel' backpack from which jutted two paintbrushes.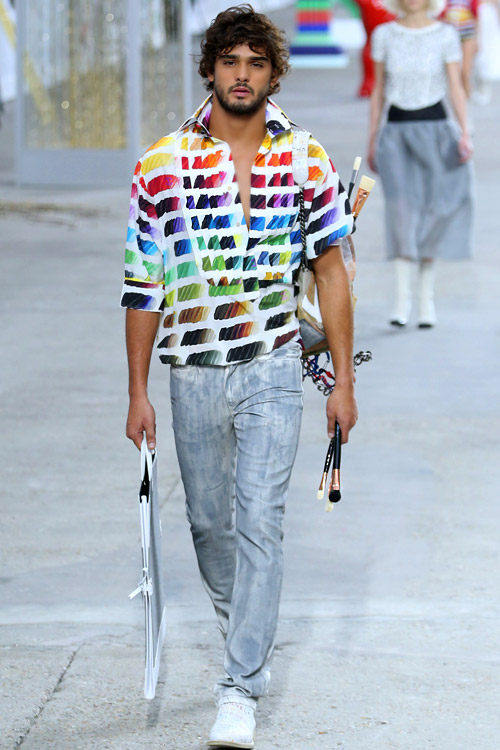 There were some fun accessories like high heels with pre-attached socks and choker with two huge faux pearls that rested at the inside of each clavicle plus gloves and big bracelets.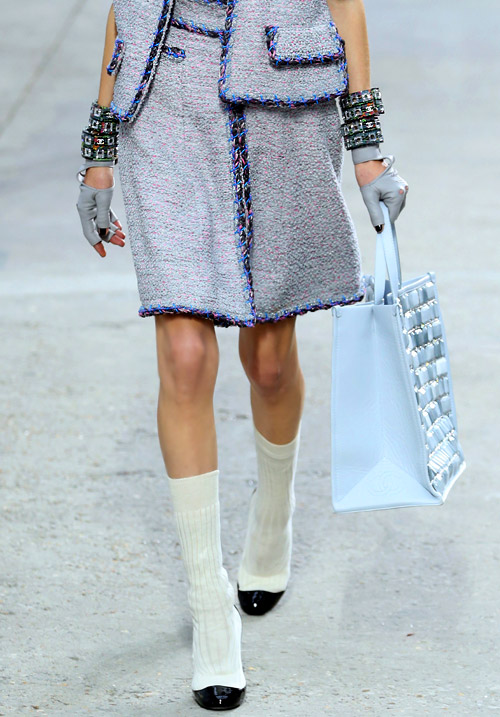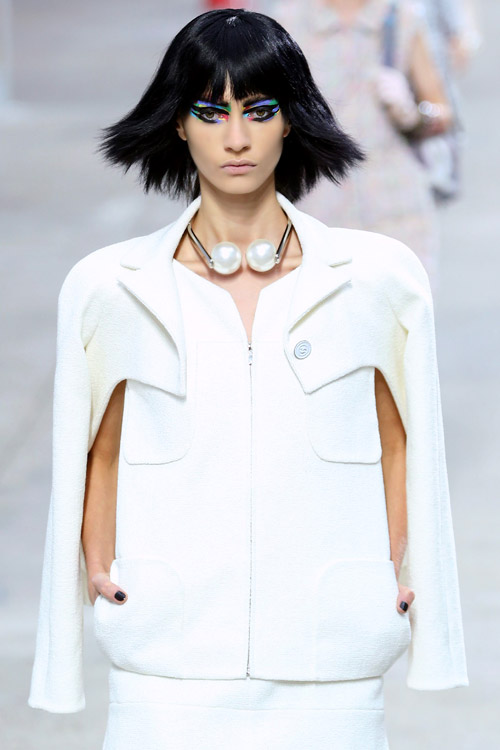 Next year's Spring-Summer 'Chanel' collection is fresh, weird, crazy, awesome, colorful and worked with one of Lagerfeld's strengths: a hunger for the new.
And the make up was really impressive with 'intergalactic rainbow eyes'.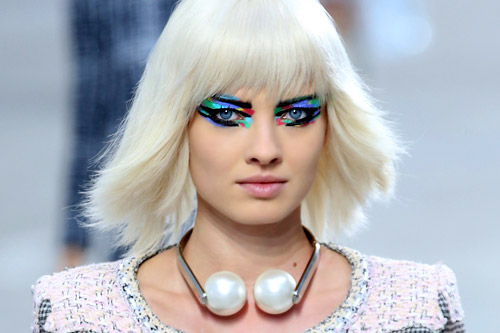 Chanel's choice of soundtrack was Jay Z's 'Picasso Baby' and on the front row were celebrities like Katy Perry, Vanessa Paradis and Rita Ora.

Enjoy: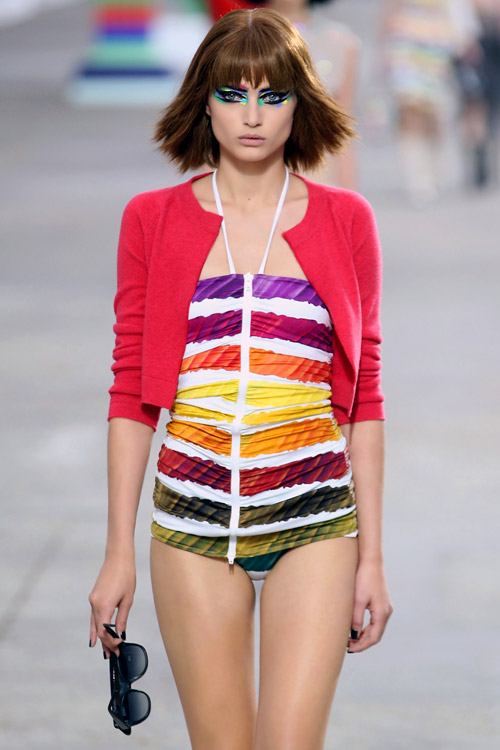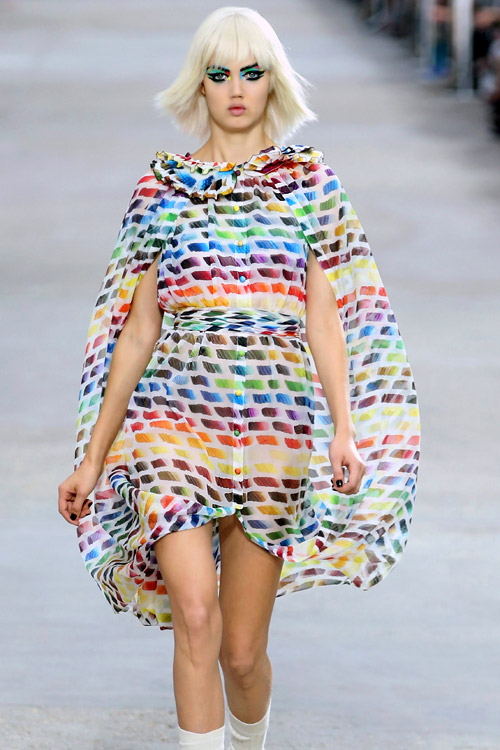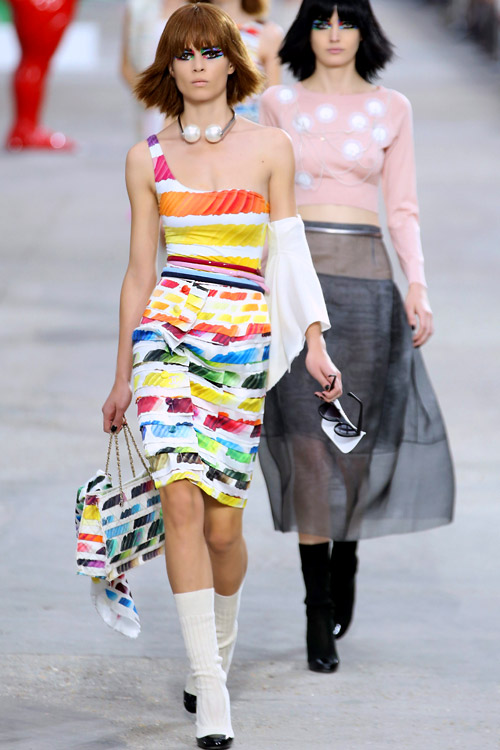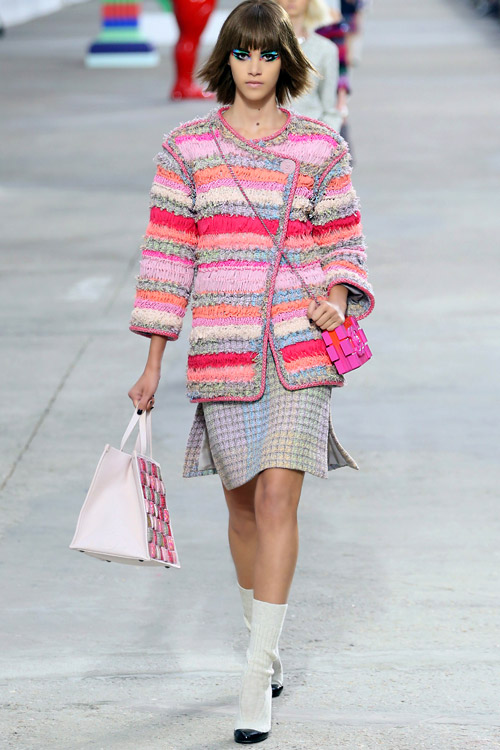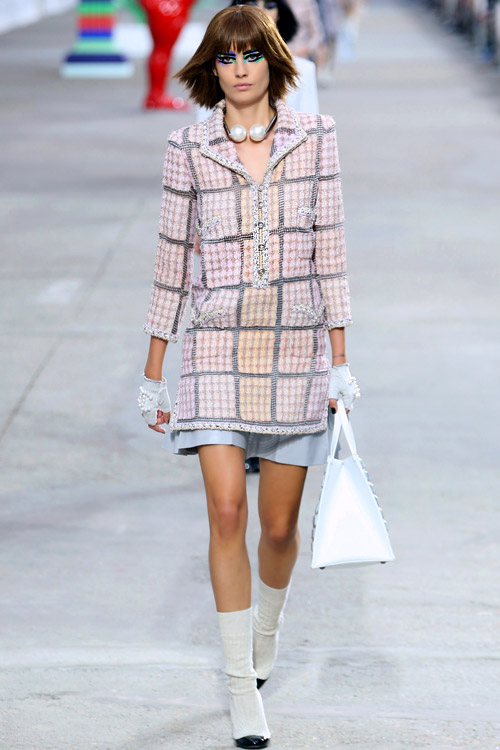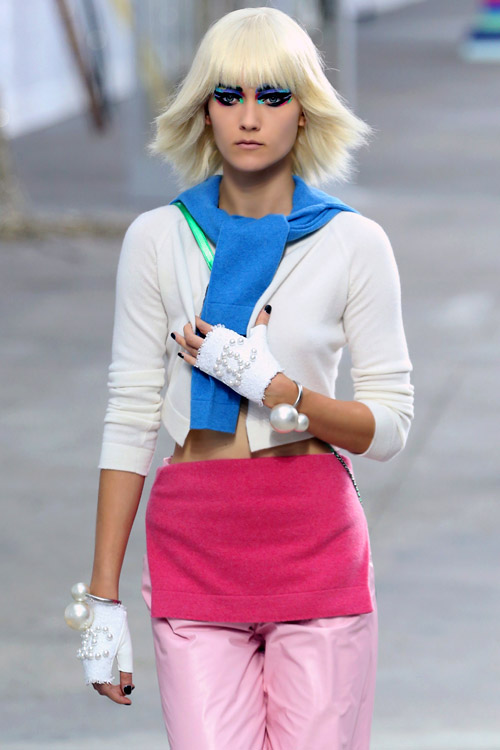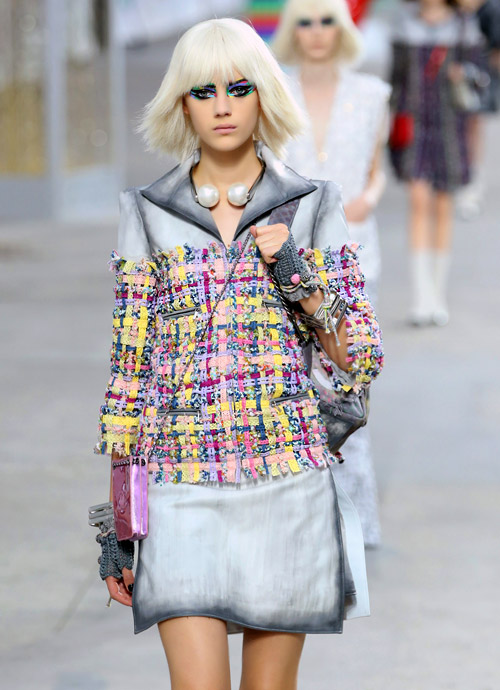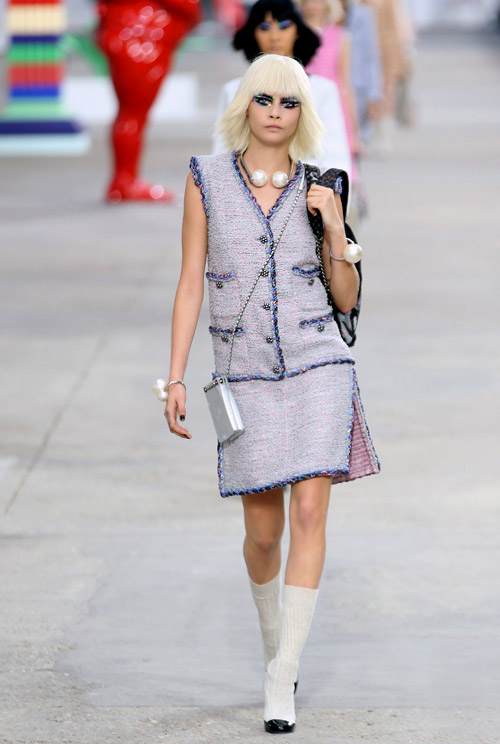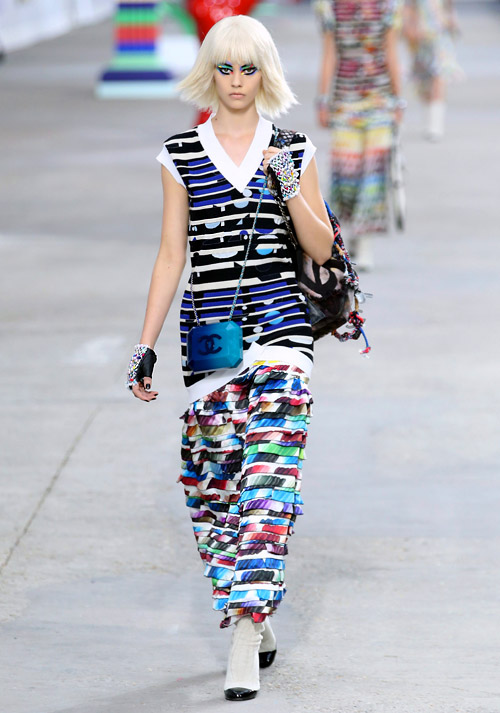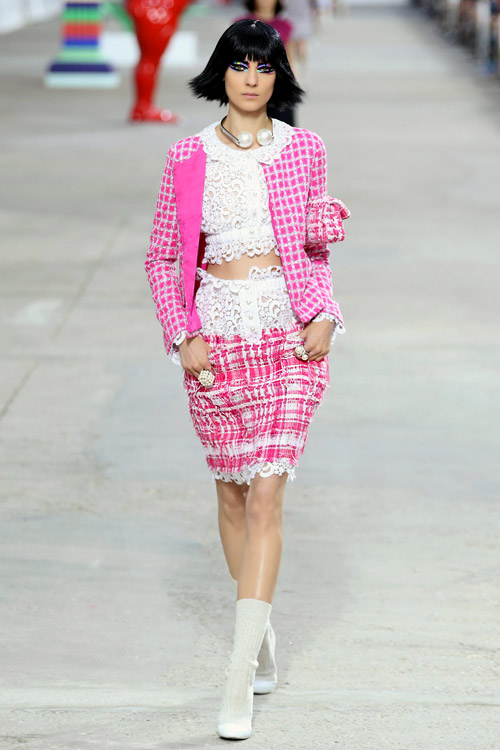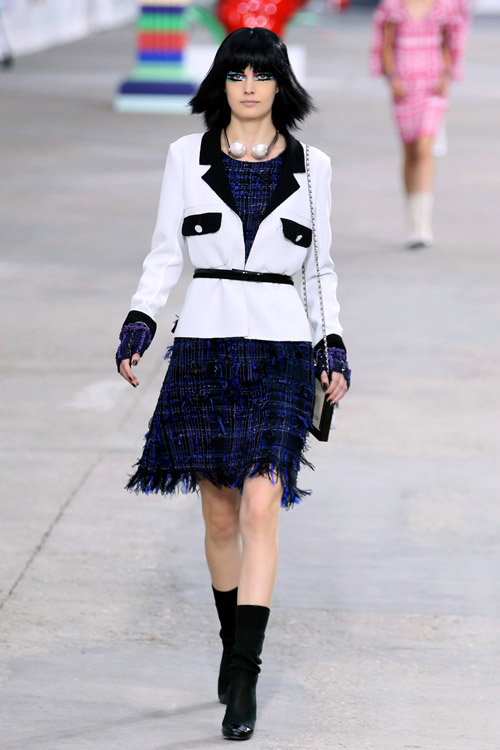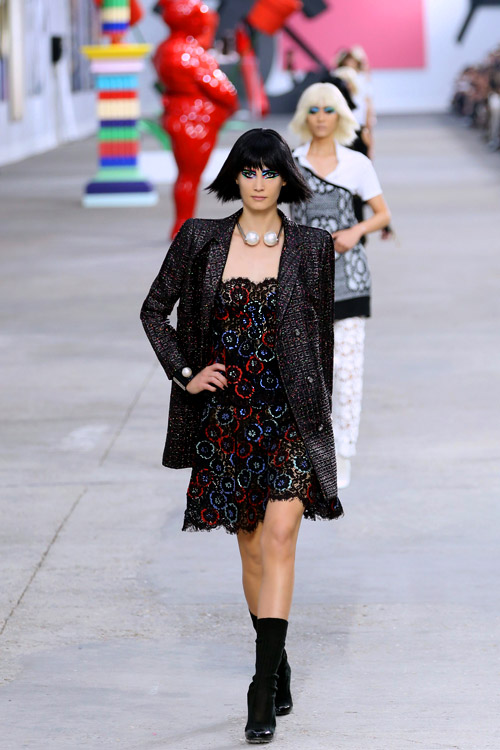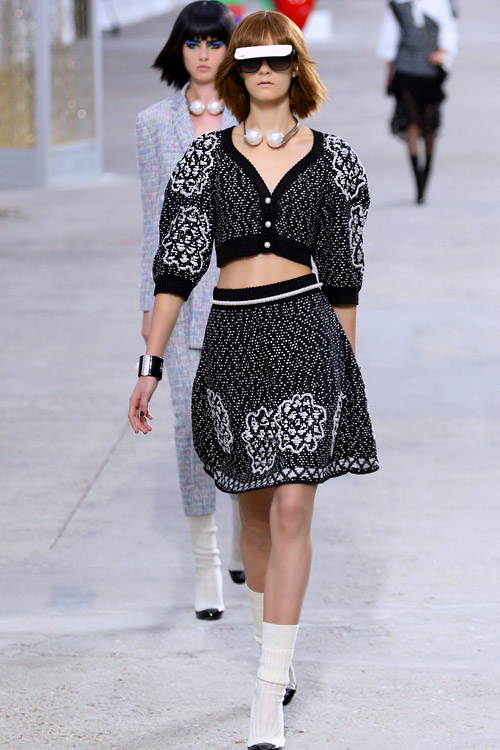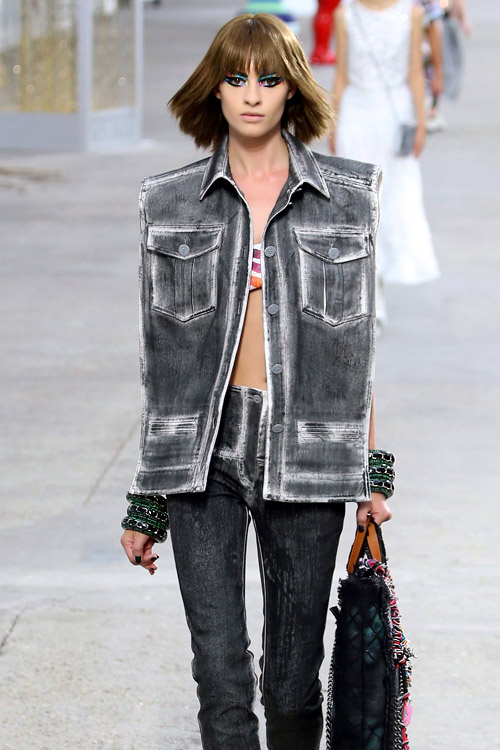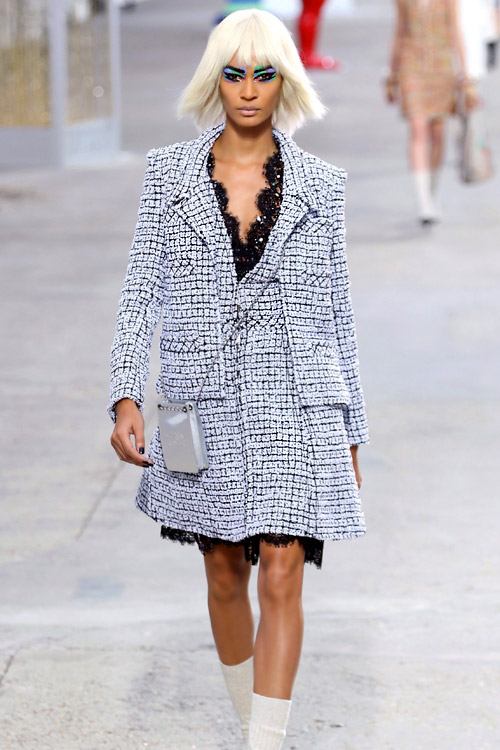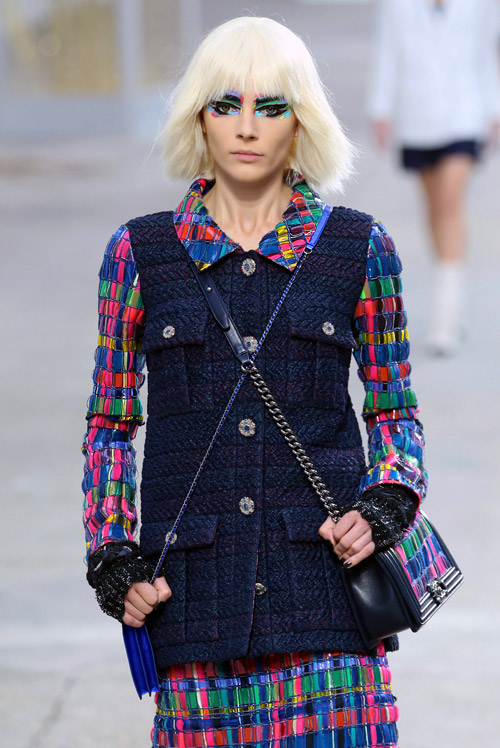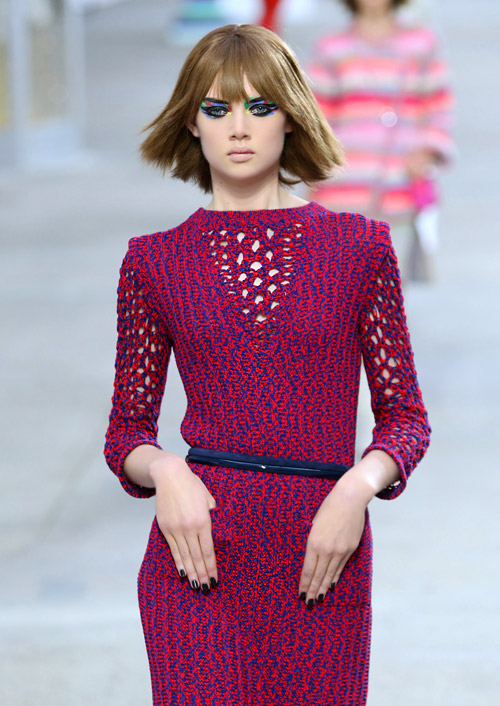 Photos: BGNES/EPA





Hits: 22355 | Leave a comment