Balenciaga Spring/Summer 2014
Alexander Wang knows the value in being first, and that appreciation informed the materials he developed. The most interesting materials were: the molded leather embroidered with thread and then printed with a swirling floral motif. A trio of dresses—meringues of ruffles suspended from corset bodies—erred on the overwrought side, too.
The clothes got better as the show went on. He cut an excellent new pant, high-waisted and with a tulip-shaped peplum that curved over the hips, and he showed this item with crop tops made from a crushed, pressed, and laser-cut printed fabric that came off as quite effortless despite the crazy amount of work that must have gone into them. Paired with elegant silk cape-back tops in white or black, for a more dressed-up evening look, those trousers were handily the hits of the show. Elsewhere, caped jackets just long enough to legitimately be called dresses, as well as their barely more demure sisters with sheer organza veils, emanated a cool confidence.
Wang is learning as he goes at Balenciaga.His idea of injecting ease into the house codes is a good one, and those chic evening pieces point to a viable way forward.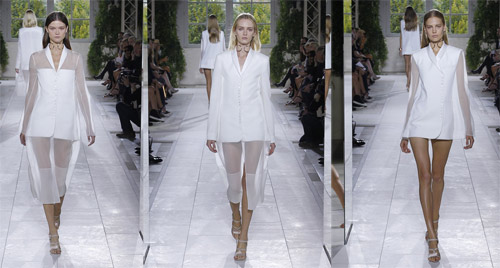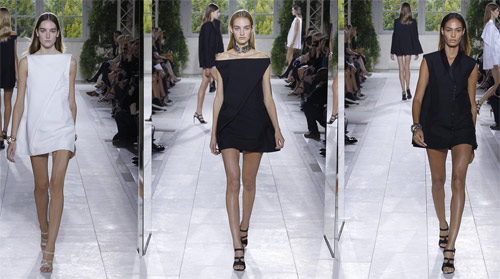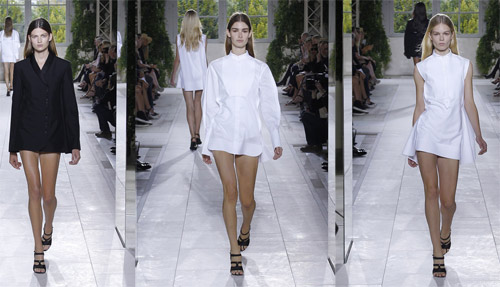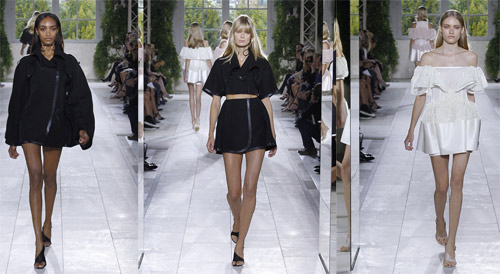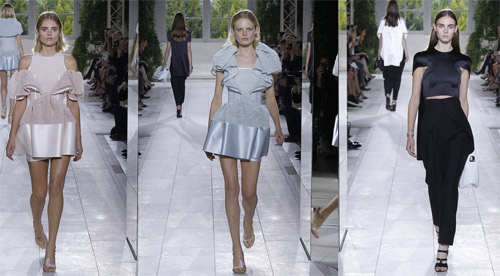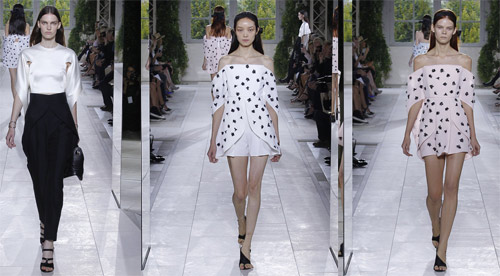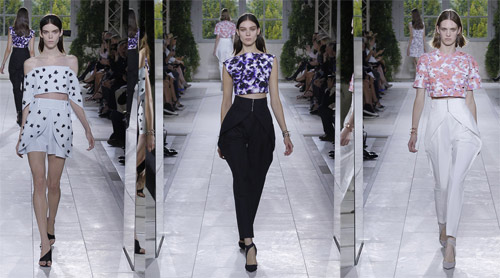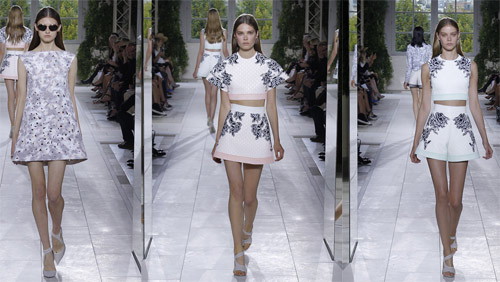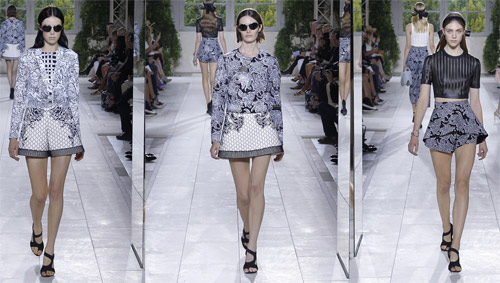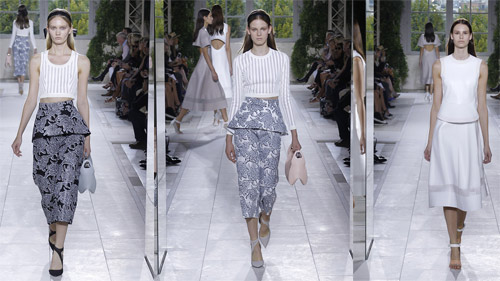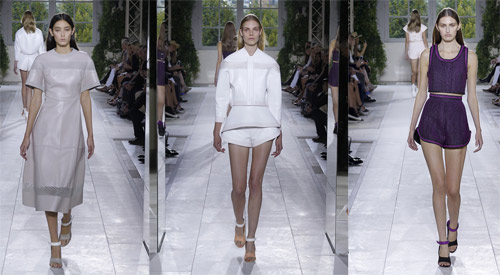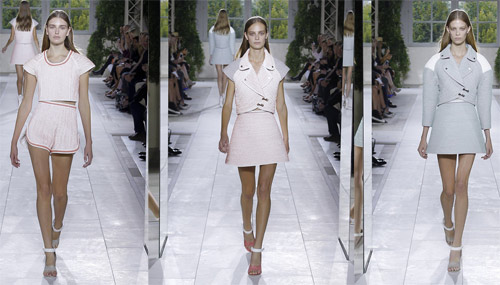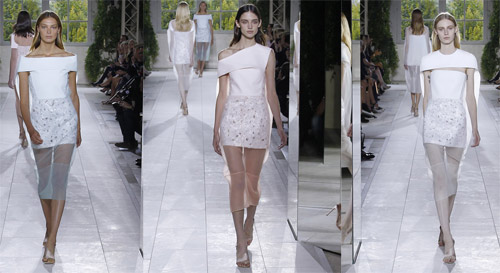 Photos: balenciaga.com


Hits: 9073 | Leave a comment