Atelier Versace Couture for Spring/Summer 2014
Donatella Versace is a character who always manages to surprise her audience. First she charms with her campaign, whose face is her friend Lady Gaga, and now this irresistible pageant of colors, chic and glamor. This is the main idea of the new line of high-end designer. The concept of the Atelier Versace Couture Collection is best described by Donatella - "Modern goddess : power , determination, strength and shine - that's what I was thinking about the collection. How this woman can show her soft side , being Versace . Versace because it is always very effective."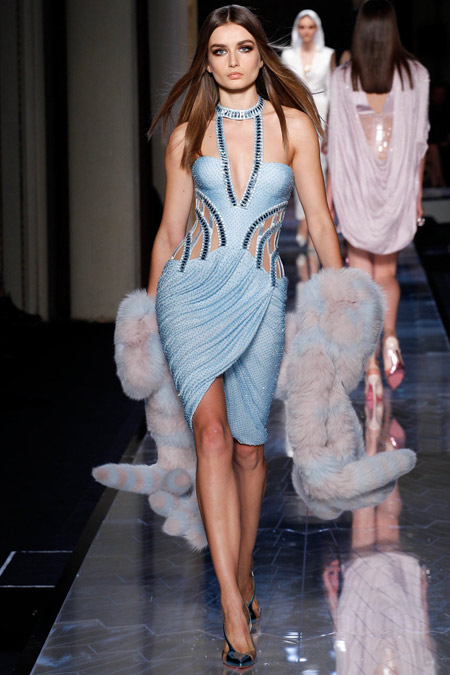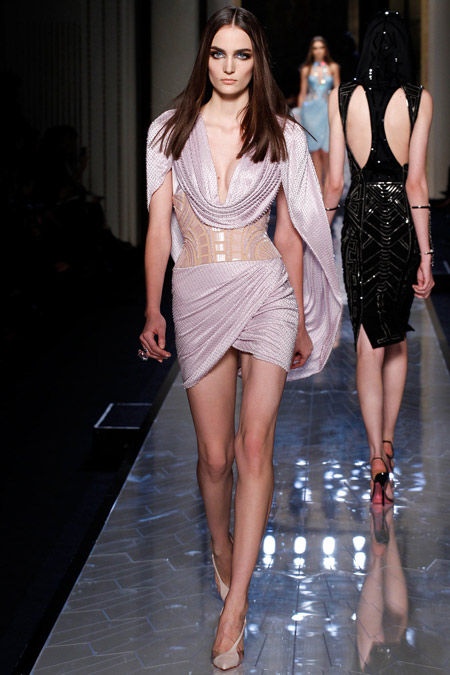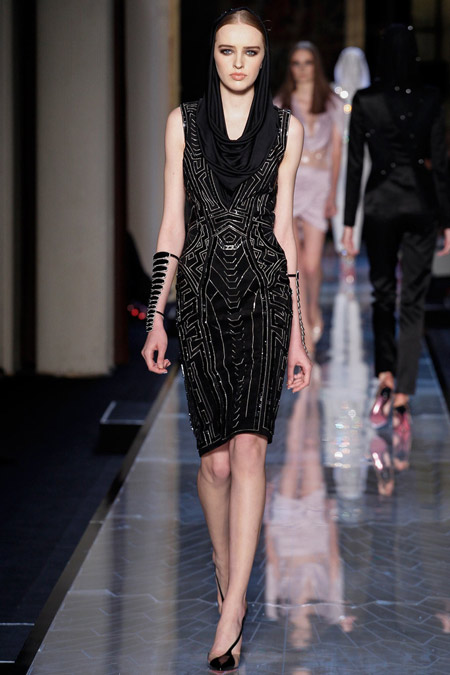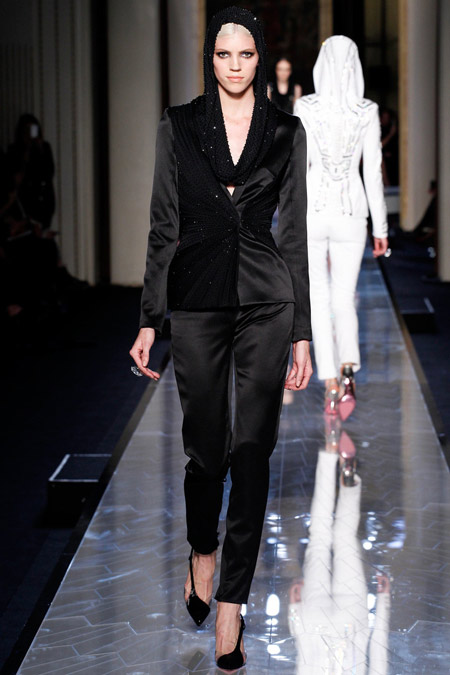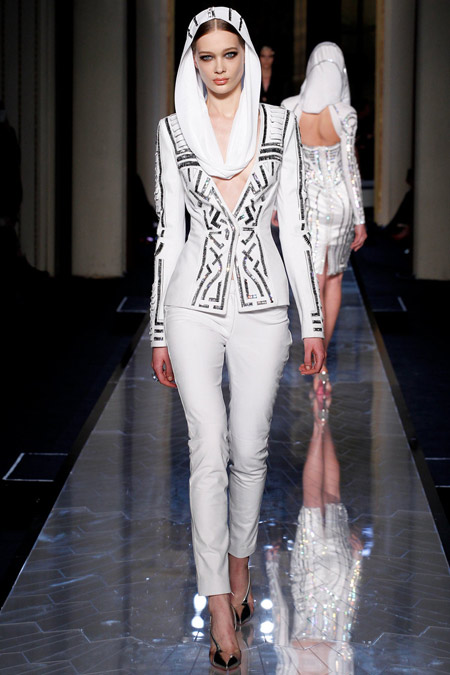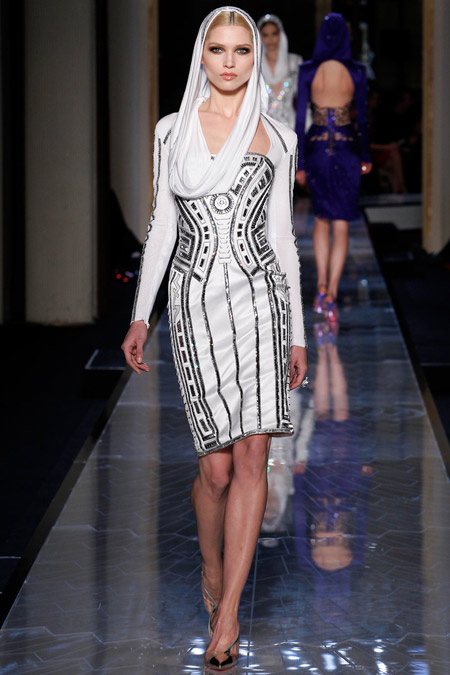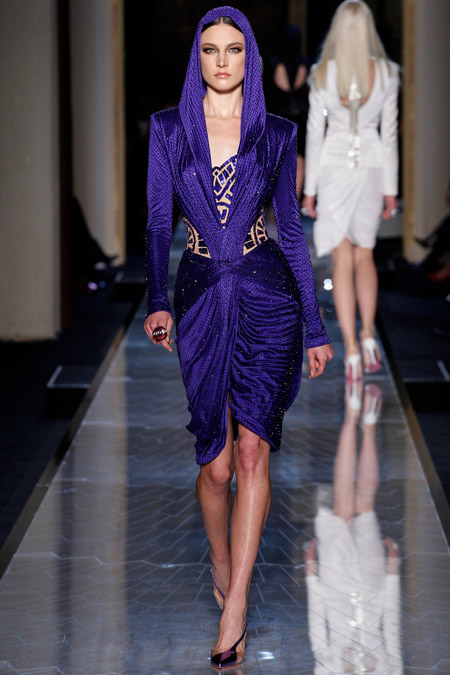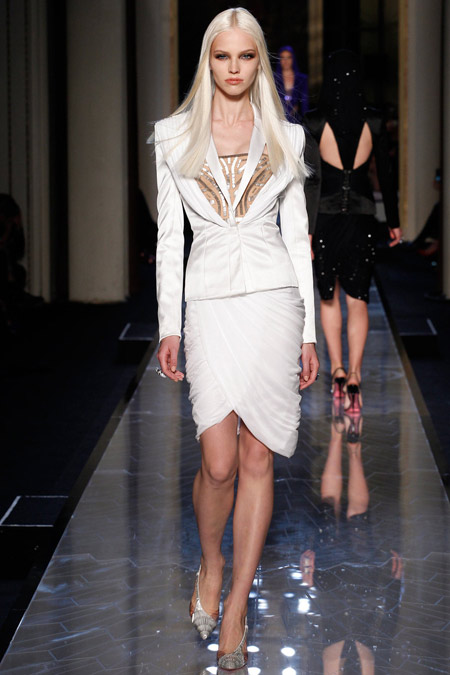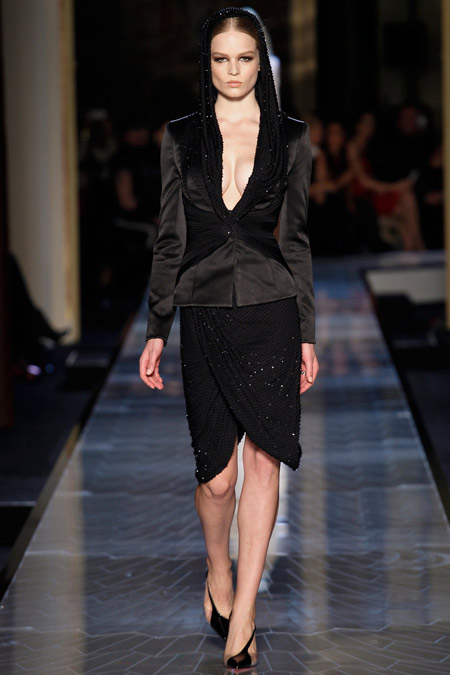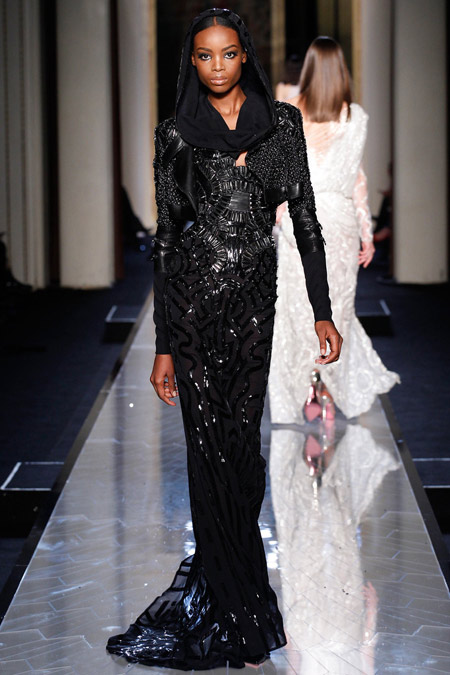 From her part, Lady Gaga shared her impressions sitting in the front row during the couture show, saying, "A combination of performance, art and theater, and her work with Philip Treacy of course was something I always truly admired. To see these hoods as well as these silhouettes and the show is sort of a full-circle moment for me."
Thus passing to the scrutiny of the amazing Atelier Versace Couture spring/summer 2014 collection, what we should note first are the hoodies Lady Gaga spoke about. They prove to be an efficient way of creating a style contrast, interpreting such a sporty detail in an extremely chic and cute way. Matching the effect with some glitter, the looks were even more extravagant than it was probably expected.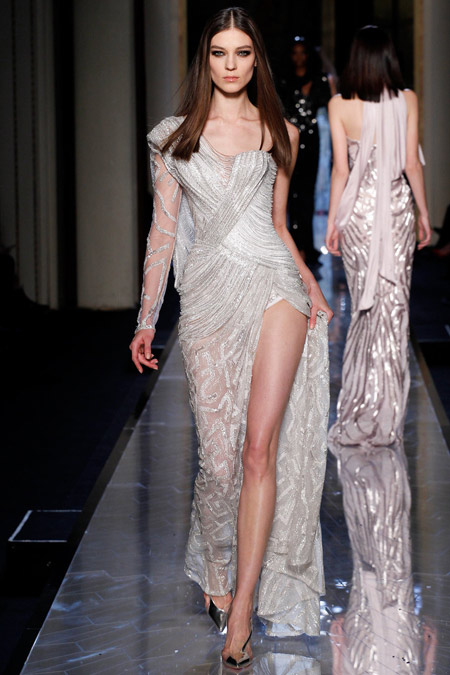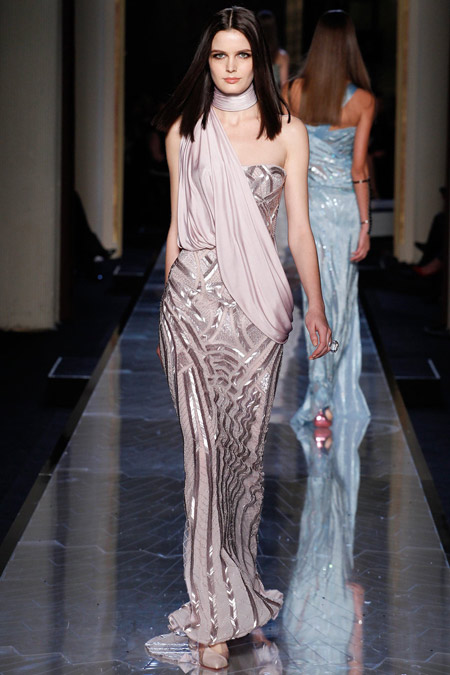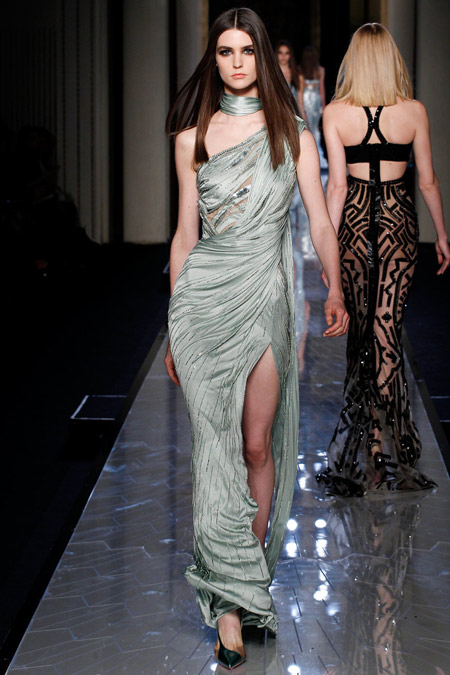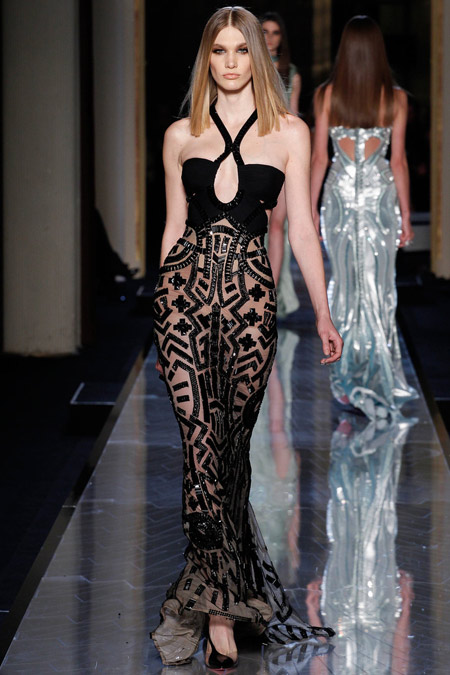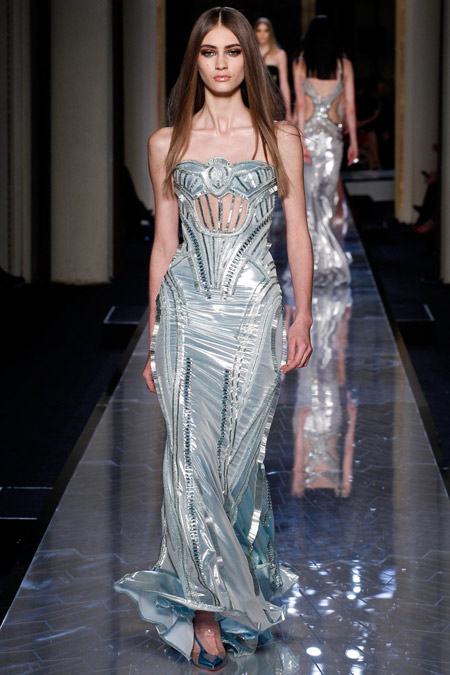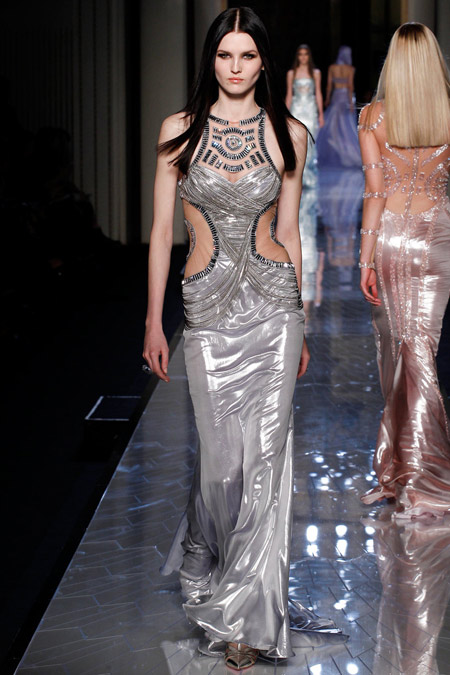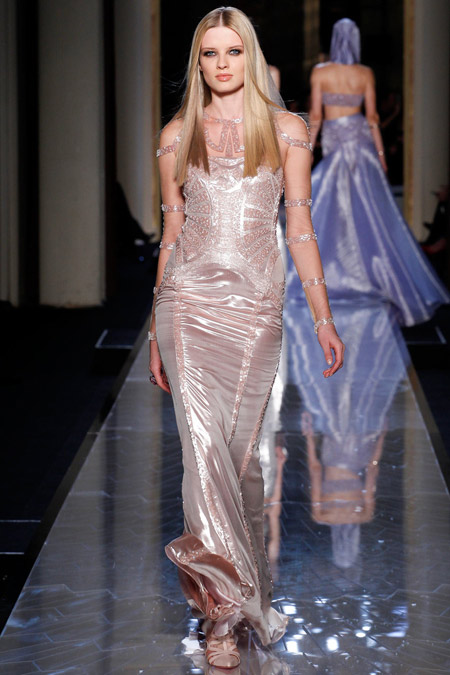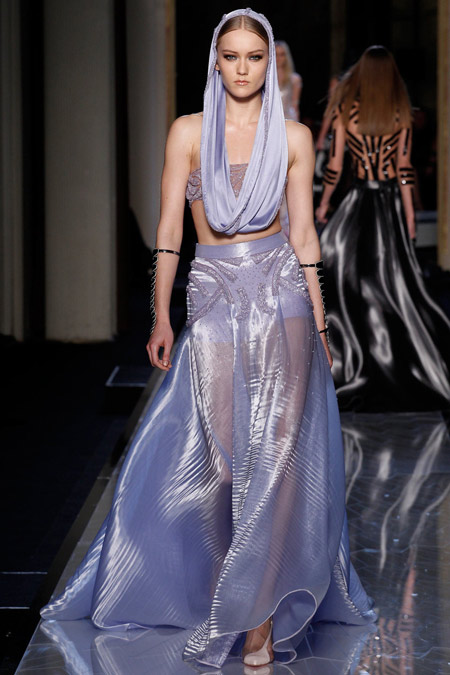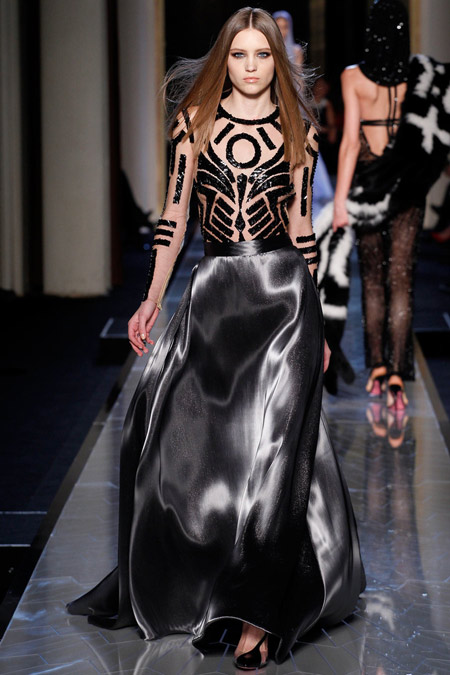 The wonderful creative folds and drapes are coming descriptive aspects of this collection. Then comes the playful color palette that was chosen to be composed of some luxurious tones that are mainly solo or with a shade. The variety of super sophisticated and high quality materials are used to highlight the stunning effect of the clothes.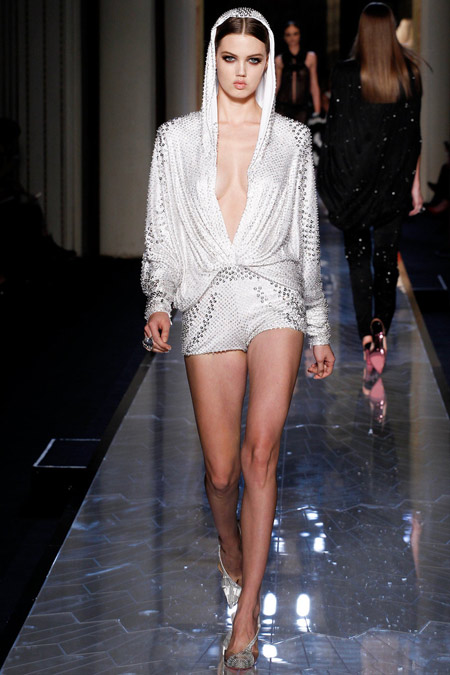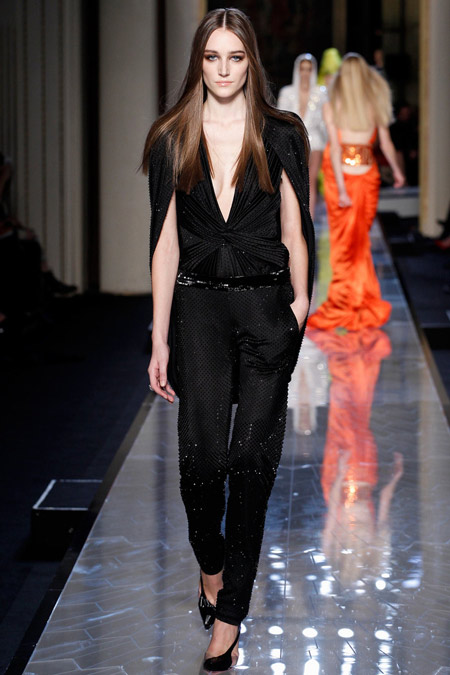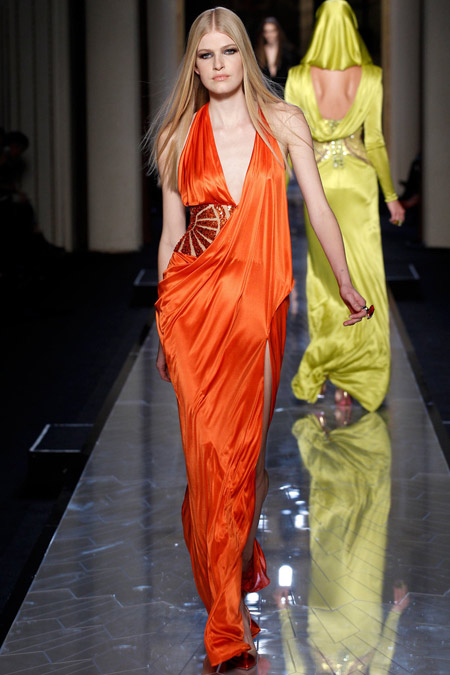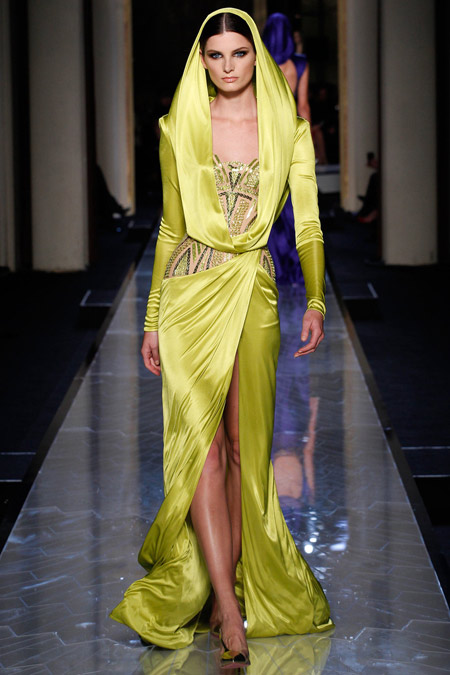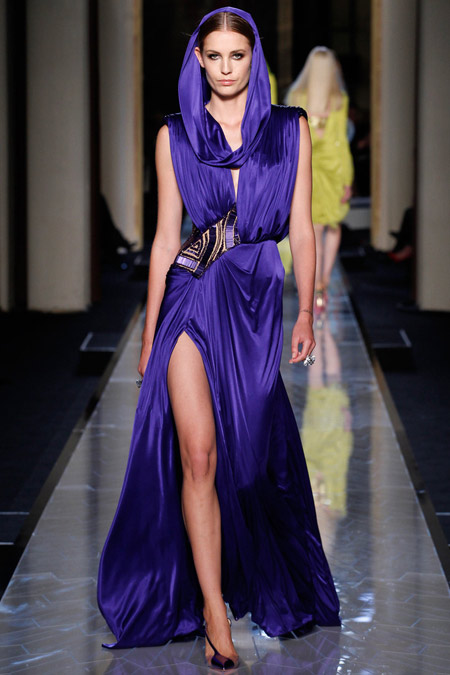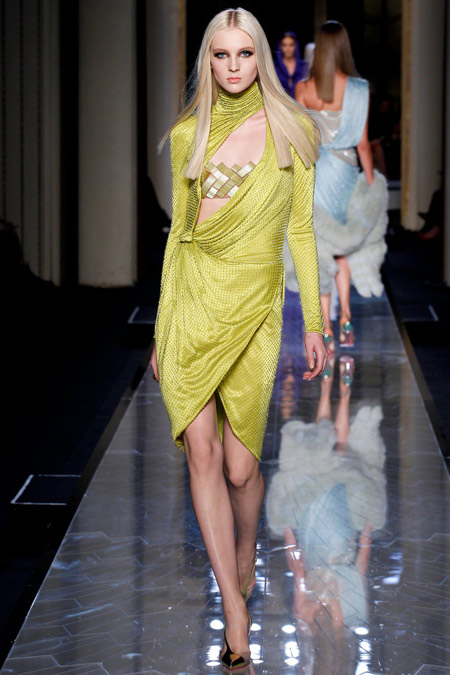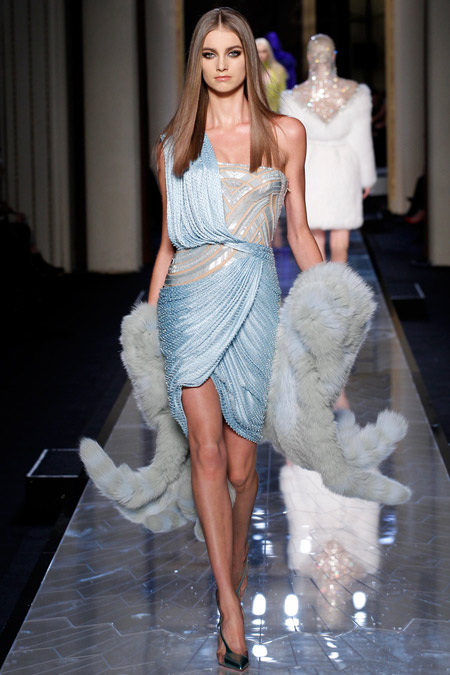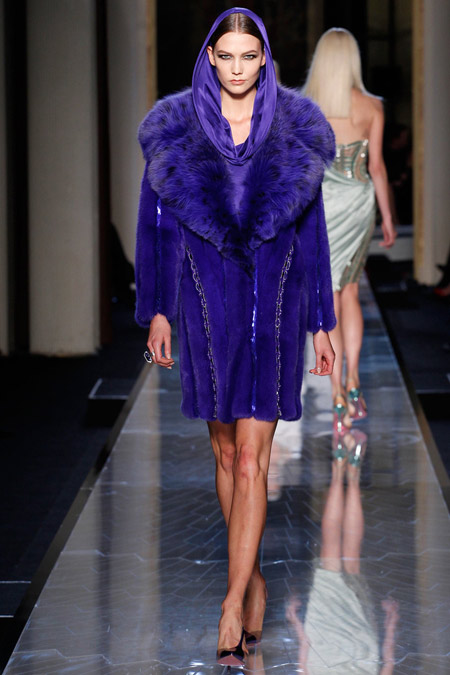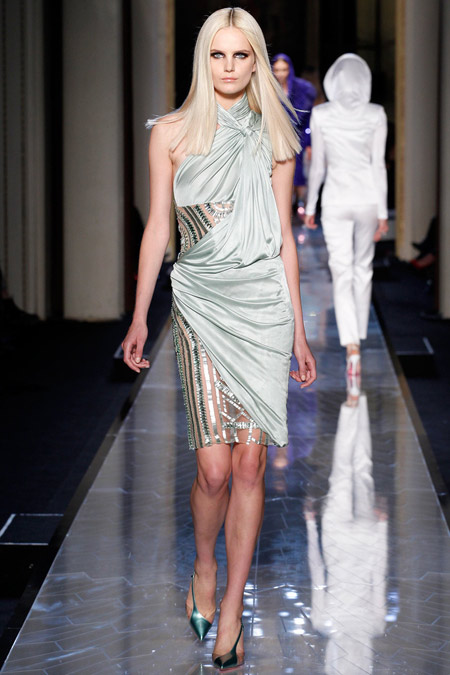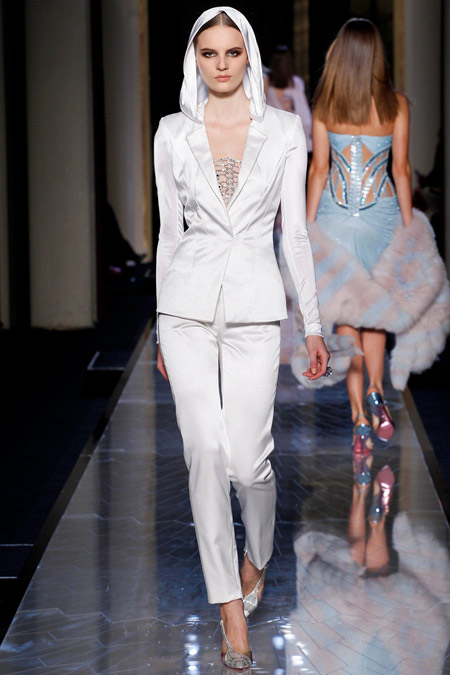 Hits: 7555 | Leave a comment