'Water Lilies' by Emporio Armani for Spring-Summer 2014
Italian fashion brand Emporio Armani presented its Spring-Summer 2014 womenswear collection during the Milan Fashion Week (September 2013) - a total of 94 looks.
Giorgio Armani named the collection 'Water Lilies' and it's inspired by 'stretches of calm or rippling water that reflect shadows of plants, flowers and clouds'. Allusions to flowers were in the pleats and iridescent fabrics. Nothing was too heavy or too strict.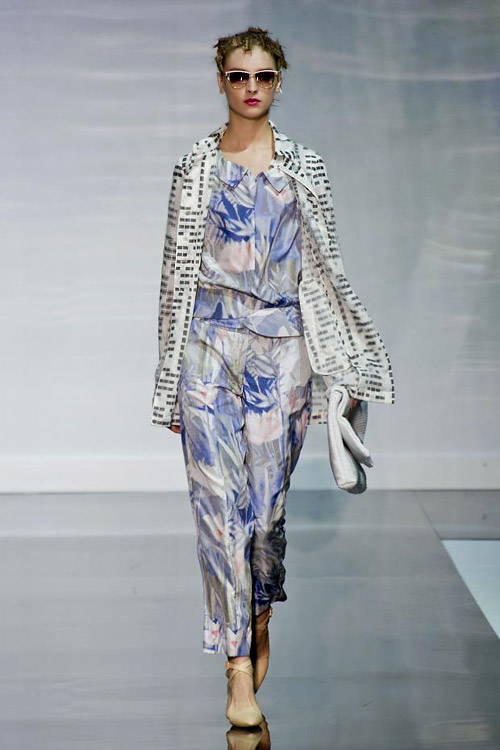 Silhouettes were soft and the palette ran from gray to palest pink and spearmint with crystal embellishments.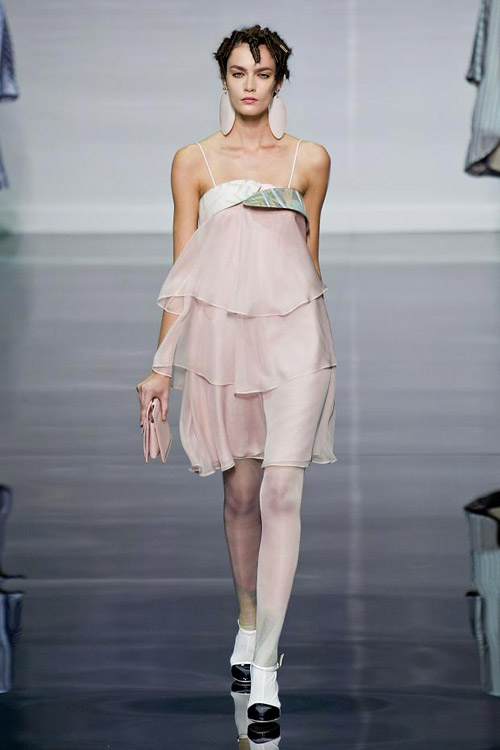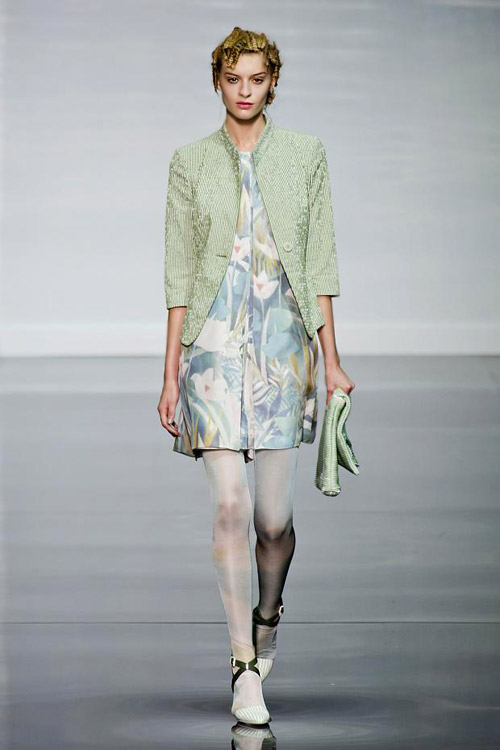 The collection includes pale silk pencil skirts paired with woven silk loose jackets, collarless jackets and bulging, ribbed organza sleeves, wide-legged, tailored trousers falling to mid-calf and loose tops, voluminous glazed-cotton trousers, smart gray jackets with capacious black trousers, narrow white buttonless jackets with huge white trousers. Dresses also came in multiple variations - in slippery satins with tiered layers, exposing one shoulder or both, belted, plunging, wrapped across the bust, layered with filmy chiffon, or bound across the chest in stark black.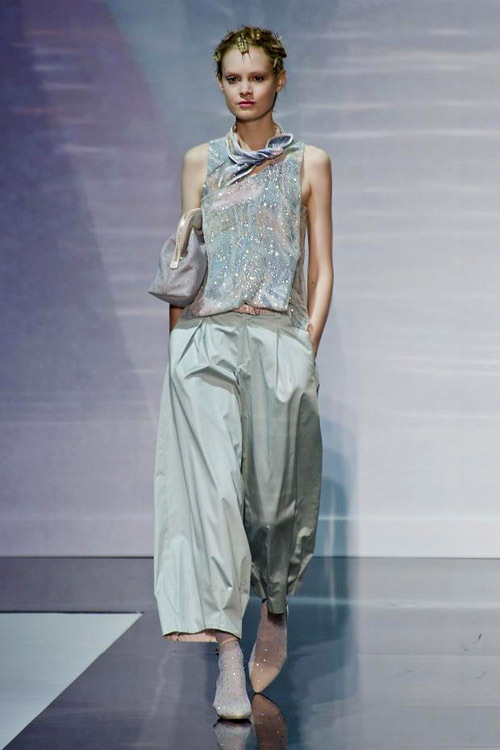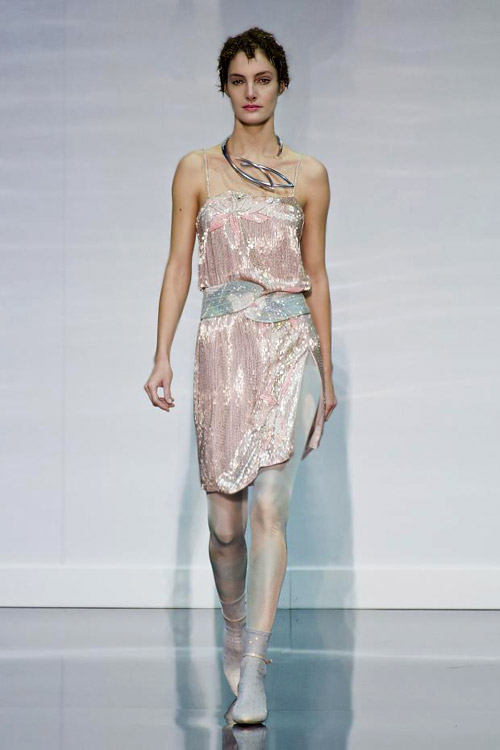 All of the models were wearing liquid silks and flower-studded sandals and very light make-up.

Enjoy: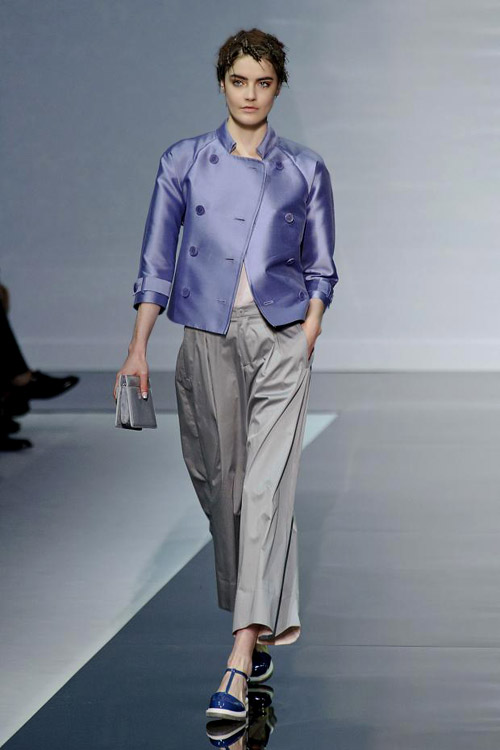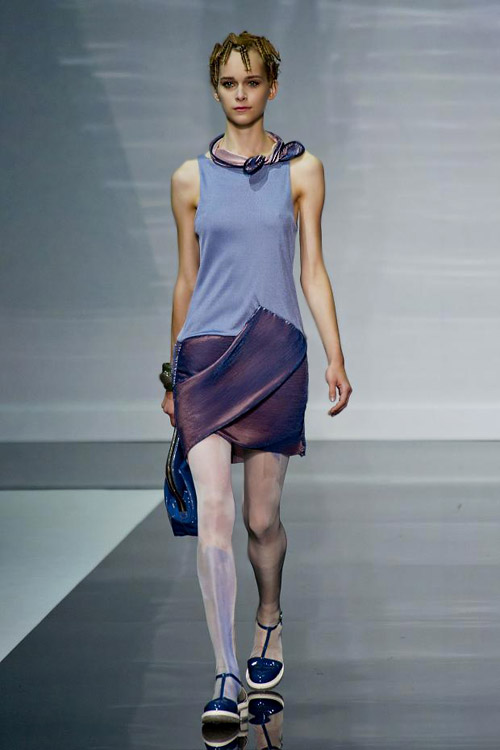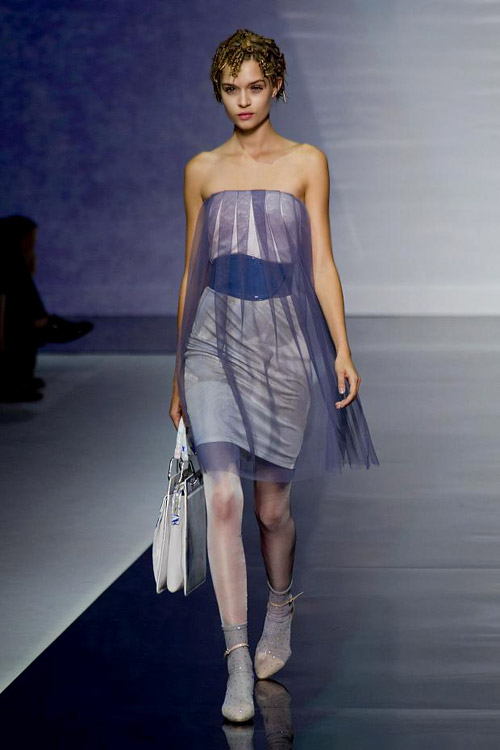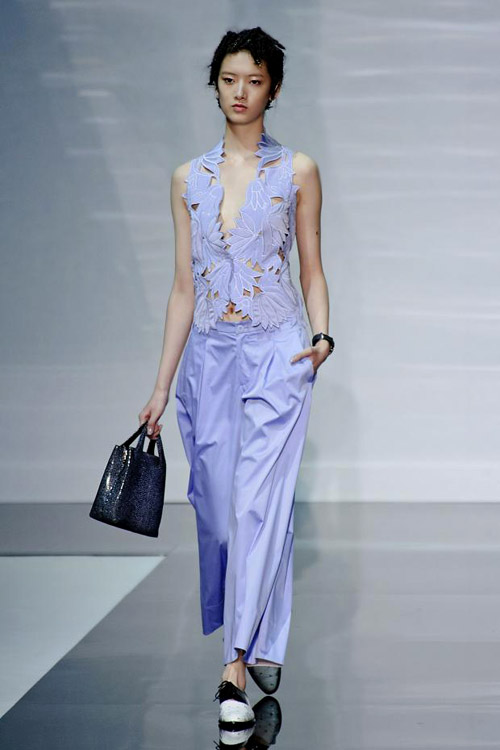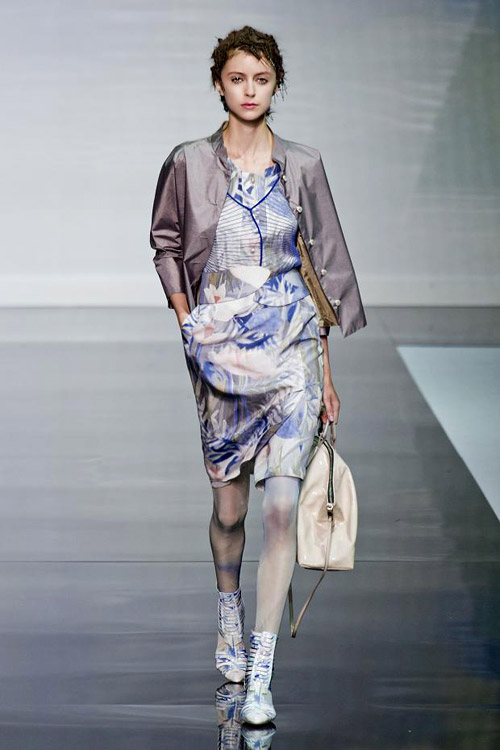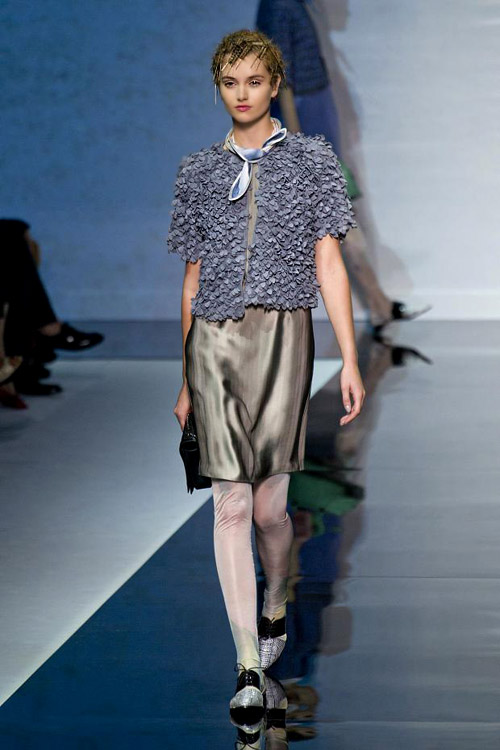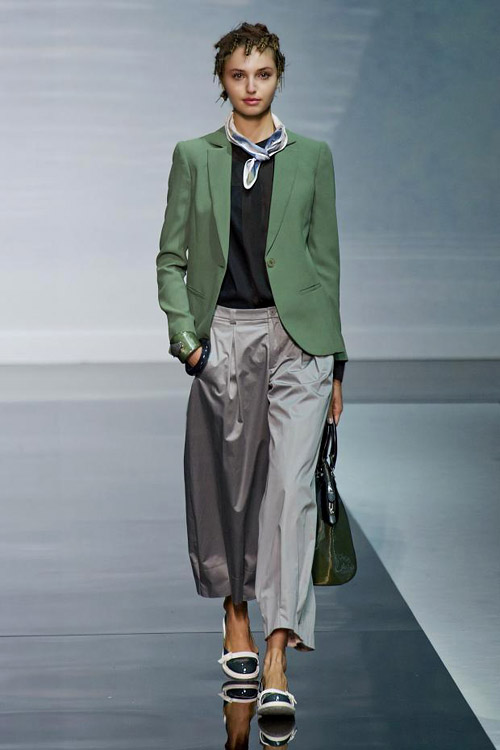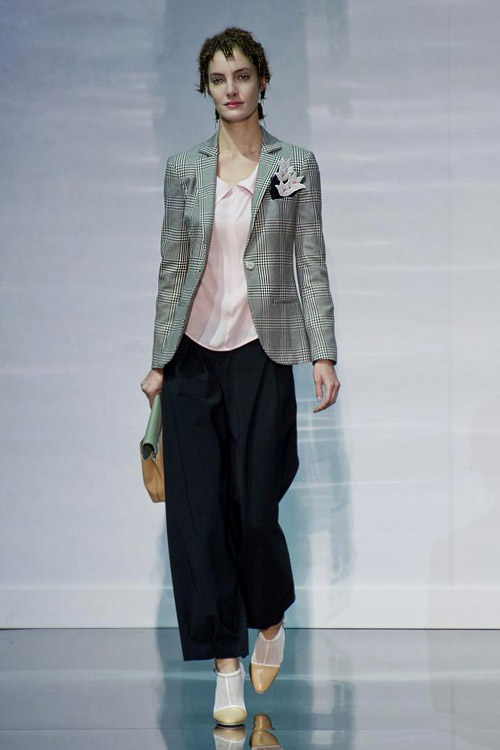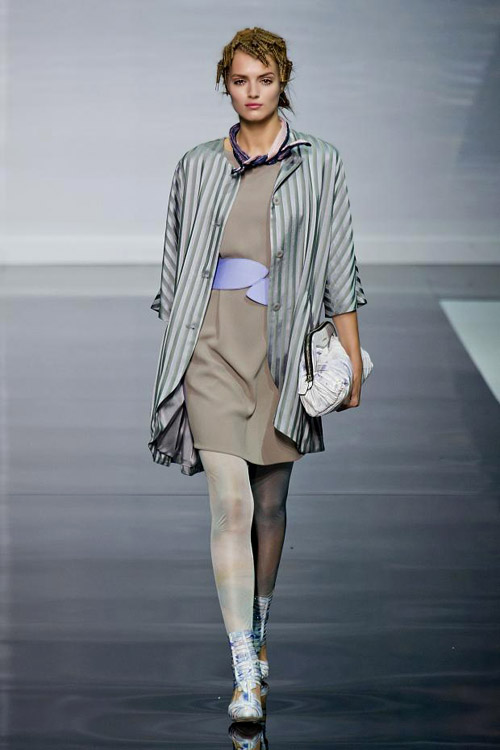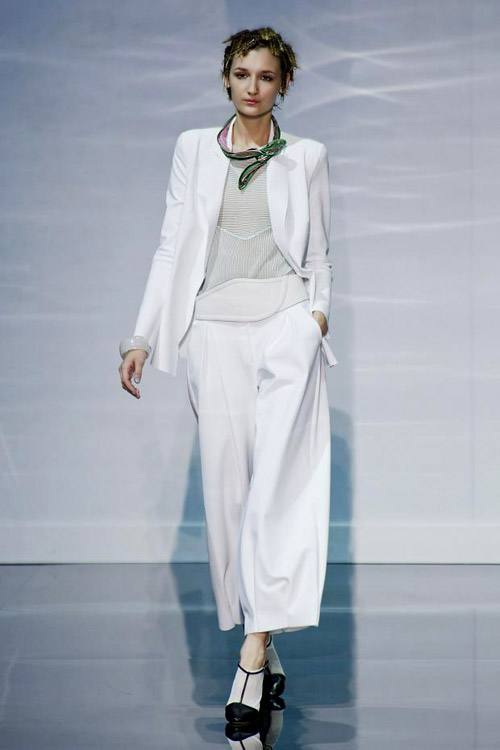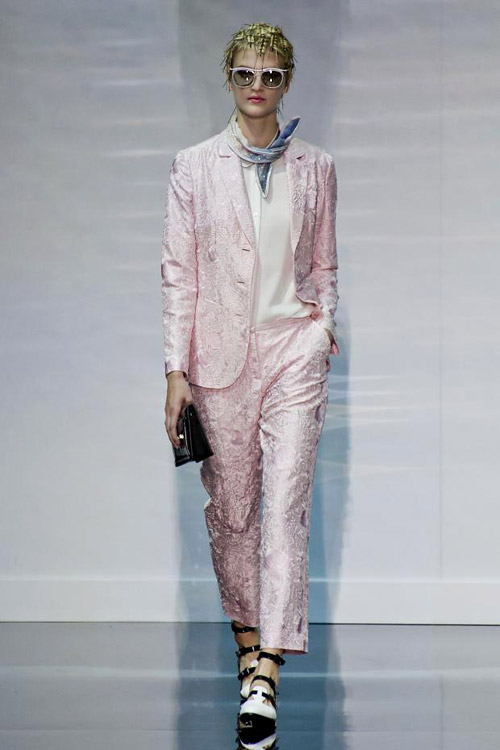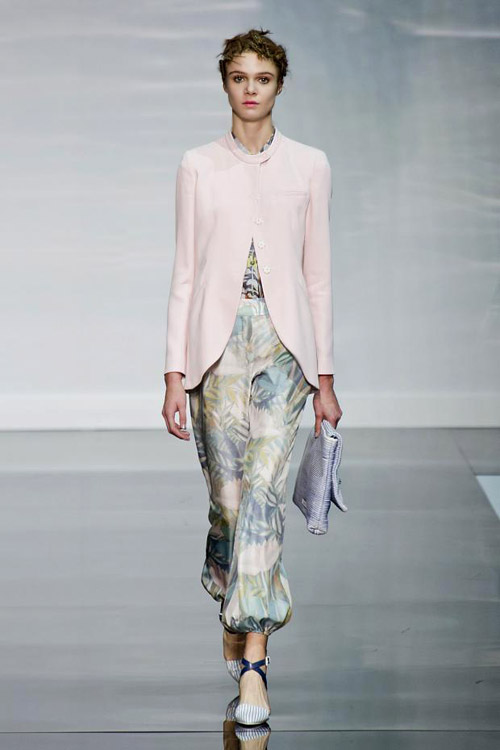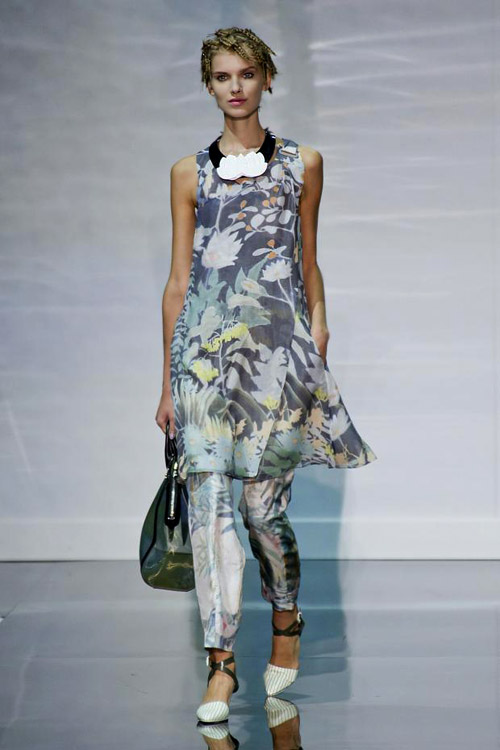 Photos: fashionising.com





Hits: 11155 | Leave a comment