Fall-Winter 2014/2015 Menswear collection by Givenchy
Italian fashion designer Riccardo Tisci, who is part of the luxury French brand Givenchy since 2005, was a big fan of basketball as a child. And in Givenchy's collection for Fall-Winter 2014/2015, which was presented on January 17, 2014 during the Paris Fashion Week, that could be clearly seen - the catwalk was transformed into a basketball court and the models walked with hair slicked to their heads, which were wrapped tightly in nets.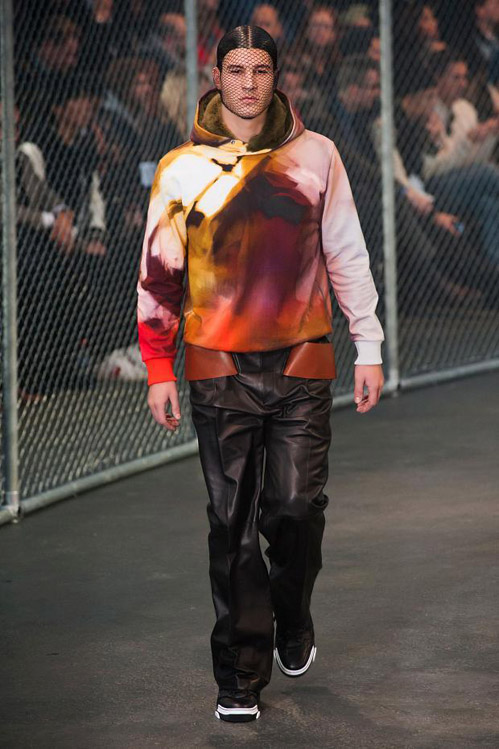 All of Tisci's collections has specific graphics - last year it was the Madonna, and in 2011 it was the Rottweiler. For Fall-Winter 2014/2015 it's all about the abstract paint image seen on button down shirts, sweaters, and outerwear.
It's an artistic, graphic and sporty collection, but in the same time chic and elegant. The lines of garments are defined with zippers.
Collection includes: fur, leather or painted sleek coats, fitted in the shoulders and waist; wide leg pants with accented pockets; outerwear with flare (colorful lines in red, yellow and cyan).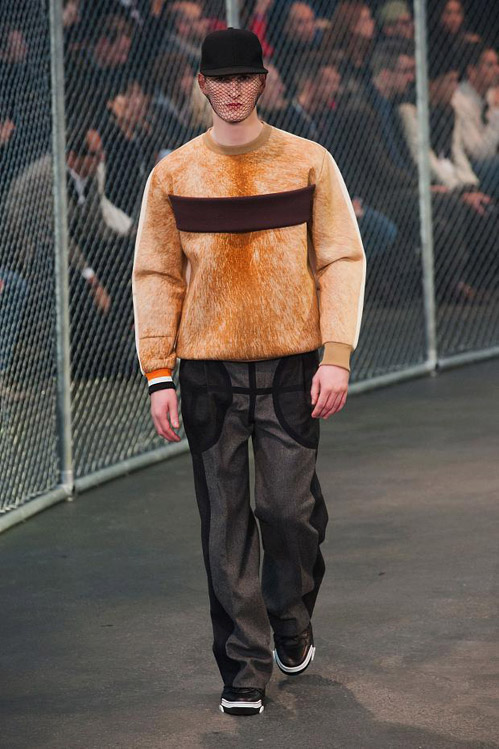 Accessories are white tennis shoes and flat-billed caps.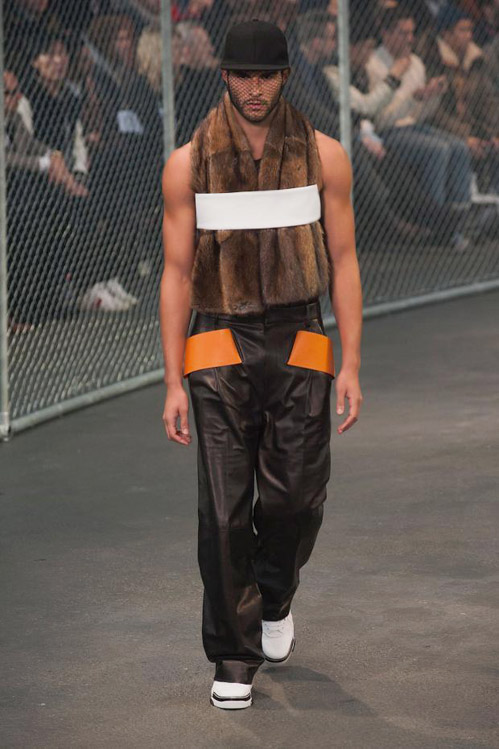 Let's take a look: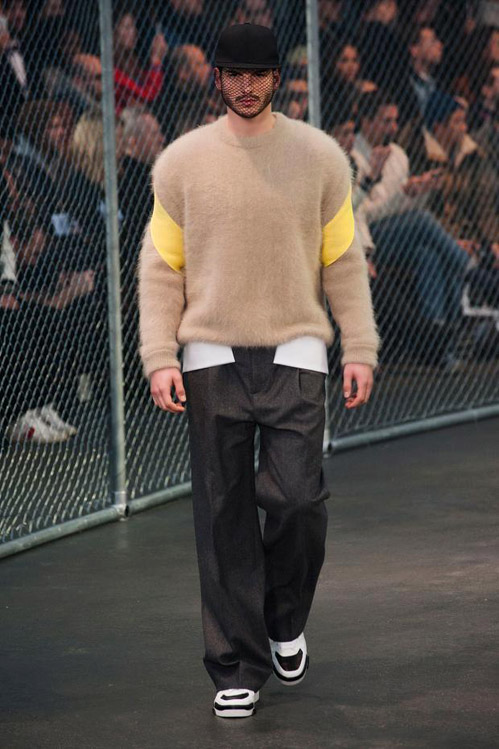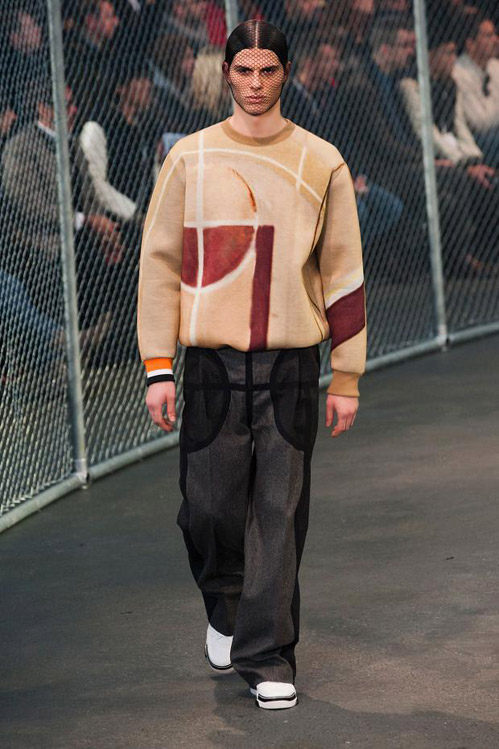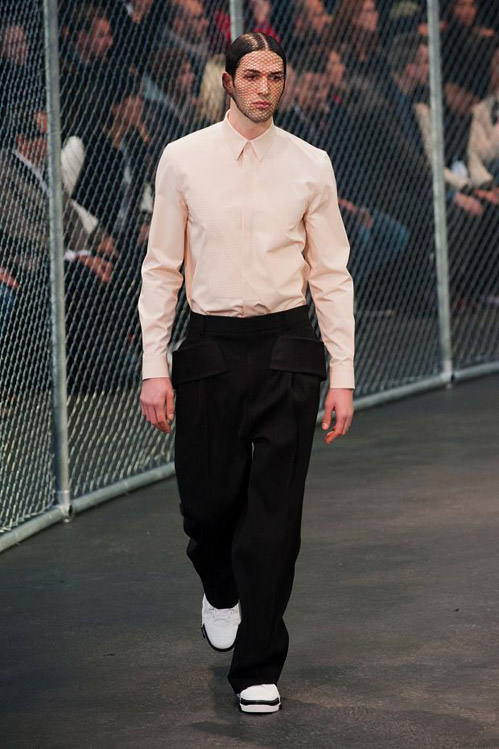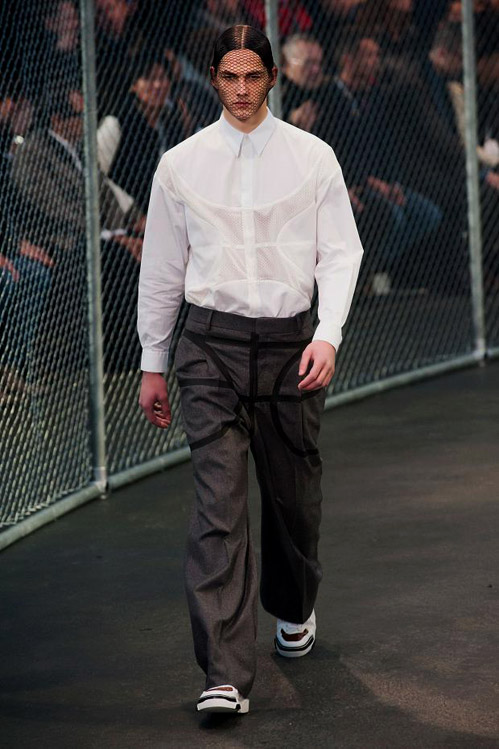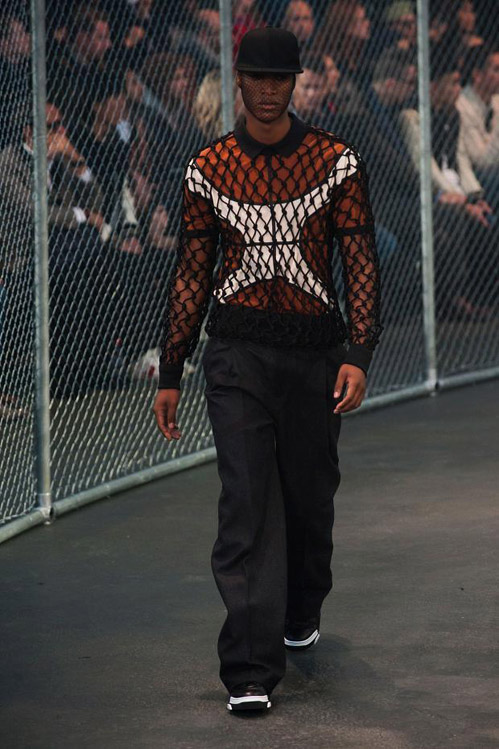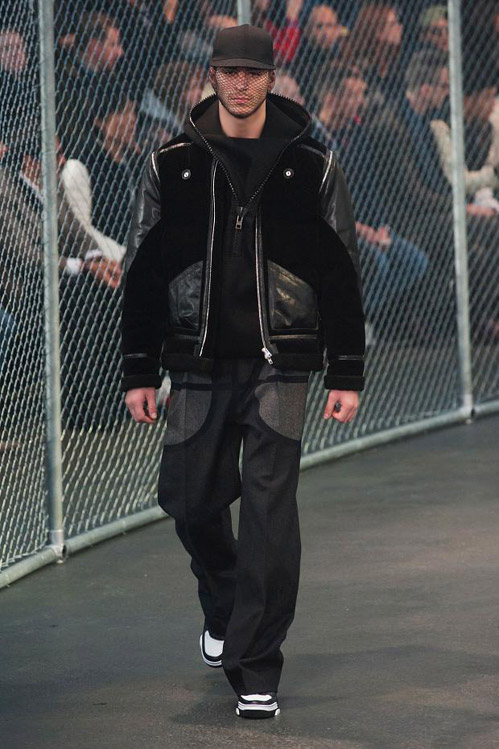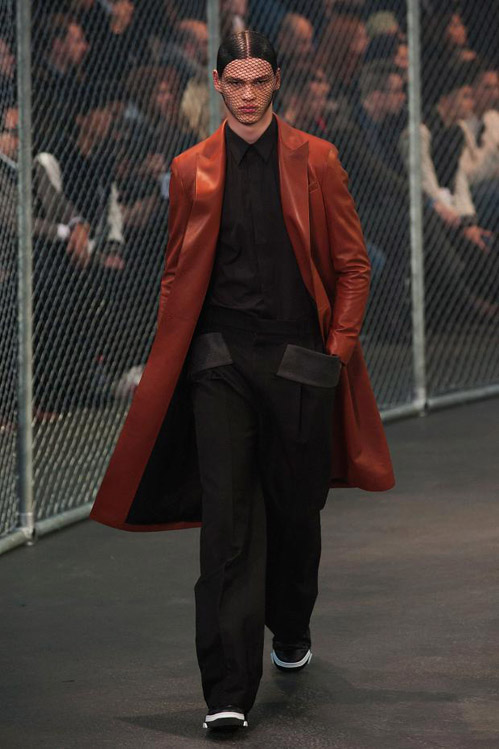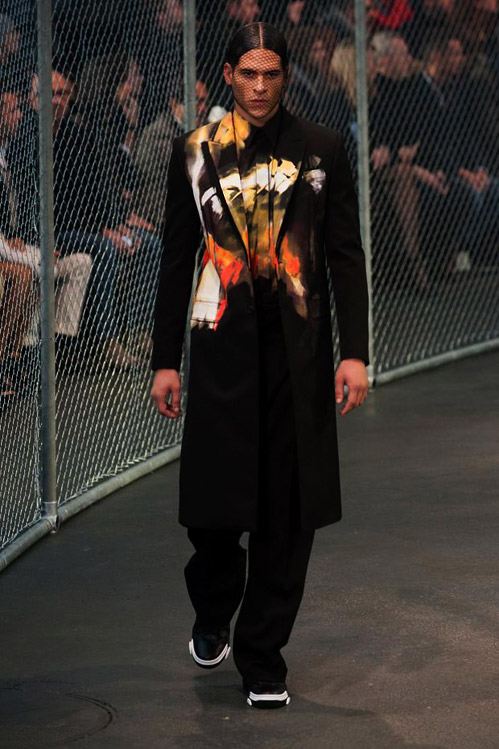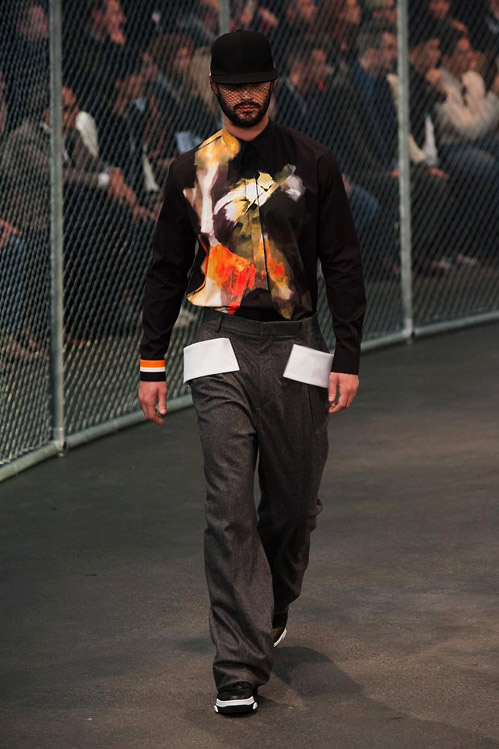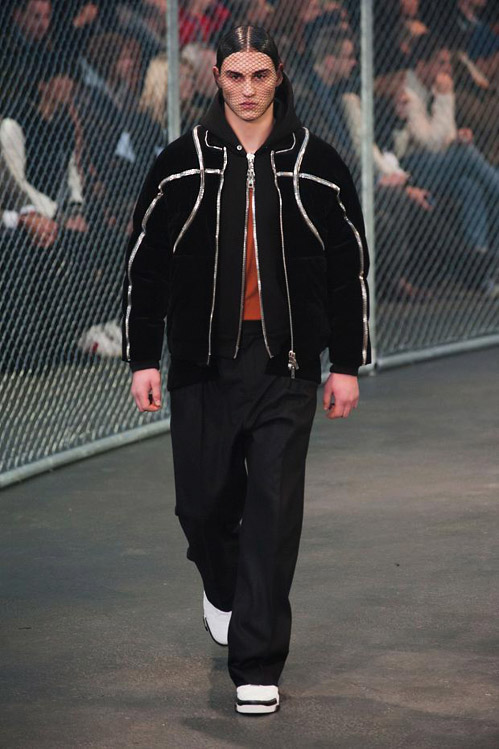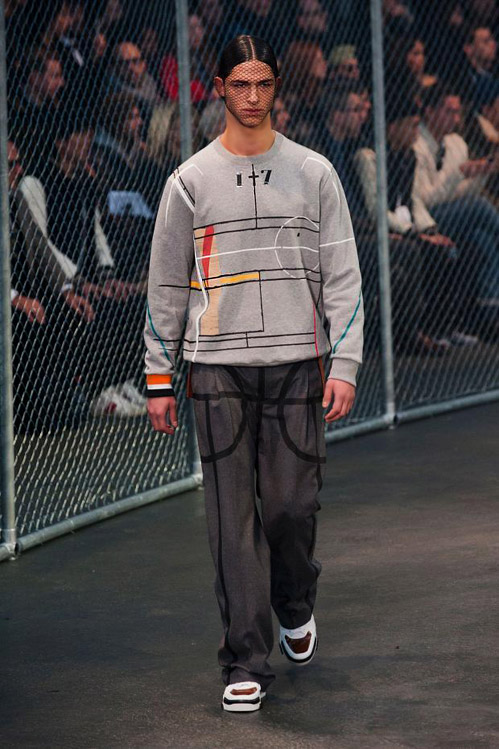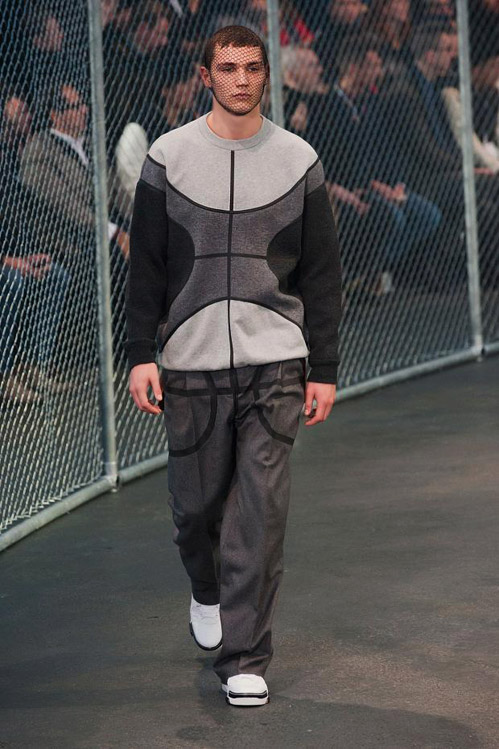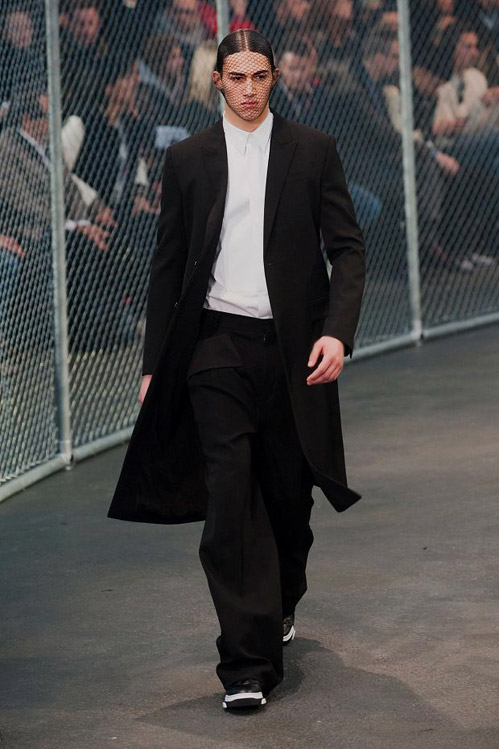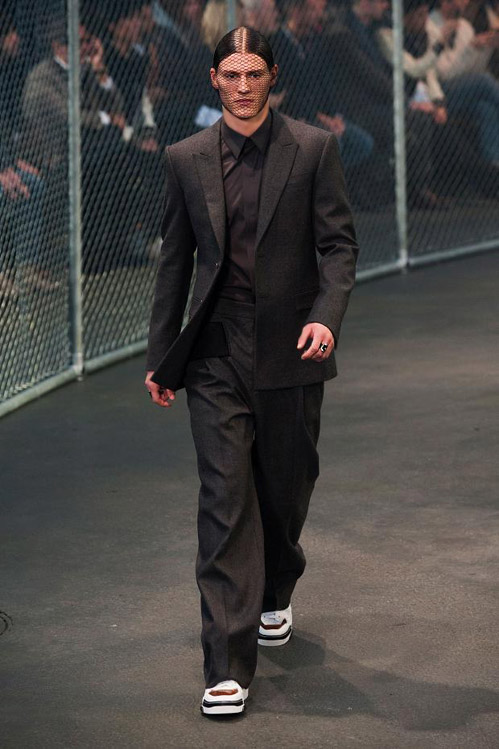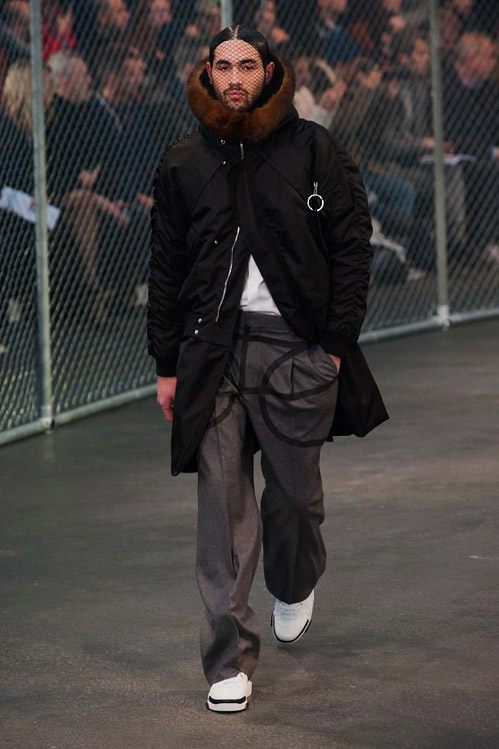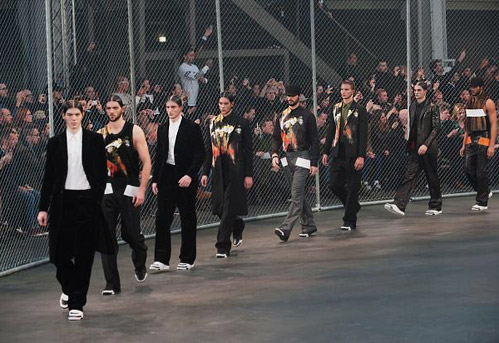 Photos: fashionising.com


Hits: 8987 | Leave a comment