Seven twenty seven - 7'27"
The dark stain of coffee on the marble floor, white linen bed is unmade, the empty elevator follows its path straight up, most of the shades are metallic and rusted, the woman is on a hurry inside of a car that smells like cigarettes; its cold, seven twenty seven.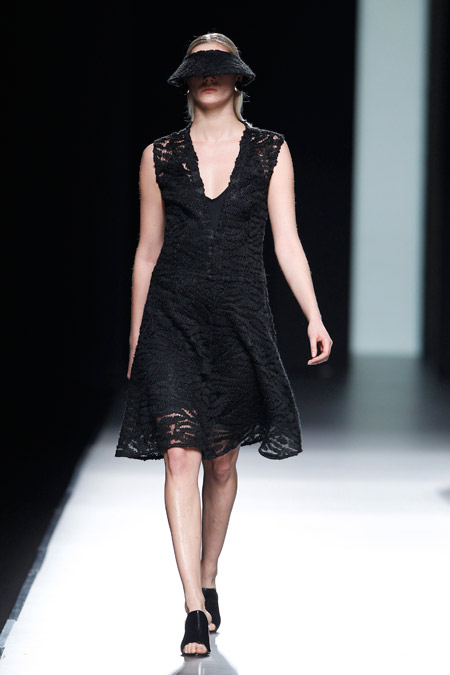 The city, filled with ghostly monochromatic geometries, defines and times us. Without consciousness drags us to an only path that matches with the one we choose without any sentimental influence, and whose reflection we see while waiting in traffic on a mud puddle grabbed to the sidewalk.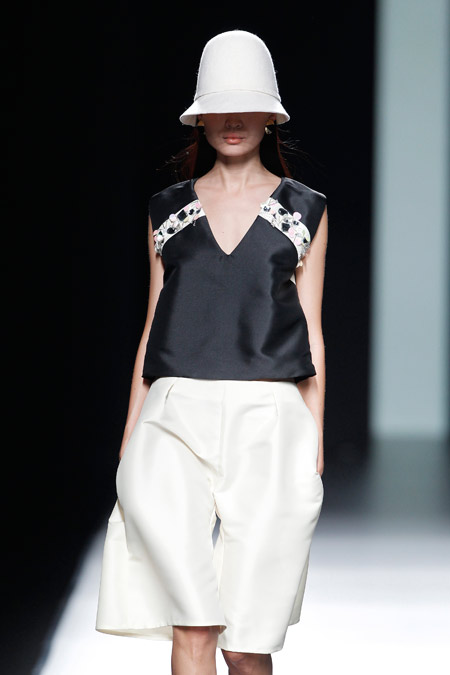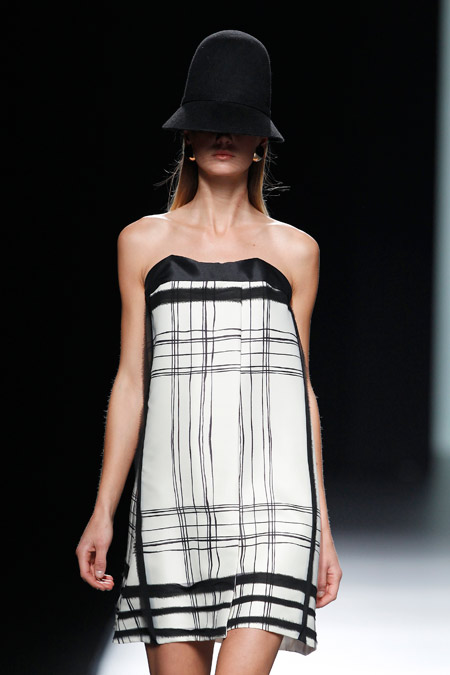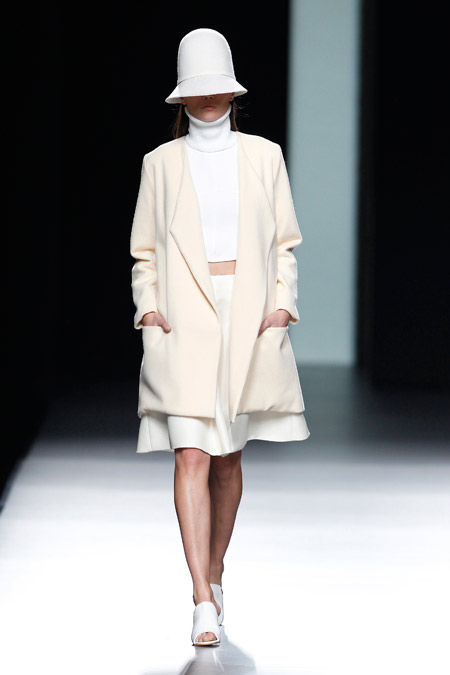 Among asphalt, the actual western development guides us to an absolute individualism. It´s a great historical virtue, not when it becomes blindness: a loss of solidarity and a recalcitrant egocentrism. The paths of the individuals are already lines, insecure lines that want to be trusted without touching the faith. Each is an independent line but without suggesting it: to arrive staying where you are is the objective of all of them.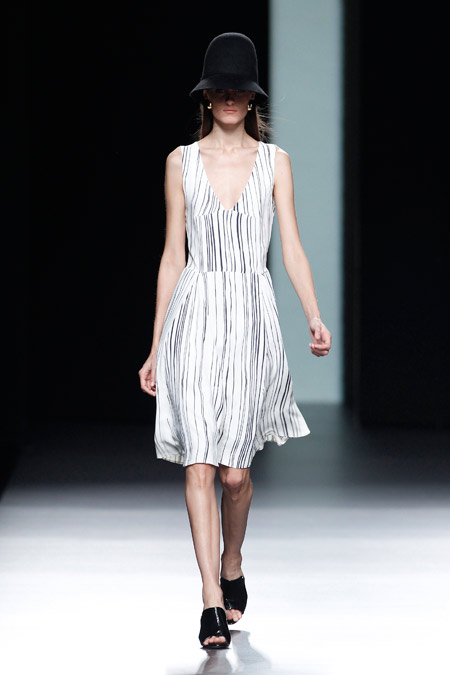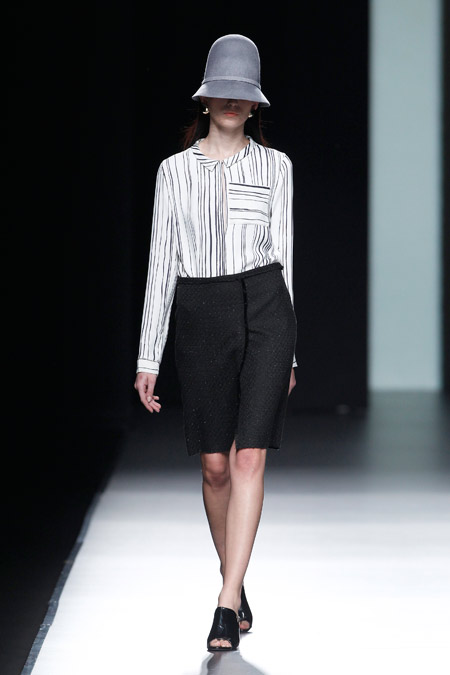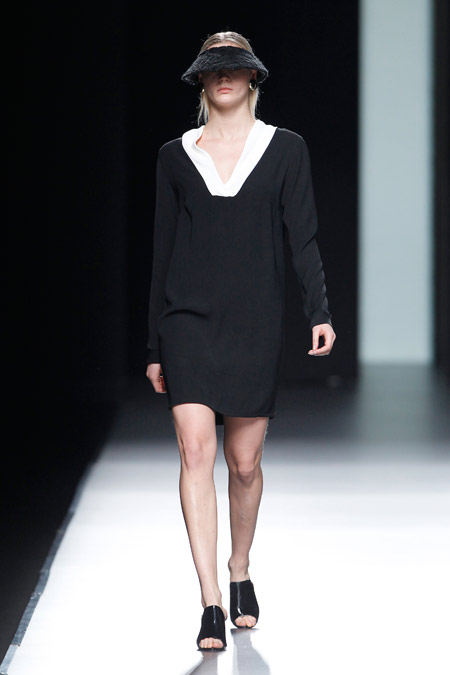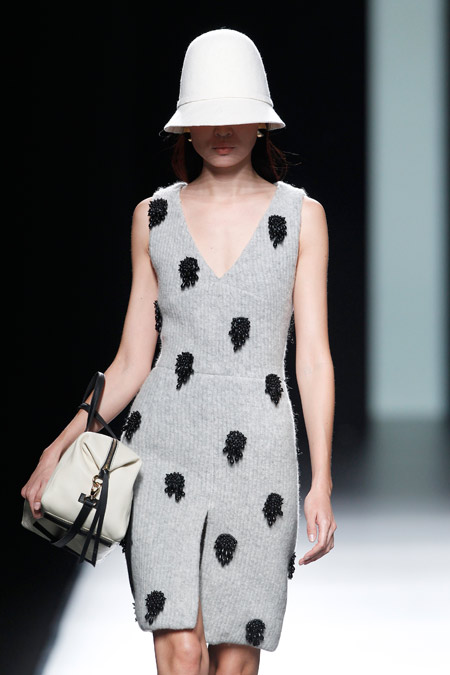 Collection Silhouettes Refined almost masculine lines but with a great feminine load. Relaxed Shoulders and silhouettes, almost oversize, where the shape is simply insinuated. Skirts and dresses above the knee that counterbalance the demure necklines. Subtle openings, high very high necks and accentuated hips.
Textures and Colors Absence of color. Monochromatic palette that ranges from charcoal black, pure white, snow gray and white orchid breaking the canvas with a linear print. Vertical freehand made stripes and a tartan that mixes textures, patterns and fabrics. A visual work that starts with the line as a concept.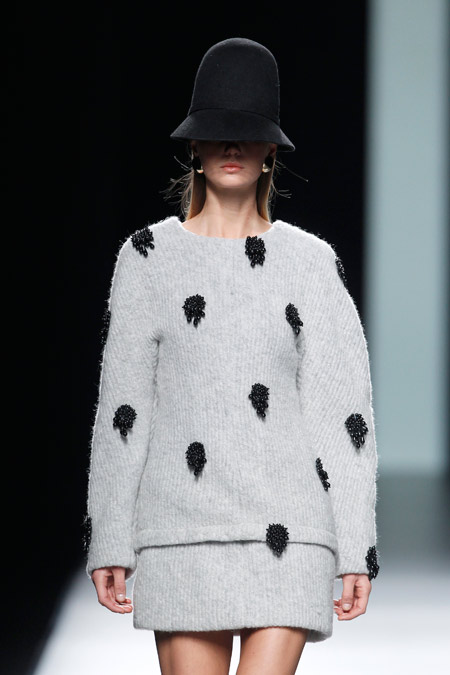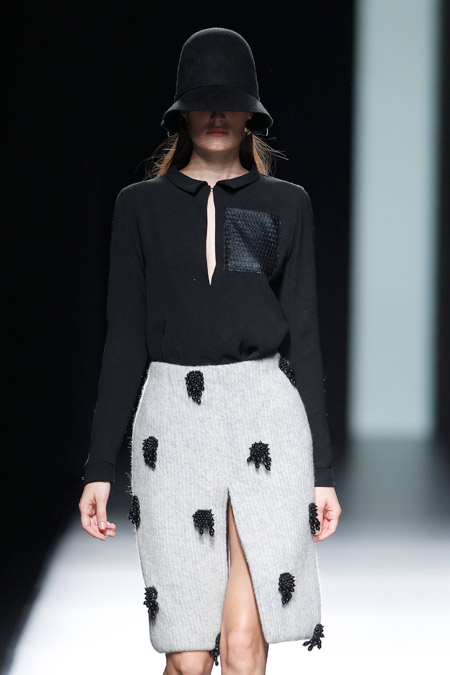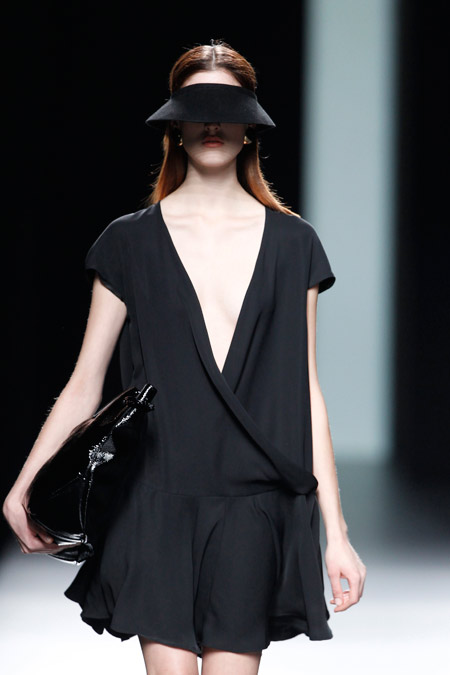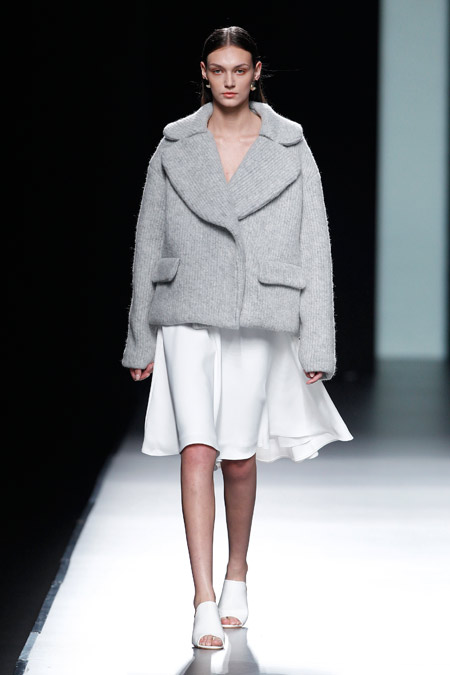 Natural fabrics with weight. Wool blend and Tweed Lurex, Mikado, triple acetate and cotton are lightened with silk, chiffon or lace. Meticulous job of glass and acetate applications that completes and adds value to the garments.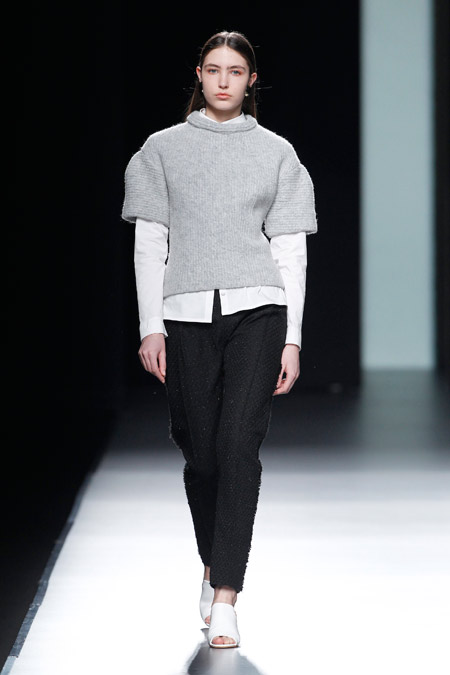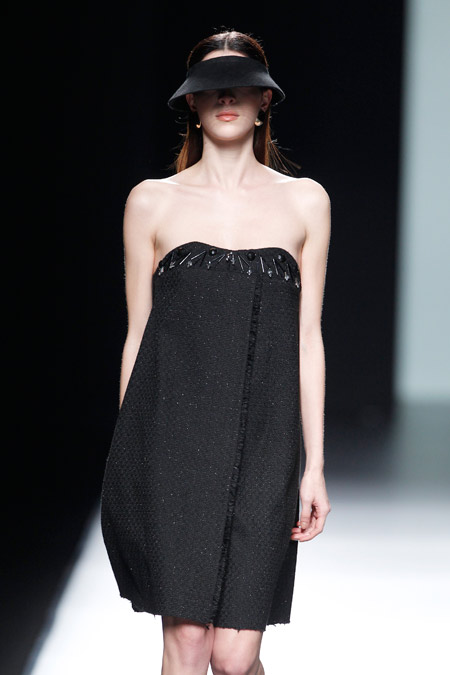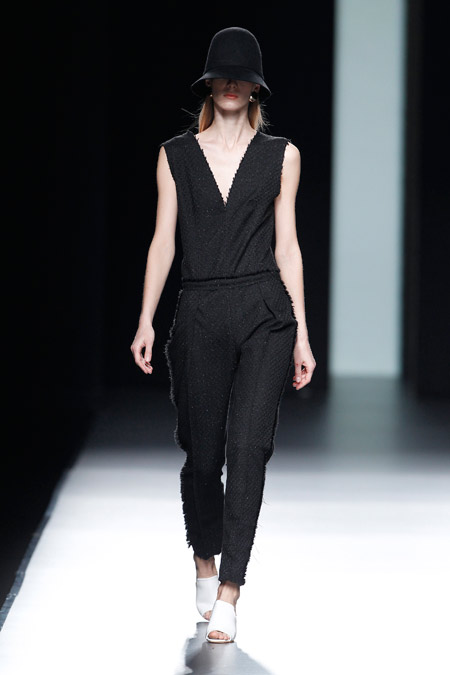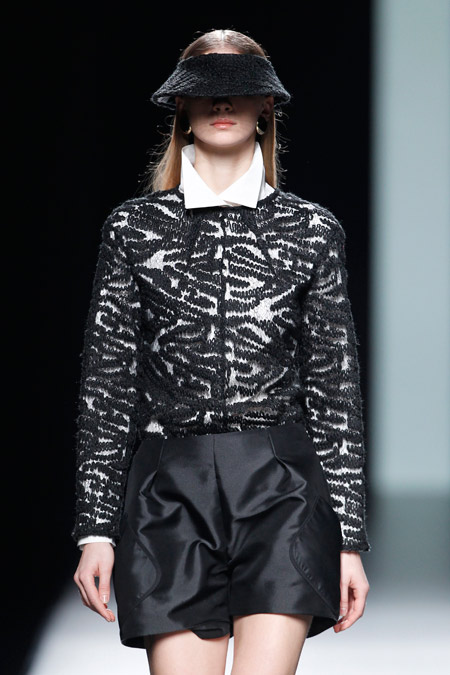 Collaborations Éric Gallais: With over 20 years of professional experience as a designer of handbags and accessories, Gallais has signed partnerships with companies and artists like Yves Saint Laurent, Loewe, Hedi Slimane or Tom Ford. This season, his name is attached to Moisés Nieto, both supporters of Made in Spain, the craftsmanship and perfection in execution. La Oca Sombreros: Carmen Diaz is an artist dedicated to the creation and production of hats, jewelry and couture accessories. Like Moses Nieto she designs all the pieces made by artisans creating unique designs in her atelier, this combined with the quality of the materials employed the hats, and headdresses are unique and exclusive.

Photos and information: image.net


Hits: 7679 | Leave a comment