Floral Metalica by Alfredo Villalba
All the Haute Couture models by ALFREDO VILLALBA are unique and exclusive. Handmade, couture is an ancient art, the process of creating an Haute Couture model begins with the choice of fabrics. The materia prima derives from weavers exclusively dedicated to Haute Couture; Switzerland, Italy and France. After the design process, undertaken by the Creative Director Diego Villalba, begins the first phase.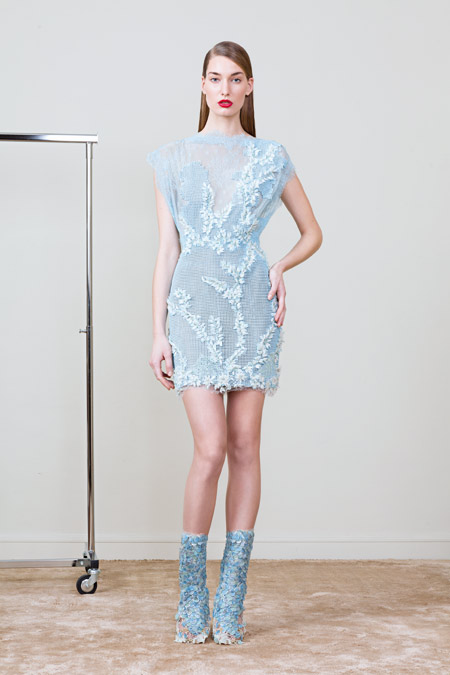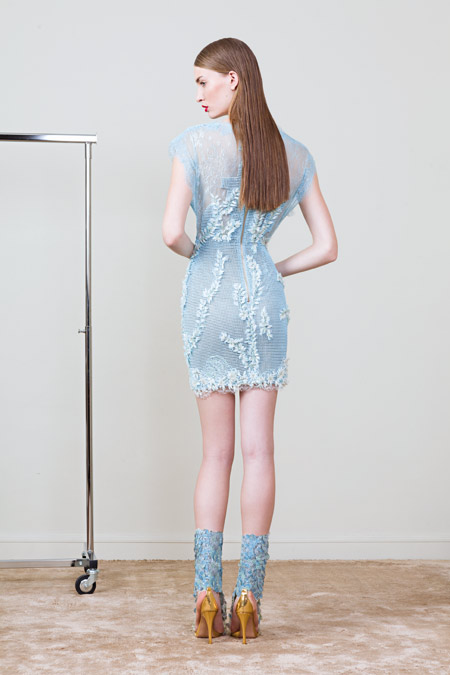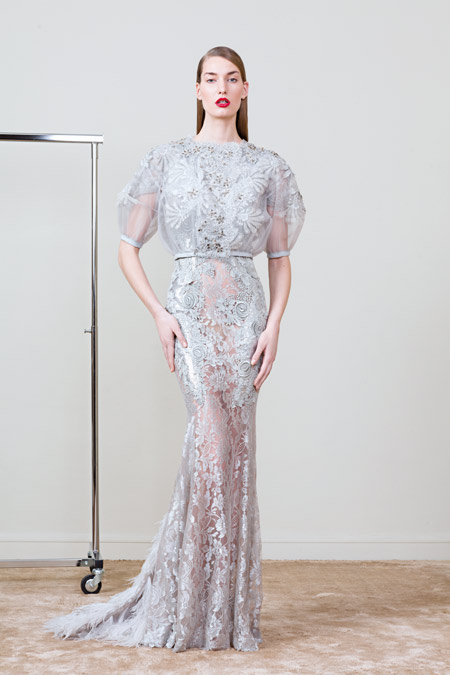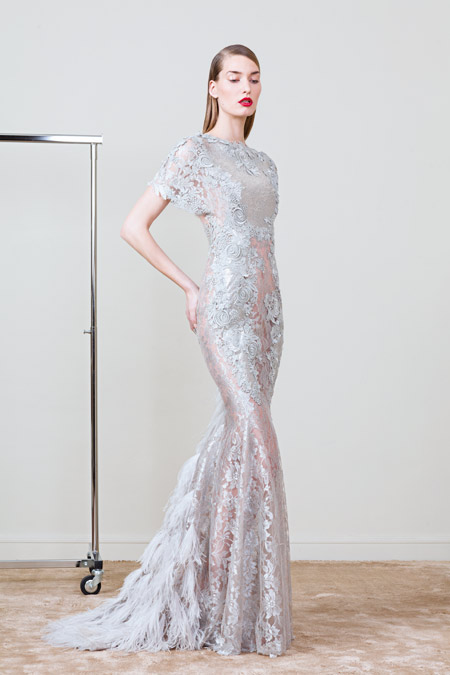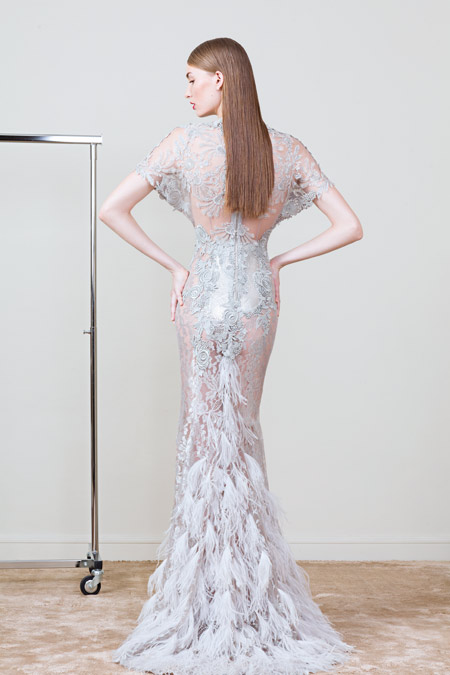 The delicate treatment of structuring the base model is performed using the technique of moulage; directly over a mannequin, afterwards decimated motifs of other Haute Couture fabrics are applied by hand on the model. Subsequently are added details of rhinestones, metals or Swarovski crystals also sewn by hand, one by one. Finally each model is thoroughly inspected, the seams are hidden and ultimate adjustments are made. Each Haute Couture model by ALFREDO VILLALBA entails between 150 and 300 hours of work in its confection and is accomplished entirely by skilled petite mains in the Atelier of the luxury brand in Madrid.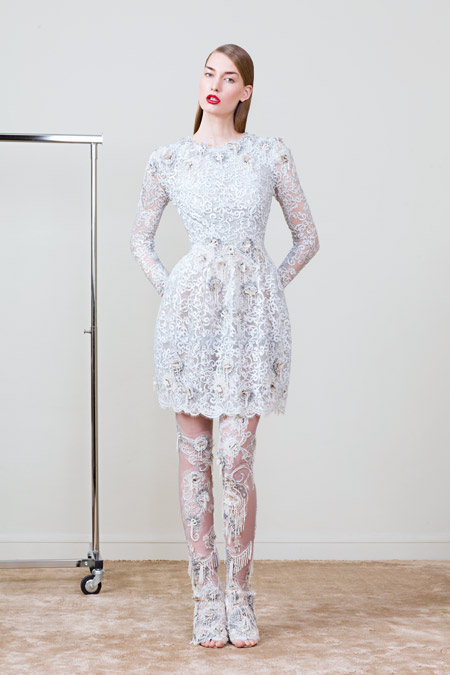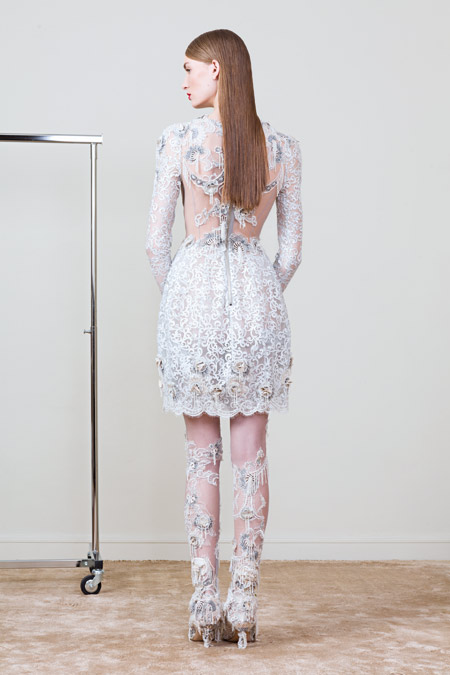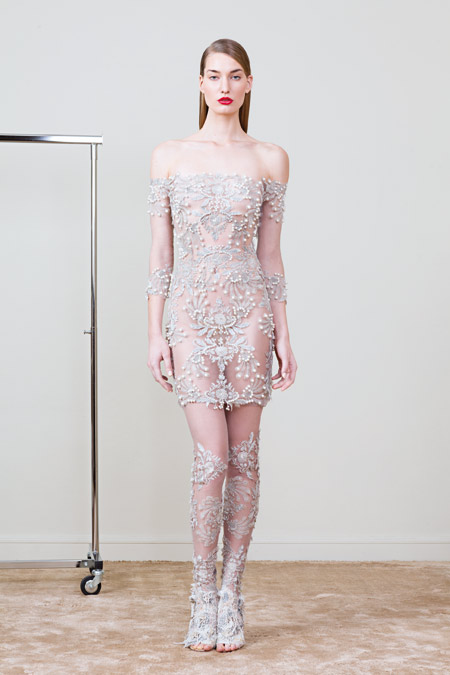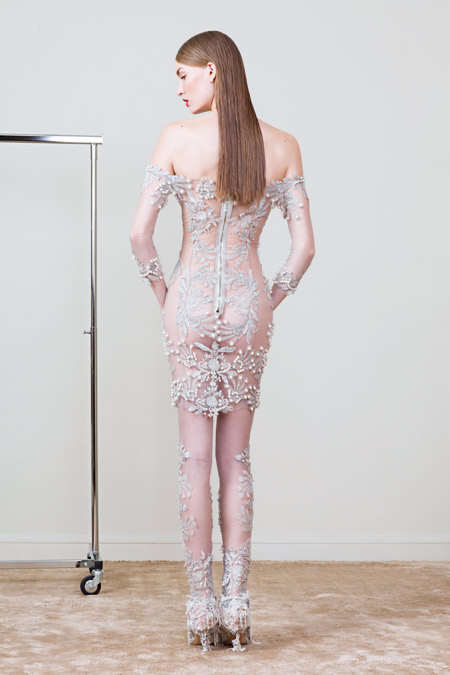 Seven are the exclusive models that comprise the Haute Couture Collection by ALFREDO VILLALBA SS 14, the luxury brand Made in Spain that redefines the aesthetic concepts related to Haute Couture. Seven unique dresses, fashion jewels inspired by a floral metalica.
Antagonistic concepts, seal of the Couture House, flowers and metal come together in a fashion collage. Portraits that enhance the shape of women, veiled by transparencies, of tulle, of lace. Long dresses spread kissing the floor, short dresses bloom into subtle leggings that render shoes covered with delicate floral motifs.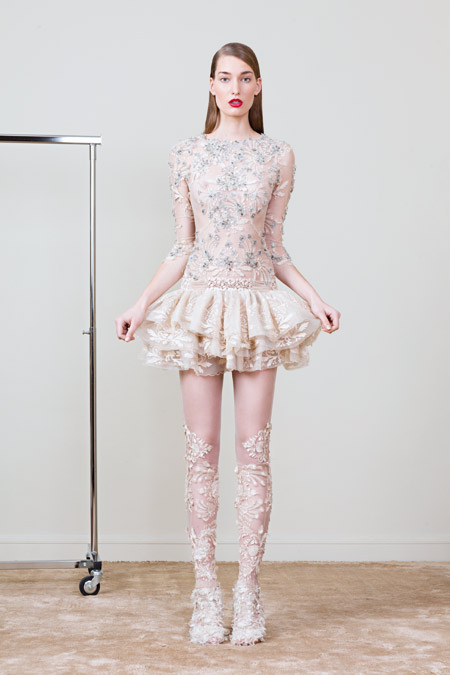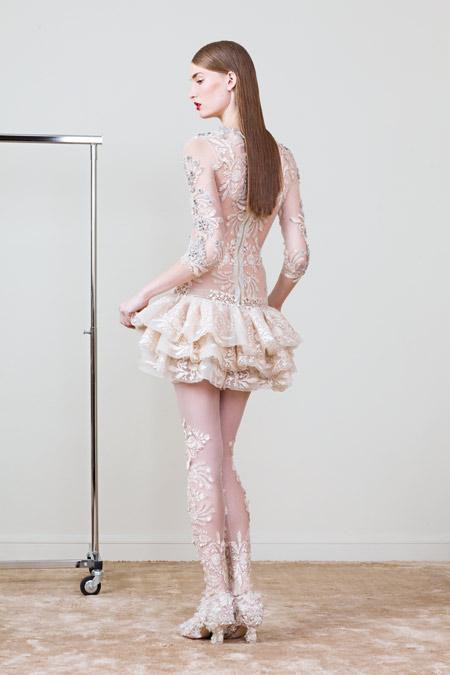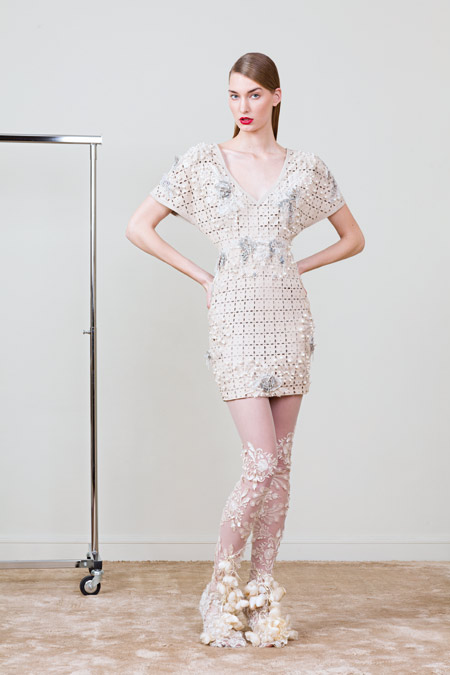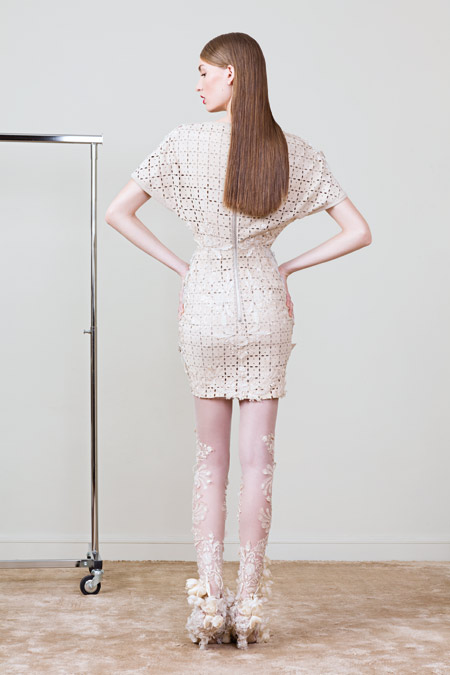 Metal mesh, guipure metallic thread, rhinestones, pearls and ostrich feathers, a textile nature enriched, metalica in a botanical garden. Tenuous colours, natural, silver, blue, raised embroidery, sensorial dresses that spin 360º, in search of the sun, in search of the moon, arriving at the reflection of beauty.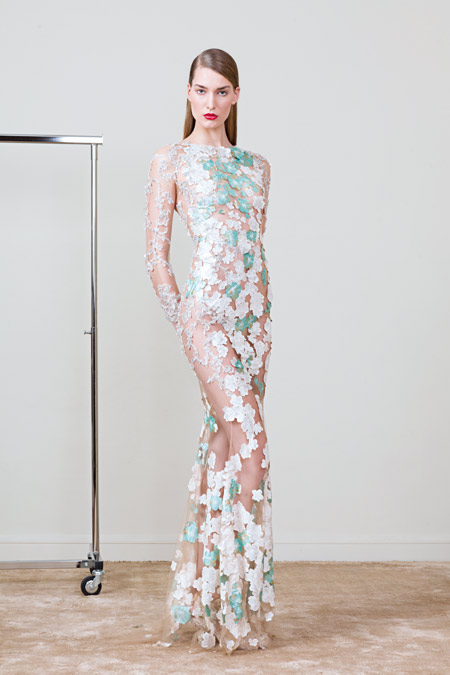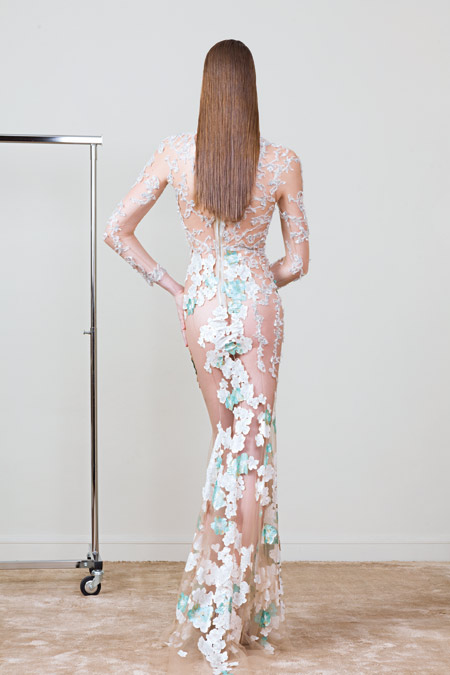 Hits: 8647 | Leave a comment