AGNONA collezione UNO by Stefano Pilati
"Moving forward" says Stefano Pilati, from the 'ready-to-buy' pre-fall 14 collection available in the Milan store in via Sant' Andrea, the result is the new AGNONA collezione UNO by Stefano Pilati, presented exclusively today.
The fabric archive inspired Pilati on many levels: double-face cashmere, wool and alpaca.
The colour palette has a 'retro' feeling, present in the 'dusty' nuances that influenced the very bright tones like turquoise, pink, tangerine, yellow, as well as ivory, navy and many more, used especially in the knitwear section.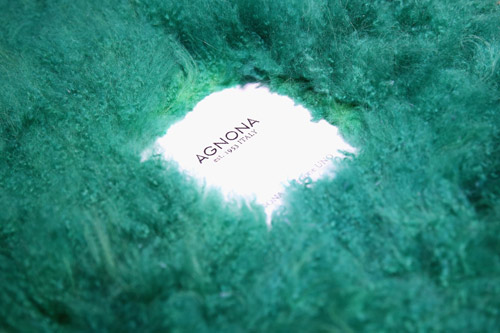 Wool/viscose, cady viscose and wool/crepe have been woven with traditional techniques to achieve authenticity.
The concept and the notion of movement was the focus and the point of departure for the design approach: from draping blouses and dresses with a simple gesture of a single cut, to volumes expressed in different silhouettes of tailoring like oversized coats, riding-coats, blazers and wide legs pants, and evening dresses.
Technically, absorbing darts and side-seaming a theme of 'waves' that flows throughout collezione UNO, a women in power with her femininity as well as her masculinity is defined as being elegantly "present" and original.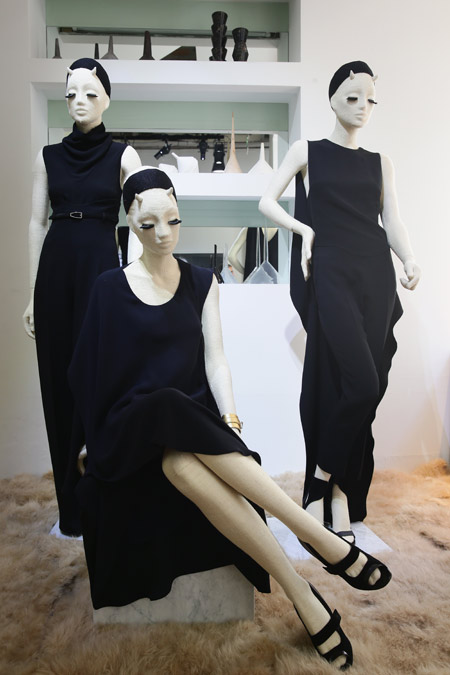 "A collection of timeless 'must haves' to complete a wardrobe for a woman's very luxurious lifestyle that includes feeling and looking comfortably beautiful and warmly sensual in every occasion: from the most private to official attendances" says Stefano Pilati.
Daywear mostly navy and black with an intervention of colourful waves develops into cocktail looks: a category that the designer just introduced into the brand.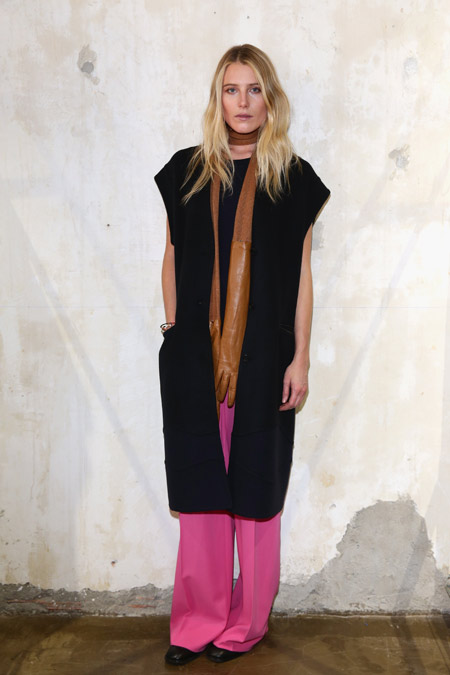 A wave of movement to step into the AGNONA world and AGNONA personality this season is represented by the actress and the Creative Director's friend Dree Hemingway, already modeling in the latest Advertising Campaign by Inez & Vinoodh.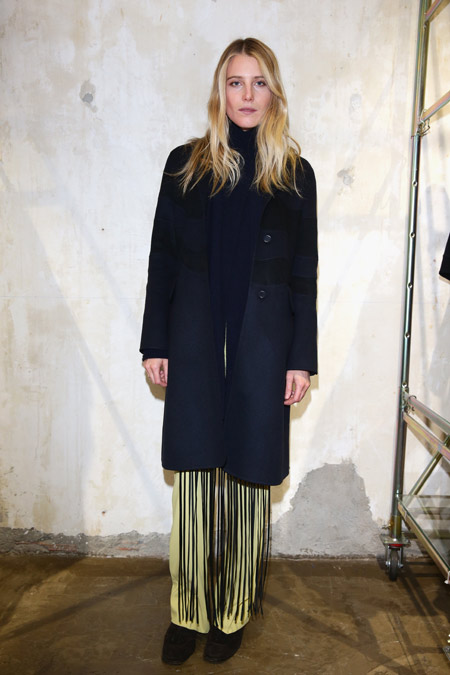 Photos and information: image.net


Hits: 13018 | Leave a comment