Overview of the Franklin Eugene Resort Collection Men's Spring/Summer 2015
The 2015 Franklin Eugene Men's Wear Line, entitled Franklin Eugene Resort, features a collection of ten different silhouettes ranging from dressy casual, corporate and formal. The color palette transitions from sky blue, to navy blue, to off white, and finally, jet black.
The ten silhouettes transition from shorts with a "Hollywood waist" (The Timmy T) to a Tuxedo (The Sylvest). In between the two, there is something to suit every man's taste. The line offers every man a selection that echoes his personal passion, strength, and style. Each design is a manifestation of the best part of a man's inner spirit and is made with exceptional fabrics of high quality: super 100's wool, silk, and cotton.
The Franklin Eugene Resort Collection is available in bespoke couture and ready to wear and customers purchasing bespoke couture have the option of upgrading their fabric selection. The collection has varied installations including The Anthony L, The Connerr, The Domenic James, The George Frederick, The Ipston, The Timmy T, The Tyler Tibbs, The Sylvest, The Brently, and The Marco. The collection is available for wholesale ready to wear pre-order. The collection will be available for viewing by appointment at the Franklin Eugene Milan, Italy showroom during Milan Men's Fashion Week Men's Spring/Summer 2015.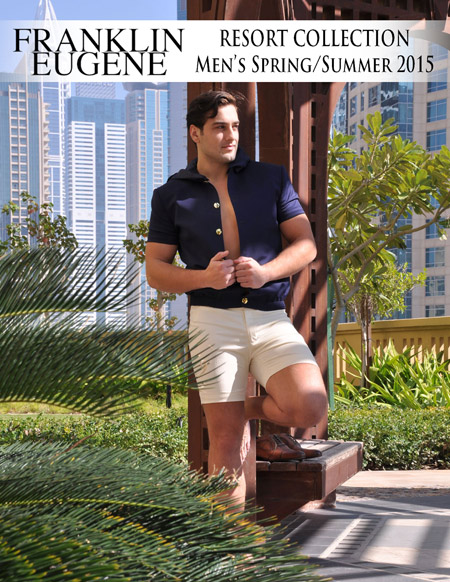 Design Inspiration for the Collection
Design inspiration comes from all things inherent to resort living - the sun, the sand, the water, the wind, the resort boardroom, sport, and the rhythm of the night. The collection is a stunning and refreshing fusion of style and the relaxed man on resort holiday.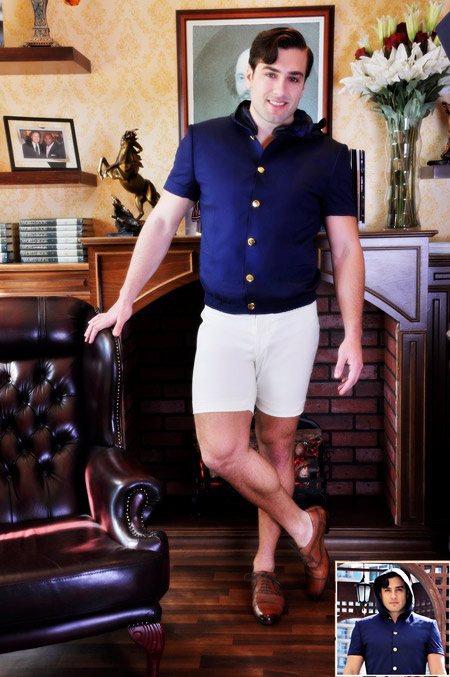 Background on the Designer
The designer received his formal training in fashion from London College of Fashion. His creations express passion, strength, vision, craftsmanship, and style. When a man walks into a room in Franklin Eugene, he stands out for all the right reasons. Mr. Eugene is the originator of his trademark eight button arm cuff and the hallmark of his Franklin Eugene Resort Collection – The Jirt (worn as a jacket or shirt). "With Dubai being one the world's top resort travel destinations and our flagship boutique located in one of Dubai's premier live, work, relax, resort lifestyle communities (Jumeirah Beach Residence), it was only natural that this collection would come to pass. It was a great joy to bring this collection from my sketches, to my design studio, to the world" stated Eugene.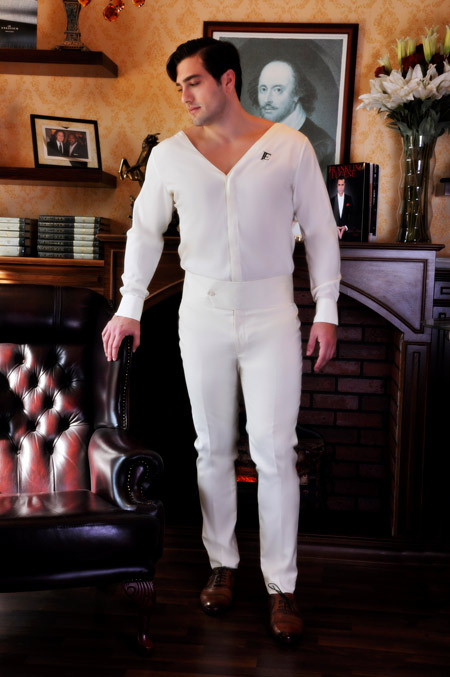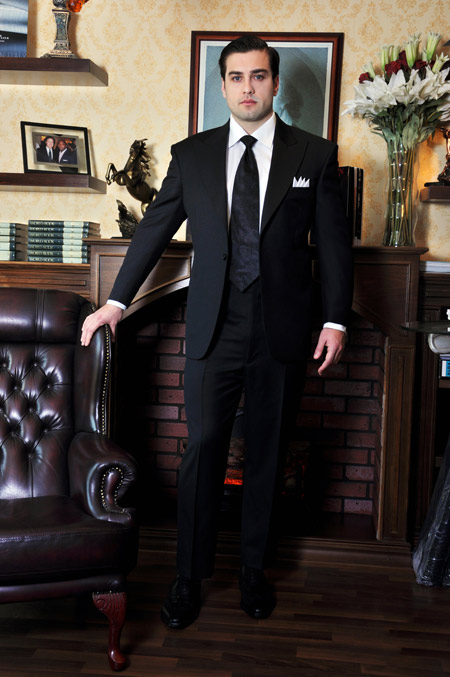 The Franklin Eugene Man
The Franklin Eugene man is completely engaged in the world around him. He enjoys sport, culture, and the best things that life has to offer. He is as comfortable on the football field as he is on the dance floor and in the board room. He wants his clothing to be an outer reflection of his inner best self, and when he walks into a room wearing Franklin Eugene everyone notices. He is in a class of one. Franklin Eugene – "The Strength is in the Cut."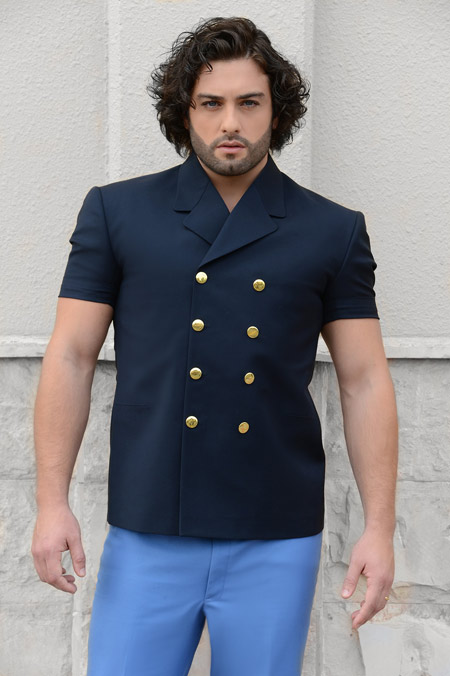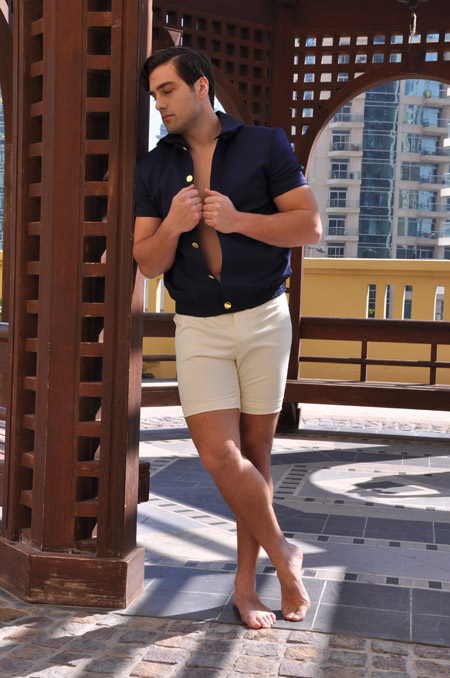 Photos and information: image.net


Hits: 12939 | Leave a comment