Fall-Winter 2014/2015 collection by the London based designer Ekaterina Kukhareva
Ukraine-born knitwear designer Ekaterina Kukhareva, who launched her line in 2009 after graduating from Central Saint Martin's with BA in Textiles in London, presents her Fall-Winter 2014/2015 collection called Skazka (A Fairytale).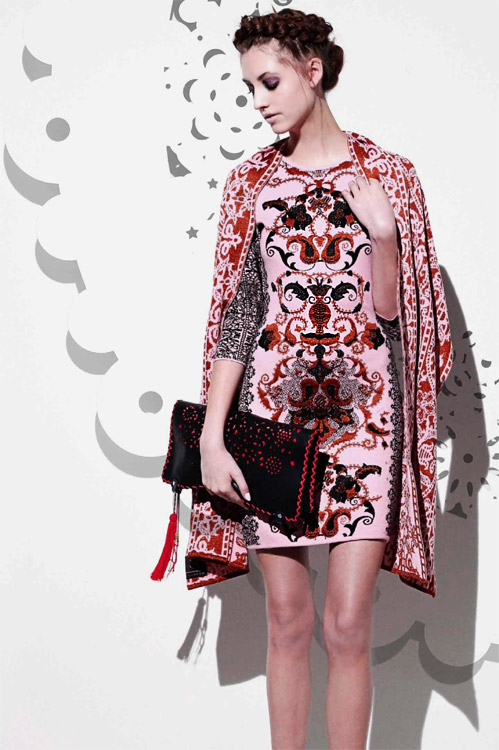 Producing unique knitted fabric, her label is known for its luxury hand-made trimmings. In this collection Ekaterina once again demonstrates her mastering of knitwear techniques, and spins tales of Peasant adventures across broad gathered skirts and glittering separates of tops threaded with metallic lurex, wools and fine gauge Italian yarns.
Castle turrets and onion domes form horizons around dress hems, whilst intricate Trompe l'Oeil lace patterns run down sleeves and side panels, leaving extraordinary roses to climb their way up pencil skirts and matching tops.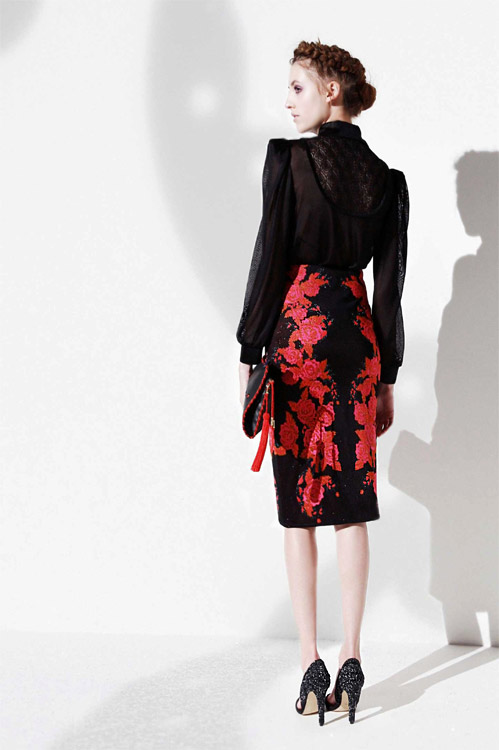 The fur trimmed cropped jackets, hooded capes and tops featuring gathered shoulder detail, trace the Mediaeval Russian influence, whilst the vibrant floor length column dresses and A line cocktail wear suggest a modern bohemian decadence. Blacks and midnights anchor this wonderful palette of teal, rose pinks and scarlets, allowing Ekaterina to pick out depth and detail of her wonderful scenes, as if painted in some magical, Fairytale Land.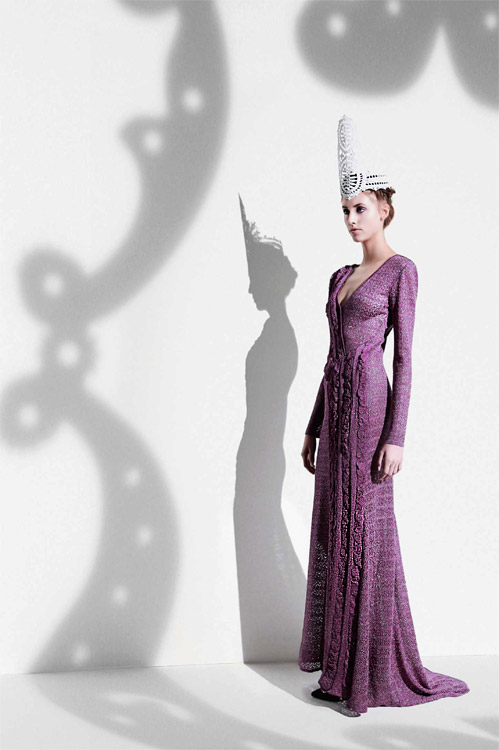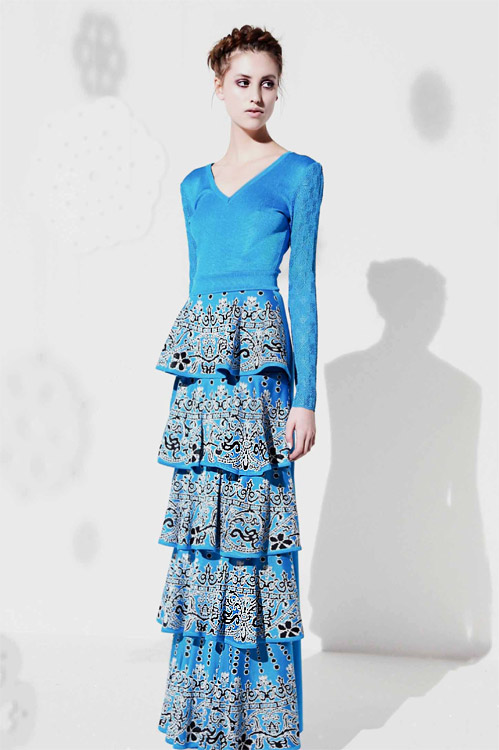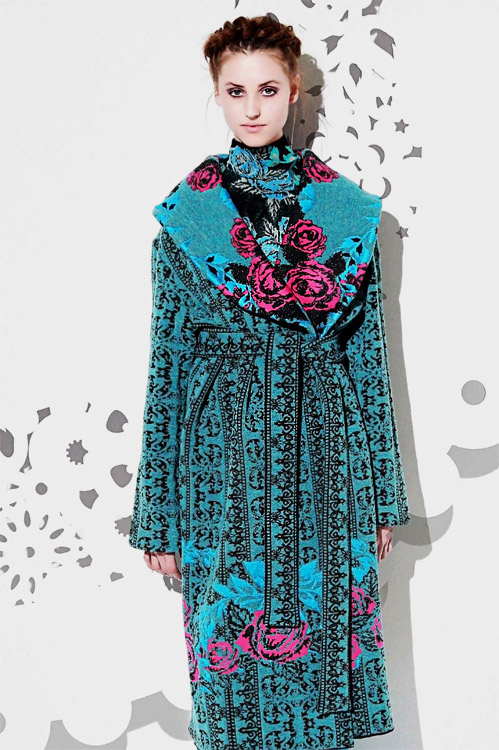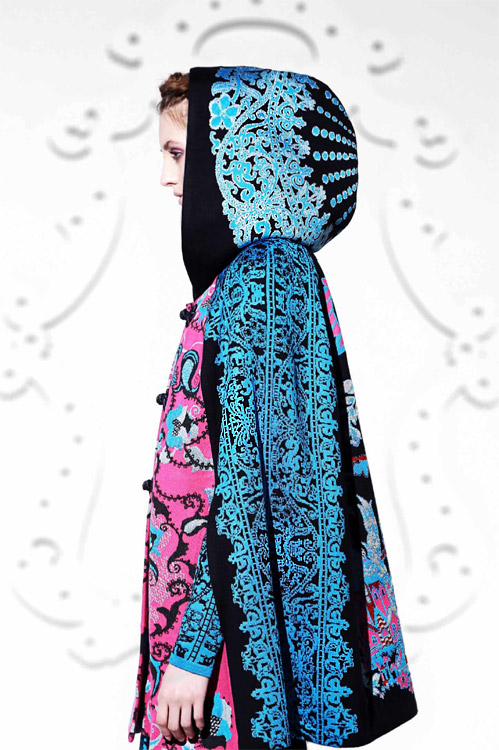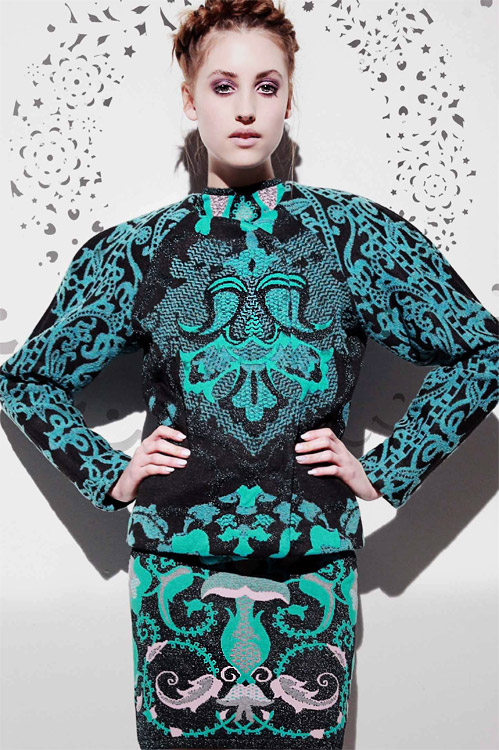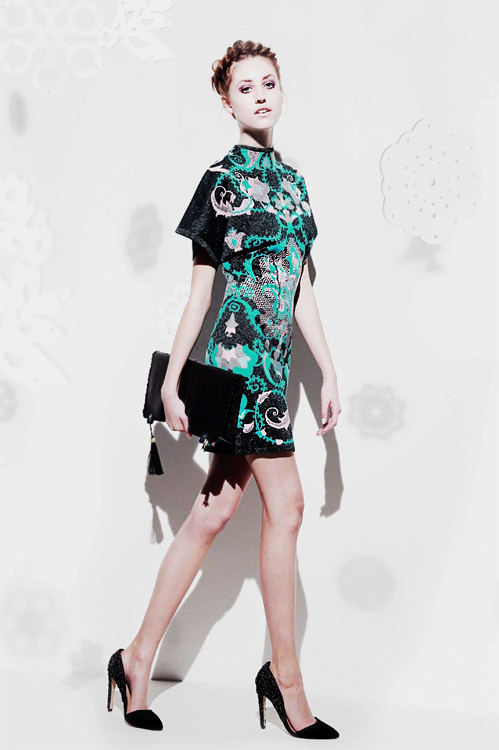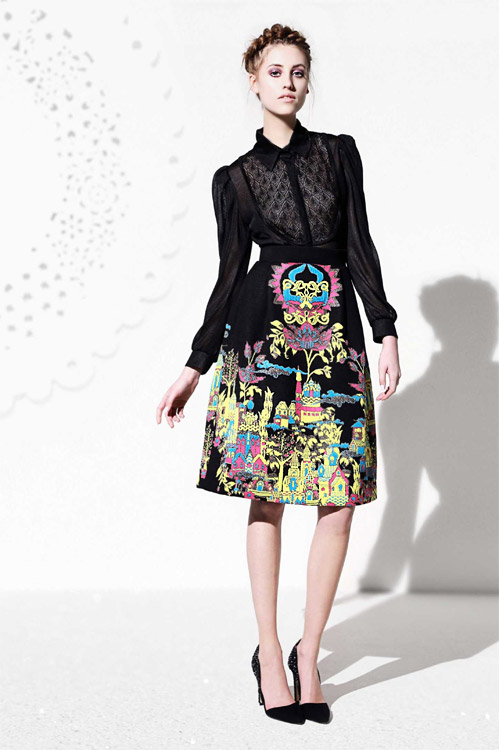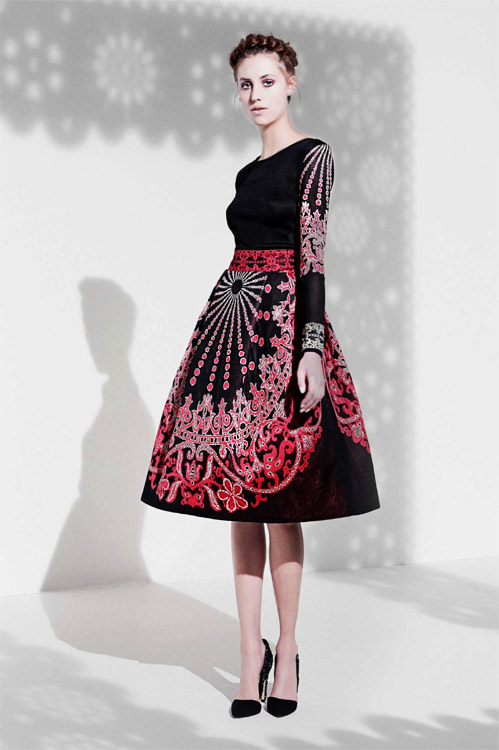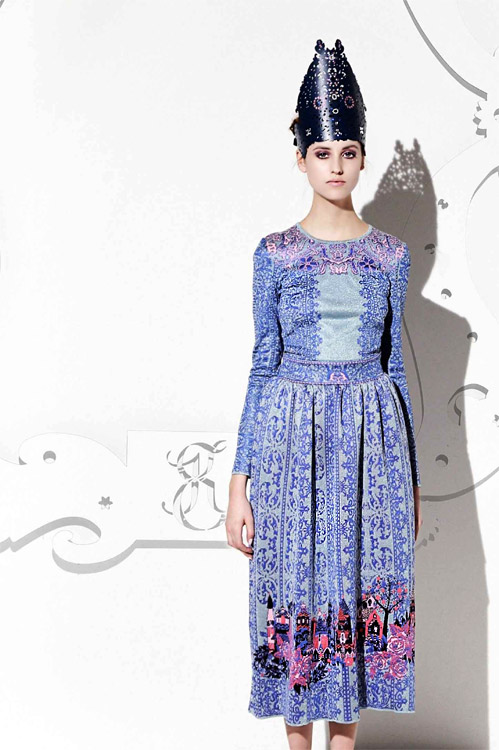 Photography: Philip Meech
Styling and Direction: Masha Mombelli
Make up: Yin Lee
Makeup Artist Hair: Indira Schauwecker, Tony & Guy
Graphics & Accessories: Jan Leung Fernandez
Set design: Riitta Hakkarainen
Model: Marie Kapferer, Select Model Management


Hits: 10742 | Leave a comment