Emporio Armani womenswear collection for Fall-Winter 2014/2015
Emporio Armani is one of the brands that presented their Fall-Winter 2014/2015 collections during the Milan Fashion Week.
You can see unusual combinations of fabrics and mixture of feminine and masculine elements in the collection, which offers contrasting daywear and eveningwear.
'The clothes were put together in a way that projects a strong attitude', said Giorgio Armani about his models.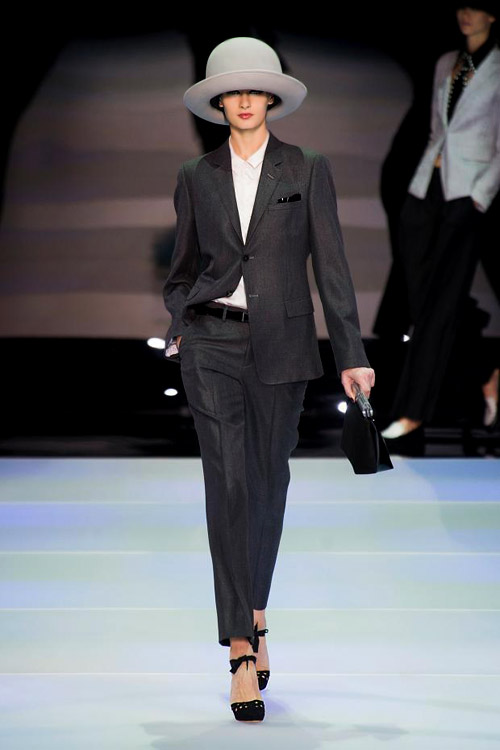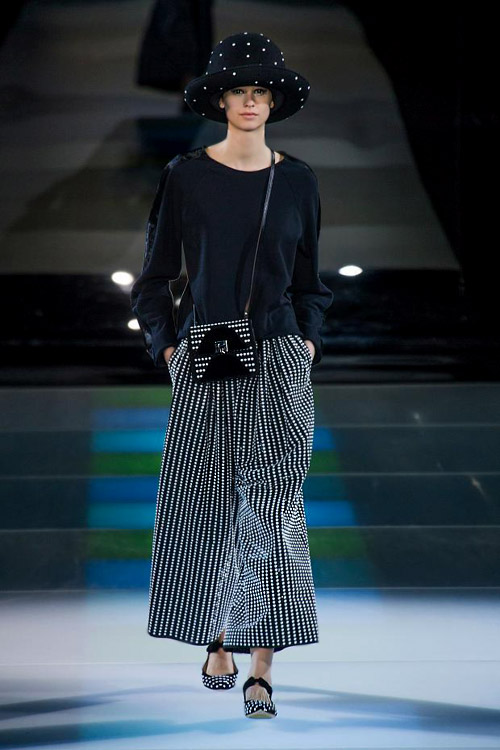 Colors are black, white, turquoise and variations of gray.
Styling is youthful and has some Charlie Chaplin motifs.
Collection includes: oversized trousers, jackets and T-shirts with a cut-off waistcoat effect, ankle-length skirts. Bermuda length shorts, little black dresses, long coats, wide-legged trousers, black crystals, velvet, oversized black or gray felt hats, micro pearls, clutches, leather leggings, heavy soled shoes, blousons, Plexiglas ties, belts and bracelets, tuxedos.

Let's take a look: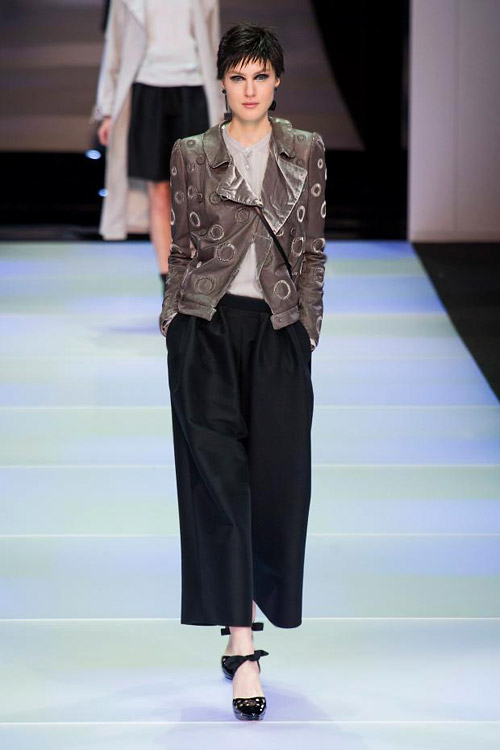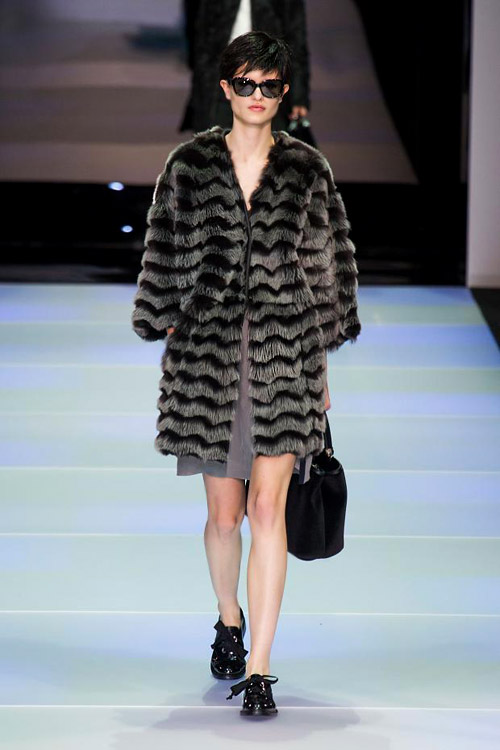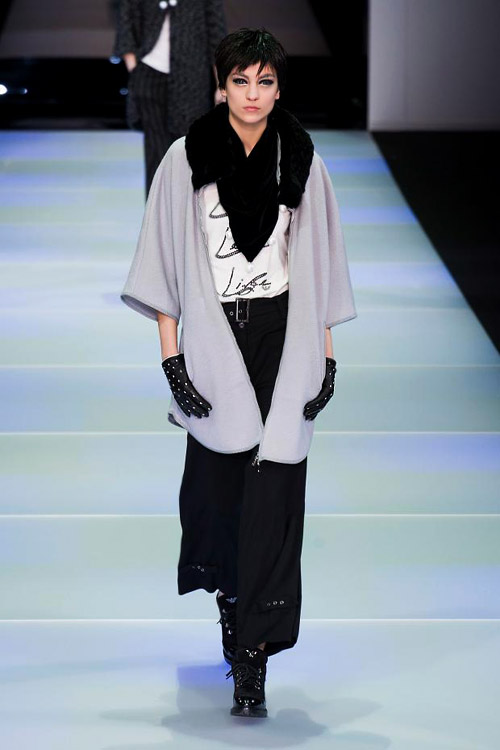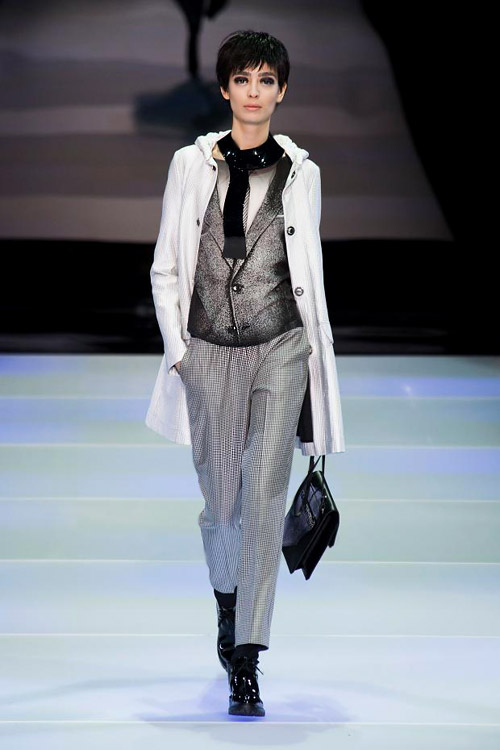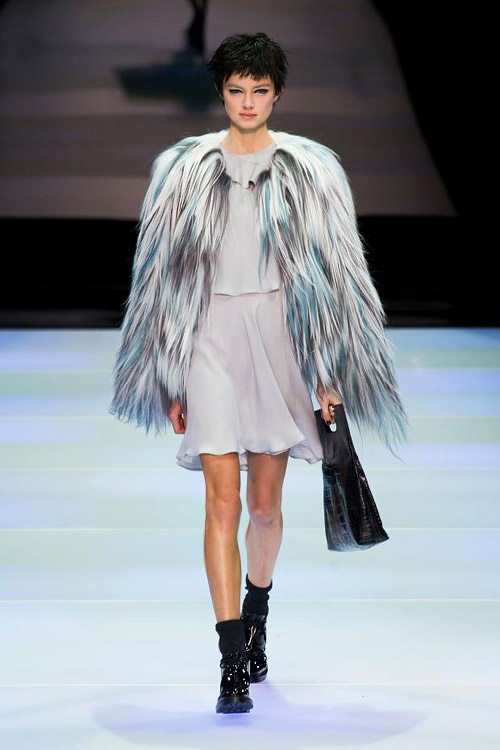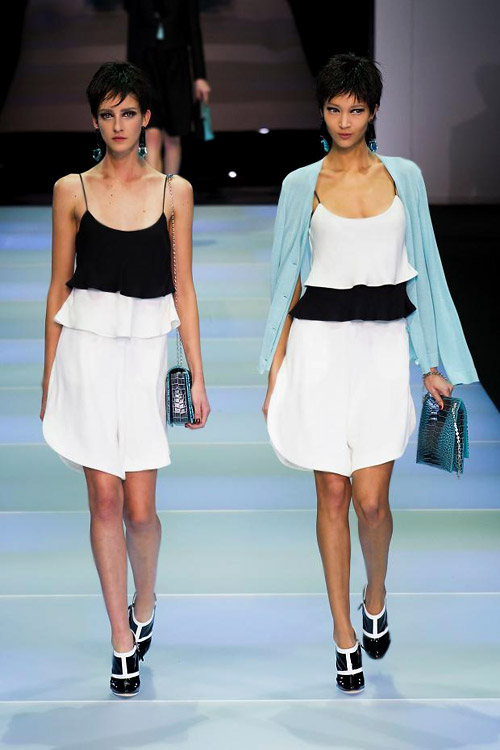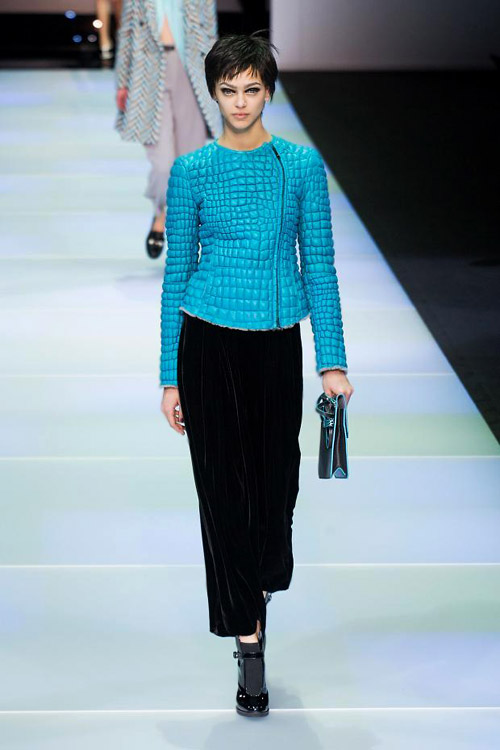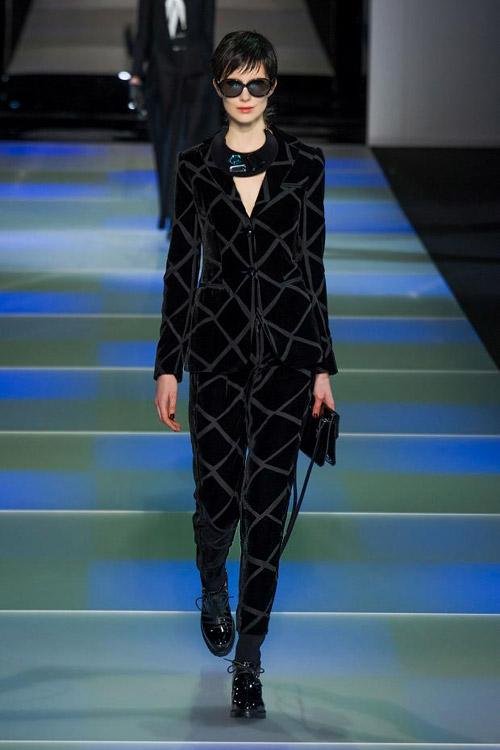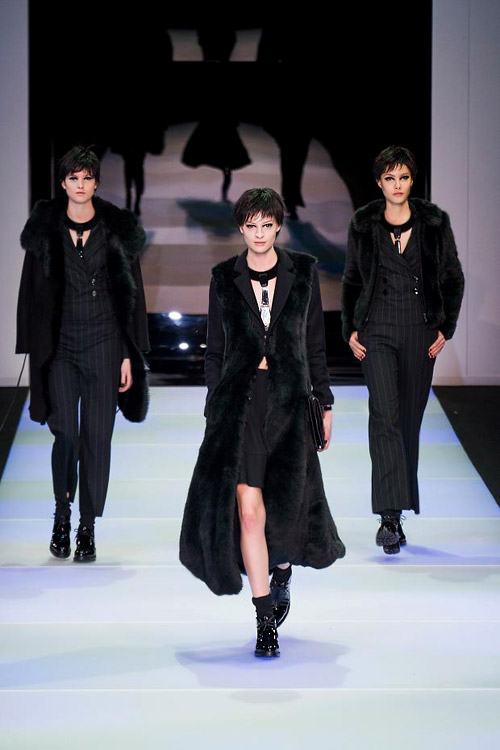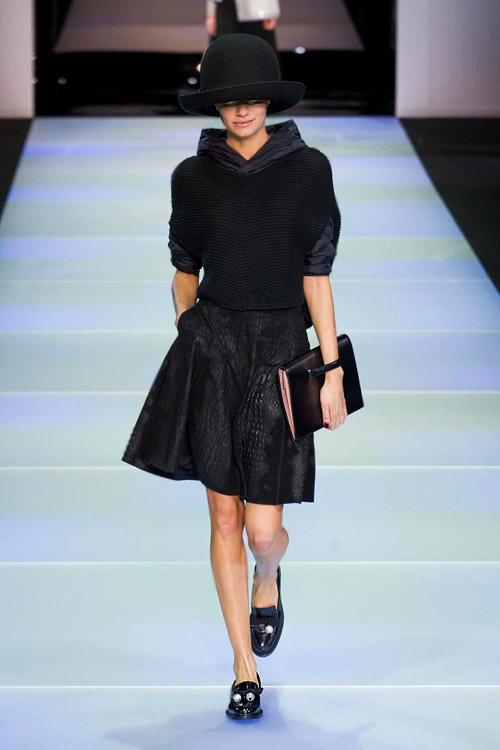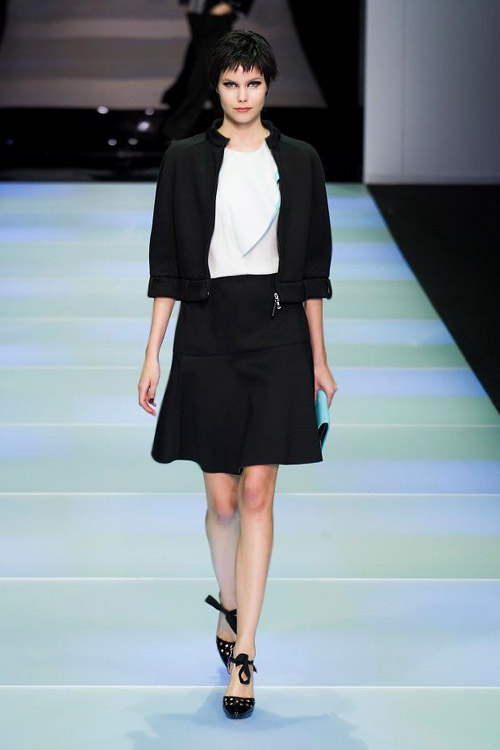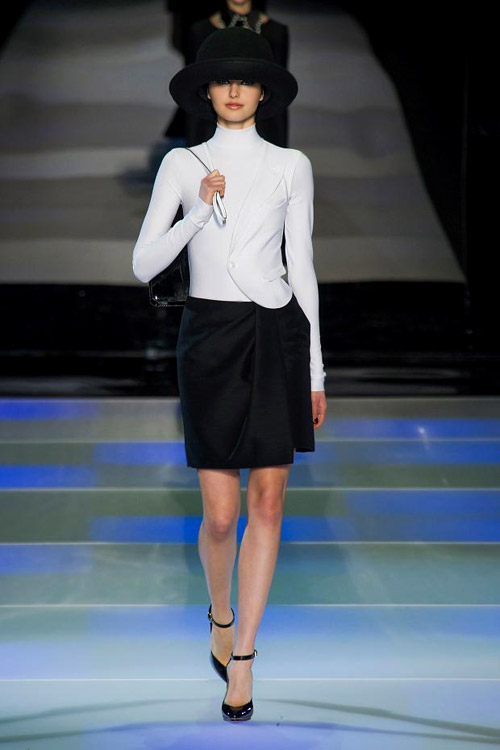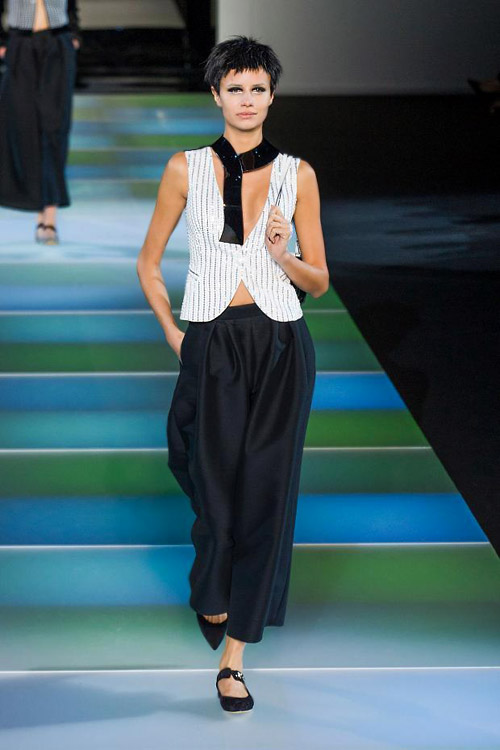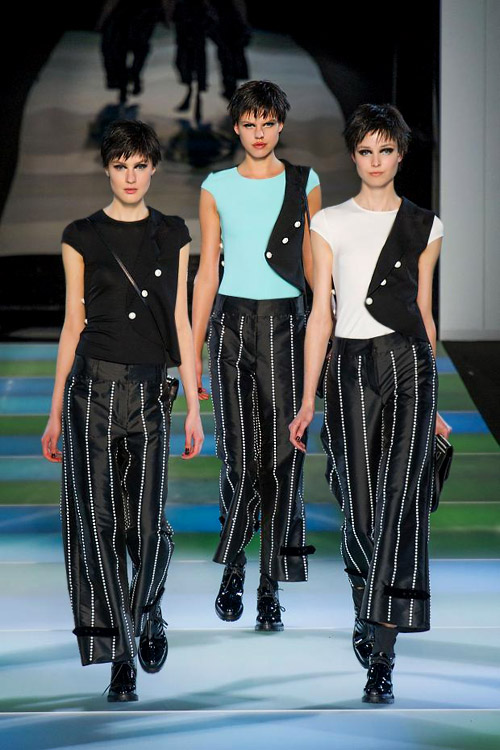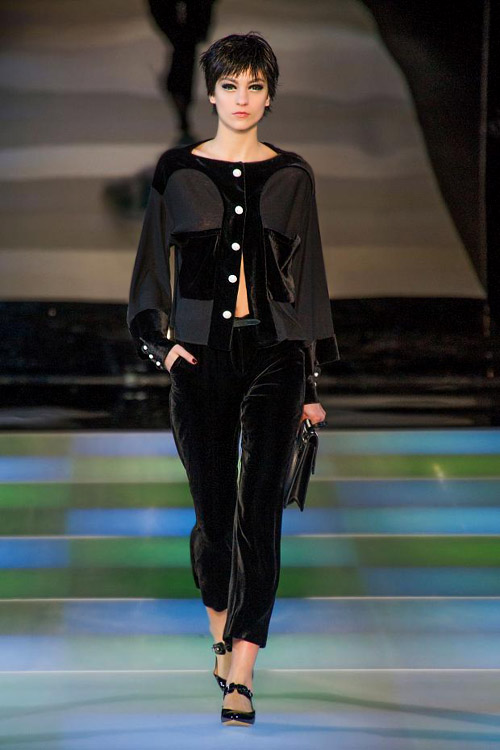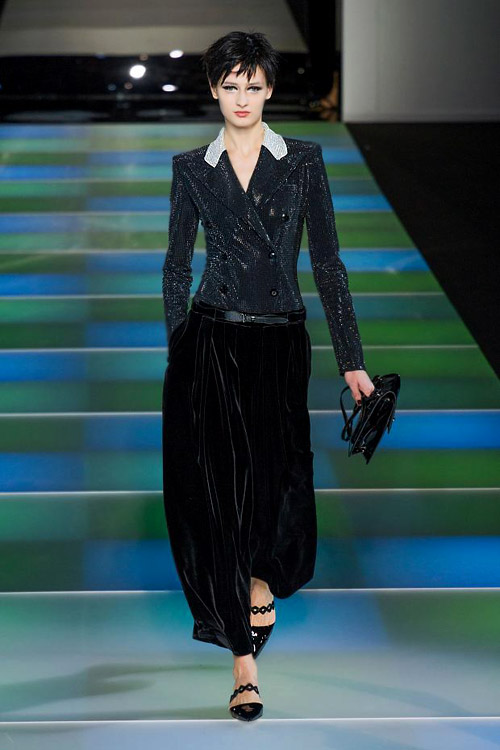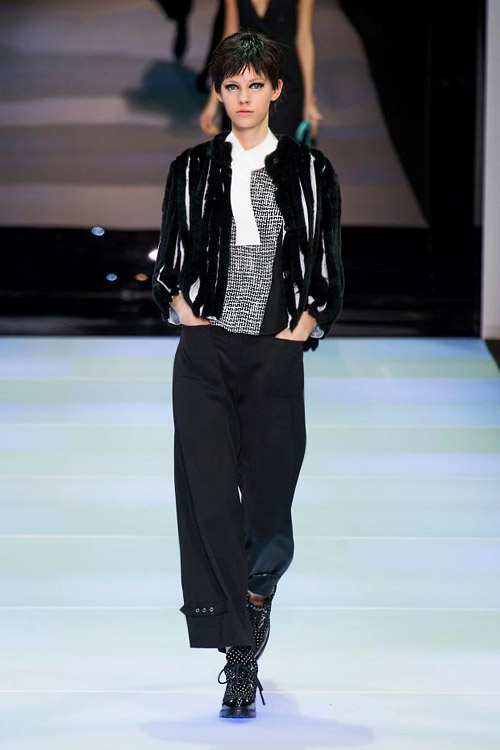 Photos: fashionising.com


Hits: 11580 | Leave a comment