ÁLEX by Juan Vidal
The first time they told me her name I didn't think of how violent it would be to love her masculine side. We both harbor opposite principles. There is no doubt that her nature is stronger than mine.
Alex never combs her hair. She is restless and somewhat haughty, those kind of girls who would rather wait standing than sitting. She is always found nervous, with a suspicious look and a small mouth. Very confident of herself, but nevertheless nothing calms her. Nothing but my soul: biting her mouth is overcoming her in battle, sour strawberry who dyes blue my manhood.
References:
The legendary jacket worn by Paul McCartney during his 1973 first solo US Wings Tour, known as the "Fields Strwaberry jacket" and based on the song that bears this name, has been the main inspiration for this collection. Strawberry thus leaves its female character to be part of rock history and is the perfect item in a collection that plays to feminize the masculine and vice versa.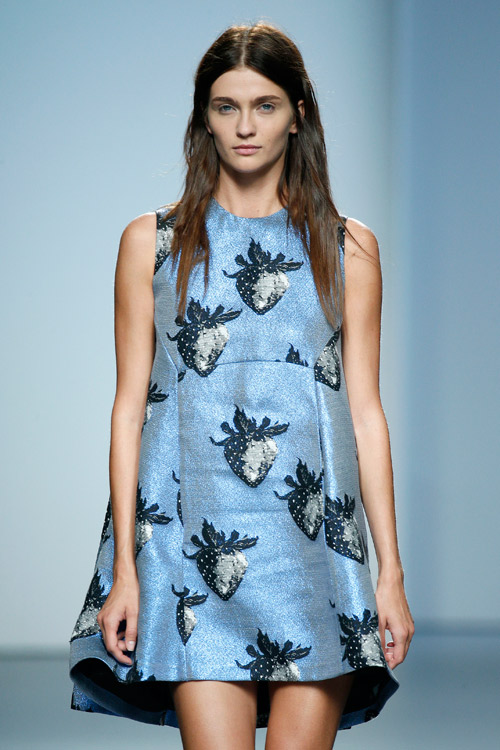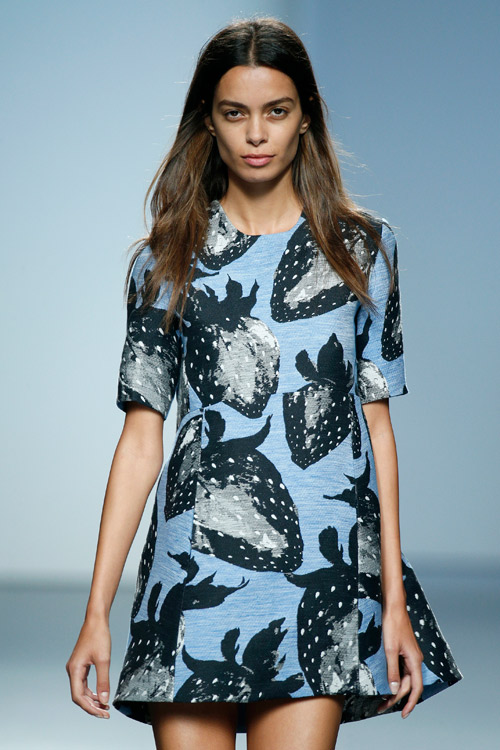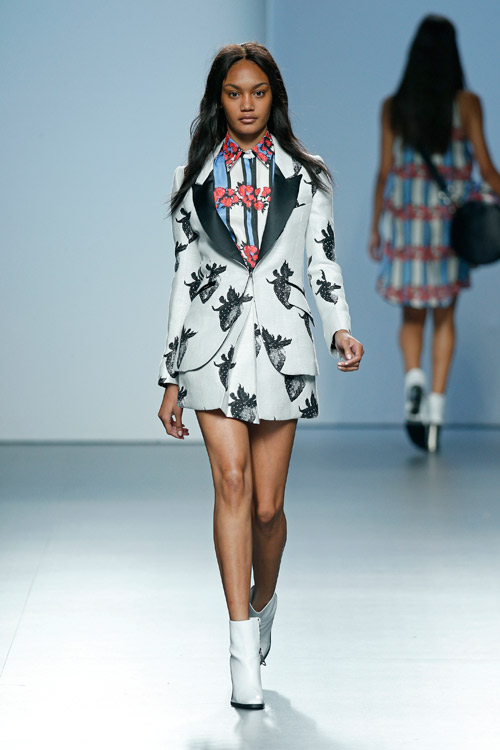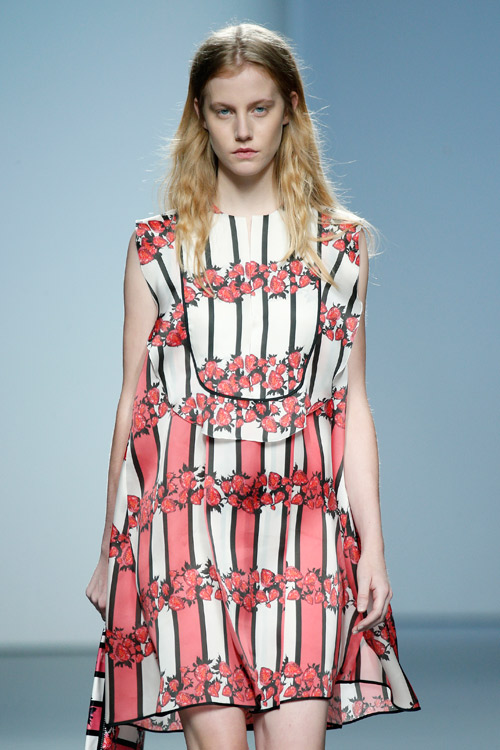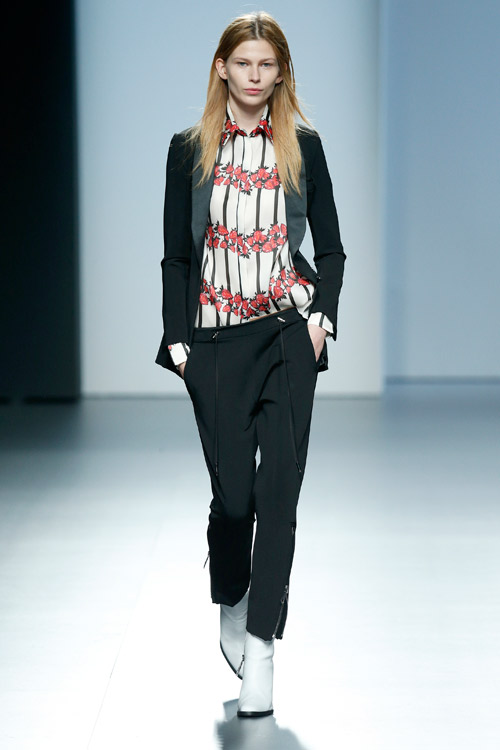 Collection lines:
The highlights from this collection are the suits and light blazers half lined decorated with maxi metal nickel zippers in pockets and purse pockets.
The trousers get the main importance showing themselves in several ver­sions: semi sport baggys with metal handles, to skinny leggings with elastic bands in contrast, and male baggy shorts over the knee length.
The shirts play to be dresses, and are presented in various oversize fabrics of poplin or gazaar. On the other hand, te dresses are enriched with shirting details such as smoking collars, harnesses and frontal pleats.
Finally, femininity comes from the hand of the Swing dresses on line A, with a strong renewed vintage character, reaching its maximum splendor in its glass hand embroidered version.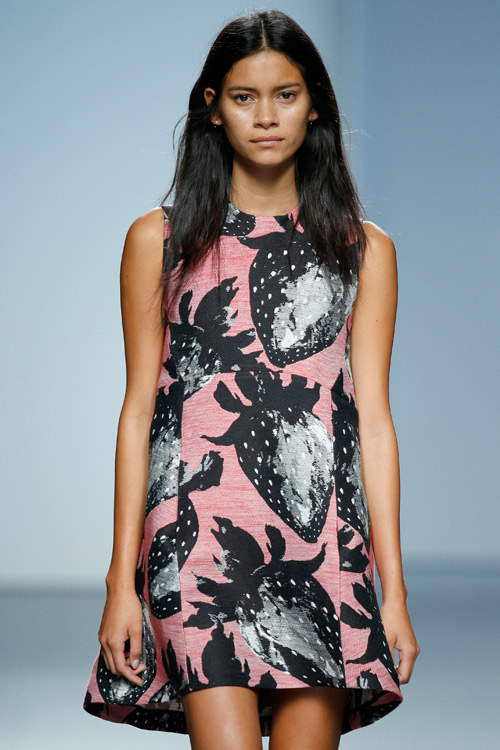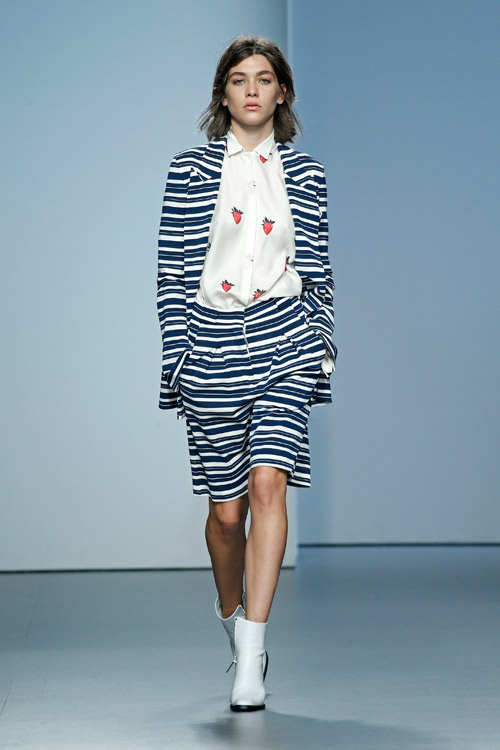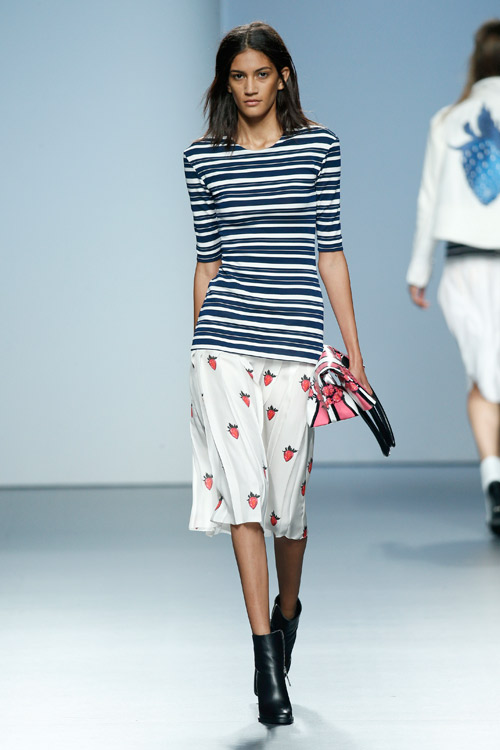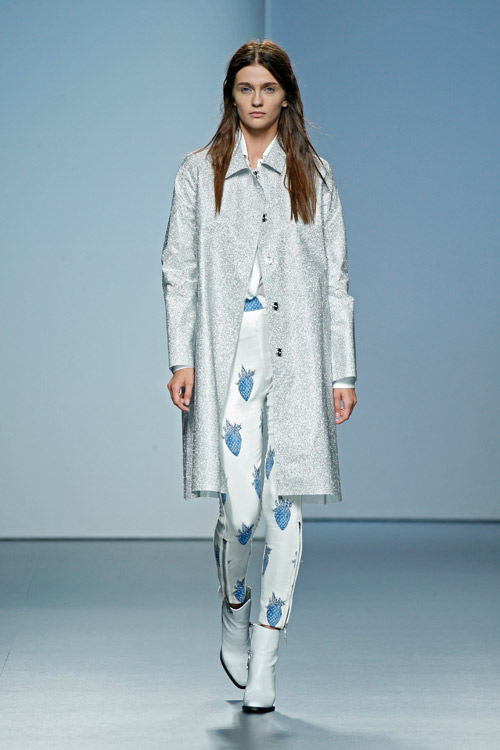 Fabrics:
The majority of the fabrics have been personalized with the leitmotif of the co­llection; the Strawberry.We see this print on different versions of silk, gazaar, poplin and leather, even woven on jaquares with linen and cotton construction for the maxistrawberries, cotton satin for medium size, with spandex for the jeans, and finally with lurex for the more special pieces. The dense knitted viscous in its more sophisticated version gets is special important on all plane or striped garments, from minimal dresses to armed tailor suits, wich combined with satin lapels lead us to a new smocking. Two kinds of stripes live in Alex, a white and black beatnik along with a navy version in blue and white.
Colors:
White, black, blue, and red as the main color palette. A renewed classic "Prin­ce of Wales" with a yellow background for the most casual part. And an elec­tric blue lamé and black for the night.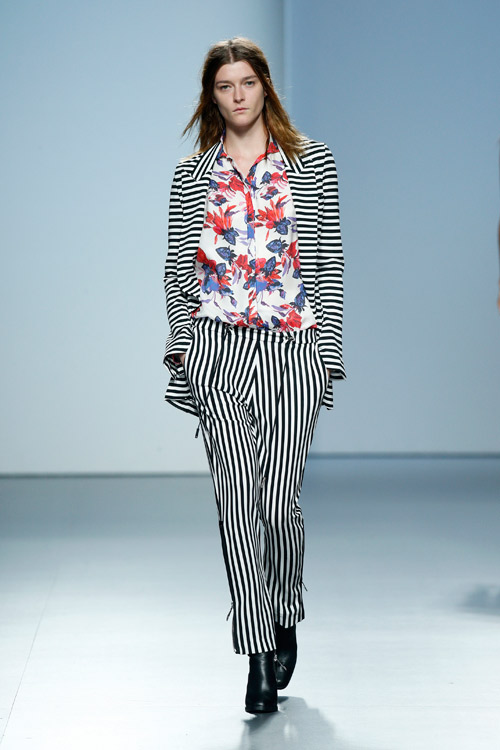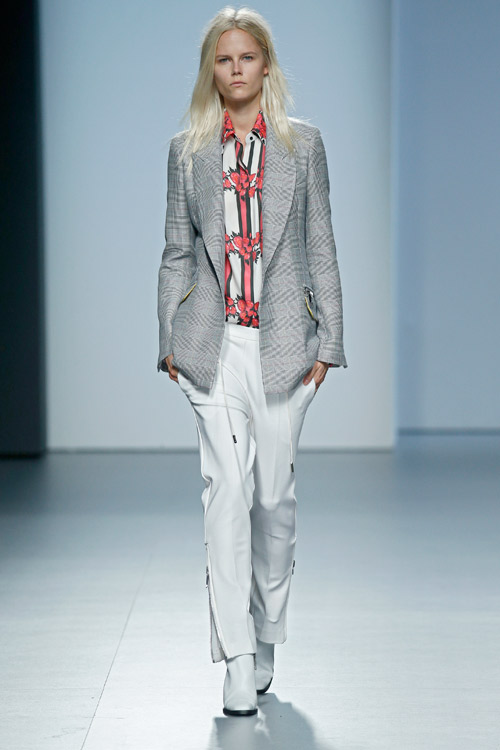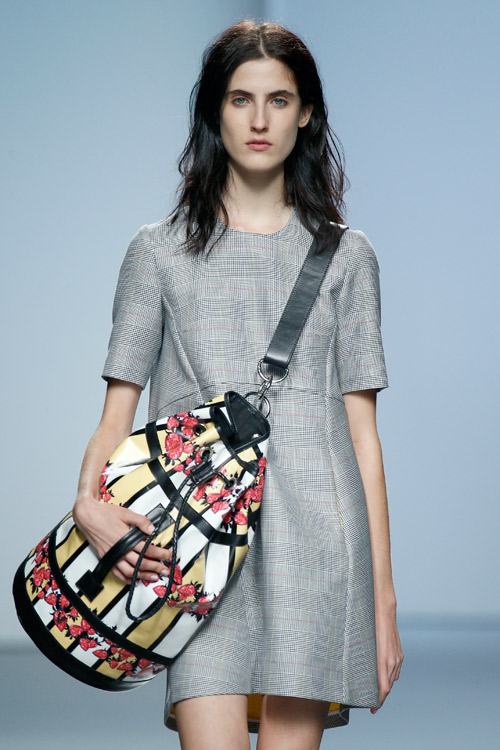 Hits: 7907 | Leave a comment