Maison IRFE - brand's history and Spring-Summer 2015 collection
MAISON IRFÉ HISTORY:
Among the European Fashion Houses you will hardly find a Fashion House with such Imperial credentials as the Maison IRFÉ, which was founded in 1924 in Paris by Yousoupoff the princely couple, who gave their initials to form the name of the House.
She: Princess Irina Romanova, a young dazzling beauty, niece of Imperor Nicolas and the favourite granddaughter of Tsar Alexandre III
He: Prince Felix Yousoupoff, Count Sumarokov-Elston was the descendant of an ancient tribe, one of the most handsome men of Russia. The heir of a fabulous fortune (the Yousoupoff were deemed to be wealthier than the Tsar himself), he was closely related to Russian and European aristocracy.

The idea of opening their own Fashion House came to the Prince after a trip to the United States (according to rumour, in order to open the Maison IRFÉ, he had to sell the unique diamond 'Polar Star' to Cartier jewellers). The inauguration of the Maison IRFÉ took place in 1924 in the Ritz hotel, Place Vendôme, and culminated with a spectacular ball. The appearance of the models after midnight, among them was Irina Yousoupoff, who made a lasting impression even on the blazes Parisians. Irina was famous in the French capital for her beauty. Her Aristocratic allure and flawless features attracted the most famous photographers who took countless pictures Irina wearing IRFÉ.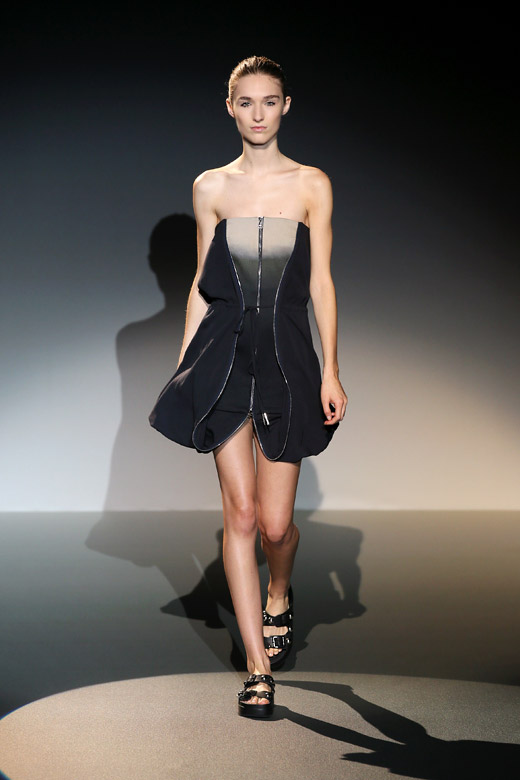 The sleeping beauty IRFÉ was brought back to life by its new owner Olga Sorokina, reopening doors in 2008, that had been closed for 80 years, and presents nowadays a prêt à porter de luxe during Paris fashion week. The collections are made by the best french and italian ateliers. The commercial network is currently expandingand already counts 50 points of sale over the world.

OLGA SOROKINA:
In 2007, Olga Sorokina was drawn to the label after reading Beauty in Exile from fashion historian Alexander Vassiliev. She contacted Xenia Sphiris, Irina and Felix's granddaughter, and offered to relaunch the brand. With Xenia's blessing, Olga decided to throw herself in the adventure of creation, for the revival of a legendary fashion House, becoming the creative director of Maison IRFÉ. She reopens the House in a building located 4, rue du Faubourg Saint Honoré.
Continuously under the influence of its founders' spirit and respecting their philosophy, Olga is also the brand ambassador, as was Irina in the 1920s. Coming from a multicultural background, she brings her modern vision of fashion and contemporary lifestyle to her collections for Maison IRFÉ, while preserving the historical heritage of the House.
Olga aims to create a new chapter in the history of IRFÉ, determined to give it a modern interpretation: 'when I started to work on my first collection for Maison IRFÉ, after 80 years had passed, I decided to work as if the House had never stopped operating', she says.

Before her life-changing encounter with Xenia, Olga worked for many years as a model, which helped her understand how important it is to create pieces that are relevant and sought after. Art is another of Olga's passions, interest she gets inspiration from for her collections. She is also actively involved in charities, and participates several projects around the world to support their causes.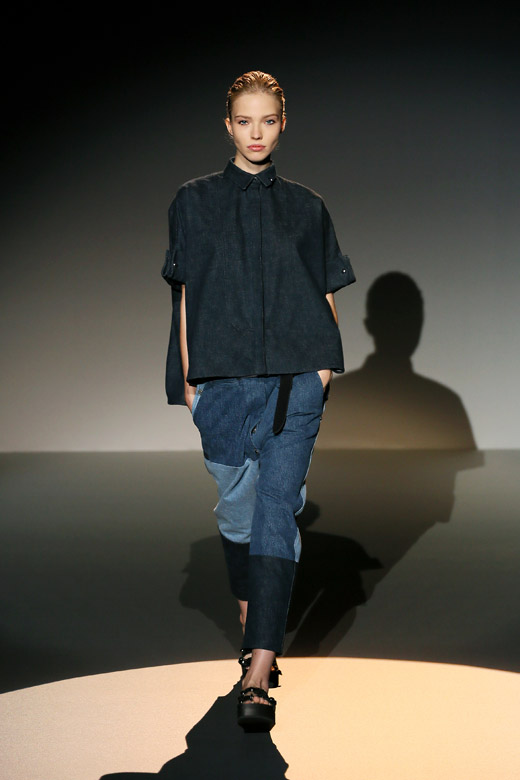 IRFÉ Spring Summer 2015 collection is divided in 3 themes:
A surplus theme, military chic, placing great emphasis on parkas, army jackets, chinos, bermudas, a denim, clean tie and die section, and a more sophisticated graphic black and white theme, sharply cut, for an evening feel.
Cold and dark colours with touches of light and bright colours form the palette of this collection. Navy, Night, Khaki, Macassar, Black, White and Natural with touches of Gold and Orange.
Luxurious and technical fabrics highlight the volumes and proportions: Lamb skin, japanese denim, coated linen, washed crepe de Chine and amazing double face cottons. Mink baggy pockets, piercings, rivets, eyelets and zips punctuate this collection with a definitely contemporary style.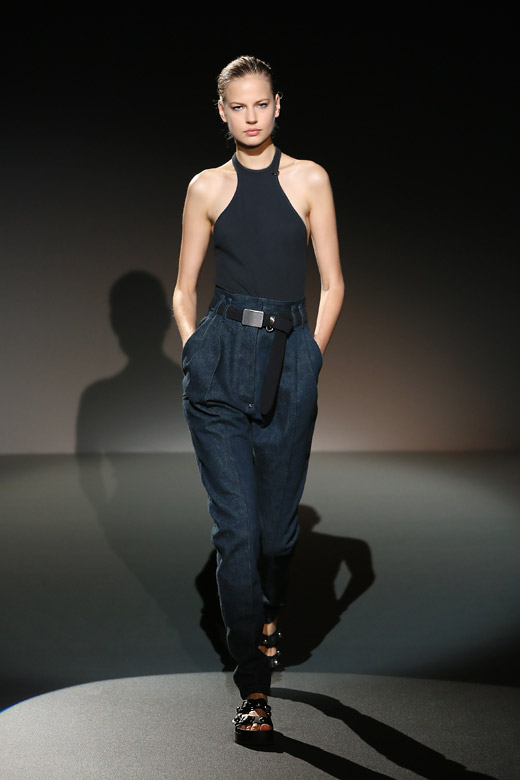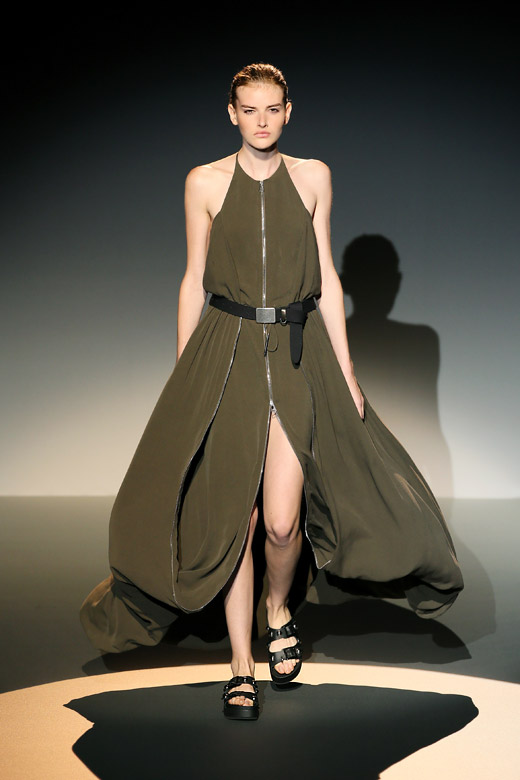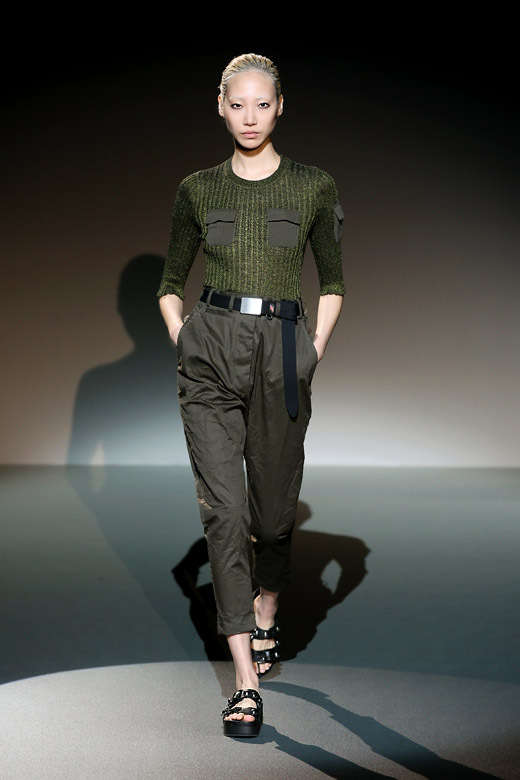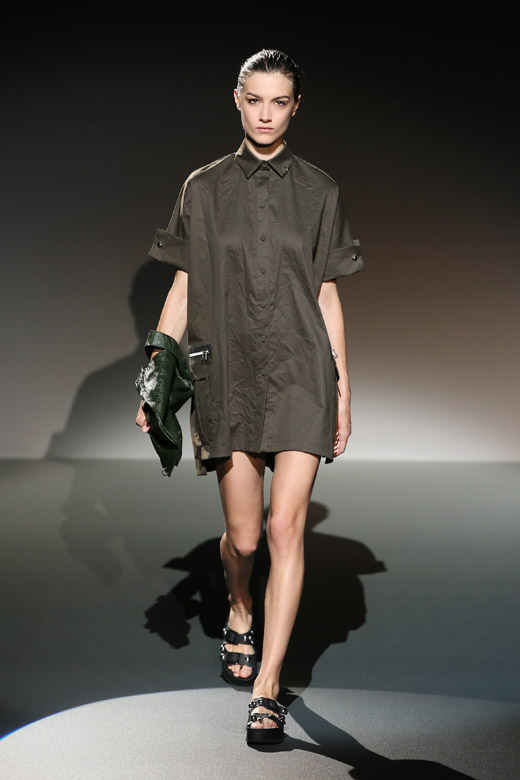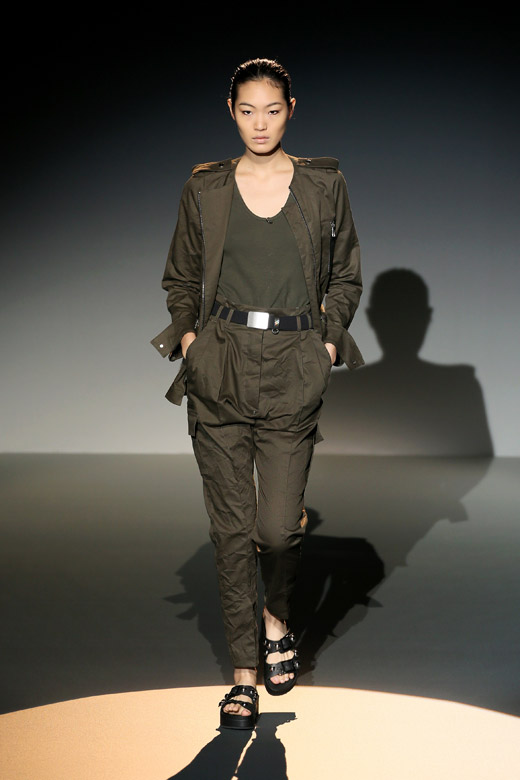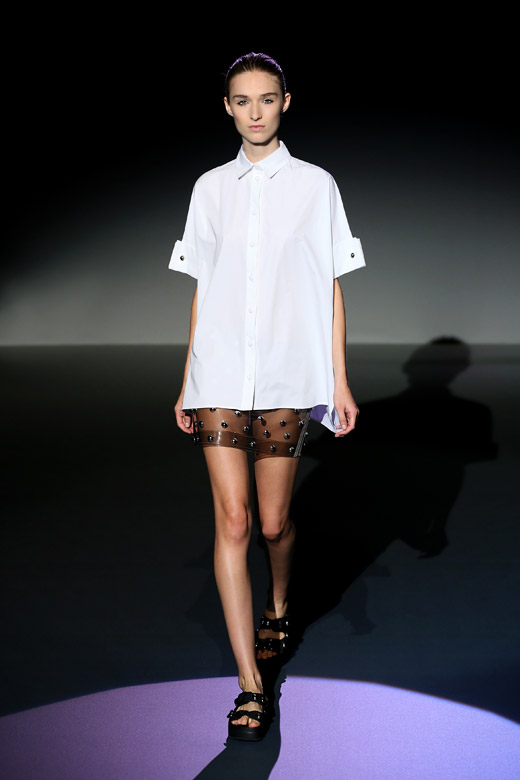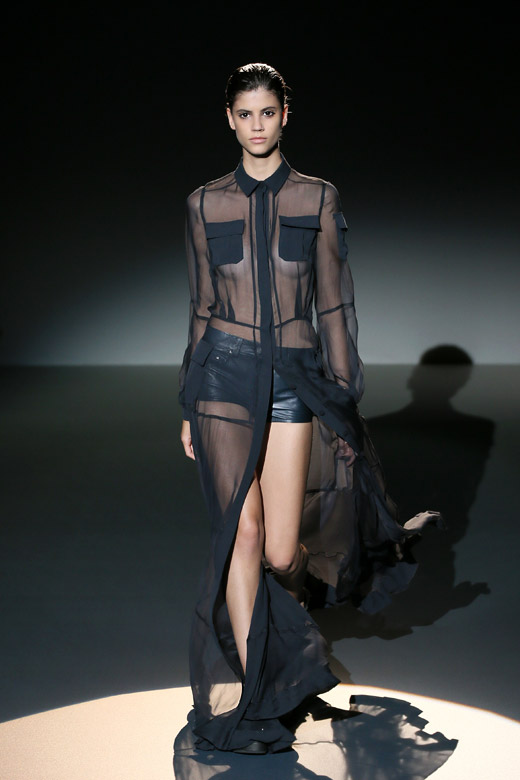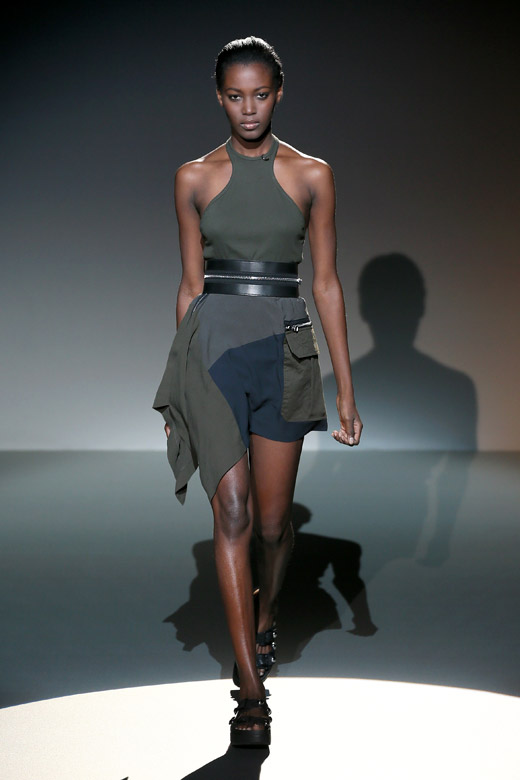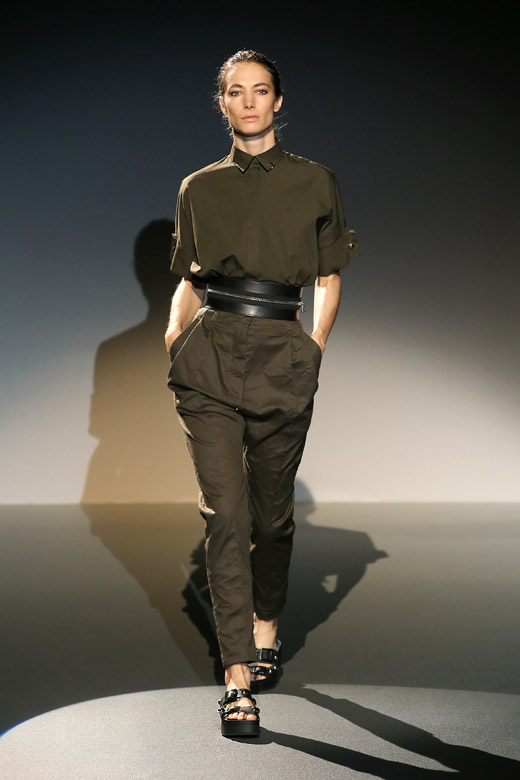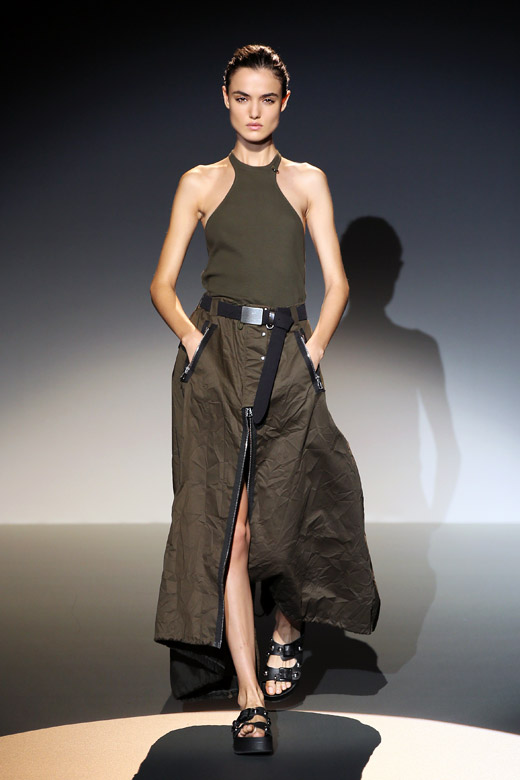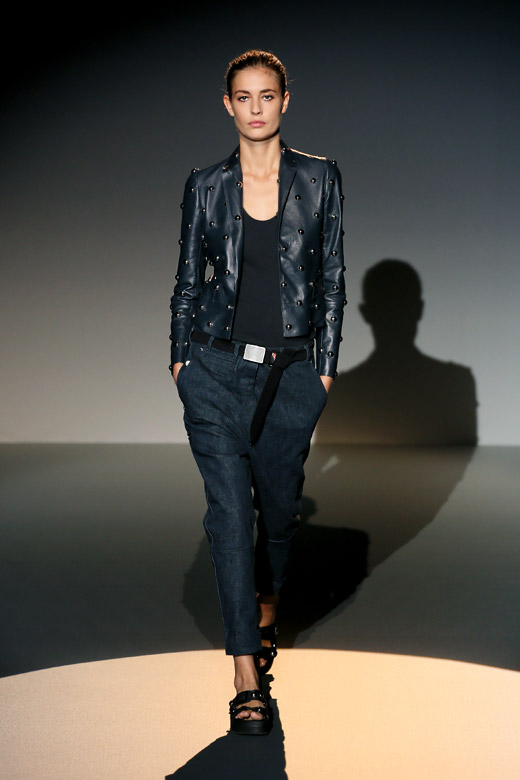 Photos & Information: image.net


Hits: 8117 | Leave a comment