Women's fashion: Valentino Spring-Summer 2015 collection
Italian designers Maria Grazia Chiuri and Pier Paolo Piccioli presented their creations for Valentino fashion house on September 30, 2014 in France, during the Paris Fashion Week (September 23 - October 1, 2014).

The theme of the collection is 'Travels through 18th century Italy'.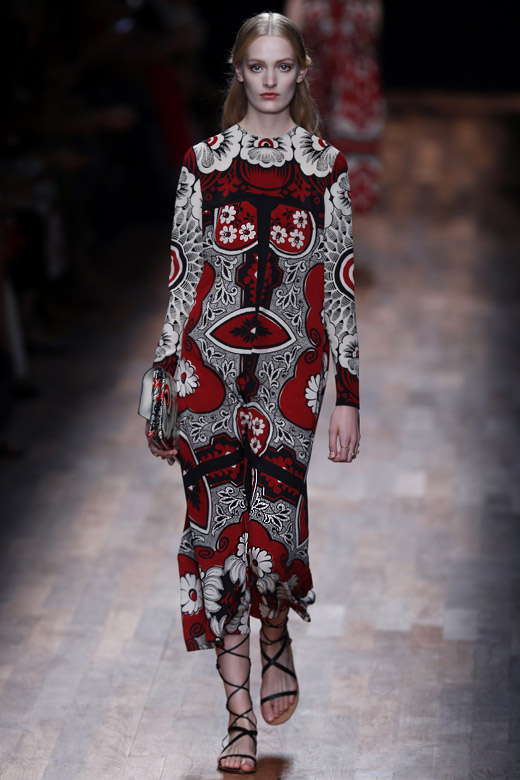 'The culture of beauty continues with seahorses and marine themed journeys to far away lands' was commented from Valentino in their Twitter profile.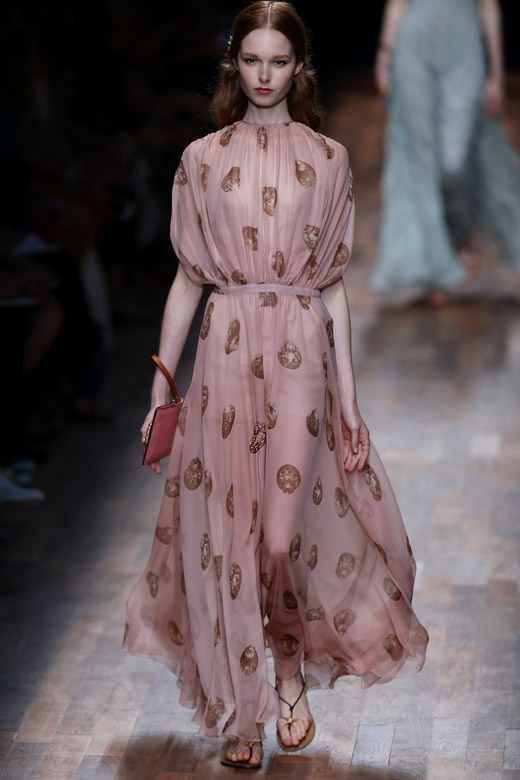 Valentino Spring-Summer 2015 collection includes: contemporary silhouettes in unexpected colors (dark palette), 'baroque blooms', sea-inspired prints (coral, starfish and seahorses), multi-coloured stone fragments, fairytale-like lace dresses, splashes of nudity (no bra transparent garments), embroidery.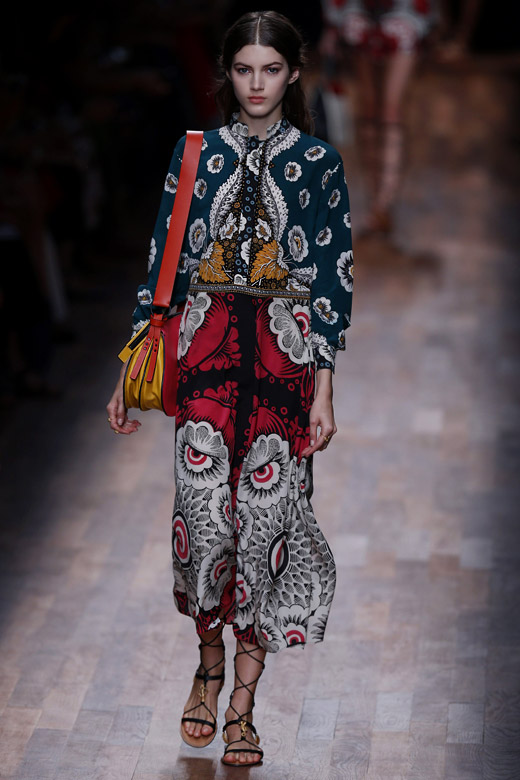 Accessories includes: colorful printed handbags, knee-high gladiator flats, seashell hair accessories.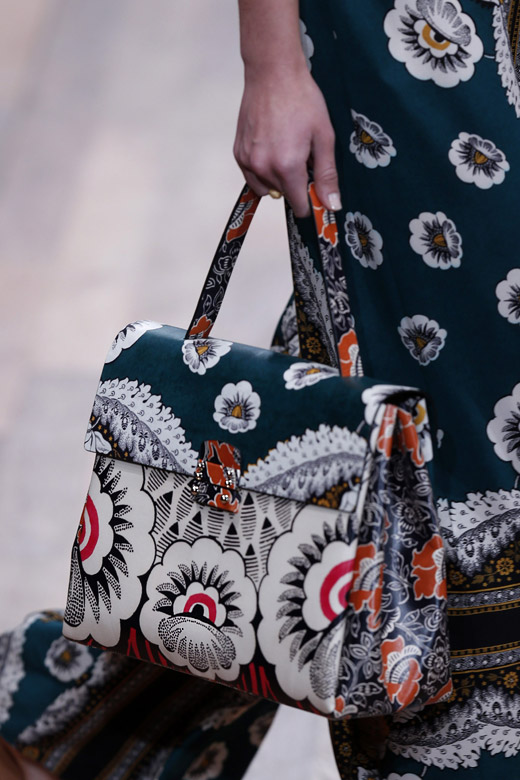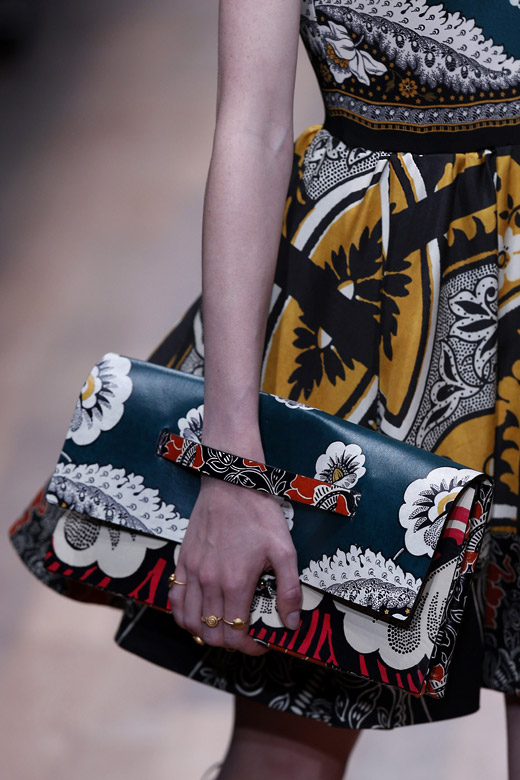 Main colors are: navy blue, burgundy, white, pink and blue pastels.
On the front rows of the event were celebrities like Paris Hilton, Nicky Hilton, Sofia Coppola, Olivia Palermo and Eugenie Niarchos.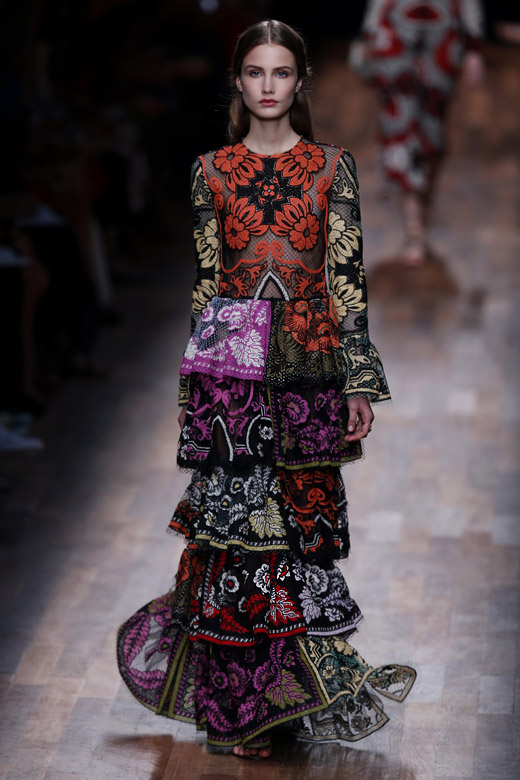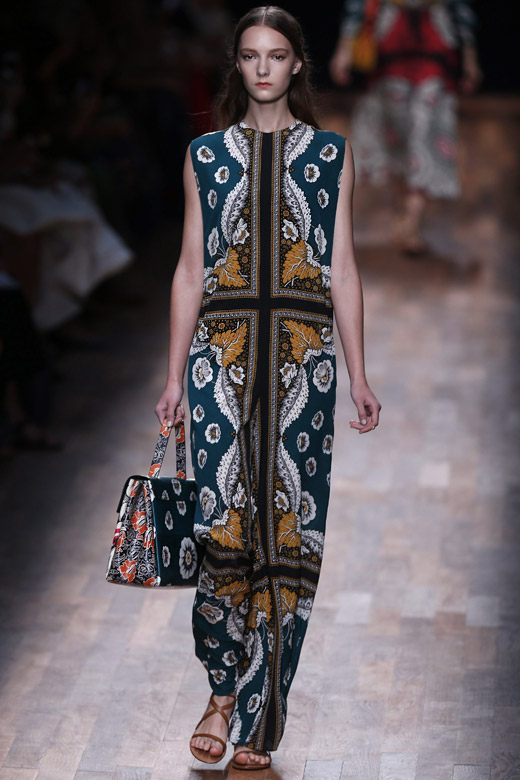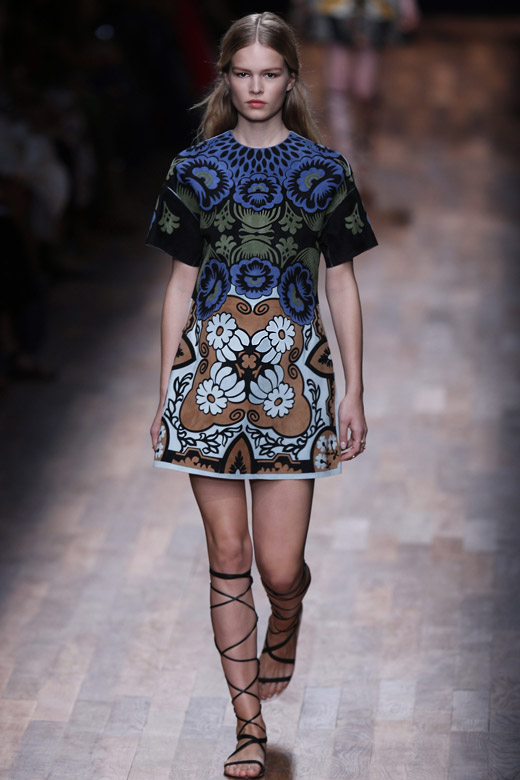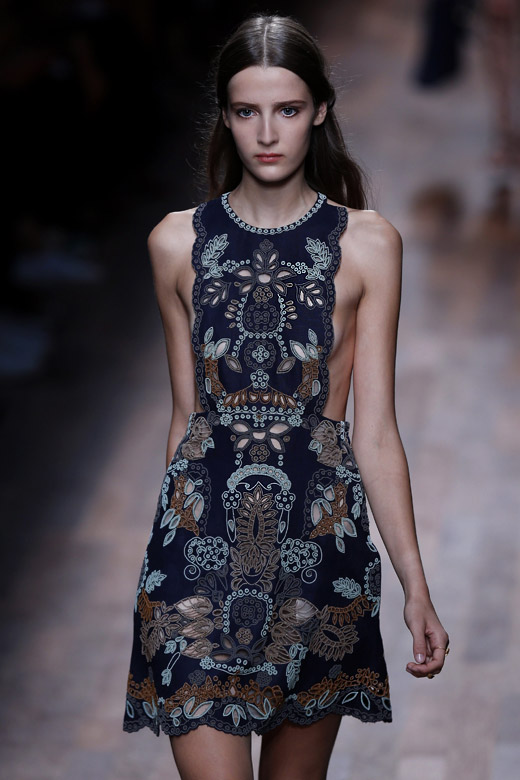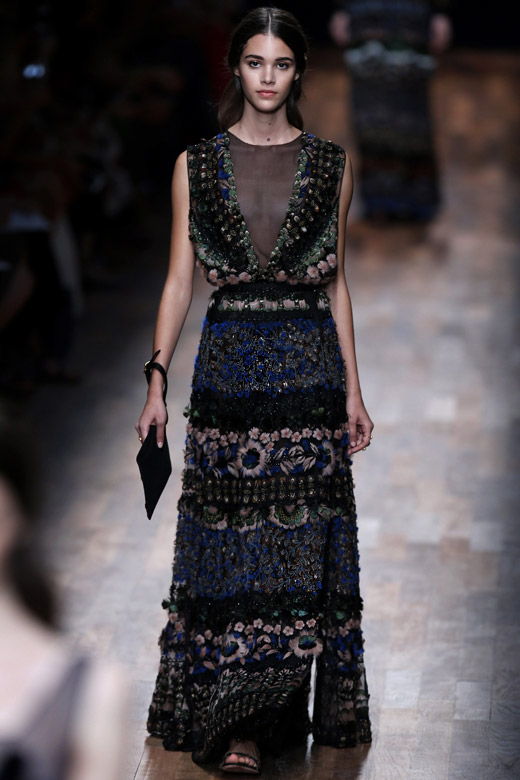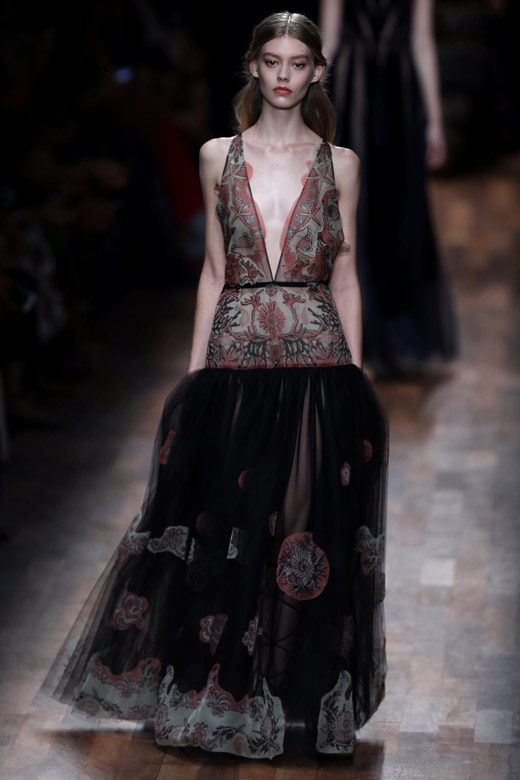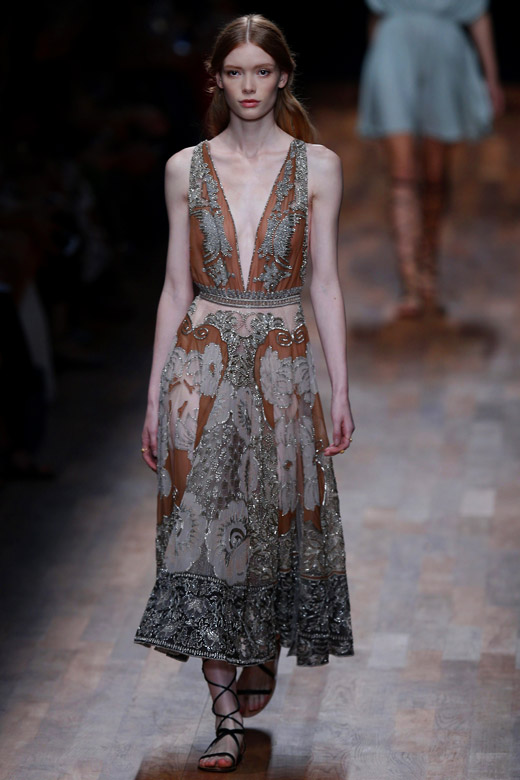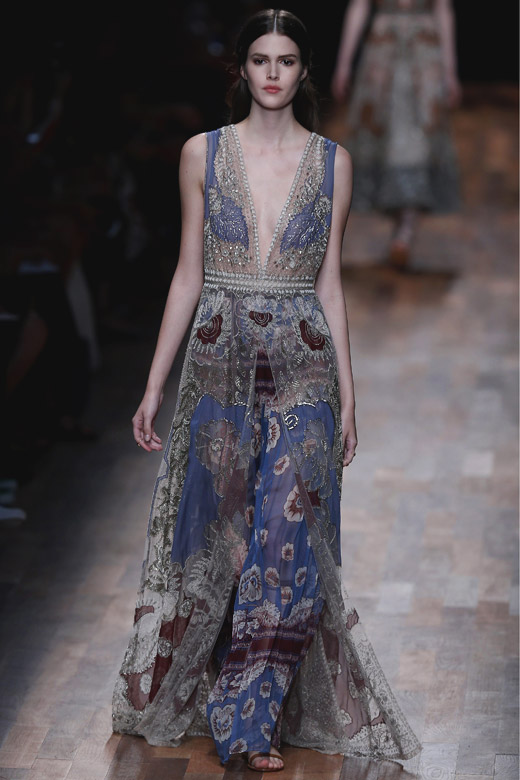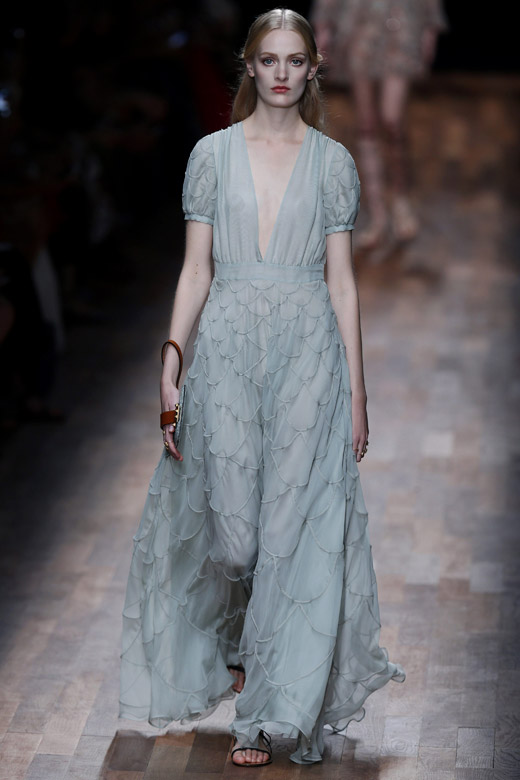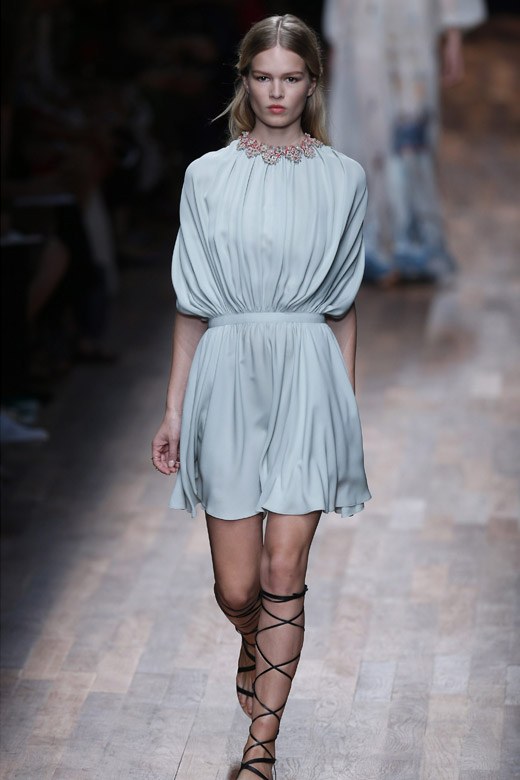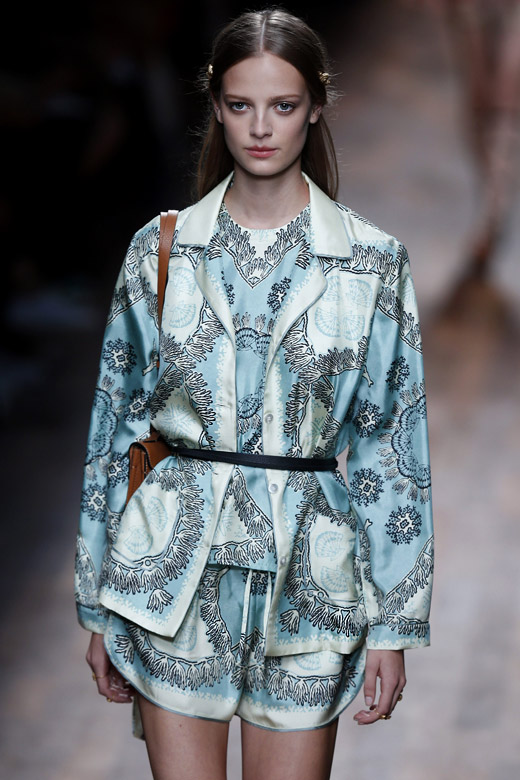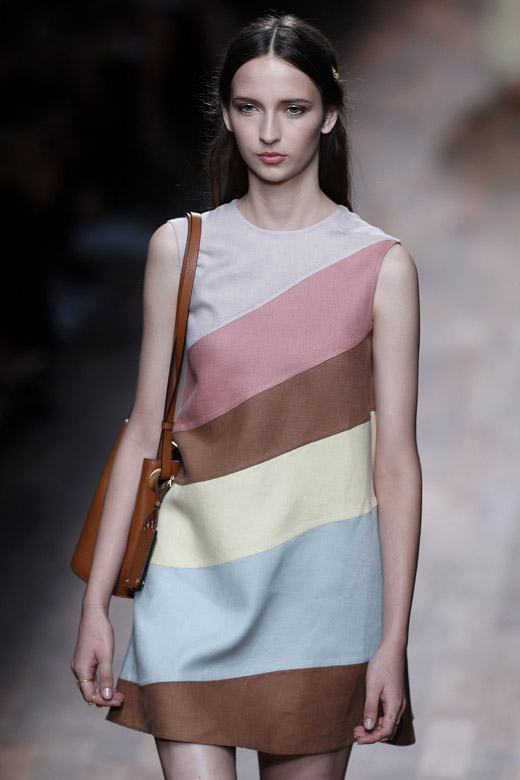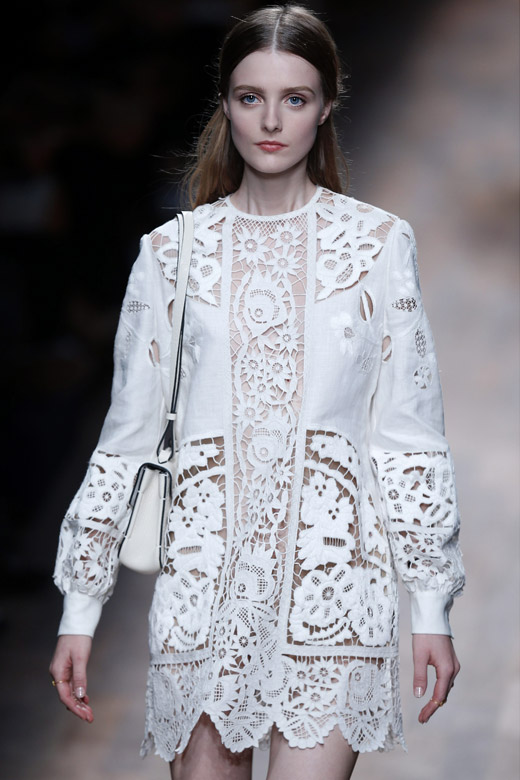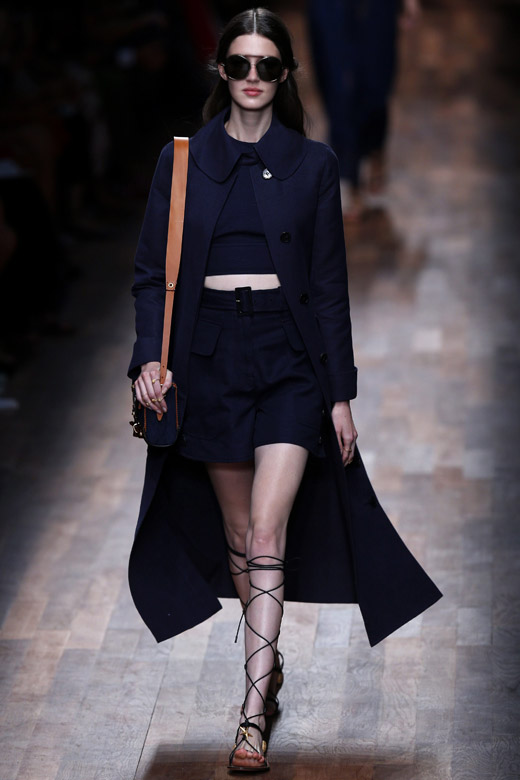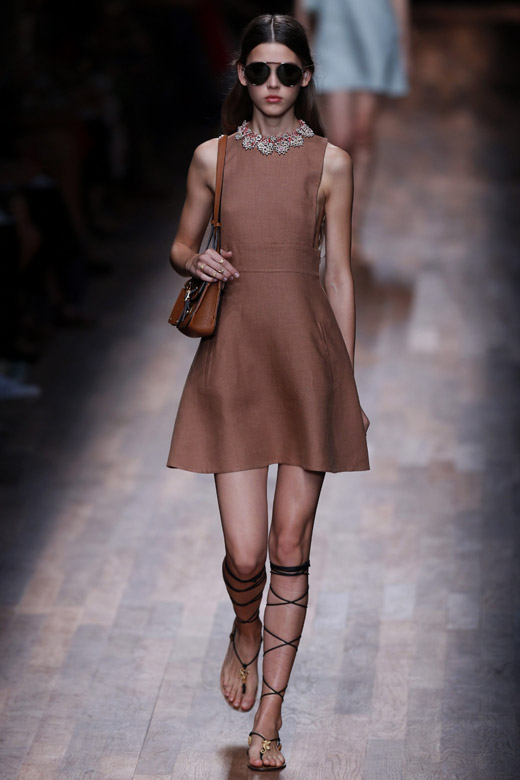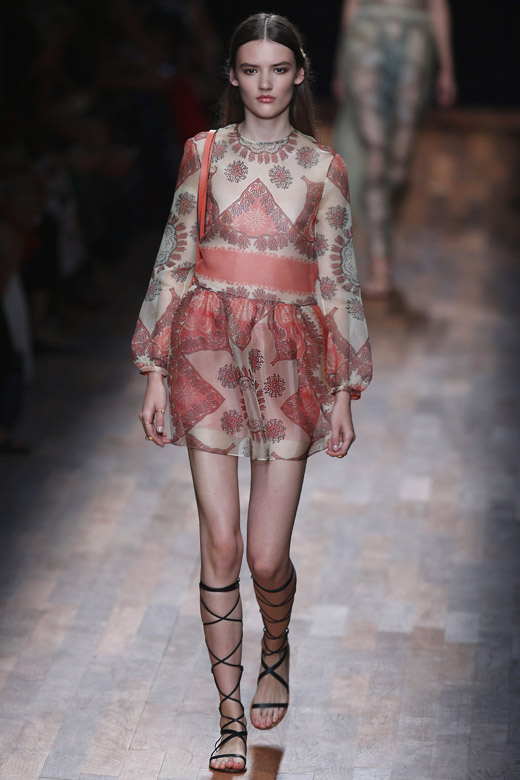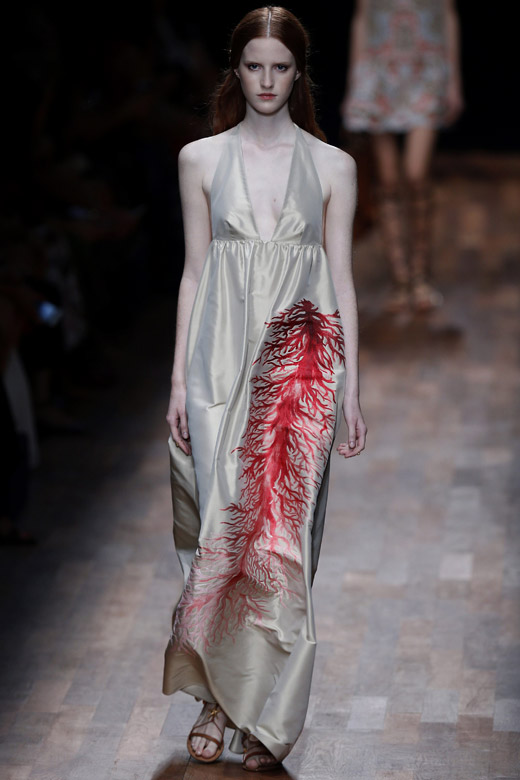 Photos: EPA/BGNES


Hits: 16950 | Leave a comment