Flowers and bright colors for Spring-Summer 2015 by House of Holland
Henry Holland graduated from the London College of Printing with a BA Journalism in 2006 and after 2 seasons showing with Fashion East, House of Holland held its first solo show on the London Fashion Week schedule. Now in the brand's 13th season, House of Holland is firmly established in the international fashion arena.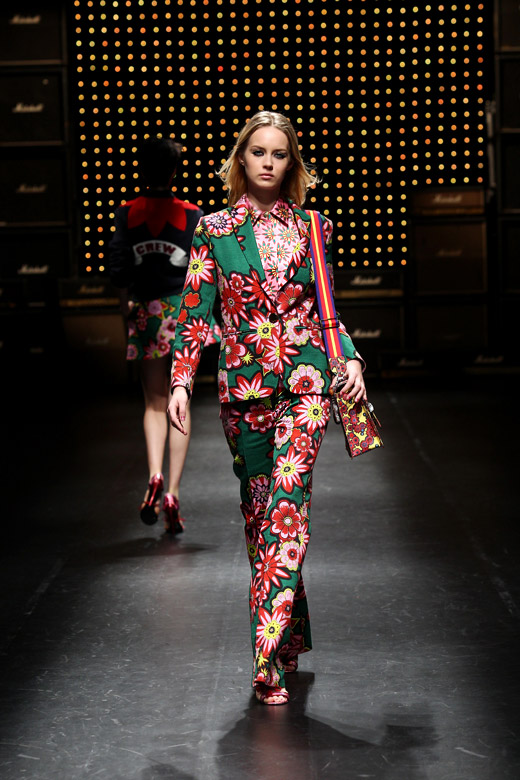 Henry is inspired for his creations by the variety of attitudes, cultures and mindsets that exist throughout London. House of Holland Girl is cool, confident and savvy and wear labels without letting them wear her.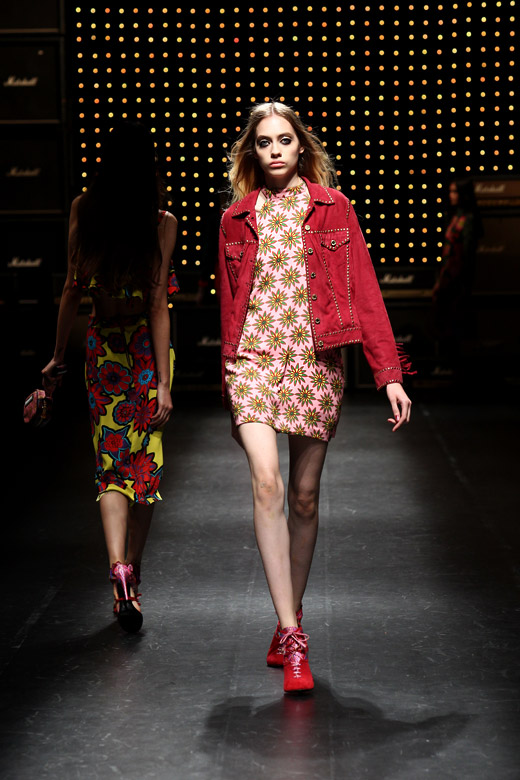 'She's a groupie on a mission - she knows what she wants, and how to get it', said Holland about his muse this season.
'I'm so happy with it. I've felt really confident from the start of fittings, really calm. I love this girl. She's hot', added Holland backstage.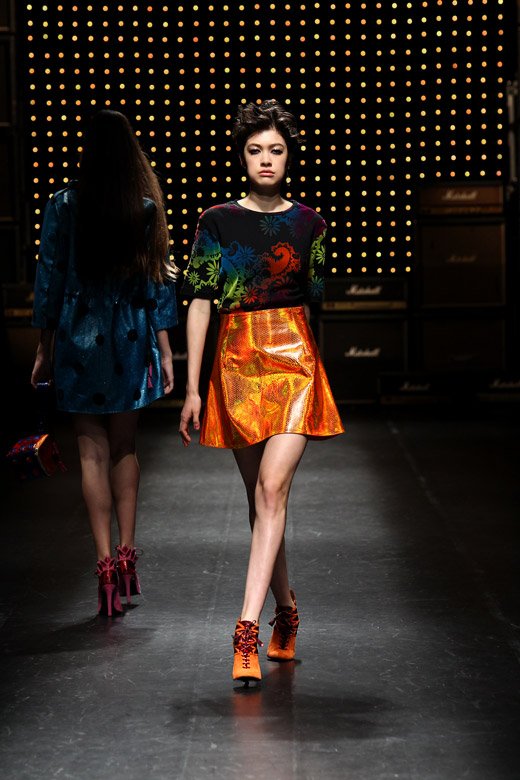 House of Holland Spring-Summer 2015 collection includes: vibrant colors, floral prints, 70s high-shine snake print miniskirts, Lurex polo tops, shimmering tunics, wide trouser sets, pink suede tassels, jeans, shift dresses, hippie-bright patchwork, paisley lace, colorful square-shaped handbags.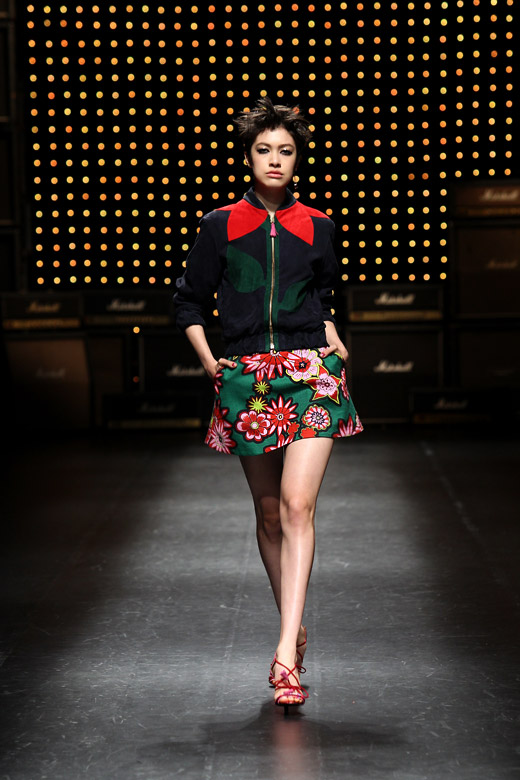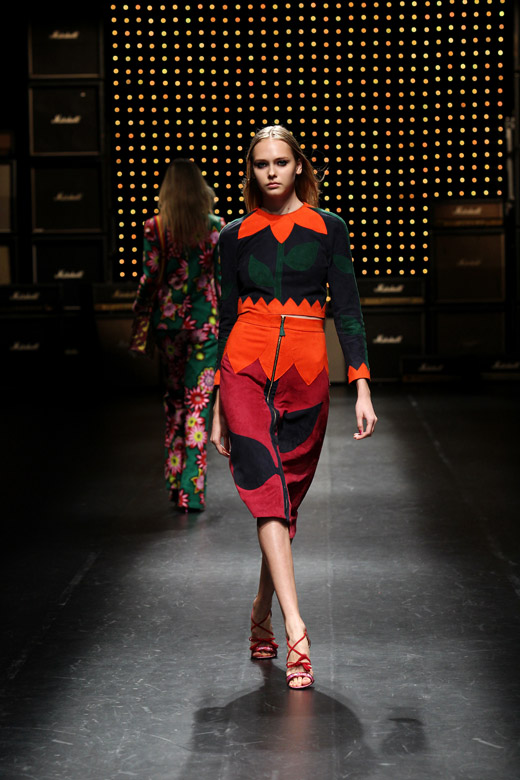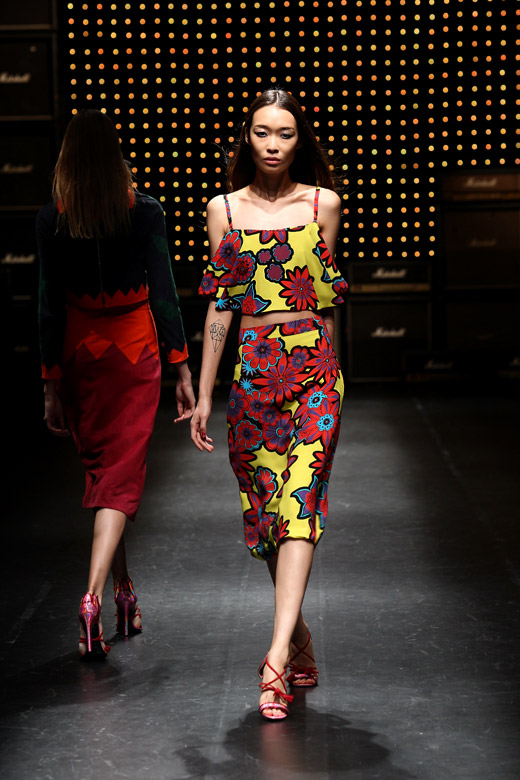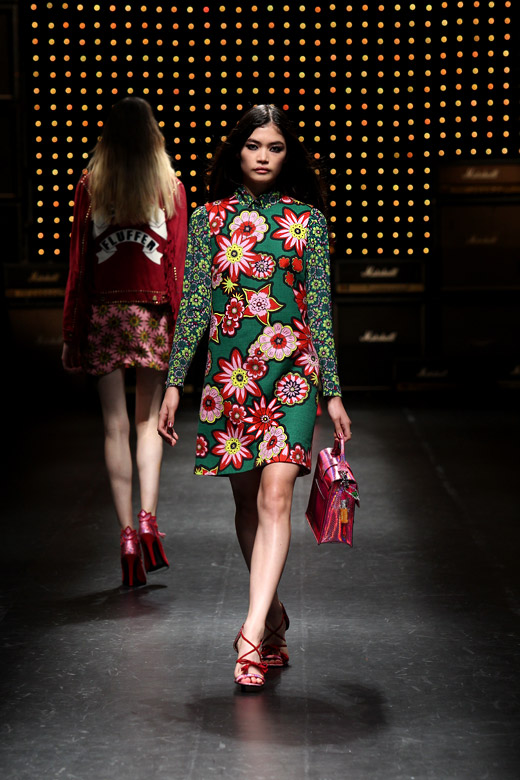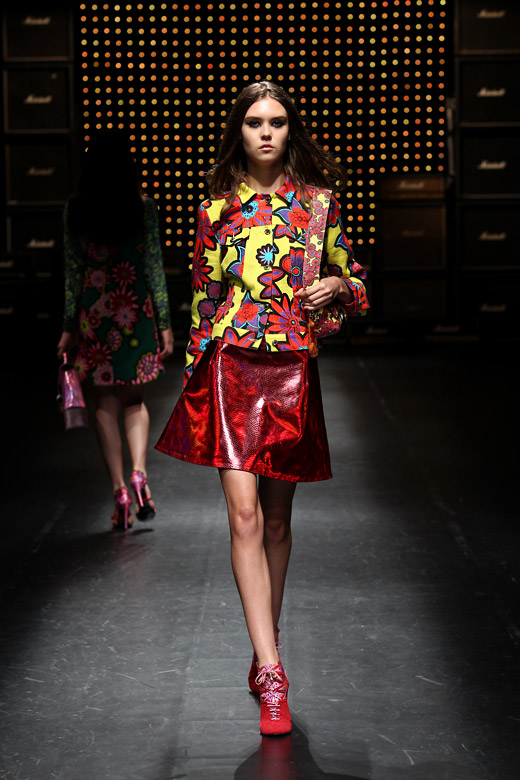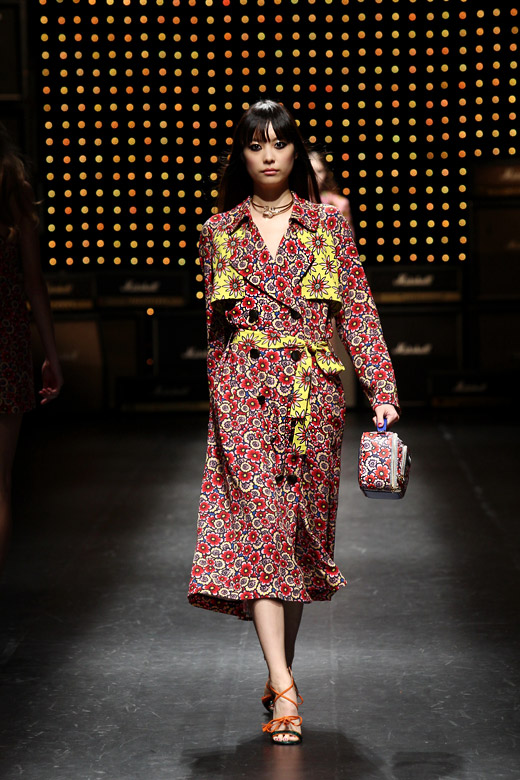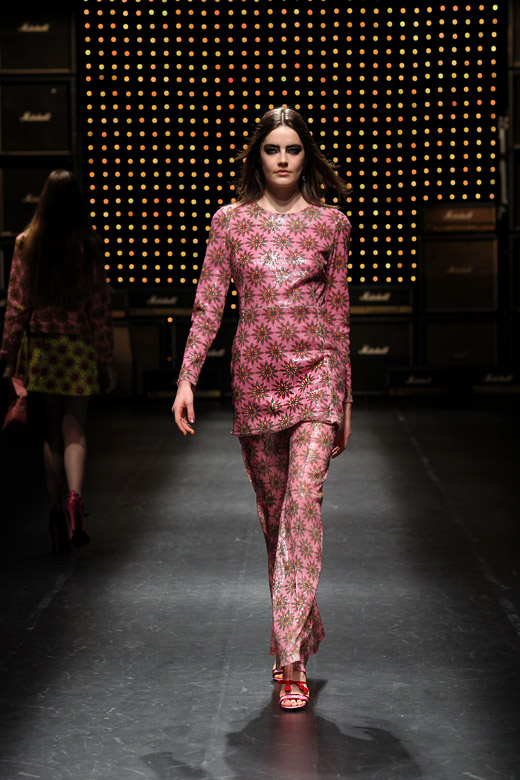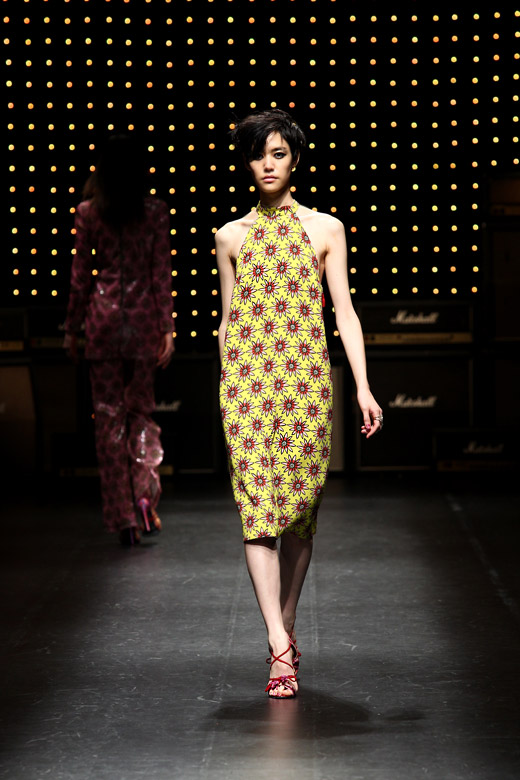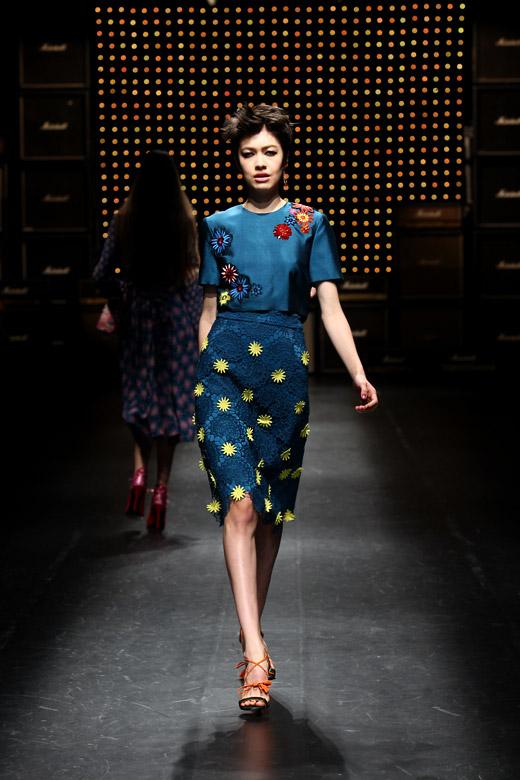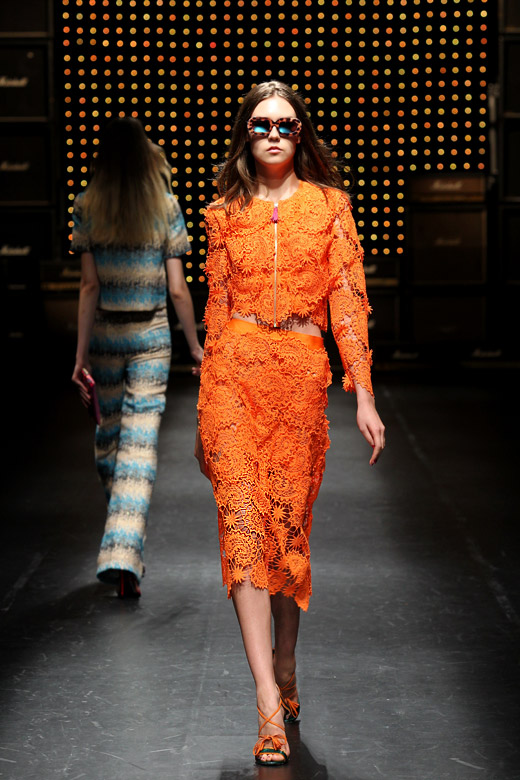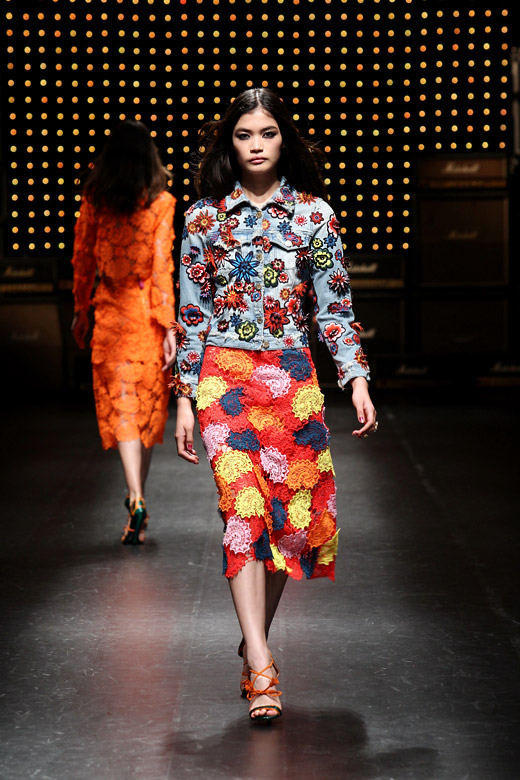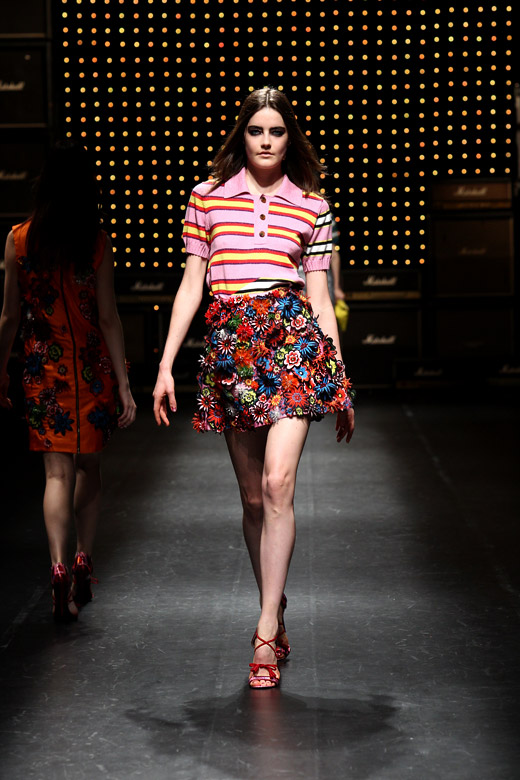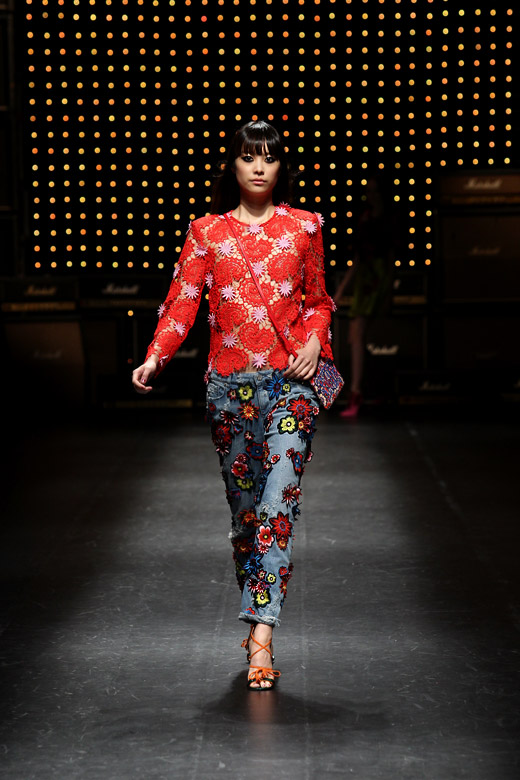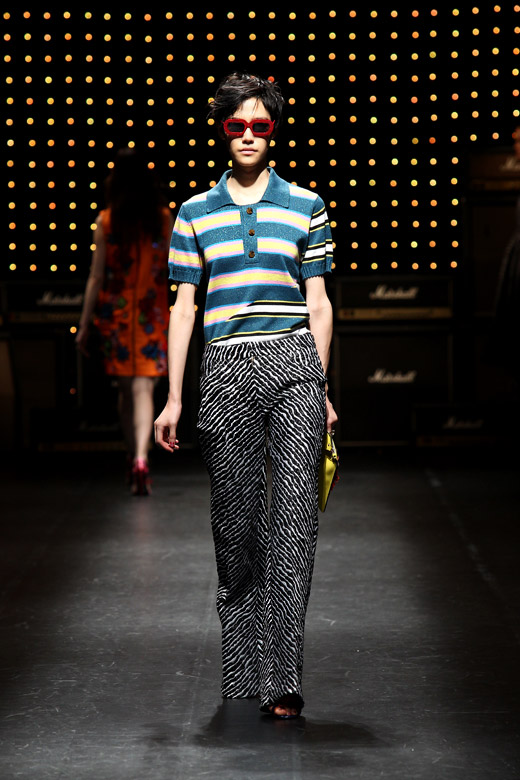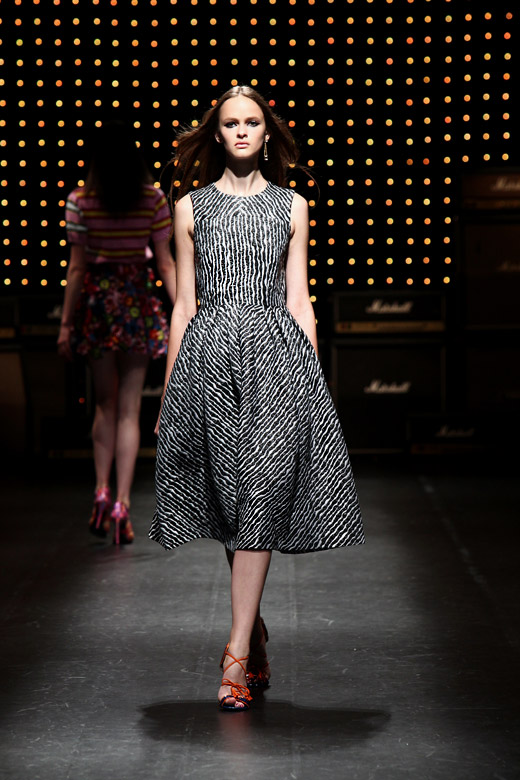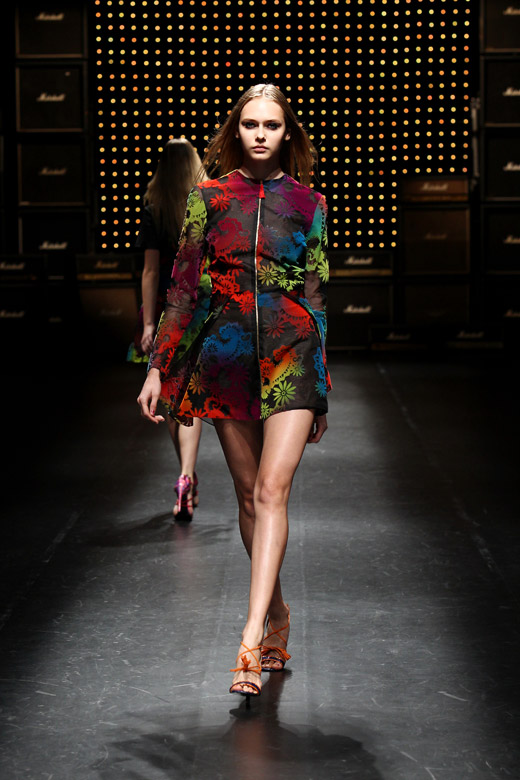 Photos:© AFPBB News/JFWO/MBFWT


Hits: 7203 | Leave a comment